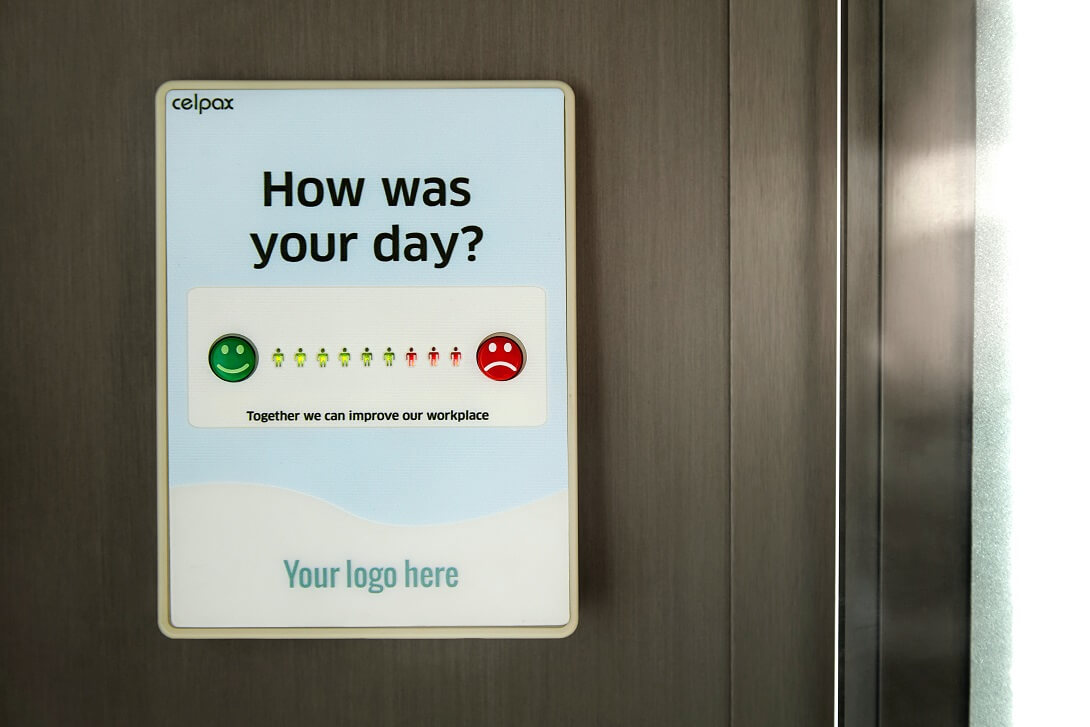 FEEDBACK | 4 Feedback Skills You Need To Learn (Skill #23)
60 SKILLS IN 60 DAYS CHALLENGE
4 Skills You Need To Learn To Give & Receive Constructive Criticism



Those who know how, will always have a job.
Those who know why, will always be their boss.
Those who know what to do, determine the outcome.
The Feedback employability skill card is part of the Workforce Readiness & Personal Branding achievement domain and carries an in-game currency value of ($30) thirty dollars. This Achievement domain strengthens skills in project management and job readiness so learners are prepared for life, business and career.
The Feedback employability skill card means learners are demonstrating how to give and receive constructive feedback as they complete their service-learning project(s).  Following are some videos from our Workforce Readiness playlist to provide real world insight that demonstrates four ways feedback is given and received.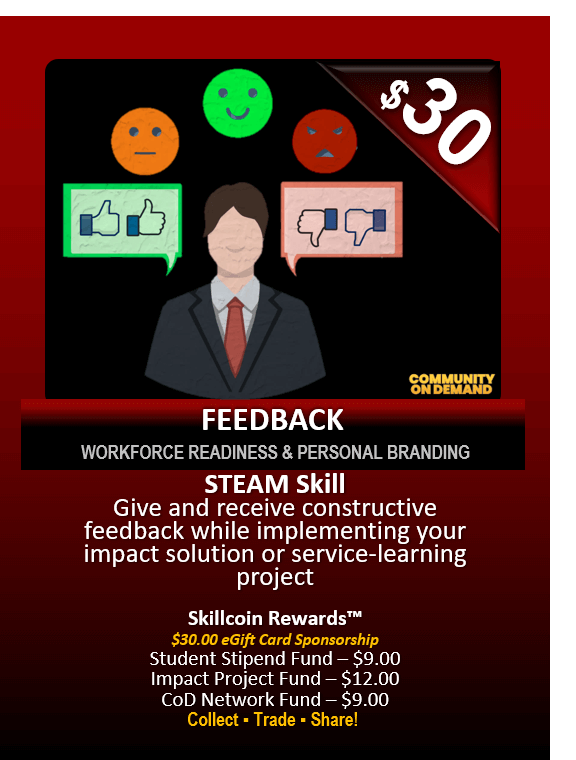 Seek and Accept 
To strengthen your ability to give and receive constructive feedback, start with seeking and accepting it from the people you know like your staff, mentors and peers.  Similar to how in the move Rocky Balboa, Rocky's son shared his opinion about his dad but Rocky turned it into an opportunity to give his son constructive feedback.
Work With Your Team
Another way to strengthen your ability to give and receive constructive feedback is to use it for team-building and build concensus with all stakeholders. Watch how the coach in the movie Facing The Giants used The Death Crawl to get the team to buy into the idea of what it really means to give and do your best.
Use Constructive Criticism
A third way to strengthen your feedback skills is to simply use them when the opportunity arises.  Juror #8 in 12 Angry Men gives the absolute best example of how to give constructive criticism to build people up and get the best results
Use Appropriate and Non-aggressive Body Language
The scene from the movie Coach Carter when a student from Coach Carter's basketball team recited an excerpt from the poem 'Our Deepest Fear' by Marianne Williamson demonstrates the best example of effective, non-aggressive and meaningful feedback to clearly communicate your points of view.
About Community On Demand™
Community On Demand™ is an awesome card game that uses 63 skill cards to help you map out the skills you need to get things done.  The game set includes:
Community On Demand™ was created by Dana Jewel Harris and designed to be a thinking game. It uses these five achievement domains to give you a fun and rewarding way to solve problems during any project or activity that you're working on so when trouble comes and challenges arise Community On Demand™ can help you quickly assess which skills you have understand which skills you need thoroughly think through the situation and then map out a plan of action to fix it yourself making you your own hero.

About STEAM Education eGift Cards
STEAM Education eGift cards are electronic gift cards that allow community stakeholders to make program-related investments in the development of a learner's employability skills.  Each Community On Demand™ skill card has a matching eGift card profile page that lists the service goals, Skillcoin Rewards™ allocations, digital media sharing links and purchase buttons that inform community stakeholders, donors and eGift card purchasers what skills they are investing in and can expect to see demonstrated by the benefacting learner. It also ensured learners can track, measure, issue and display their achievements.
eGfit card sponsorships help strengthen a learner's financial literacy by helping them understand how to allocate donated funds into designated spending pools.  eGfit card sponsorships help fund the Impact Projects and work-based learning experiences of each learner that plays the Advanced & Ultimate Team Play levels of Community On Demand™.  eGift Card sponsorships are also used to increase the financial literacy of each learner as recipients of eGift card sponsorships must allocate and use the funds according to the Skillcoin Rewards Allocation Chart below: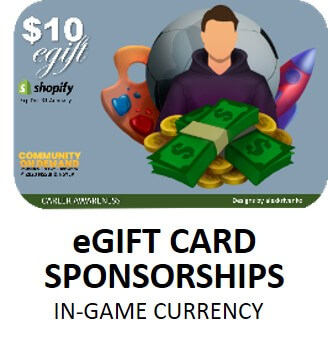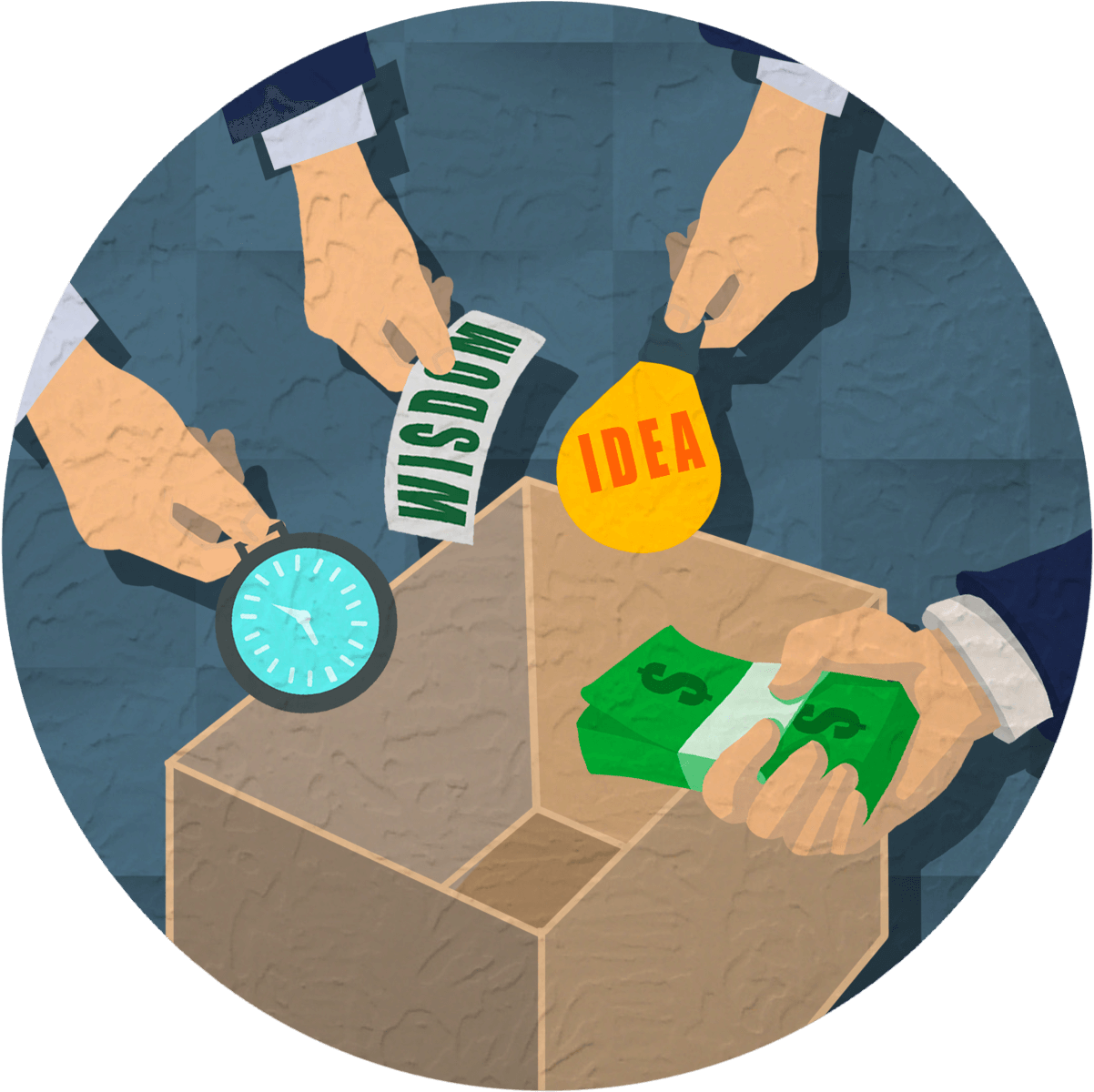 REWARD
30% of all eGift card sponsorships are allocated to a Student Stipend Fund to provide scholarships, grants, cash stipends and donations.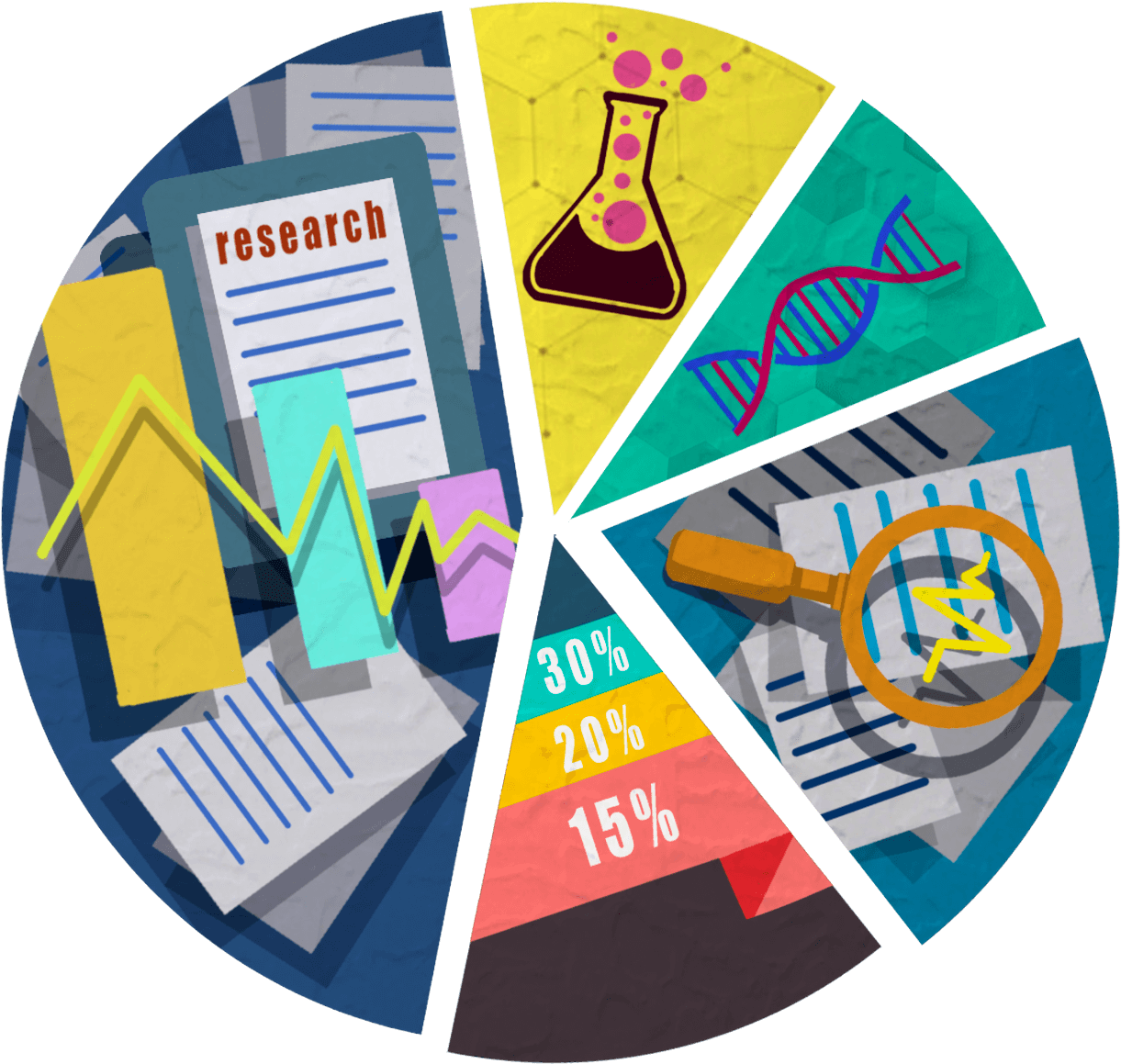 FUND
40% of all eGift card sponsorships go to our Impact Project Fund to create operating budgets for service-learning projects.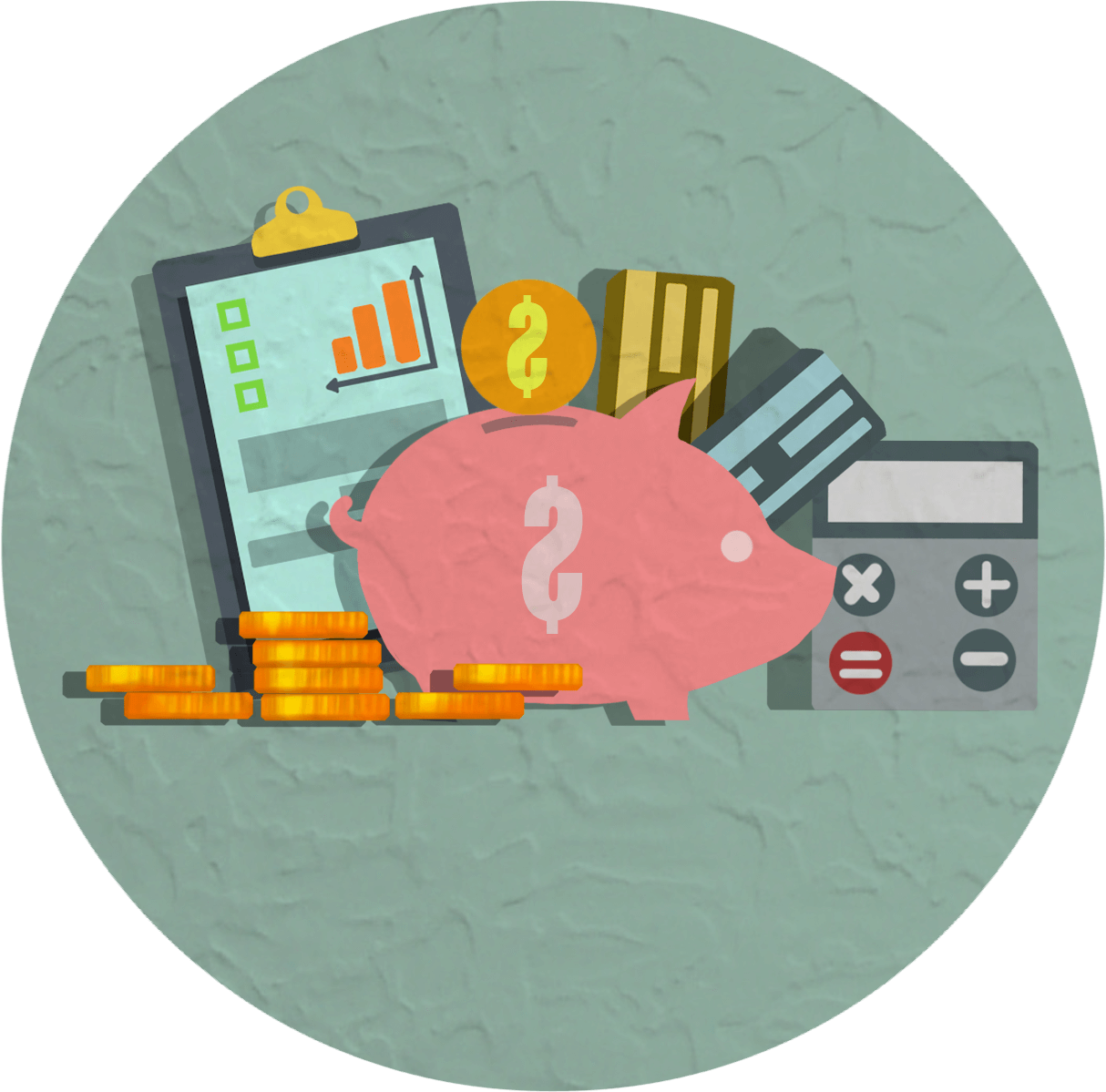 INVEST
30% of all eGift card sponsorships go to our CoD Network Fund to support start-ups, special events and social ventures.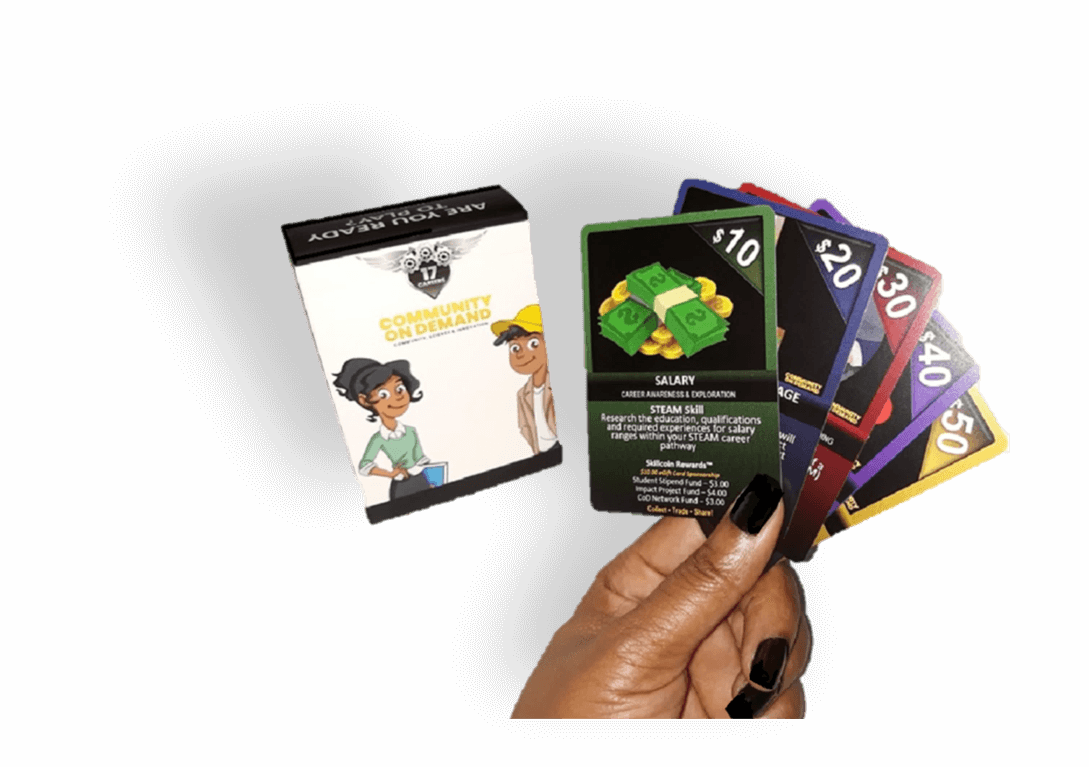 Contact Us To Schedule A Play Date!
Our Most Recent Accomplishments