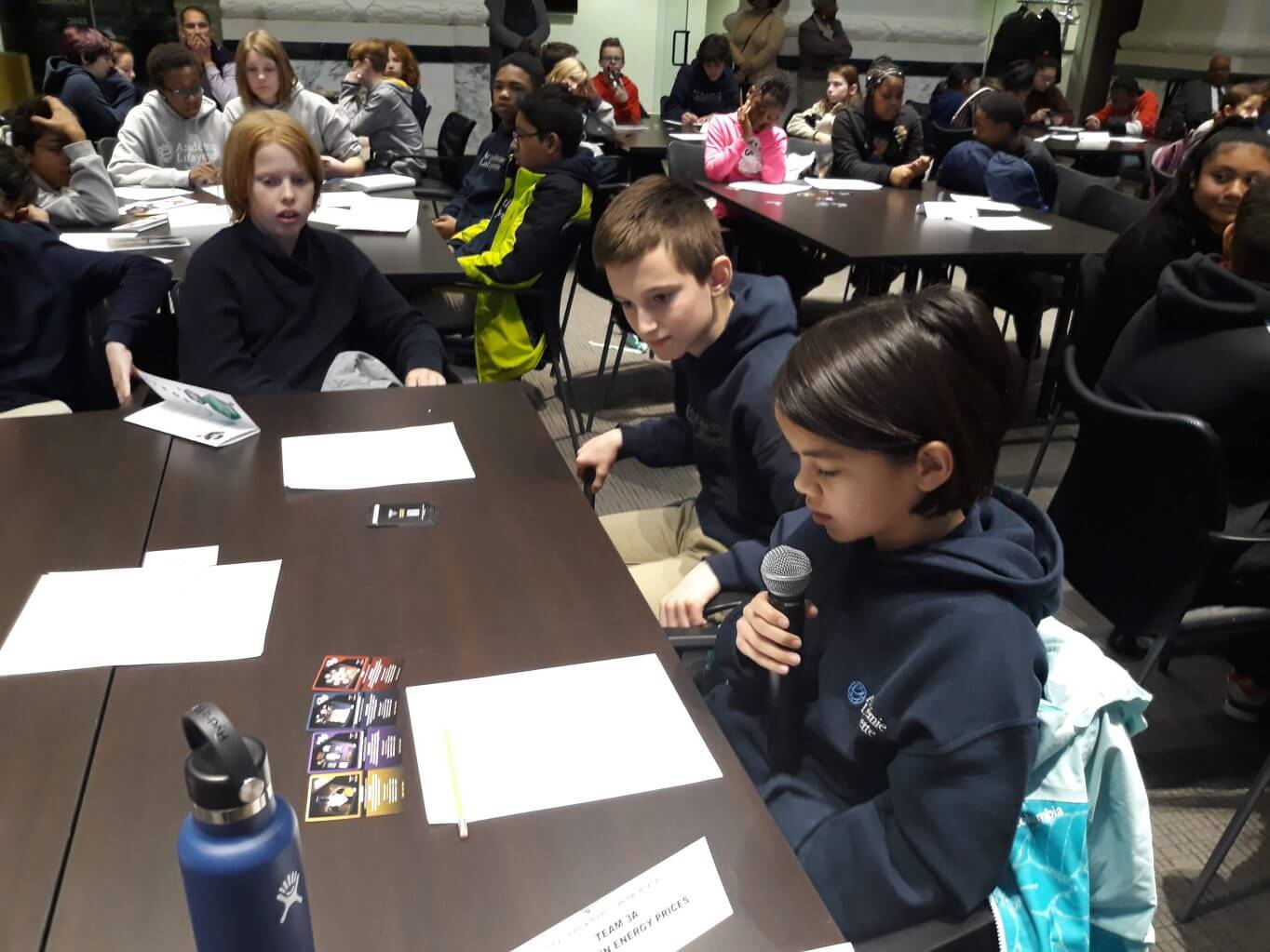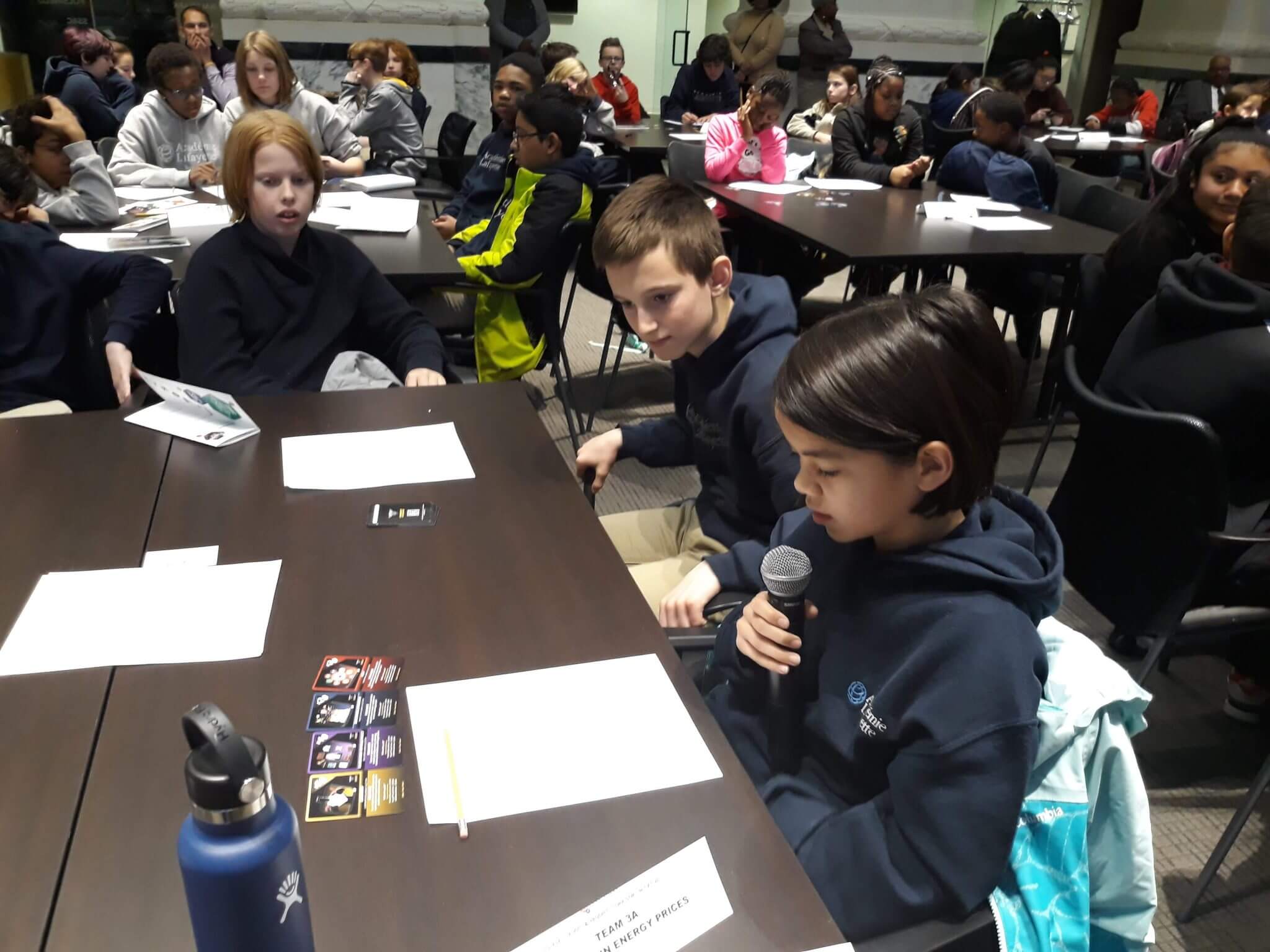 Are You Ready To Play Community On Demand?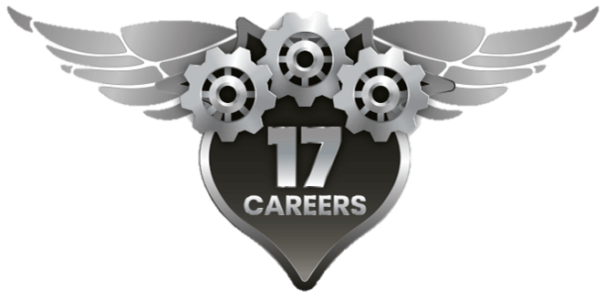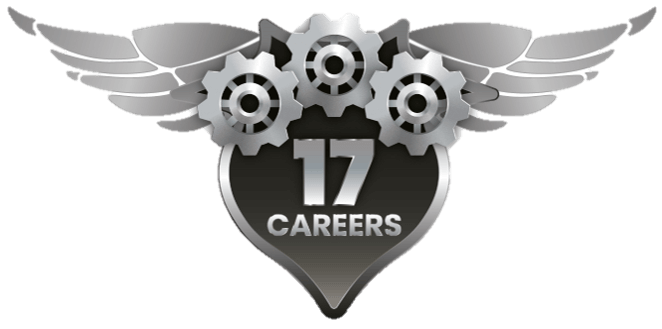 William Wells, Founder & Executive Director of aSTEAM Village hosts Kansas City, Missouri's first Community On Demand Play Date with 96 4th-12th grade students and teachers from four local area schools. Dana Jewel Harris, NEXT Steps Founder and developer of the Community On Demand card game, divided the group into 16 mini-project management teams that created impact solutions to address five socio-economic conditions negatively affecting the Troost & Prospect Corridors. . . . all within 45 minutes!
___
Visit aSTEAM Village
NEXT Steps Partner In Education Since 2019
Are You Ready To Play? Community On Demand Play Dates Explained.
[TheChamp-Sharing title="Do Better • Think Bigger • Share" align="center"]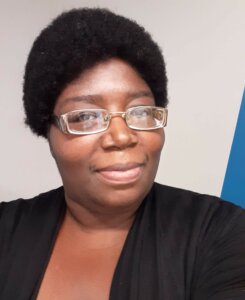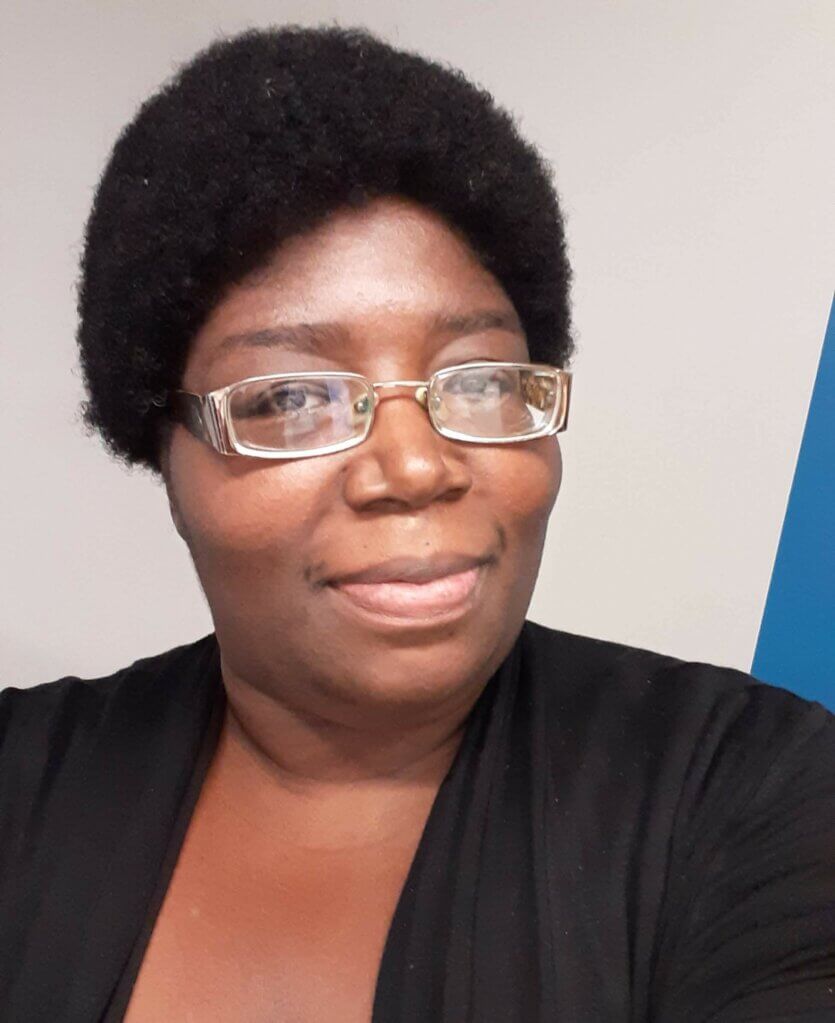 BY BRANDY BOOKER
Community On Demand Network Services Director
Community on Demand takes the idea of play dates to the next level by introducing a card game that implores us to look at the world around us and think about how we can change it. 
The term play date conjures images of children meeting up to explore the world around them and compare experiences.  It's definitely not what  would comes to mind, if we were asked to describe our community.  We would easily rattle off all the lovely things and places that make our community the best, but the reality is that all communities have their fair share of struggles and face challenges that we sometimes ignore.  This is where Community On Demand play dates come into play.
What is a Community on Demand Playdate?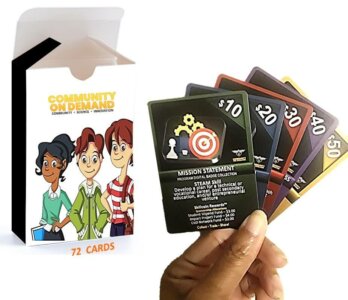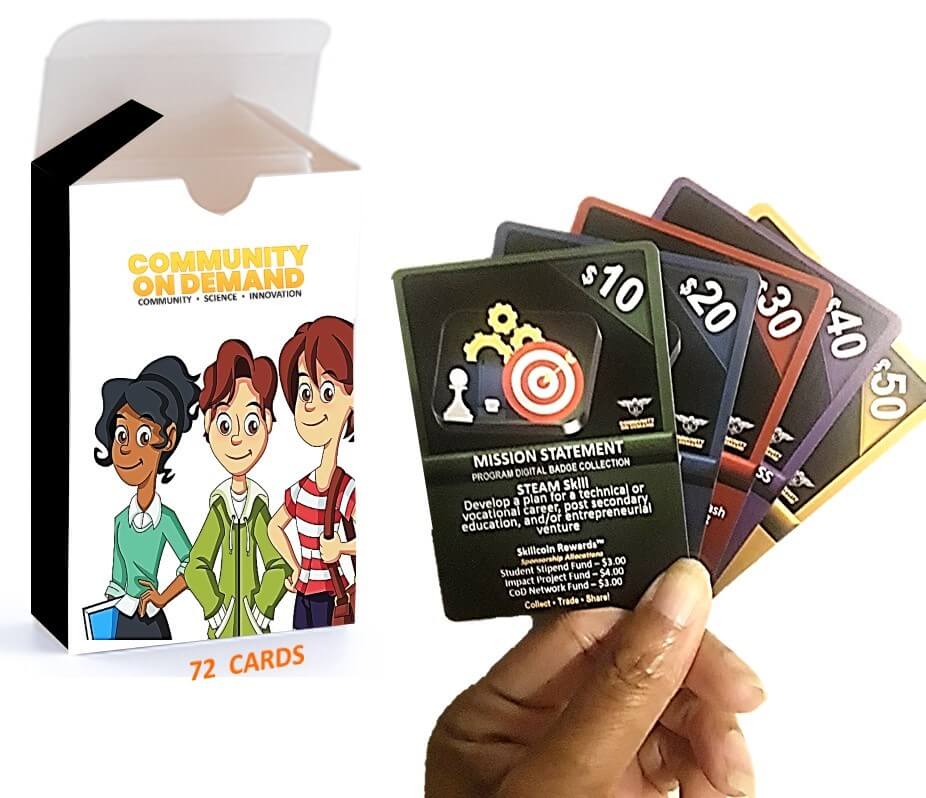 We are responsible for contributing to our communities in a way that seeks to solve the problems it faces and makes it something that we can be proud of, not just in our description, but in a realistic way. In this blog I will discuss how Community on Demand, through play dates, is helping to identify the problems in our communities, and map out how we can solve them.
A Community on Demand play date is a way to identify a problem you want to solve, and what STEAM skills and resources you can use to solve that problem. This is done through a card game that was developed to explain what STEAM skills are, and the role they play in impacting the world around us.
The Community on Demand trading card game consists of 72 cards that identify 63 STEAM skills. The cards are color coded to represent several skill levels that are attached to a value.
Each card has a dollar amount that represents the value that skill has to the job market. There are also condition cards. The condition cards represent socio-economic issues that communities face and serve as a guide to help map out what problem in your community you want to solve.
There are two types of play: single and team.
Single play consists of identifying a problem you want to solve in your community and pulling cards from the deck that you think best help solve that problem, while also representing skills you already have. You would then use the cards you removed from the deck to develop a plan of action and a budget, based on the value each card you plan to use has, and fundraise to help complete your project. You can use the cards you removed from the deck to help you prepare a presentation that explains why your STEAM skills are valuable and how your solution will best help solve the problem you have identified.
Team play has the same end result, but starts with shuffling the deck and dealing 7 cards to a team leader who then assigns roles in the team, and uses the 7 cards, or resources, to map out a plan of action for a problem the team has identified needs solving. The team uses the condition cards to help them narrow down the issue they want to impact.
Teams can work with other teams to trade resources and work on a collective issue that all the teams have agreed needs a solution. The teams can then develop a service-learning project and fundraise to implement their plan.
Why Are Community On Demand Play Dates So Important?
A Community on Demand play date is so much more than a game. It is a way to help people recognize that they already possess a lot of the skills needed to make a difference in the areas of their community that need attention.
We oftentimes feel that the problems our communities face are outside the scope of our abilities, and that simply isn't true. These play dates help to solidify that we are all very capable of thinking on a level we may not have believed we could. Developing a plan to solve problems in our community isn't this big, looming thing best left to politicians and those that we feel are better suited. We all have what it takes to change what we see around us. 
These play dates help us to identify our skills and see that each of those skills has a value. It also shows that we possess way more skills than we even believed we had initially.
My own introduction to the cards was very enlightening. I was asked to pull out all the skills I thought I possessed. I was not very confident and out of 63 skills, I pulled out maybe 8-10. They matched the level I believed I was at. After being a part of Community on Demand, and diligently applying the lessons I learned, I realized that I had over 35-40 skills — and so much more to offer. Community on Demand enabled me to see I possessed skills I wasn't even recognizing or was too afraid to acknowledge.
Reflecting on that first experience, it's almost laughable that I believed I only had 8-10 skills. That is why Community on Demand play dates are so important. They show us that we have what it takes and are very capable of affecting positive change in our communities.
In closing, Community on Demand play dates not only serve as a way for us to identify skills and apply them to solutions for the problems in our community, they also help us learn more about who we are and what we have to offer.
The Community on Demand card game is impactful in a way that calls us to recognize that every community has its fair share of problems, but it isn't the government's job to fix them, or somebody with a big fancy college degree. We all have the skills necessary to make a change, and those skills have a very real value, not only in the workplace, but in the world around us. Community on Demand play dates teach us that problem solving is a skill many of us possess, and with a little determination, and a well thought out plan, we can change the world.
So, next time you describe your community, and all the beautiful things it has to offer, make sure you include the parts that aren't so beautiful and inspire others to make their description of their communities the reality.
#upwardsspiraling  #communityondemand  #nextstepsyep #partnersineducation
---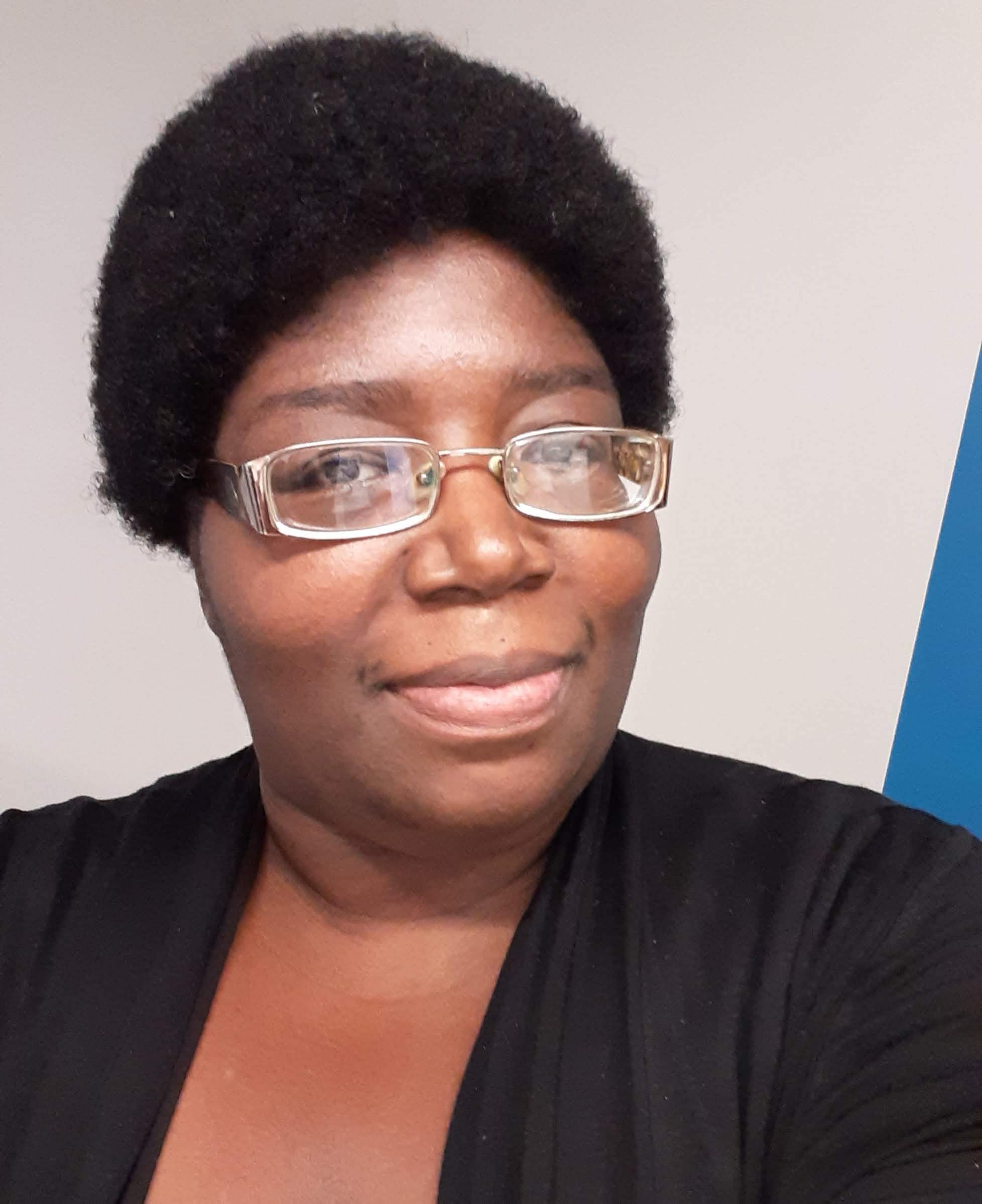 ABOUT BRANDY BOOKER
Brandy Booker is a part-time writer, executive administrator and stay-at-home mom.  She currently serves as the Network Services Director for the NEW! Community On Demand edtech platform and specializes in recruiting new members into the NEXT Steps Partners In Education Network. Find Brandy on Twitter here @BrandyBooker
More blog posts from Brandy Booker

A Veteran-Led STEAM Entrepreneurship & Skills Development System
for K-12 Youth, Young Adults, STEAM Educators & Lifelong Learners
Serving Families & Communities Since 2008