Do Better • Think Bigger • Share
Are You Ready To Play?
Play the Single Player version of Community On Demand!
Earn digital badges & Skillcoin Rewards when you identify your high-demand employability skills and submit digital proof of how you use them.
Requirements
Pay registration fee – $29.00 (includes Community On Demand game set)
Complete the "How To Play Community On Demand" online orientation
Unlock all levels of The Skills Self-Assessment Course
Earn digital badges, Skillcoin Rewards & leaderboard status!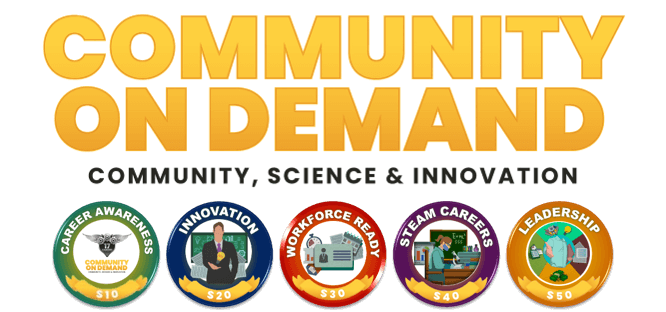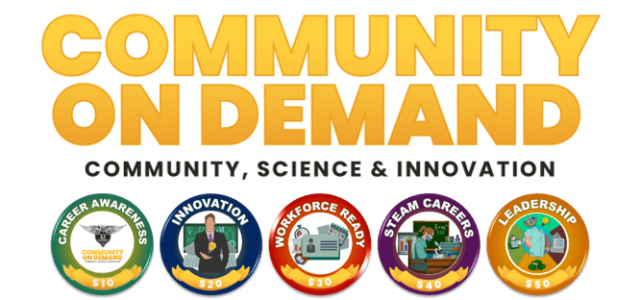 Career & Technical Education Standards
Workforce Ready Career Pathway Curriculum
Provided by the Georgia Department of Education & Georgia Employability Skills Task Force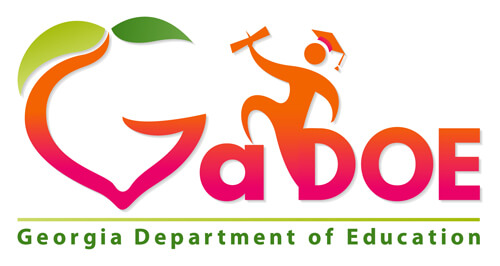 Georgia Workforce Ready Career Pathway
​Community On Demand serves as a resource for the NEW Georgia Workforce Ready Career Pathway curriculum and helps learners of all ages meet Standard #1 of all Georgia Career & Technical Education (CTE) Career Cluster curricula.
The curriculum offers three courses that focus strictly on the development of employability skills:
In this course students acquire employability skills that ease their transition to the workforce. Specific skills within the course provide additional opportunities for students to sharpen academic and employability skills, financial literacy, multiple forms of communication strategies, mastery of technology and specific-related tools, workplace safety, and self-advocacy approaches. Students will also use various opportunities and settings to demonstrate knowledge and application of employability skills acquired in prior courses. Lastly, students will have heavy exposure to workplace and community experiences, complete and present career portfolios, complete a community/school service project, hone leadership skills, and earn business and industry recognized credentials.
These essential skills and concepts need to be taught in an individualized basis to meet the academic and workplace skill-needs of students. Through participation in this career pathway, students will learn about the world of work by achieving academic challenges, participating in project-based learning activities, workplace enrichment experiences, and participation in a Career and Technical Student Organization (CTSO) that provides inner-personal and group-related leadership skills.
CTE Course Standard #1 (All CTE Curricula)
The following standard is included in all CTAE courses adopted for the Career Cluster/Pathways and is met through game play with Community On Demand. Teachers can utilize the five achievement domains and gaming strategies of Community On Demand to incorporate this standard into their lesson plans during the course.
The topics listed for each element of the standard can be addressed in differentiated instruction matching the content of each course. These elements may also be addressed with specific lessons from The Money Guide for Young Entrepreneurs or the Gamers & Mixers Esports Competitions.
STANDARD: Demonstrate employability skills required by business and industry.
The following elements should be integrated throughout the content of this course.
1.1 Communicate effectively through writing, speaking, listening, reading, and interpersonal abilities.
1.2 Demonstrate creativity by asking challenging questions and applying innovative procedures and methods
1.3 Exhibit critical thinking and problem solving skills to locate, analyze and apply information in career planning and employment situations
1.4 Model work readiness traits required for success in the workplace including integrity, honesty, accountability, punctuality, time management, and respect for diversity
1.5 Apply the appropriate skill sets to be productive in a changing, technological, diverse workplace to be able to work independently and apply team work skills
1.6 Present a professional image through appearance, behavior and language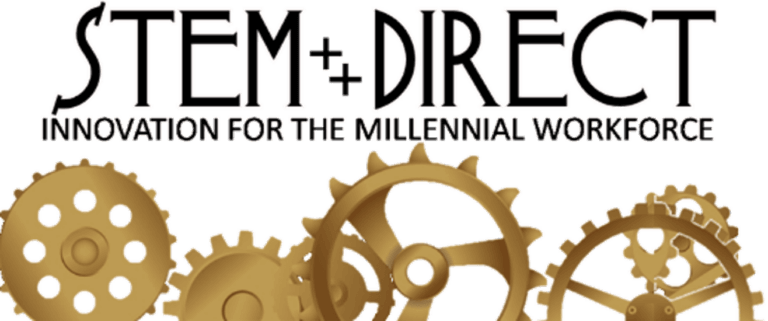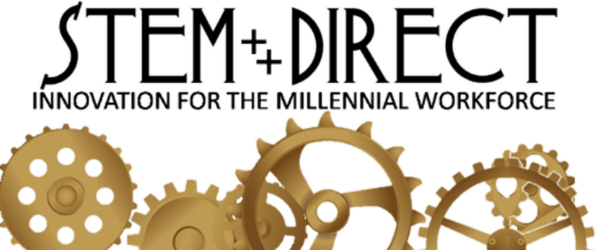 What Makes A Great Mentor?
Your ability to help disenfranchised individuals develop their life and high-demand STEAM skills
Download our FREE fact sheet to learn how Community On Demand lets you have FUN with your philanthropy.
FREE REPORT: Community On Demand Fact Sheet
I want to know more!