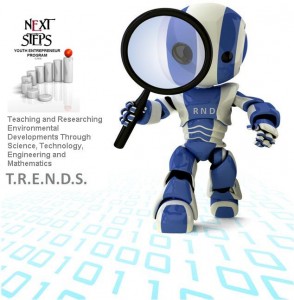 "One of the center's first programs this summer, Money Guide for Young Entrepreneurs, invites students to free summer classes from June 10 to Aug. 2. Students will pick a community issue and use science, technology, engineering, art and math skills to tackle the problem, Richards said."
– BY LUKE RANKER, Fort Worth Star-Telegram
Read entire article
May 06, 2019 01:56 pm, UPDATED May 06, 2019 04:06 pm
FREE WEBINAR
Digital Badges DECODED!
What Every STEAM Educator, Lifelong Learner And Young Entrepreneur Needs to Become More Competitive Within Today's Global Economy
October 22, 2019
8:30 a.m. Eastern

On this new webinar we'll cover how to transform your accomplishments, skills, quality of work and interests into digital credentials

You can use these techniques to:
Strengthen 27 key competencies that are essential in preparation for successful employment
Represent your high-demand STEAM skills, special abilities and accomplishments, and even
Help you move along a career pathway or up a career ladder to different and possibly higher-paying jobs!
We even show you how to easily integrate our Digital Badge & Skillcoin Rewards System™ into your existing training program or curriculum!

In fact, here's just a sample of what we'll cover on this incredible webinar:
How A.I. Technology will impact the 21st Century school-to-workforce digital learning ecosystem

How digital badges will help you achieve the type of success in life and work you desire

How to make your digital badges add real value towards workforce readiness initiatives

What is the Digital Badge & Skillcoin Rewards System and how does it work?

How to EARN micro-credentials, trade points and cash money as you LEARN how to effectively apply your STEAM skills and solve real world problems

Why I wrote The Money Guide for Young Entrepreneurs Activity Workbook and The Money Guide for Young Entrepreneurs Trading Card Game

How to use The Money Guide for Young Entrepreneurs Trading Card Game to help strengthen financial literacy skills
… and much, MUCH More!
Don't miss this breakthrough webinar that will finally show you how to start using our Digital Badge & Skillcoin Rewards System™ immediately.

Place Your Orders NOW! For
THE MONEY GUIDE TRADING CARD GAME
BY OCTOBER 10th
To Fully Participate In & Enjoy This Webinar

The NEXT Steps Youth Entrepreneur Program is an award-winning intermediary workforce development program that specializes in creating community engagement strategies for STEAM education initiatives.