Money Guide for Young Entrepreneurs Curriculum Series
REGISTRATION FORM
Our edtech platform transforms knowledge, STEAM skills, special capabilities, interests and achievements into digital credentials, employment and career-building opportunities.
events@nextstepsyep.org
nextstepsyep.org/oi/na
Career Awareness & Exploration
Entrepreneurship & Innovation
Workforce Readiness & Personal Branding
STEAM Career Selection
Leadership, Team-building & Problem Solving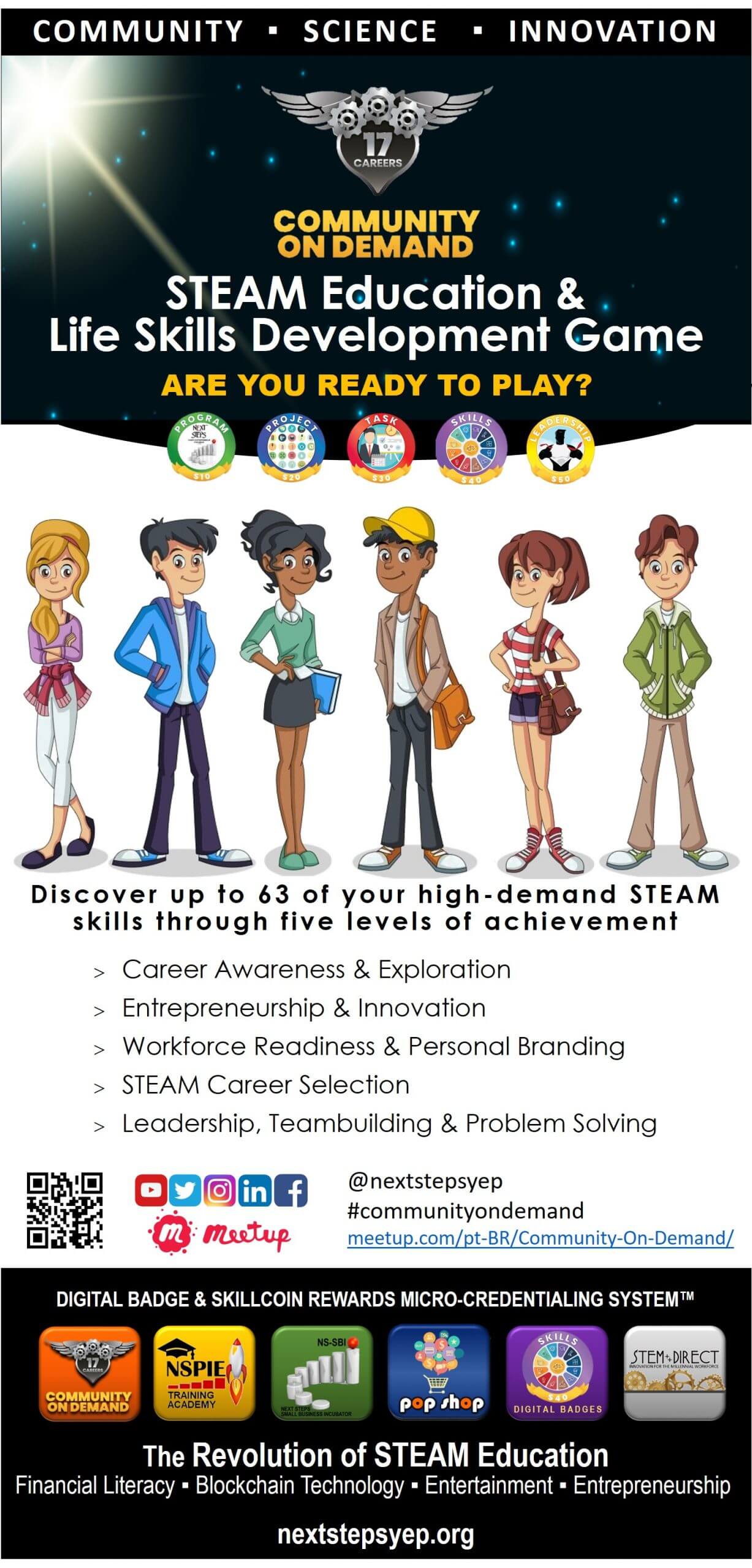 I want to know more!
I'd like to request a FREE consultation
To register for NSPIE University, you must be logged in.

A Veteran-Led STEAM Entrepreneurship & Skills Development System
for K-12 Youth, Young Adults, STEAM Educators & Lifelong Learners
Serving Families & Communities Since 2008