The NEXT Steps Youth Entrepreneur Program
A 501c3 Non-Profit Organization
The NEXT Steps Youth Entrepreneur Program (NSYEP) is an award-winning, 501c3 private operating nonprofit foundation located in Atlanta, GA. It was founded in 2008 by daughter and mom duo Jalen Valencia Harris and  Dana Jewel Harris, CEO of The NEXT Steps Small Business Incubator (NSSBI) and creator of the NEW! Community On Demand™ Learning Management System.
Dana Jewel, Jalen & Benjamin Harris
Our Mission Is Simple . . . Sort Of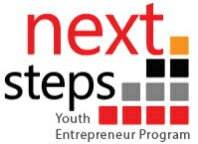 As the official nonprofit partner of The NEXT Steps Small Business Incubator, we are tasked with implementing the Community On Demand™ LRNG Logic Model.  This means utilizing the Community On Demand™ Learning Management System with digital technologies, entertainment and entrepreneurship to create local learning ecosystems that provide effective business, curriculum, leadership and employability skills development.
NSYEP will be responsible for using the  Community On Demand™ Learning Management System to deliver basic skills training (employability skills development), meaningful work-based learning experiences, and empowering leadership development workshops.
NSYEP will also be responsible for creating career development opportunities that provide technical assistance, industry recognized micro-certifications, and the  work supports (i.e. wrap-around services) required to ensure measurable levels of personal and professional growth.
Because our learning environments are designed to maximize engagement, strengthen financial literacy, create socio-economic awareness, and develop sustainable, purpose-built lives, businesses and communities, we are able to help learners:.
Define, measure, build and name up to 63 of their high-demand employability skills an
Transform their knowledge, capabilities, interests, STEAM skills and achievements into digital credentials, career-building opportunities, enhanced work-based learning experiences and social enterprises.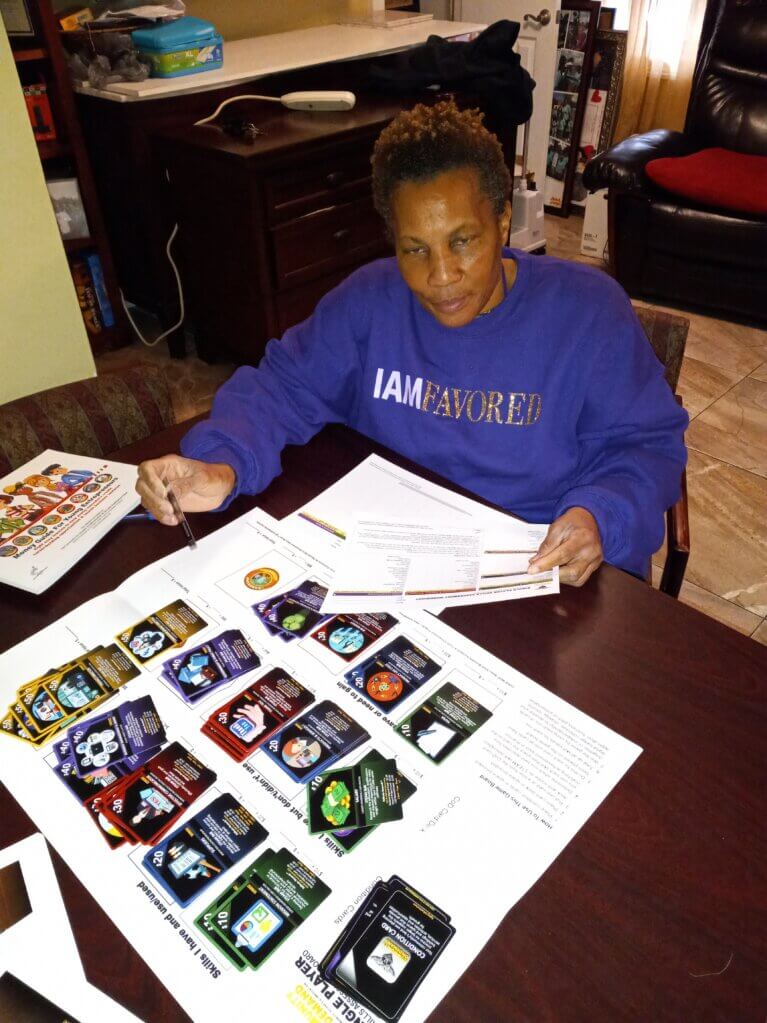 NEXT Steps was founded by U.S. Army Veteran Dana Jewel Harris and her daughter Jalen Valencia Harris in 2008.
About Jalen
As a child, Jalen was a brilliant artist — creative and full of colorful ideas. However, at the age of 11, she was diagnosed as being bi-polar. The mental stress that accompanied her condition often put her in situations that would sometimes spiral out of control. As her mom, Dana felt a deep sense of urgency to create fun and innovative youth leadership programs that would give young innovators like Jalen, safe, learning environments to gain the knowledge, skills and experiences they needed to strengthen their readiness for the real world.
As a solution to managing the mind-numbing side effects of being bi-polar, Dana and Jalen used the farm as homeschool headquarters and much welcomed therapy.
The farm helped Jalen gain an abundance of skills. She co-managed all operations with her mom, somehow became the resident animal whisperer, and helped serve over 1,500 visitors that came to the farm each year.
When she entered high school, Jalen was immediately enrolled in the gifted program, served as first chair of the orchestra, became assistant manager of the football team, and was offered a top-security clearance position with the US Navy after she graduated high school. She even started her own entertainment management company. Unfortunately, at the age of 19, Jalen lost her battle with bi-polar disorder to teen suicide — one day before her modeling debut.
About Ben (aka "Benji")
Benjamin joined the team in 2019 when he first used the Community On Demand™ game set to identify the skills he gained while caring for his classroom's pet geckos over the summer. Since then, he has helped developed the NEXT Steps website and participated in our youth leadership classes.
Now that he's in high school, Benji has taken on a key leadership role by serving as the General Manager of the NEXT Steps Junior Executive Management (JEM) Team. He recently started his SIP Instructor Certification to become our first Youth Leadership Development Coach and is currently conducting his training through his Air Force JROTC class.
Upwards Spiraling
In honor of Jalen's hard work, creativity, and entrepreneurial spirit, Dana and Ben took all of best things that came from Jalen's life and are using it and the Community On Demand™ to inspire others.
"My goal now is to pass along the energy and spirit of Jalen's hard work and creativity to help other young innovators build bright futures for themselves." ~ Dana Jewel Harris