The Revolution
of Workforce
Development

Workforce Readiness
Re-imagined
COMMUNITY, SCIENCE & INNOVATION
Community On Demand™ powerful skill-building tools fuse crowdfunding with the fun of a card game to help learners see a whole new world of possibilities.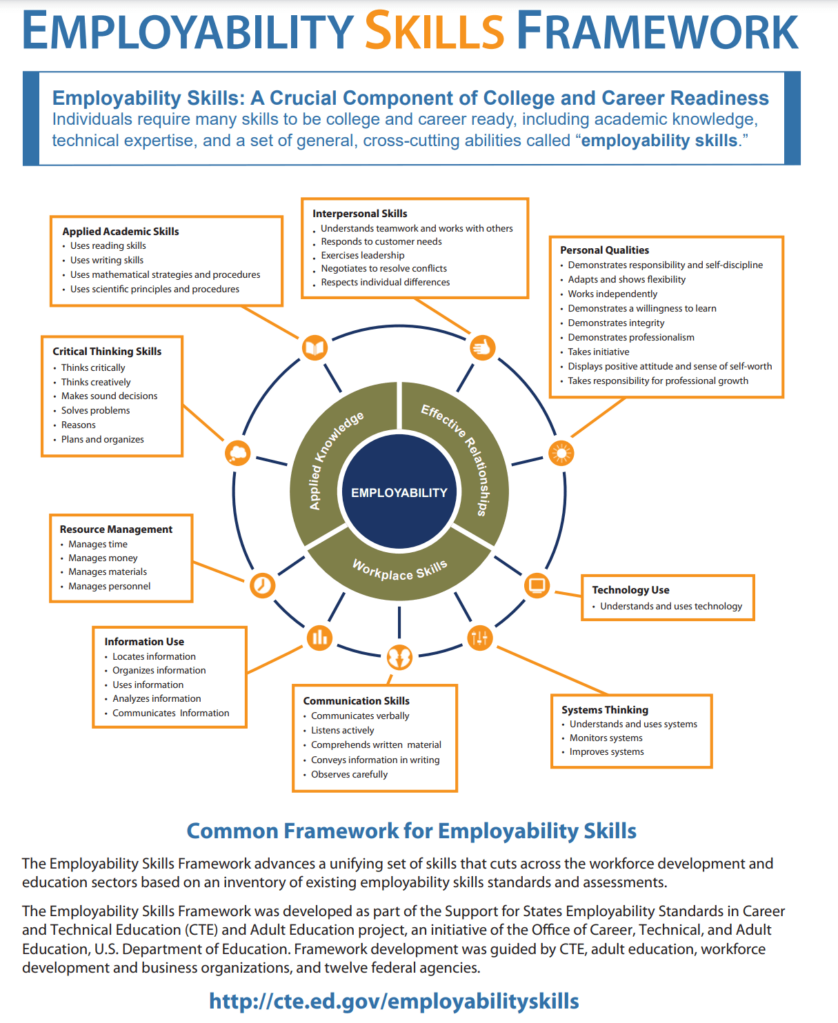 Employability
Skills Self-Assessments
The U.S. Department of Education's Office of Career, Technical and Adult Education define employability skills as general skills that are necessary for success in the labor market at all employment levels and in all sectors.

These skills have a number of names— soft skills, workforce readiness skills, career readiness skills— but they all speak to the same set of core skills that employers want.

Use Community On Demand™ skills self-assessment learning tools to take your learners through five color-coded steps of development and growth and gamify their critical thinking, leadership, team building and creative problem-solving process.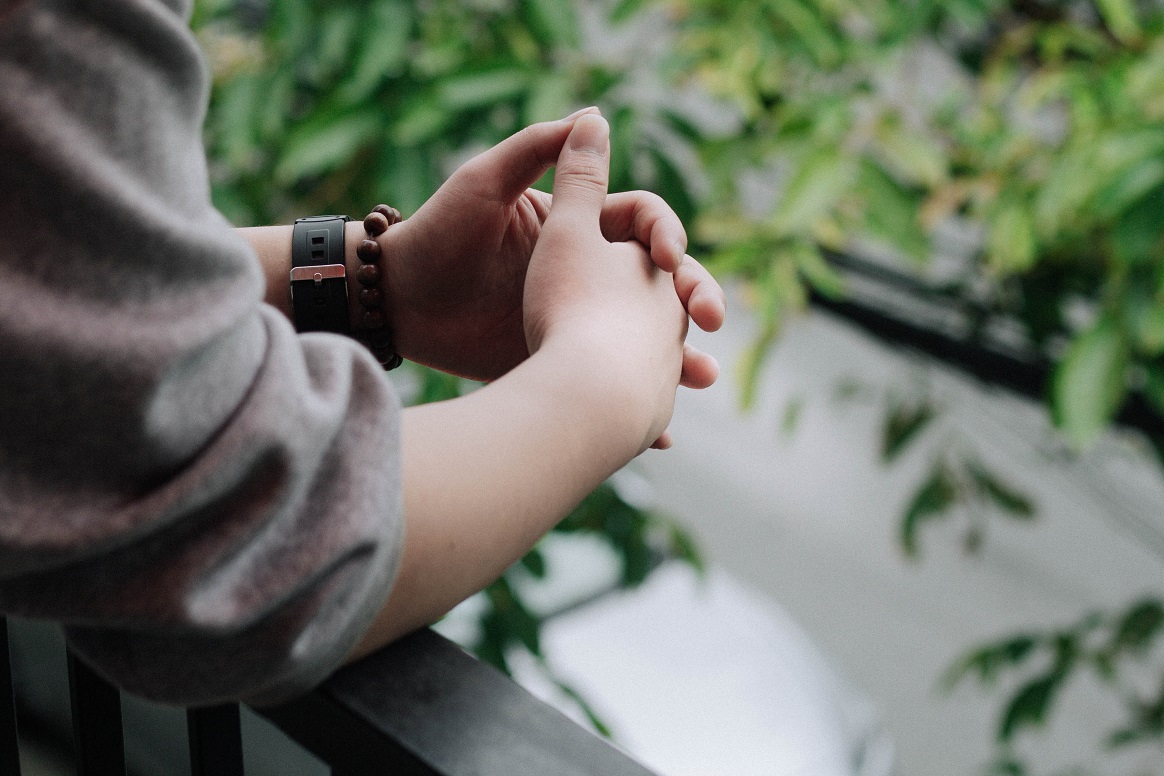 Career Awareness & Exploration
$10 Contribution Value | 5 Skills
The Career Awareness and Exploration achievement domain helps learners visualize the career mapping conversation and explore local resources.
Innovation & Entrepreneurship
$20 Contribution Value | 12 Skills
The Innovation & Entrepreneurship achievement domain helps learners strengthen their skills in economics & business development.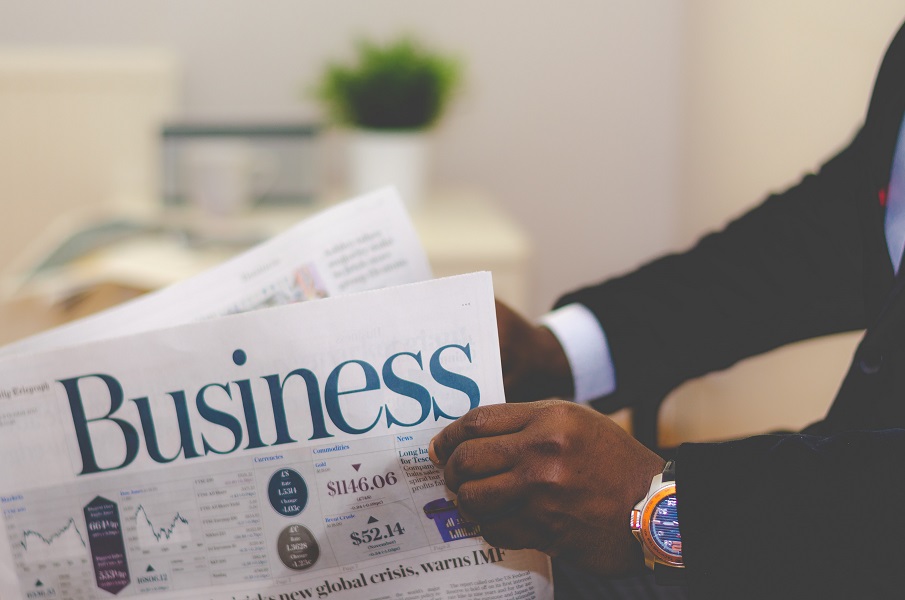 Workforce Readiness & Personal Branding
$30 Contribution Value | 17 Skills
The Workforce Readiness & Personal Branding achievement domain helps learners identify their level of readiness for life, business, college, career and community reinvestment.
$40 Contribution Value | 18 Skills
The STEAM Career Clusters achievement domain ensures STEAM career pathways are introduced through project-based learning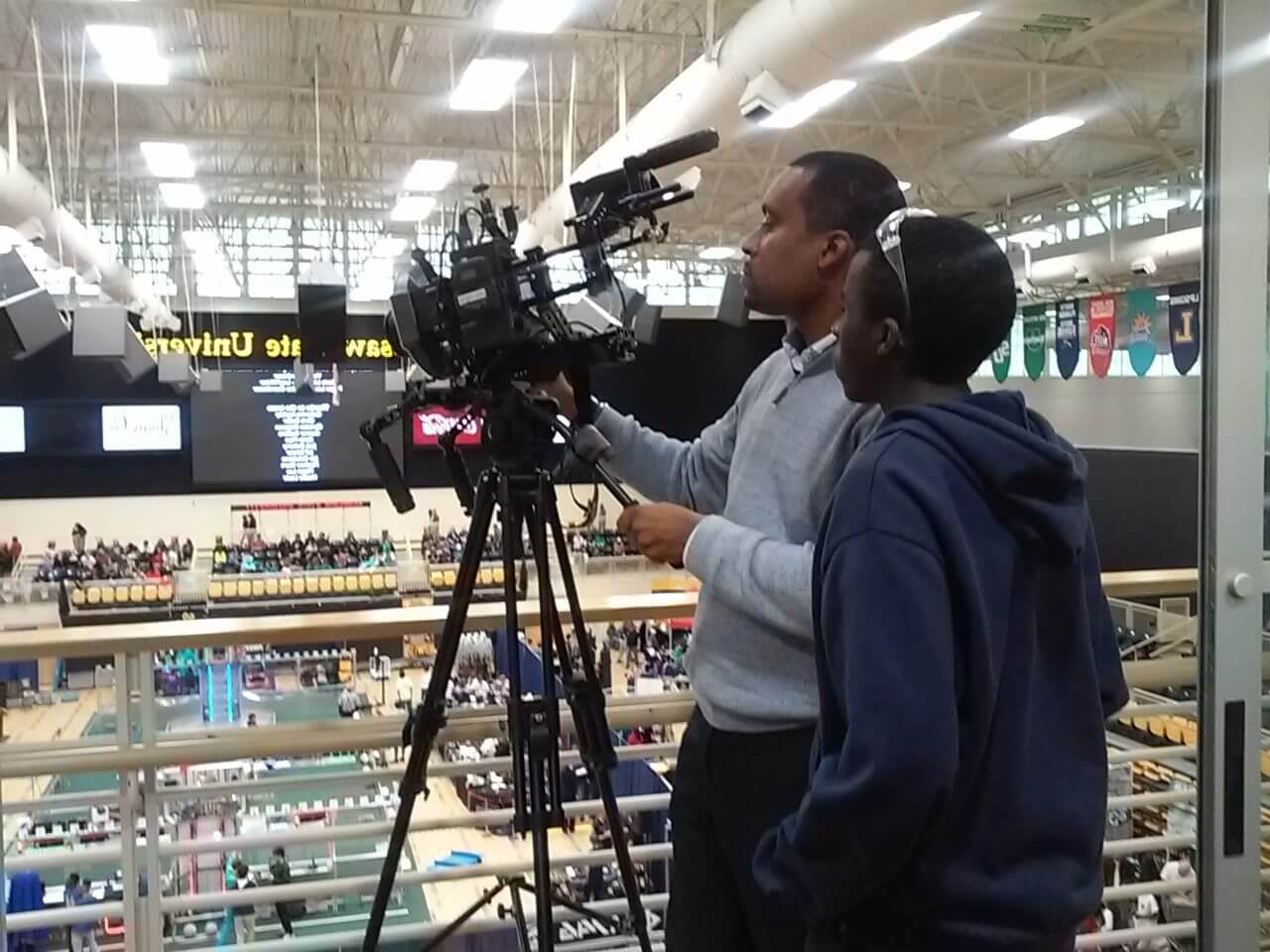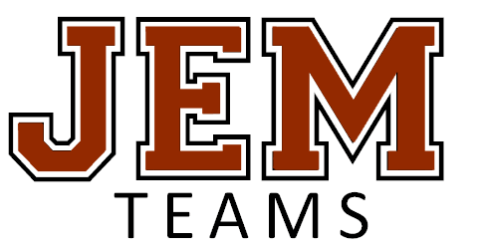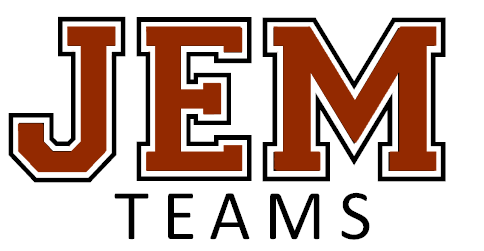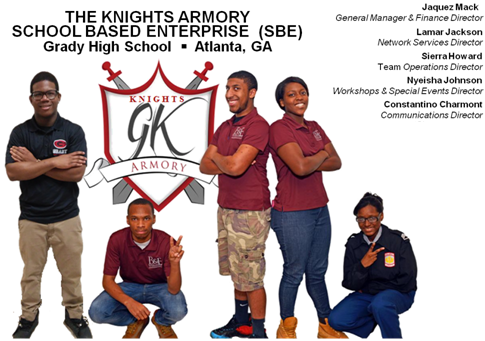 Leadership, Teamwork & Problem-Solving
$50 Contribution Value | 11 Skills
The Leadership, Teamwork & Problem-Solving achievement domain helps learners recognize key leadership roles they serve in and the things that influence how they make decisions.
It also teaches your learners how to:
Join/Form a JEM Team
Develop and implement effective resource management strategies
Strengthen their executive management skills
Build community networks
Ensure they have the right people in the right places with the right skills at the right time to successfully complete their quests.
Points


Rewards, Digital Badges & Leaderboards
FINANCIAL LITERACY & VIRTUAL WORLD ECONOMIES
 Community On Demand™ powerful skill-building tools helps you reward learning and achievement by fusing crowdfunding with the fun of virtual, in-game currencies so learners see collaboration as a whole new world of possibilities.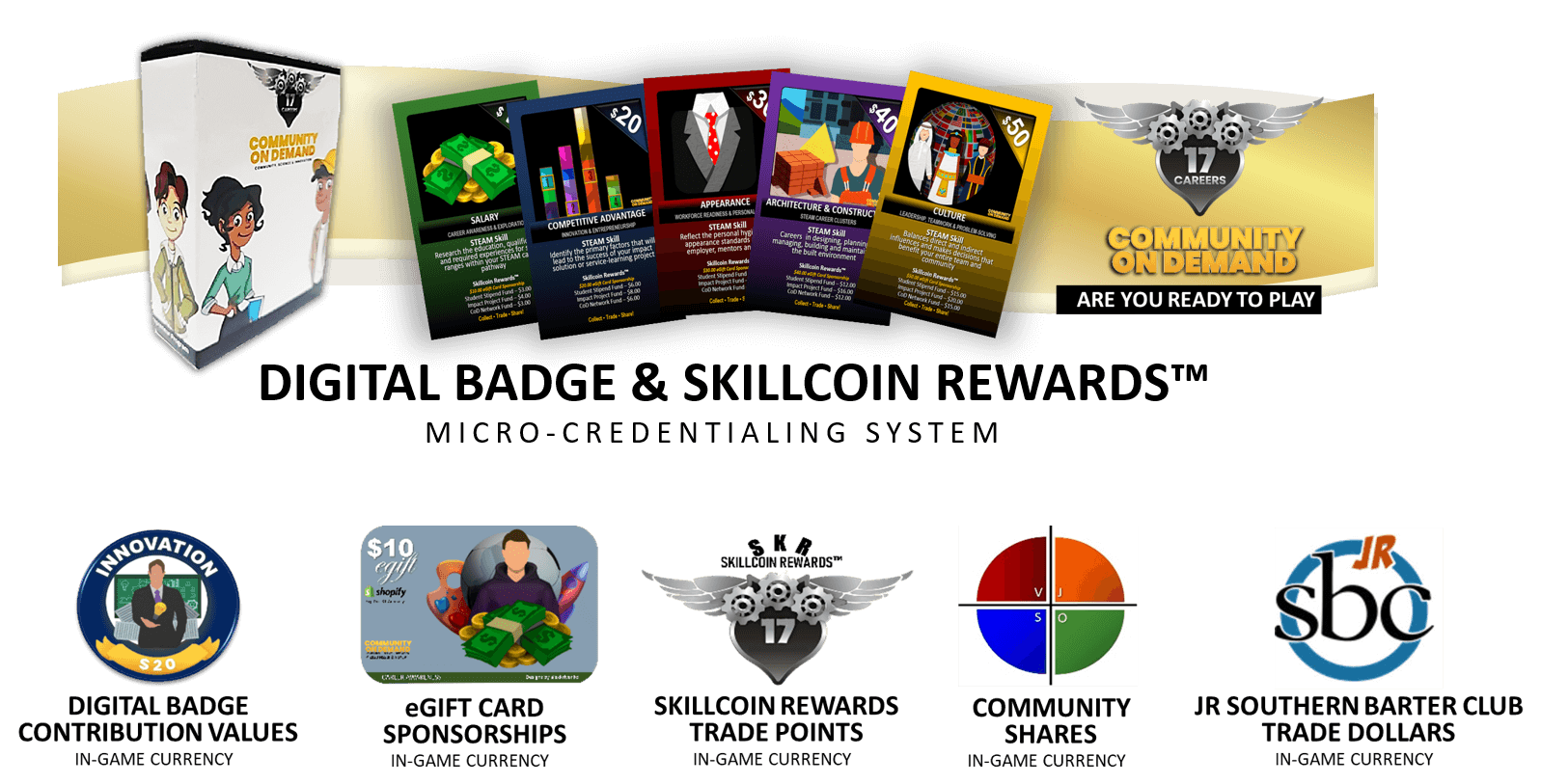 Service Awards
Awarded as the total value of all skills used to complete a project, task or activity
Cash Awards
Used as crowdfunding tools to request funds that match the value of a skill that is being learned or used 
Assessment Award
Awarded as the total value of all skills based on use categories during a skills pre-assessment
Builder Award

Savings fund cooperative members use to sponsor Community On Demand™ projects, special events and business launches 
Premium Subscription
Bartering Network through a partnership with the Southern Barter Club.
Organizational Development for Effective Collaboration
The CIGS Model governs the development and operational structure of Junior Executive Management (JEM) Teams. JEM Teams operate Pop Shops and service-learning projects to gain executive management experience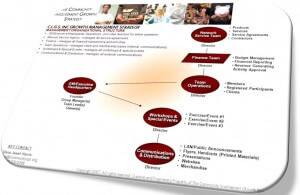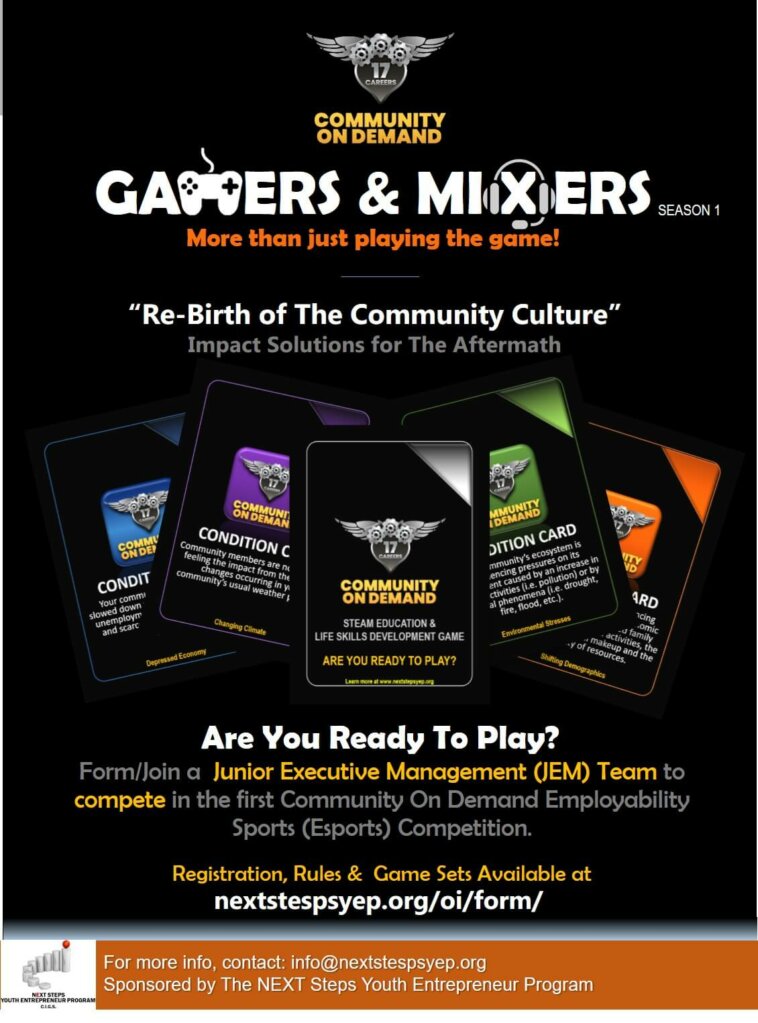 Esports
Competition Series
Gamers & Mixers is for learners that wish to turn their quests into social ventures.

After completing their skills self-assessments, players form or join Junior Executive Management JEM) Teams to see which team, using The Money Guide for Young Entrepreneurs Activity Workbook, can create the most successful impact solution for their quest.

Competition rounds will require players to demonstrate how they use The STEAM Investigative Process to:
Purchase the entire Community On Demand™ game set

Through partnerships with The NEXT Steps Youth Entrepreneur Program, Veterans Molding Minds was able to use Community On Demand™ to create positive reciprocal relationships while positively impacting our community.