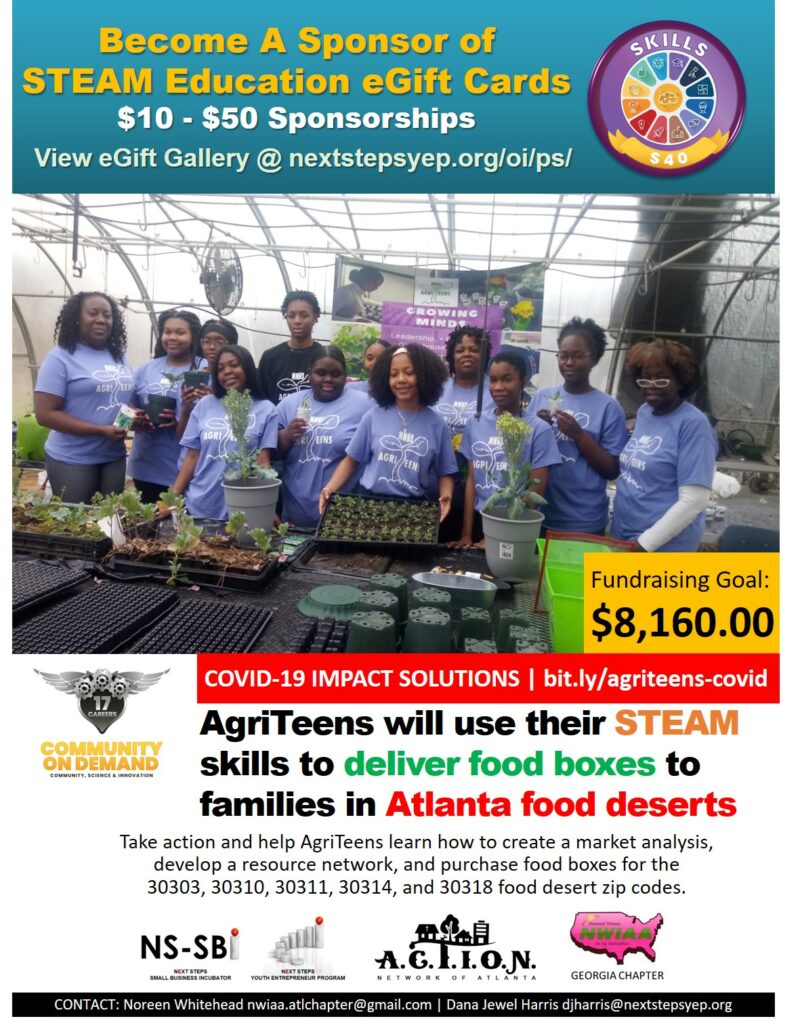 Play Dates.


Georgia AgriTeen Network
OUR MISSION
To expose students in careers in agriculture and give them hands-on experience training them in leadership skills that will prepare them for the future in agriculture.
OUR VISION
To provide vital opportunities for high students and their communities so to equip them for tomorrow while engaging them in today. To make investments within society that will help move the United States of America toward an authentic and sustainable future.
2020-2021 AgriTeens JEM Team Graduates
Congratulations to our 2020 – 2021 Graduates, Agriteens and Jr. Executive Management Teams from Mundy Mill High School, Greater Atlanta Adventist Academy, Berean Christian Junior Academy and teens located throughout the state of Georgia. Each of them completed the JEM Team Leadership Development Workshop and used the Money Guide for Young Entrepreneurs to strengthen their knowledge, enhance their STEAM skills and create exciting career and business opportunities in Agribusiness, Agritech and Agritourism during the COVID-19 pandemic.