Description

Community On Demand
Group Game Set (30 Learners)
[social_vc_father align="center"][social_vc_son margin="20″ width="30″ url="https://www.facebook.com/TheCoDNetwork/" size="30″ icon="fab fa-facebook" hoverclr="#ffffff" clr="#4d5c6d" hoverbg="#ff6600″][social_vc_son margin="20″ width="30″ url="https://clubs.nasef.org/club/next-steps-youth-entrepreneur-program" size="30″ icon="fas fa-trophy" hoverclr="#ffffff" clr="#4d5c6d" hoverbg="#ff6600″][social_vc_son margin="20″ url="https://discord.gg/xC9Ux8Xs" size="30″ icon="fas fa-gamepad" hoverclr="#ffffff" clr="#4d5c6d" hoverbg="#ff6600″][social_vc_son margin="20″ url="https://www.twitch.tv/communityondemand" size="30″ icon="fab fa-twitch" hoverclr="#ffffff" clr="#4d5c6d" hoverbg="#ff6600″][social_vc_son margin="20″ url="https://www.instagram.com/communityondemand/" size="30″ icon="fab fa-instagram" hoverclr="#ffffff" clr="#4d5c6d" hoverbg="#ff6600″][social_vc_son margin="20″ url="https://twitter.com/The_CoDNetwork" size="30″ icon="fab fa-twitter" hoverclr="#ffffff" clr="#4d5c6d" hoverbg="#ff6600″][social_vc_son margin="20″ url="https://www.cod.nepris.com/" size="30″ icon="fas fa-comments" hoverclr="#ffffff" clr="#4d5c6d" hoverbg="#ff6600″][/social_vc_father]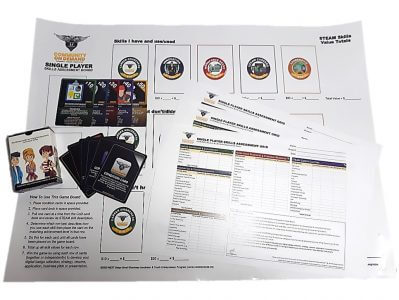 Get your entire team involved!  The Community On Demand group game piece set includes card decks, skill assessment worksheets (3 each), and game boards for up to 30 learners. Also includes a game set and game rules lesson plan for group leaders.
Includes:
Professional development and leadership training workshops available.
(31) Community On Demand 72-pc card deck
(93) STEAM Skills Self-Assessment Worksheets
(31) 18×24″ Dry-Erase Reusable Game Board
(1) Educators Game Rules & Lesson Plan
Visualize


The Career Mapping Conversation
The Community On Demand™ card game uses five color-coded achievement domains to bring the career mapping conversation to life!

It is designed to help learners identify the skills they have and figure out the skills they need to develop a mission statement, locate financial resources and get closer to achieving their life, business and career goals.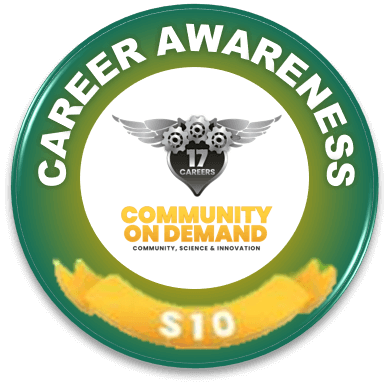 Career Awareness & Exploration
The Career Awareness and Exploration achievement domain helps learners visualize the career mapping conversation and explore local resources.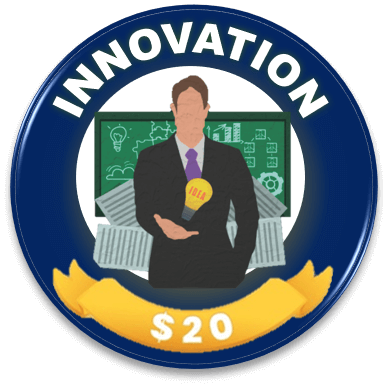 Innovation & Entrepreneurship
The Innovation & Entrepreneurship achievement domain helps learners strengthen their skills in economics & business development.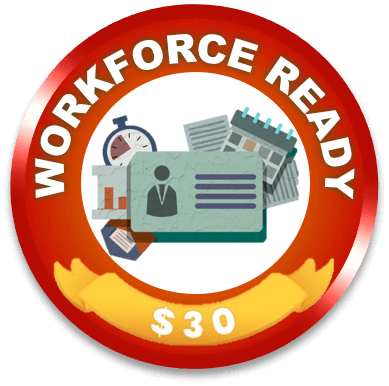 Workforce Readiness & Personal Branding
The Workforce Readiness & Personal Branding achievement domain helps learners identify their level of readiness for life, business, college, career and community reinvestment.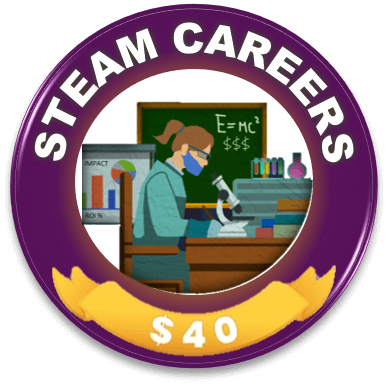 STEAM Career Clusters
The STEAM Career Clusters achievement domain ensures STEAM career pathways are introduced through project-based learning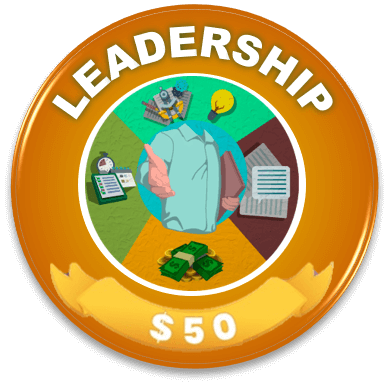 Leadership, Teamwork & Problem-Solving
The Leadership, Teamwork & Problem-Solving achievement domain helps learners recognize key leadership roles they serve in and the things that influence how they make decisions.