Description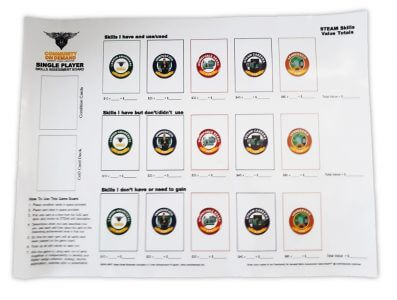 STEAM SKILLS SELF-ASSESSMENT GAME BOARD
$10.00 per set
The Community On Demand Skills Self-Assessment Game Board is a reusable 18″ x 24″ dry-erase project-based mapping tool. The game board makes team-building fun as it helps learners visually assess the employability skills they have, need and use to successfully complete any project. By matching each skill card with its color-coded space on the board (based on use), learners will quickly visualize their contribution and efforts.
Advanced use of the Community On Demand game board introduces learners to financial literacy, team building, social students, economics and entrepreneurship as they are able to calculate the contribution value of their employability skills. The game board comes WITH game instructions and a think tank doodle space on the back to give learners extra room for mapping out their thoughts. Single and team game play can be completed in one hour or less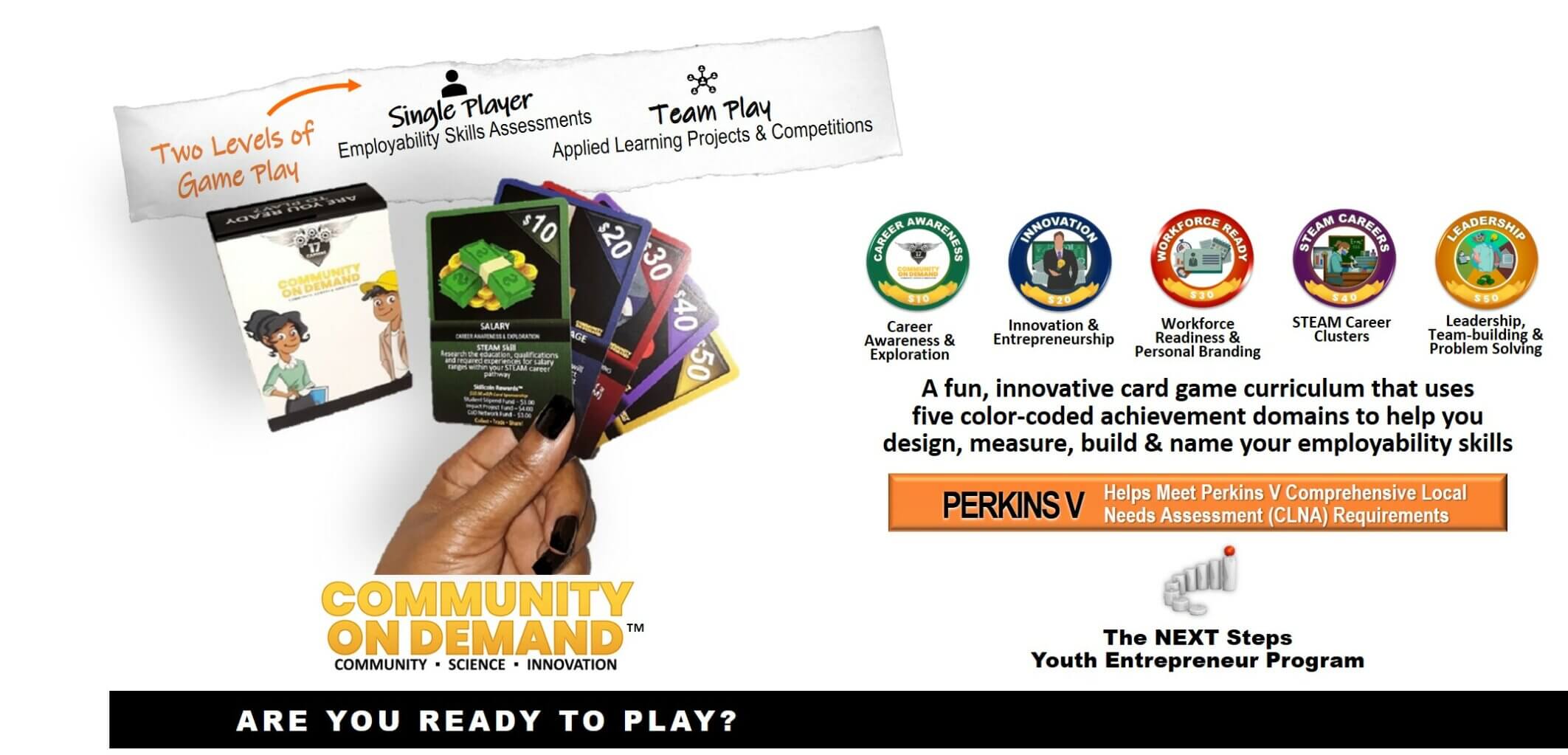 Purchase All Game Pieces of
The Community On Demand  Card Game
Professional development and leadership training workshops available.