Description
Do Better • Think Bigger • Share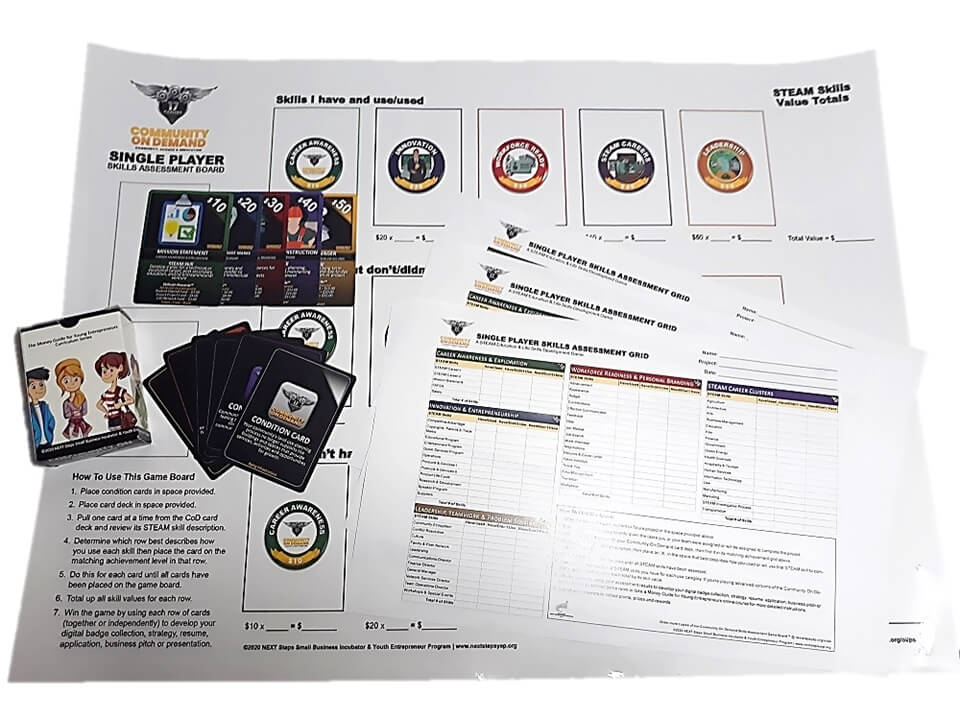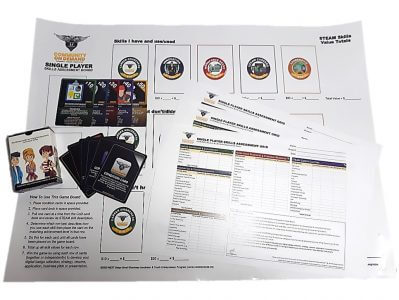 COMMUNITY ON DEMAND CARD DECK GAME SET
$49.00 each
The Community On Demand game set includes:
(1) – Community On Demand Card Deck.  An innovative 72pc pocket-size, card deck that includes 63 skill cards, 6 Condition Cards and five color-coded achievement domains to help learners quickly define, measure, build and name their high-demand employability skills.
(3) – Skills Self-Assessment Worksheets. A handy mapping grid used with the Community On Demand card deck to track the growth of 63 employability skills that learners have, use or need at any given point during the life of a past, current or future project.
(1) – Skills Self-Assessment Game Board. Our reusable 18″ x 24″ dry-erase, project-based mapping grid that makes team-building fun as it helps learners manipulate each skill card from the Community On Demand card deck to assess the employability skills they have, need and use to successfully complete any project.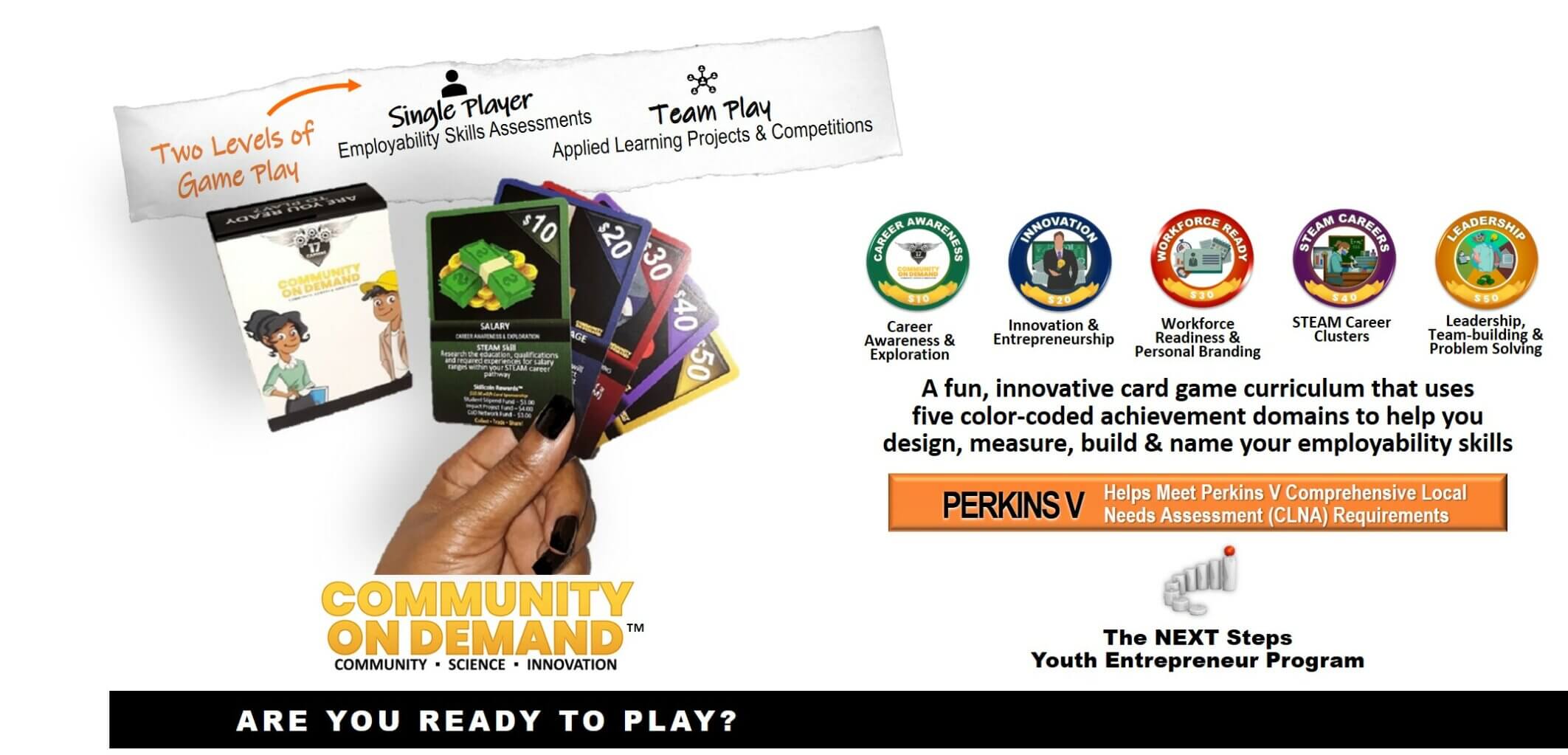 Purchase All Game Pieces of
The Community On Demand  Card Game
Professional development and leadership training workshops available.