Description

DIGITAL BADGE & SKILLCOIN REWARD
GROWTH CERTIFICATES
Download 63 customizable skill certificate templates that represents each skill card in the  Community On Demand card deck.  Also included is a Community On Demand card deck and a checklist of each achievement domain's service goals that learners need to demonstrate mastery of each employability skill.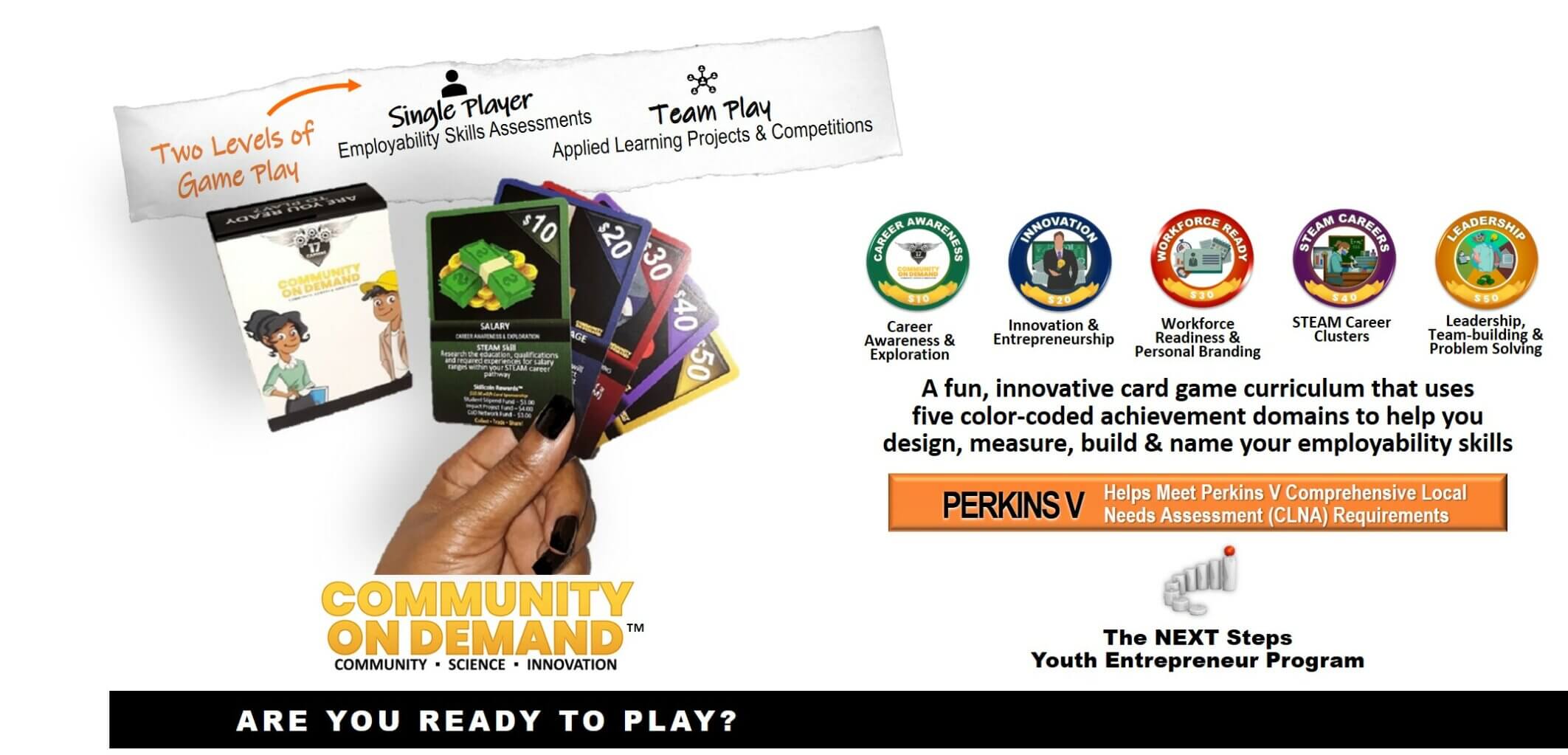 Purchase All Game Pieces of
The Community On Demand  Card Game
Professional development and leadership training workshops available.