Description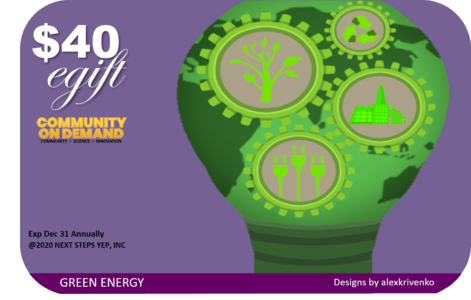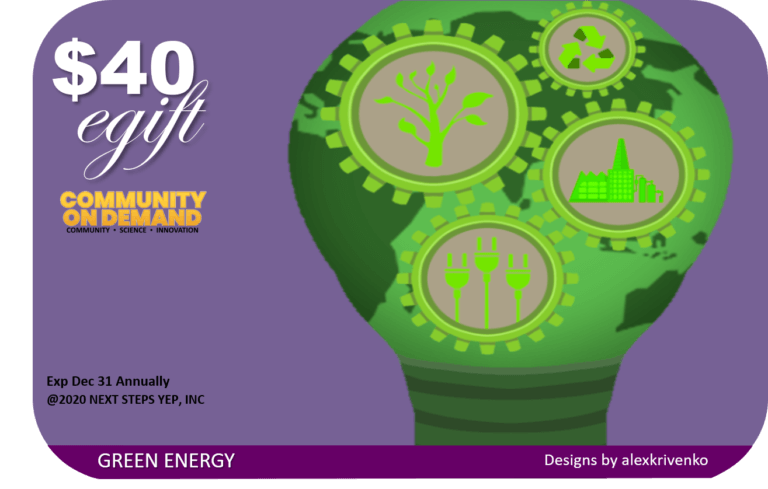 GREEN ENERGY & SUSTAINABLE TECHNOLOGIES EGIFT CARD
$40.00 Sponsorship
Invest in learners that are exploring careers in solar, wind energy, hydroelectric, ocean, geothermal, biomass, and hydrogen as they complete their service-learning project(s).

Career Pathways
Explore the relationship between force, work, energy, and power and study the characteristics, availability, conversion, control, transmission, and storage of energy and power
Explore and apply the principles of electrical and mechanical power systems, develop an understanding of the differences between nonrenewable and renewable energy sources, and explain how energy conservation sources and efforts affect your world
Develop an awareness of the many careers that exist in energy and related technologies and their related safety regulations
Research alternative energy sources to explain their regional implications and economic, environmental, and sustainability issues.
Evaluate the positive and negative impacts of nuclear power and its relevancy to various situations in today's society.
Explain future trends of energy, power, and transportation to develop potential alternative energy systems and solutions that demonstrate a unique and appropriate approach to energy generation.
Understand and manage the economic activities needed to meet the evolving needs of individuals and communities within the limits of their natural resources and ecosystems.
STEAM Education eGift Card Gallery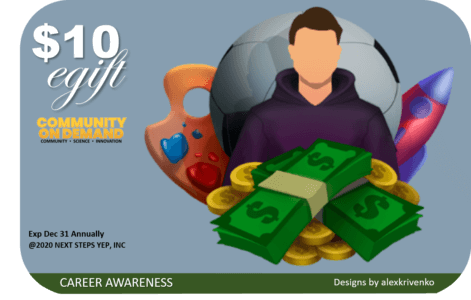 Triple Your Impact.  Use our STEAM Education eGift cards to purchase community shares, reward student achievement, and make tax-deductible investments in skills development training that can positively impact the triple bottom line of your team, project or company. 
Each eGift card has a profile page that lists the service goals, Skillcoin Rewards™ allocations, digital media sharing links, and funding allocations as listed in the charts below: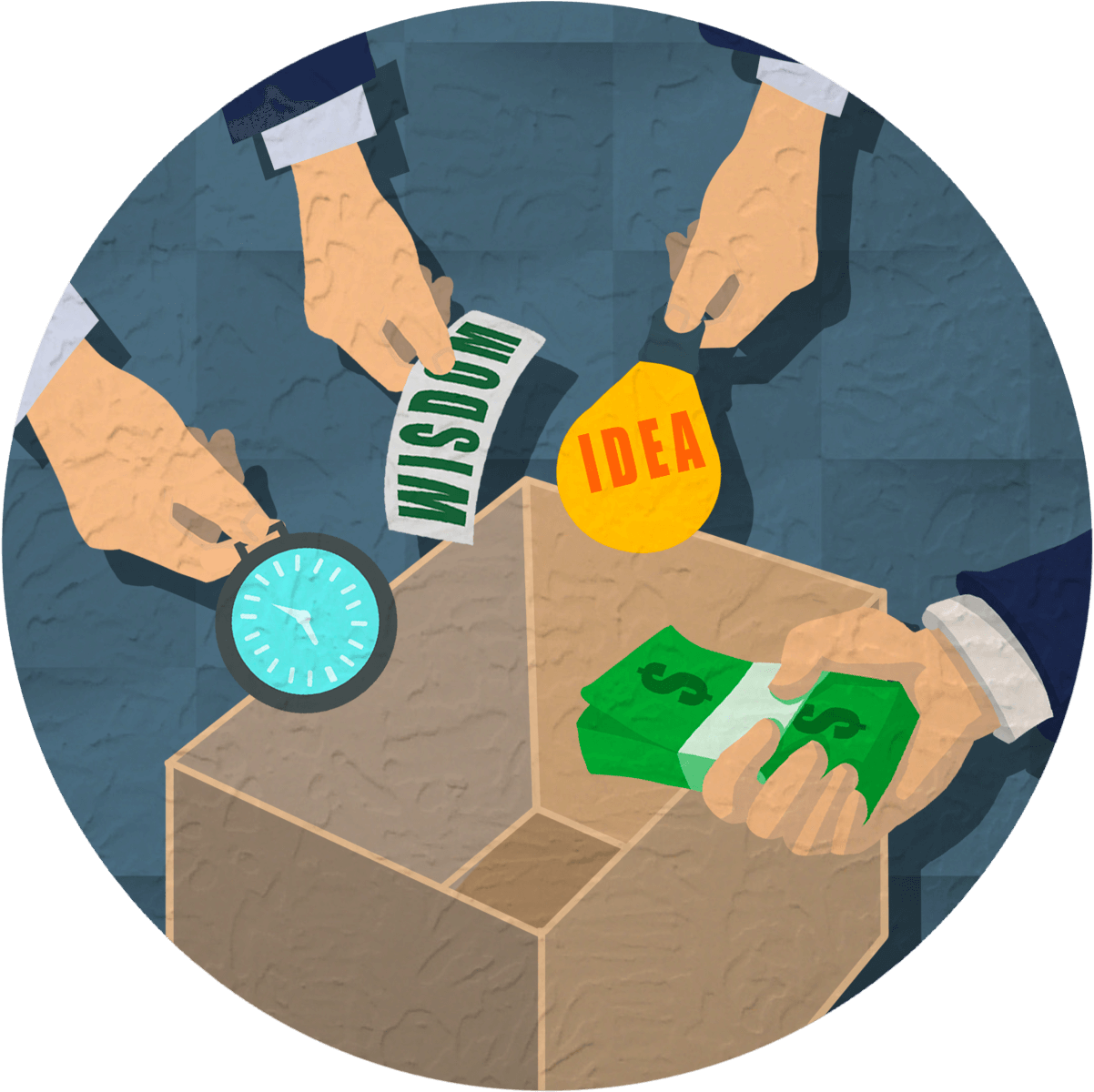 REWARD
30% of all eGift card sponsorships are allocated to a Student Stipend Fund to provide scholarships, grants, cash stipends and donations.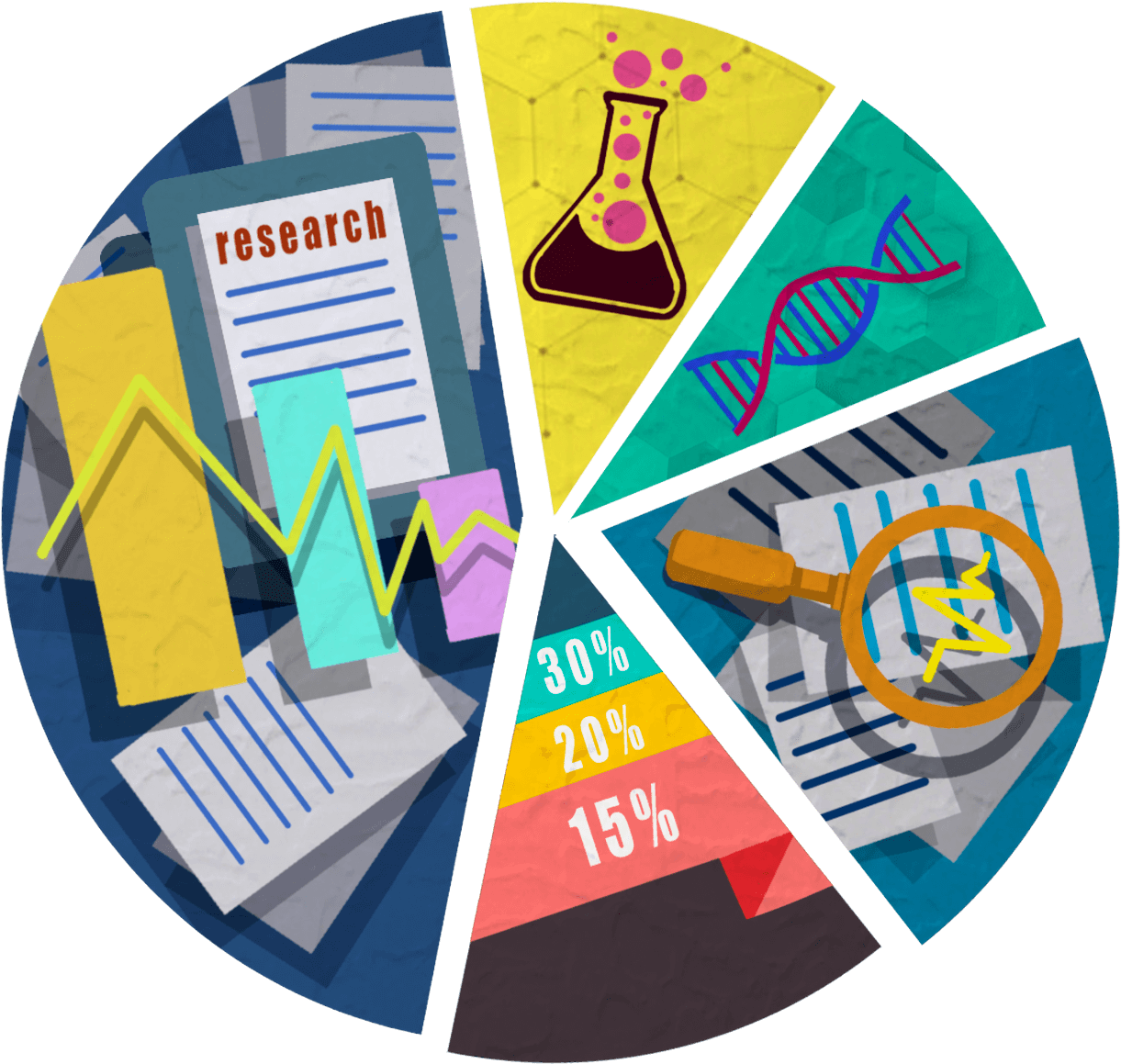 FUND
40% of all eGift card sponsorships go to our Impact Project Fund to create operating budgets for service-learning projects.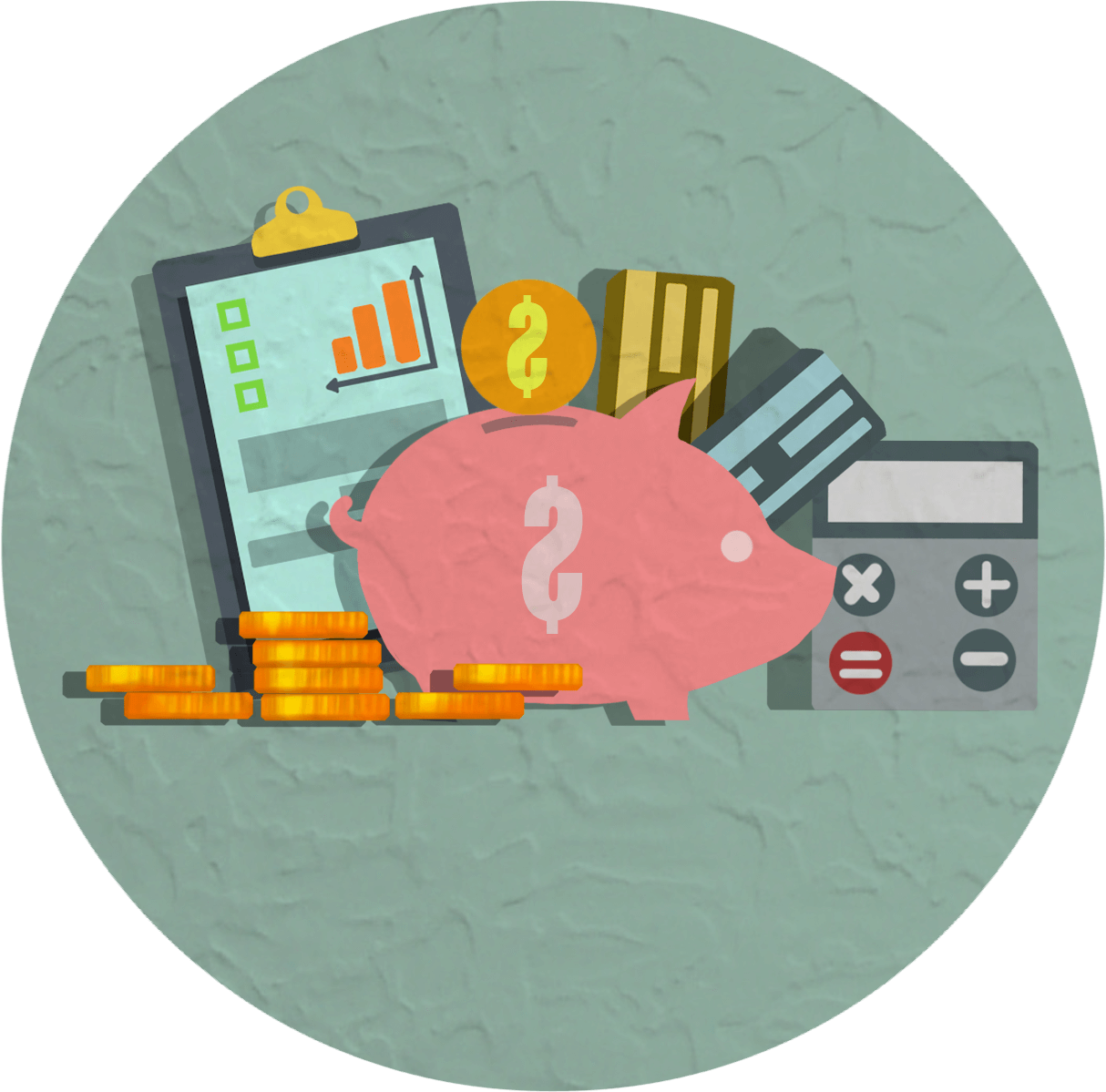 INVEST
30% of all eGift card sponsorships go to our CoD Network Fund to support start-ups, special events and social ventures.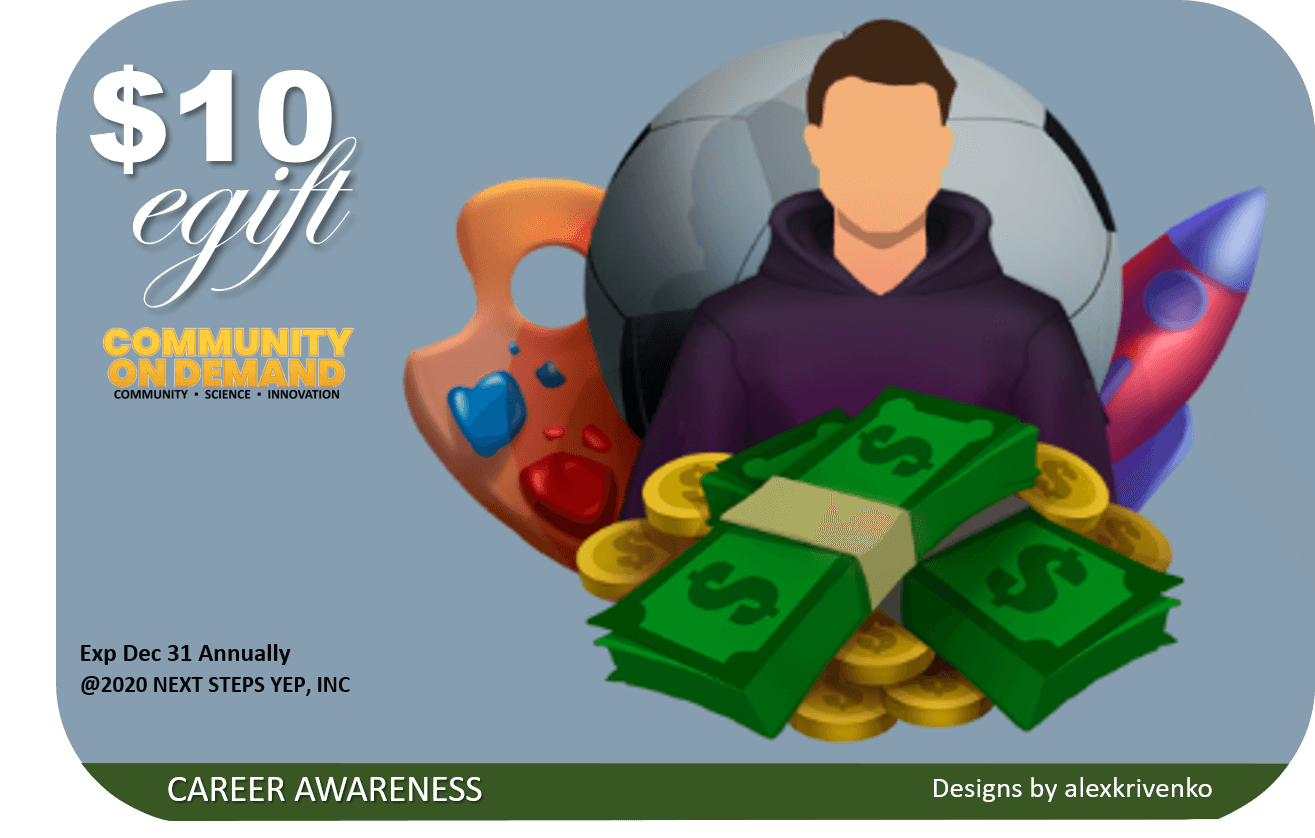 Sponsor $10.00 egift cards to help fund projects that provide learners with opportunities to assess and strengthen their readiness for college and career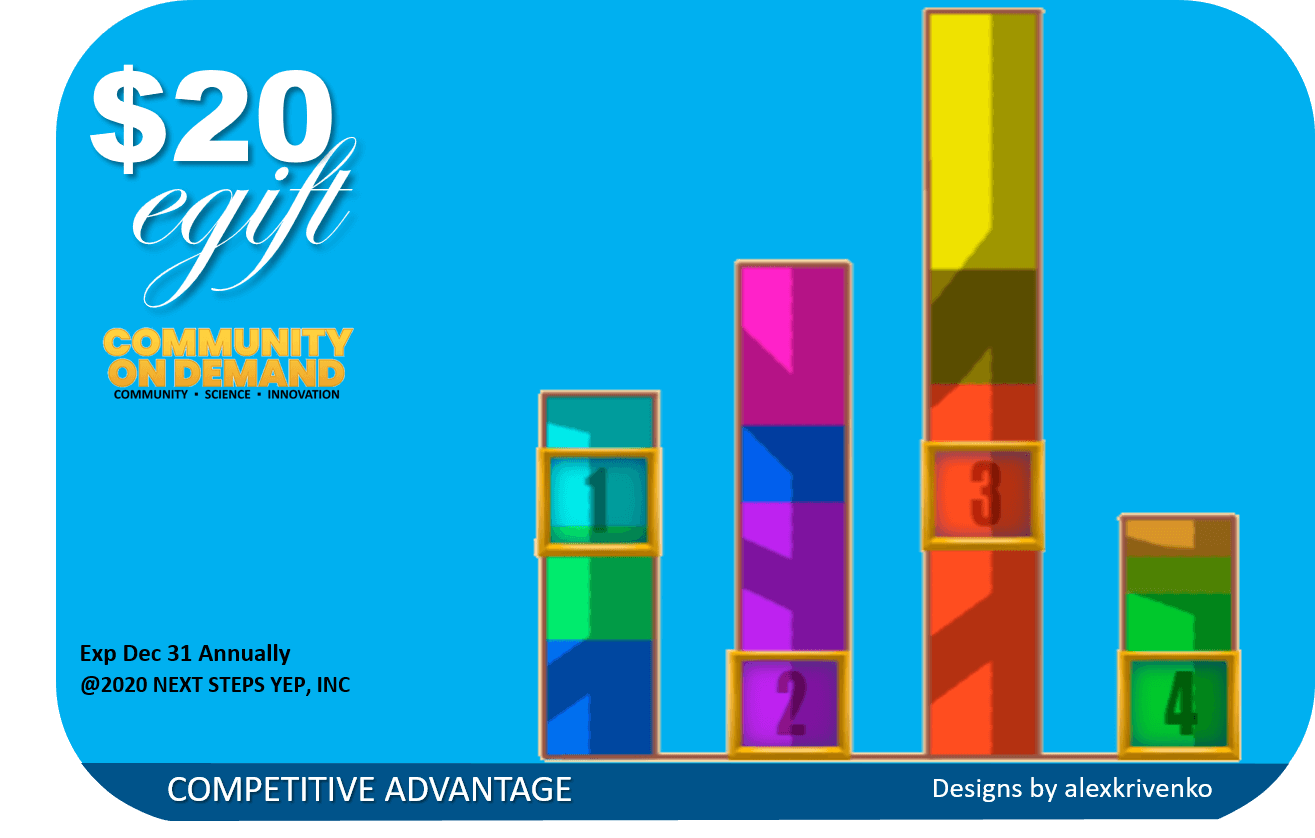 Sponsor $20.00 egift cards to help fund projects that provide learners with opportunities to create impact solutions and social ventures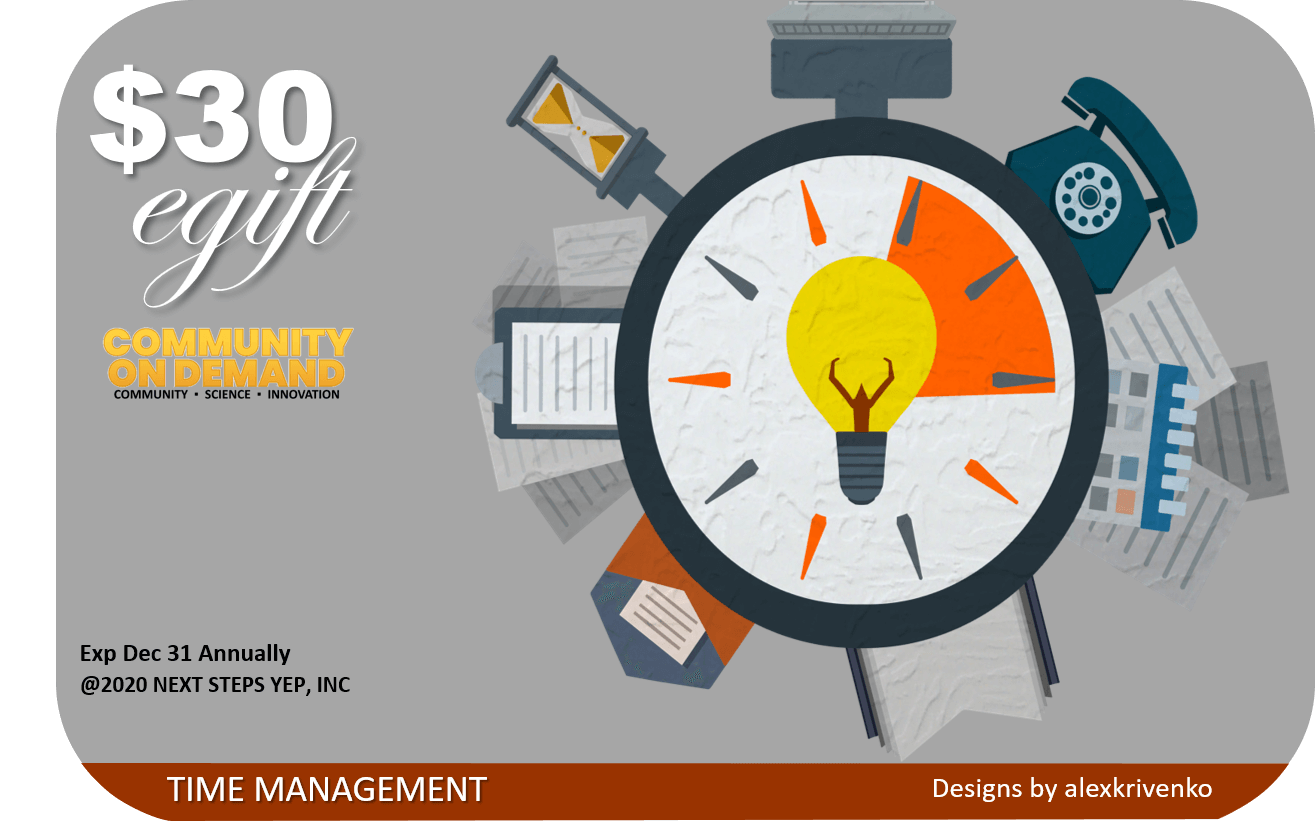 Sponsor $30.00 egift cards to help fund projects that provide learners with opportunities to develop their high-demand employability skills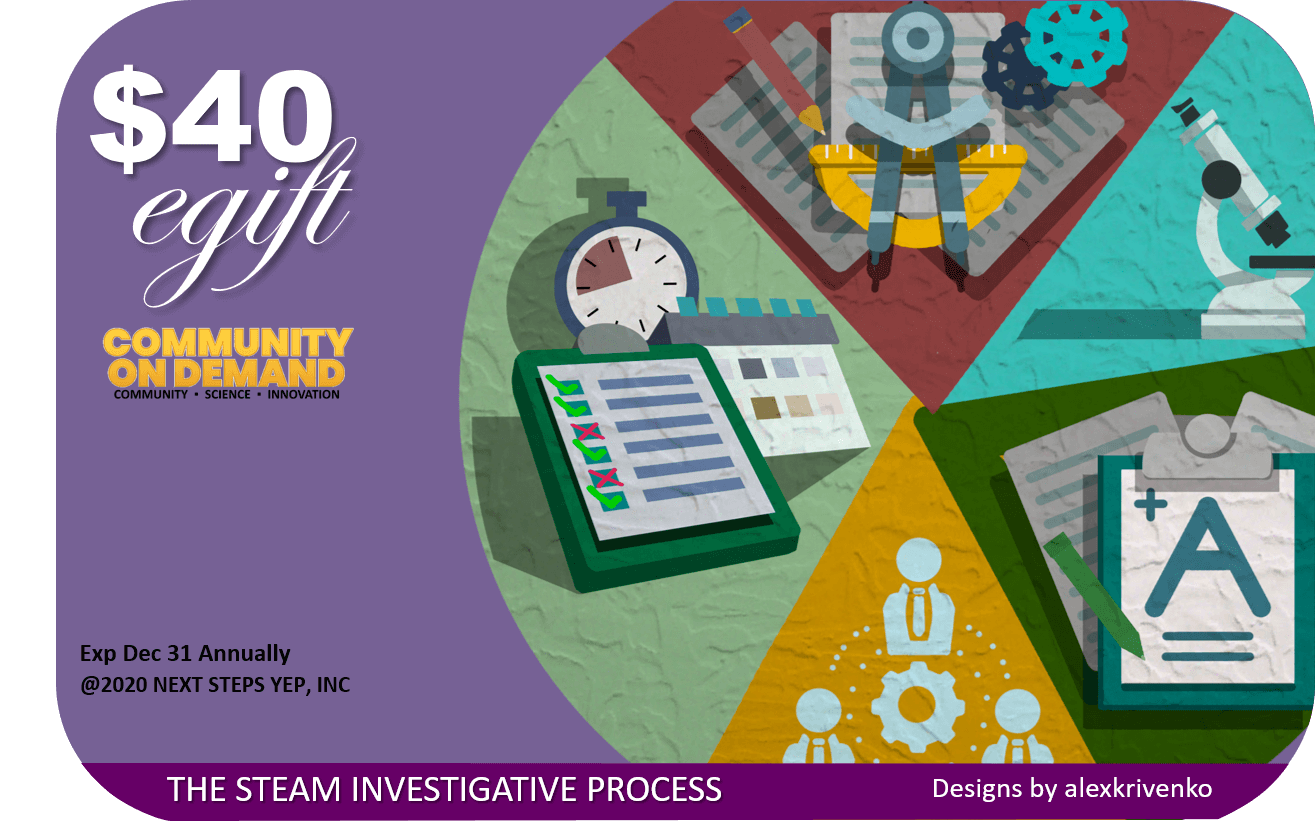 Sponsor $40.00 egift cards to help fund projects that provide learners with opportunities to participate in enhanced work-based learning experiences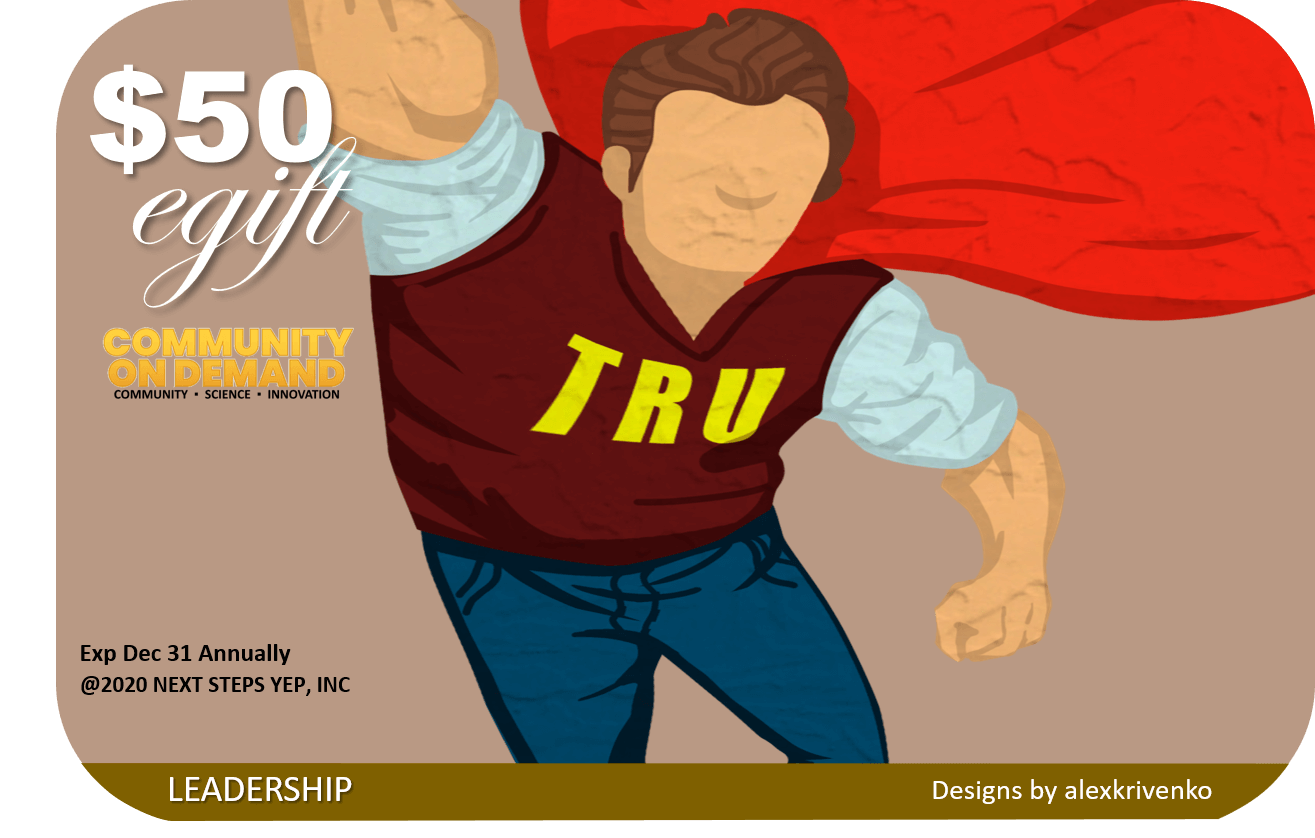 Sponsor $50.00 egift cards to help fund projects that provide learners with opportunities to develop 11 leadership and decision-making skills