NEXT Steps Approved As An Awarded Vendor for The San Antonio Independent School District (SAISD)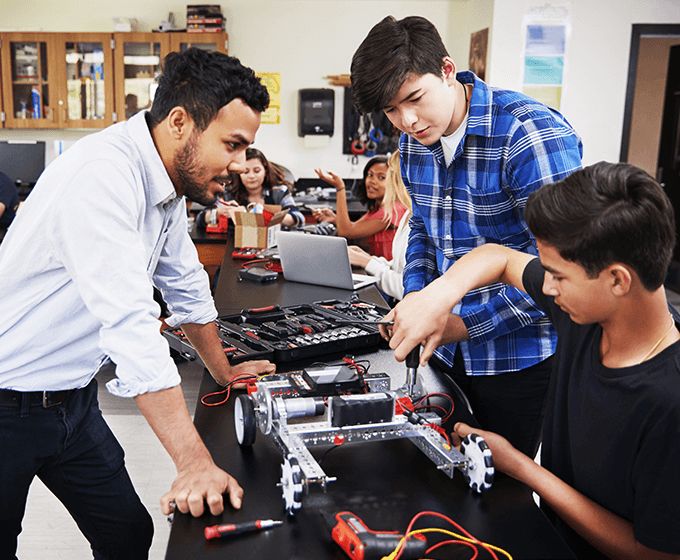 Pillar Topic
Education

Cluster Topics
Courses, License, Resource Requests

Hashtags (Recommended)
#saisd #sanantonio #satx #neisd #southsanisd #scobeeeducationcenter #sanantoniotx #missionplusscobee #nisd #sanantoniocollege
NEXT Steps Approved As An Awarded Vendor for The San Antonio Independent School District

On March 22, 2021 the SAISD Board of Trustees approved The NEXT Steps Youth Entrepreneur Program as an awarded vendor for the RFP 20-050 (VC) Professional Development and Professional Materials contract.
This was the first RFP that I had been awarded through Bonfire – the database that school districts use for bids. Shortly afterwards, I was awarded a second contract for IFB 21-018(AS) General Student Learning Materials & Software.
My goal was to finish getting the rest of my inventory and online coursework ready for the 2021 school year so that I could introduce Community On Demand to the educators and CTE District Directors throughout the SAISD area. Unfortunately, COVID created a rocky start to most school districts throughout the country thus preventing us from rolling out our marketing strategy.
Fortunately, things are starting to settle down and schools are finding their rhythms once more. The best thing about all of this, is that the need for finding creative ways to help educators integrate employability skills development into their lesson plans and curriculum has grown even more! Based on the goals of the SAISD, Community On Demand would be a welcome addition to their platform . . .
About SAISD
SAISD is as diverse and historically rich as the city whose name it shares. As San Antonio's founding school district, SAISD neighborhood schools have served the heart of the Alamo City for more than 100 years. Today, SAISD serves about 47,000 students across more than 90 schools in our culturally proud, urban community.
We offer a wide variety of programs, including dual-language, career exploration and college-preparation. Along with traditional school models, we also offer academies comprising non-traditional grade ranges such as PK-8.
True to our roots, SAISD continues to pave the way in San Antonio with the city's only public Montessori school, single-gender campuses, and K-12 International Baccalaureate framework. Additionally, the District has grown 5 P-TECH programs in just a few years.
Outside of the traditional classroom, the spirit of SAISD can be found in programs and activities from extensive athletics to fine arts – including a mariachi curriculum that was pioneered in our District before being modeled across the nation.
From forward-thinking academic and extracurricular programs at our neighborhood schools to a growing list of specialized schools, SAISD students can customize their own educational experience and find what truly drives them. Every student has a journey, and SAISD is supporting that path wherever it may lead for each of its students.
SAISD Highlights:




What We Are Offering
NEXT Steps will provide SAISD with staff training for employability skills development. Teachers will be trained to integrate Community On Demand into their existing lesson plans and curriculum to enhance delivery of instruction that strengthens their learners' high-demand employability skills.
Which method will they choose?
Our Online training courses are perfect for the teacher that likes to take on training at their own pace. The In-person training is geared towards teachers that need dedicated time set aside for immersive training.

SAISD Next Steps . . .
CTE Educators, Instructors and District Directors can get in touch so we can help with pricing and licensing.  Please note, our Community On Demand game-based learning materials can be purchased through your District or the Texas State Perkins Fund.
[tribe_featured_venue id="103293″ start_date="11-15-2021″]
Hosted by
Want To Do More?
Purchase one of our CoD+Nepris Corporate Marketing Packages