Do Better • Think Bigger • Share
Are You Ready To Play?
Play the Single Player version of Community On Demand!
Earn digital badges & Skillcoin Rewards when you identify your high-demand employability skills and submit digital proof of how you use them.
Requirements
Pay registration fee – $29.00 (includes Community On Demand game set)
Complete the "How To Play Community On Demand" online orientation
Unlock all levels of The Skills Self-Assessment Course
Earn digital badges, Skillcoin Rewards & leaderboard status!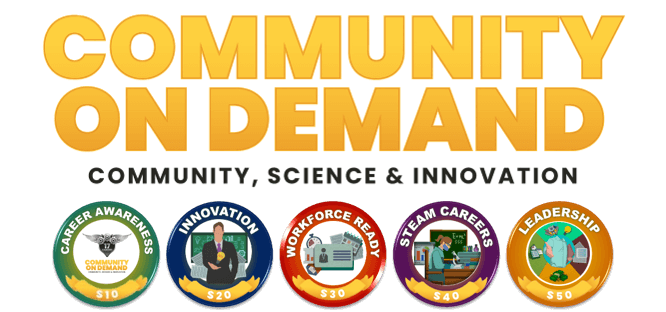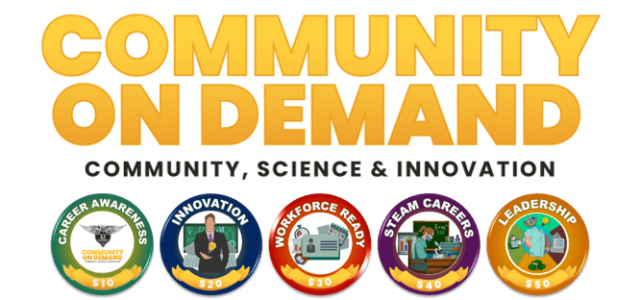 The Community Involvement Growth Strategy
Our Signature Work-Based Learning Model
Created by Dana Jewel Harris
JEM Team work-based learning activities and competitions are designed to strengthen their technical and soft skills in project management, business development, marketing and sales, customer service, financial literacy, event coordination and economic development.
Entrepreneurship
Job Shadowing
Mentorship
School-Based Enterprise
Service-Learning

What Is CIGS?
The Community Involvement Growth Strategy (​CIGS) Model is the organizational development planning system that teams use to create the following work-based learning experiences when they play Community On Demand:
The CIGS Model helps teams organize their resources as they provide real time application of their high-demand employability skills and solve real-world challenges that negatively affect their communities.  As teams develop, CIGS helps them promote and execute new business development and project management strategies, organize their people resource management operations, and plan future development of unique special events. Its built-in financial literacy component helps team design immediate and constant income streams, protect their creative properties, and provide separate tracking sources for their achievements.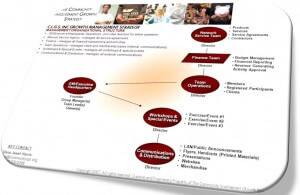 The CIGS Model was created by NEXT Steps Founder, Dana Jewel Harris.  She created it based on her experiences in new business development at Burrell Communications Group, A&R Administration at LaFace Records, and U.S. military transportation and logistics operations during Desert Storm/Desert Shield.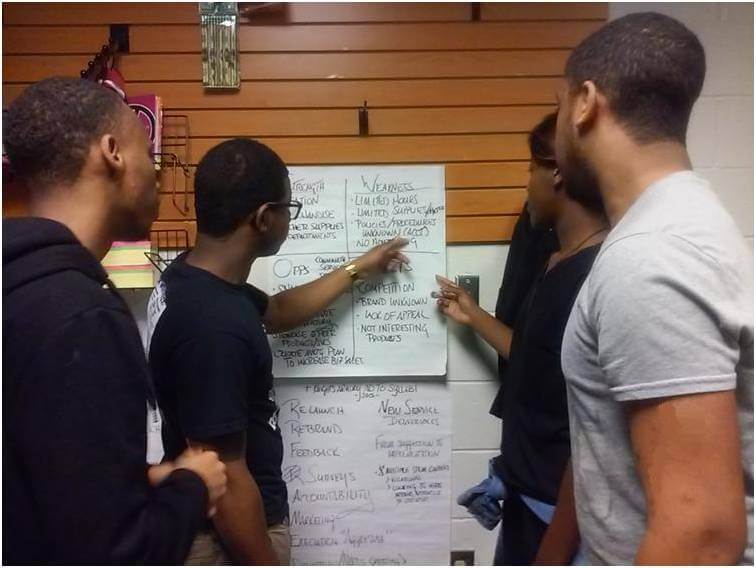 Entrepreneurship
THE EXPERIENCE
GET STARTED
Learn how to plan, implement, operate, and assume financial risks for your business in order to produce goods and deliver services.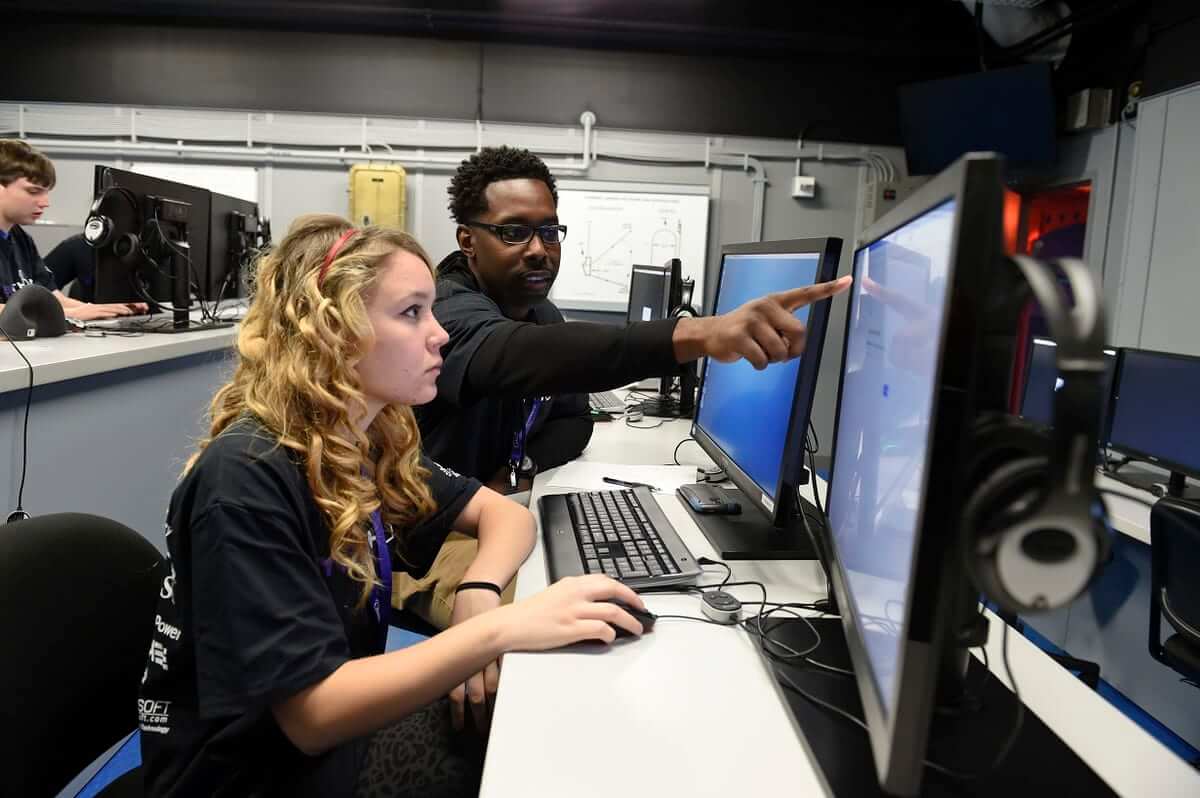 Job Shadowing
THE EXPERIENCE
GET STARTED
Learn more about the nature of the job and the work environment as well as the education and training required
to succeed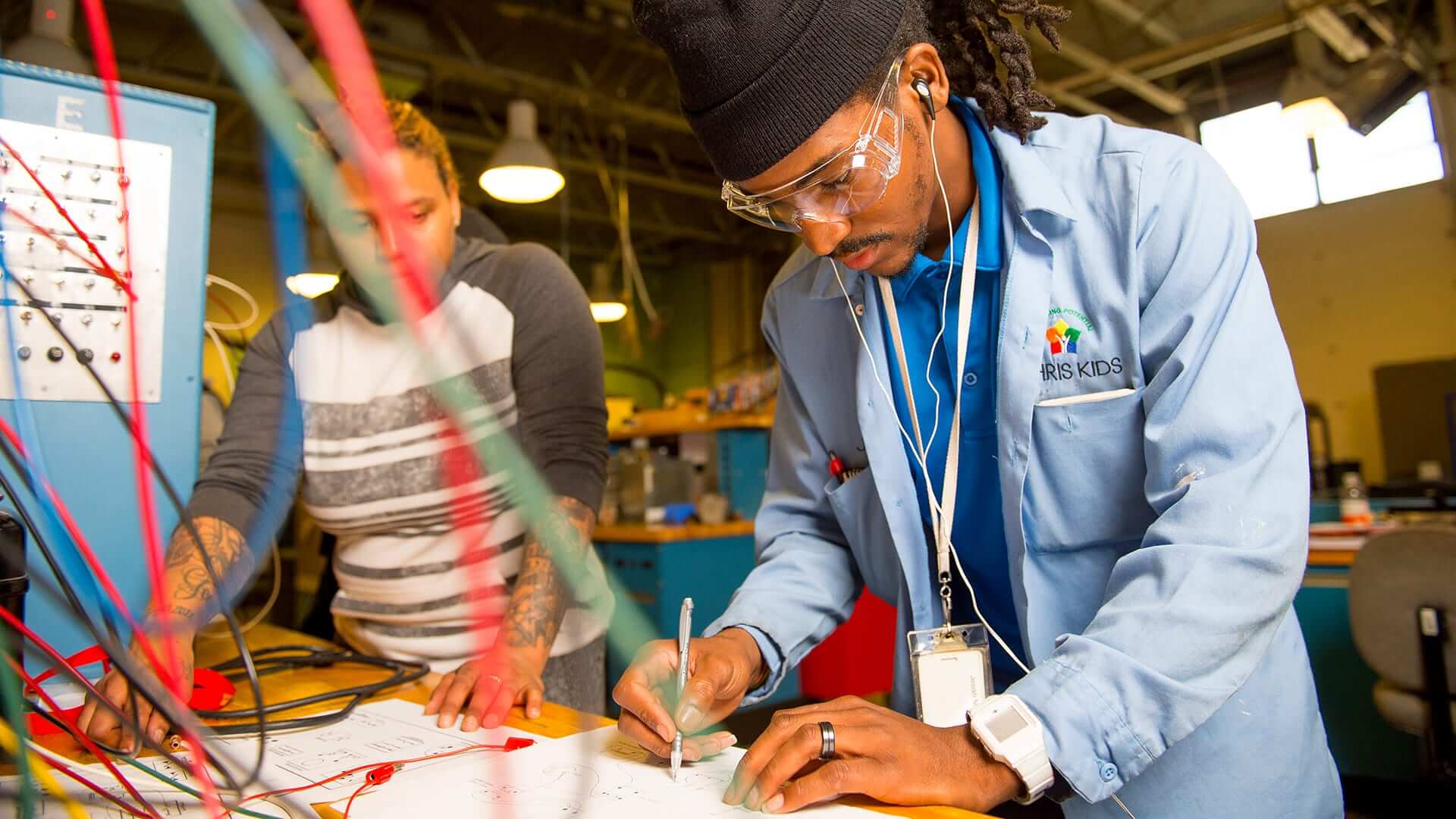 Mentorship
THE EXPERIENCE
GET STARTED
Becomes a source of guidance, motivation, wisdom, teaching, role modeling, and support in the occupational field or career cluster of a student's choice.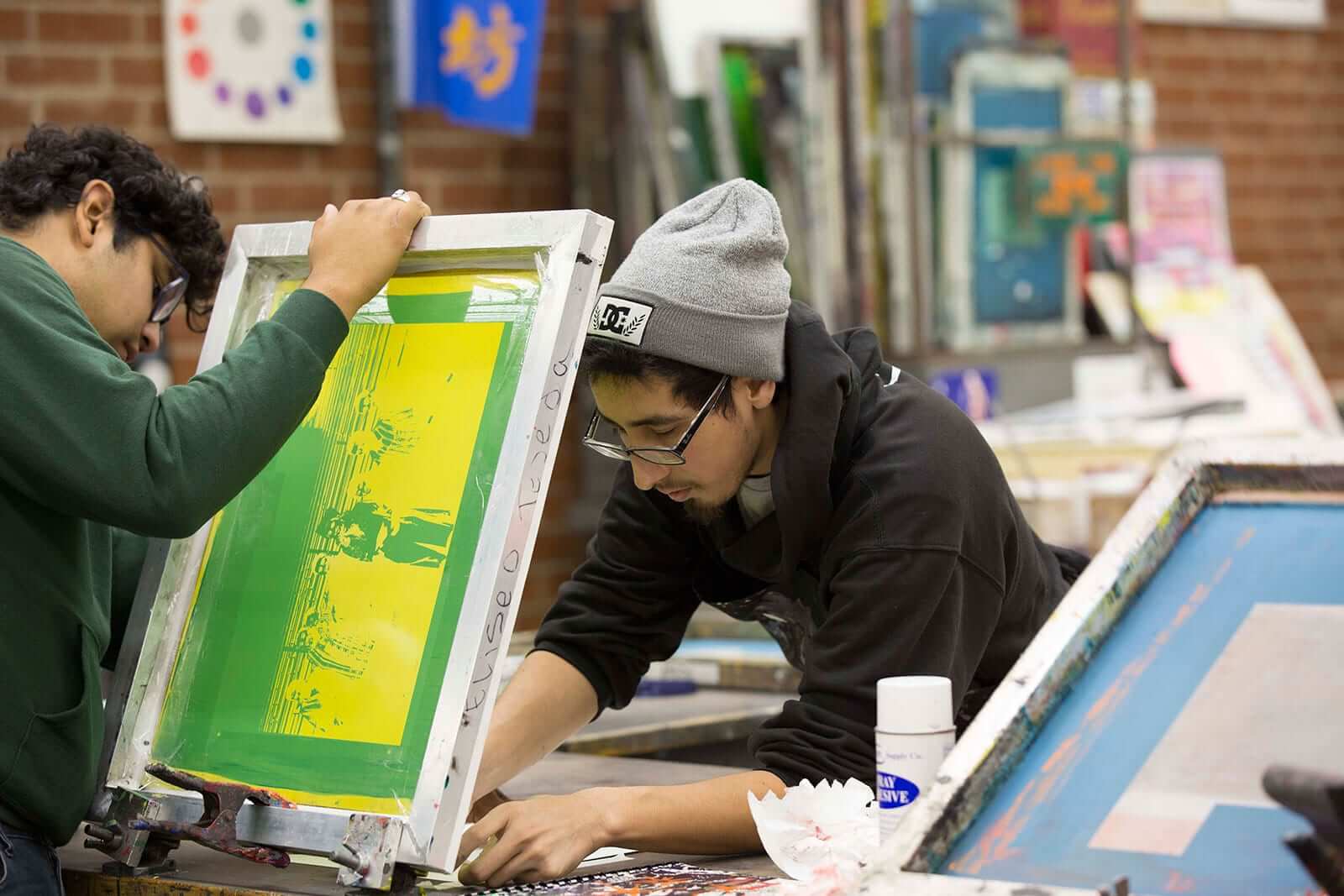 School-based
Enterprises
THE EXPERIENCE
GET STARTED
Create an ongoing, student-managed, entrepreneurial operation within the school setting to meet the needs of your school's target markets.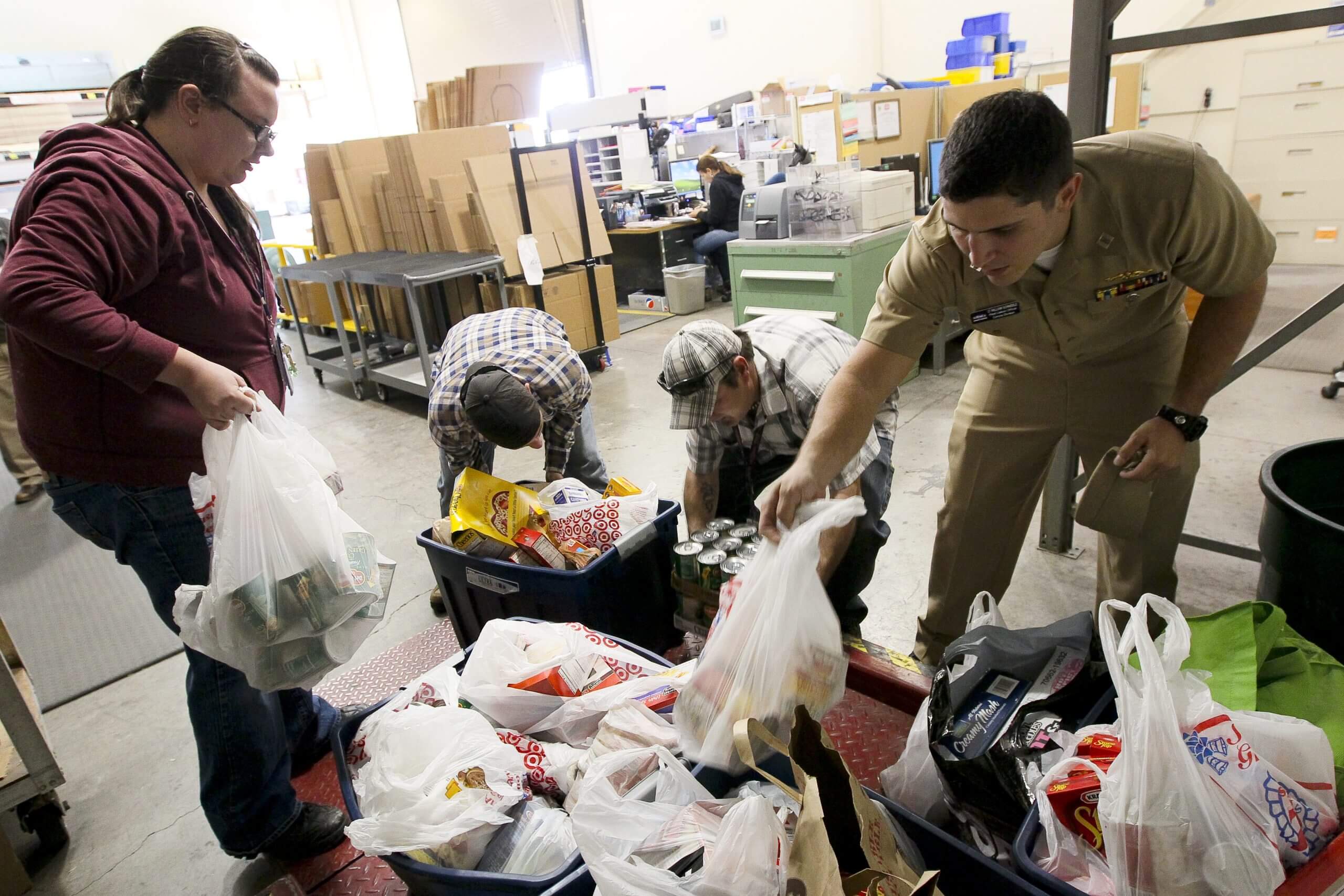 Service Learning
THE EXPERIENCE
GET STARED
Learn and apply academic, social, and personal skills to improve the community, continue individual growth, and develop a lifelong ethic of service.
CIGS Model Deliverables
Training & Development
The CIGS  Model helps teams create key leadership roles, attend growth development sessions with mentors, document, plan and execute special events, projects and promotions, update the organization of the status of current past and future business affairs and create networking opportunities. They will also learn how to set financial goals as well as learn the importance of collecting dues and membership fees.
People Management
Through successful events, people growth will place focus on the expansion of our policies & procedures. The development and implementation of an effective people management strategy will help each NEXT Steps, Inc. chapter ensure they have the right people, in the right places with the right skills, at the right time.
Special Events Management
Special events (including Lyrical) will be designed to implement the skills gained and encourage networking/sharing of information. Events will be in the forms of business forums, health fairs, trade shows, expositions, and of course music competitions, workshops and concerts. Special events will showcase and advertise NEXT Step members, vendors, sponsors, and volunteers that have been selected to present their cutting edge creations, products, services and ideas.
Business Forums
Business forums will host and display selected individuals works from our contests and related events. It will also play multiple roles as a networking vehicle, educational facility, and potential outlay for new business:
To give concrete factual information to members and associates to show possible profitability of past, present and future venture activities
To highlight industry trends and future trendsetters
To solicit for financial support
Press Conferences
To give interviews regarding status and future plans as well as expectations of future plans
To answer questions of the press and media
To take advantage of photo opportunities
Networking Opportunities
To promote special event concepts
To hold discussions with influential associates and potential clients regarding highlight of future business opportunities
To pursue problems, opportunities, significant areas of interest to better prepare for next level of business
To get better ideas of possible operational procedures and operating locations
System R3 Awards & Ceremonies
To recruit, recognize and reward existing, new and potential member candidates by showcasing winners of contests and special events promotions
To promote the special events concepts to target audiences
To share vision with coordinators and management successful procedures and "survival tips"
To have open discussions with members to help layout future plans and endeavors
To exchange information regarding style, technique and applications at skater showcases
Honorary Tributes
To provide concrete direction concerning topics of discussion and preparation for the next wave of future leaders.
To highlight those whose contributions are directly related to the target markets.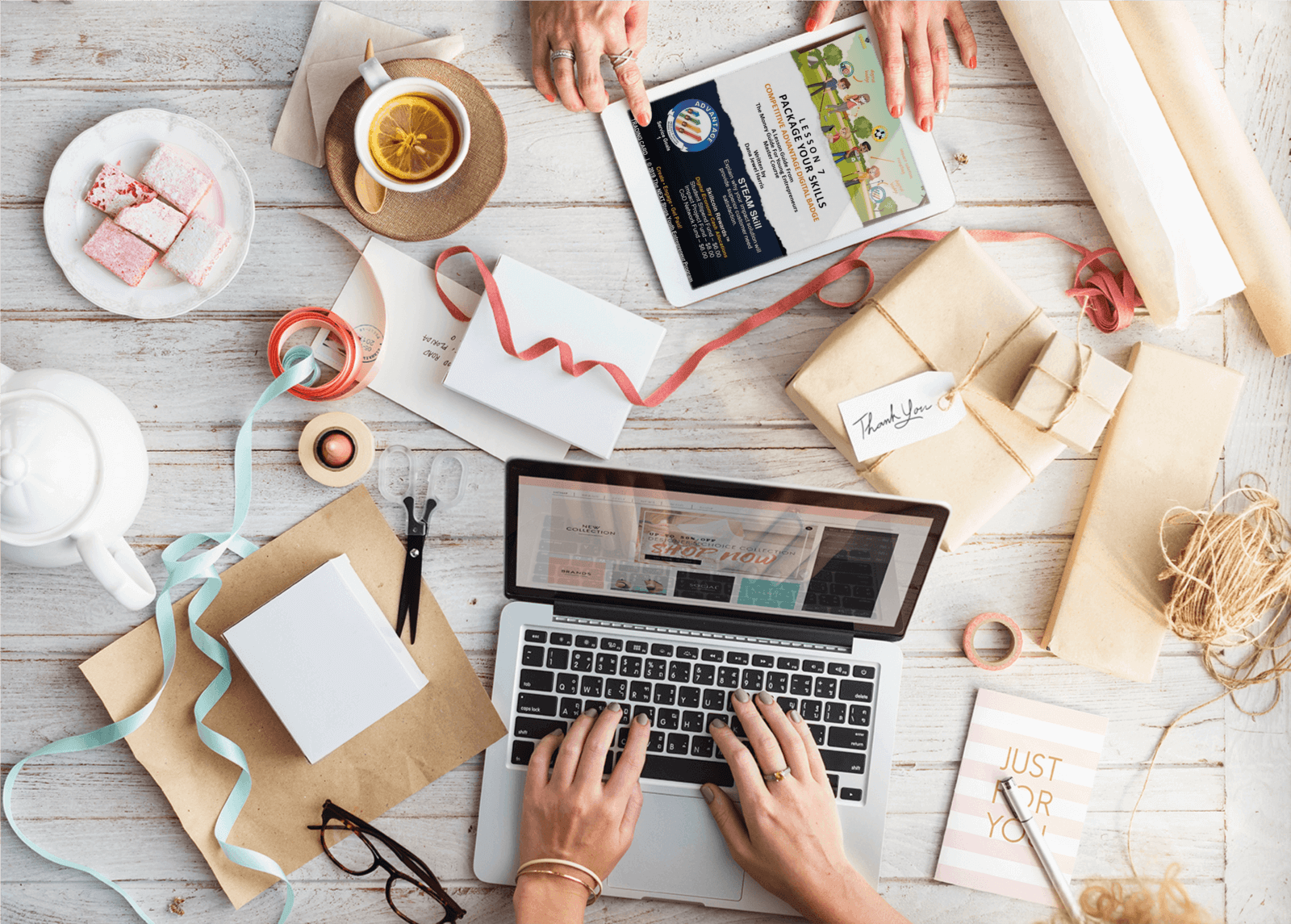 Request A FREE 1-Hr Consultation Today!
Let us help you create a custom Community Involvement Growth Strategy for your group or organization.
The NEXT Steps Youth Entrepreneur Program (501c3 nonprofit)
Is A Veteran-Led STEAM Entrepreneurship & Employability Skills Development Organization
for K-12 Youth, Young Adults, STEAM Educators & Lifelong Learners

Serving Families & Communities Since 2008