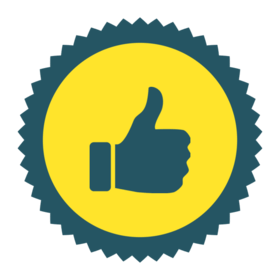 NEXT Steps Skills Badge
0
NEXT Steps Skills Badge
[cs_content][cs_section parallax="false" style="margin: 0px;padding: 0px;"][cs_row inner_container="true" marginless_columns="false" style="margin: 0px auto;padding: 0px;"][cs_column fade="false" fade_animation="in" fade_animation_offset="45px" fade_duration="750″ type="1/1″ style="padding: 0px;"][x_gap size="1px"][/cs_column][/cs_row][cs_row inner_container="true" marginless_columns="false" style="margin: 20px auto 0px;padding: 0px;"][cs_column fade="false" fade_animation="in" fade_animation_offset="45px" fade_duration="750″ type="1/2″ style="padding: 40px 0px 0PX;"][x_image type="none" src="http://nextstepsyep.org/wp-content/uploads/2015/11/badge-skills-v2.png" alt="" link="false" href="#" title="" target="" info="none" info_place="top" info_trigger="hover" info_content=""][x_counter num_start="0″ num_end="12″ num_speed="1500″ num_prefix="$" num_suffix=".00″ num_color="hsl(51, 80%, 40%)" text_above="EARN" text_below="SKILLCOIN REWARDS" text_color=""][/cs_column][cs_column fade="false" fade_animation="in" fade_animation_offset="45px" fade_duration="750″ type="1/2″ style="padding: 0px;"][x_custom_headline level="h2″ looks_like="h3″ accent="false" class="cs-ta-left"]Skills Digital Badge[/x_custom_headline][cs_text class="cs-ta-left"]SKILLCOIN REWARDS: $3.00
[x_icon type="arrow-circle-left"] Return To Digital Badge Gallery
[share title="Share this Page" facebook="true" twitter="true" google_plus="true" linkedin="true" pinterest="true" reddit="true" email="true"]
The NEXT Steps Skills Digital Badge  is awarded to students by businesses that register as Business Members of the NEXT Steps Partners In Education Program
[/cs_text][/cs_column][/cs_row][/cs_section][cs_section parallax="false" style="margin: 0px;padding: 0px 0px 0px 30px;"][cs_row inner_container="true" marginless_columns="true" style="margin: 0px auto 10px;padding: 0px;"][cs_column fade="false" fade_animation="in" fade_animation_offset="45px" fade_duration="750″ type="1/5″ style="padding: 0px;"] [/cs_column][cs_column fade="false" fade_animation="in" fade_animation_offset="45px" fade_duration="750″ type="1/5″ style="padding: 0px 15px 0px 0px;"][cs_text]
[/cs_text][/cs_column][cs_column fade="false" fade_animation="in" fade_animation_offset="45px" fade_duration="750″ type="3/5″ style="padding: 0px;"][cs_text]
A Strategic Partnership With Georgia Tech University
[/cs_text][/cs_column][/cs_row][/cs_section][cs_section parallax="false" style="margin: 0px;padding: 45px 0px 0px;"][cs_row inner_container="false" marginless_columns="false" style="margin: 0px auto;padding: 0px;"][cs_column fade="false" fade_animation="in" fade_animation_offset="45px" fade_duration="750″ type="1/1″ style="padding: 0px;"][x_image type="none" src="http://nextstepsyep.org/wp-content/uploads/2017/01/OR-CSI-Tip-Submit-Proof-01.28.2017.png" alt="" link="false" href="#" title="" target="" info="none" info_place="top" info_trigger="hover" info_content=""][cs_text]SUBMISSION INSTRUCTIONS
In the space below, provide:
Your name, age, grade, and the name of your school or community group
The name of your JEM Team and the role you play on it
The name of your College Town Service-Learning Project and a brief description of the affected area.
A description of your mission (service goal) and how you used the STEM++ skills of this digital badge to achieve it.
Links and/or attachments to documents, videos, photos, audio clips, blog posts, news articles, social media content, etc. that show you implementing action items to complete your mission.
[/cs_text][/cs_column][/cs_row][/cs_section][/cs_content]