Budget Task Digital Badge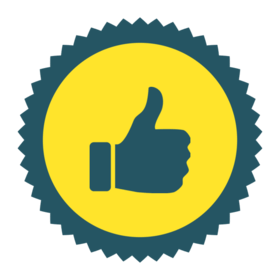 Budget Task Digital Badge
0
Budget Task Digital Badge
Budget Task Badge
Proof of Work Online Submission Form 
To earn this digital badge, use the form below to submit proof demonstrating how you applied these STEM++ skills.
Created and/or assessed a spending plan for your Operation Restoration service-learning project and make changes as needed
Described the consequences of over spending
Described when, why, and to who you asked for help with creating and managing your budget
Identified two types of financial difficulties you experienced (e.g. cash shortfall, securing sponsorship, allocating spending, purchasing resources)
Identified the short and long-term consequences associated with your financial difficulties
Identified the community resources within your College Town that assist people with financial problems
Operation Restoration Service Goals:
Business & Administration. Understood, interpreted, and used accounting principles to make financial decisions, develop effective money management strategies, and understand the role and functions of financial institutions.
SUBMISSION INSTRUCTIONS:
To earn your digital badges & Skillcoin Rewards™, use this submission form to provide the following information:
Your first, middle initial, last name and age.
The name of your school, community group, grade, course and instructor, group leader, mentor and/or sponsor.
The name of your JEM Team and the role you play on it (if applicable).
The name and address of your College Town project site.
The name of your Operation Restoration service-learning project and a brief description of how your service goal(s) will positively impact your College Town project site.
A detailed description of how you used your STEM++ skills to achieve your service goal(s).
You must be logged in to post a submission.
Don't forget
to submit links and/or attachments to documents, videos, photos, audio clips, blog posts, news articles, social media content, etc. that show you implementing action items for your service project.