Job Market Task Digital Badge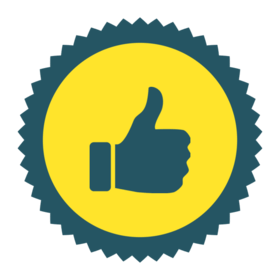 Job Market Task Digital Badge
0
Job Market Task Digital Badge
Job Market Task Badge
Proof of Work Online Submission Form 
To earn this digital badge, use the form below to submit proof demonstrating how you applied these STEM++ skills.
Defined terms commonly used on job applications specific to your STEM++ career pathway
Explained the importance of good references and secure one from our Partners In Education Network
Interpreted application questions and provided appropriate, thoughtful and fact-based responses
Completed 2-3 job applications using your STEM++ Resume and financial portfolio
Located and/or secured your social security card
Located and/or secured a valid state or government issued ID
Located and/or secured a copy of your birth certificate (or know where the notarized original is)
Completed an I-9 form
Completed the online application for a work permit (if under the age 16)
Operation Restoration Service Goals:
Agriculture. Identified the major areas of agricultural mechanics technology within your College Town community which may include small engine maintenance and repair, metal fabrication, wood working, electrical wiring, and maintenance of agricultural machinery, equipment, and tractors.
SUBMISSION INSTRUCTIONS:
To earn your digital badges & Skillcoin Rewards™, use this submission form to provide the following information:
Your first, middle initial, last name and age.
The name of your school, community group, grade, course and instructor, group leader, mentor and/or sponsor.
The name of your JEM Team and the role you play on it (if applicable).
The name and address of your College Town project site.
The name of your Operation Restoration service-learning project and a brief description of how your service goal(s) will positively impact your College Town project site.
A detailed description of how you used your STEM++ skills to achieve your service goal(s).
You must be logged in to post a submission.
Don't forget
to submit links and/or attachments to documents, videos, photos, audio clips, blog posts, news articles, social media content, etc. that show you implementing action items for your service project.