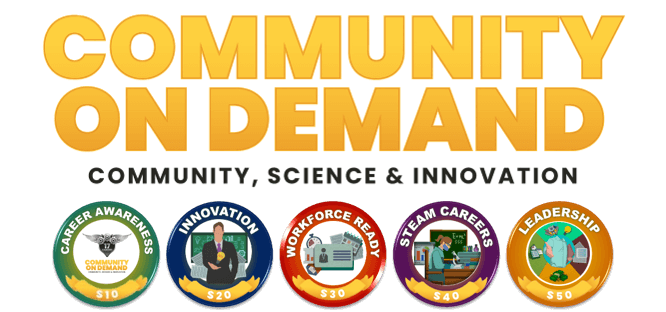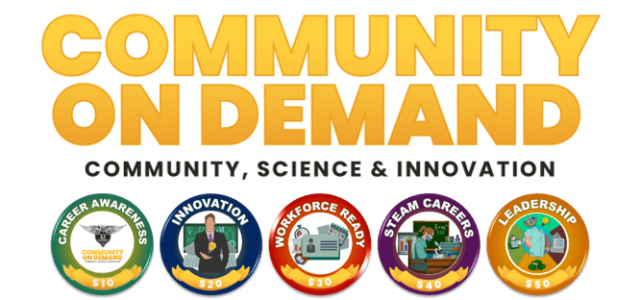 Level 2: Team-Building
Game Play Strategy
Teach learners how their leadership, team-building and problem-solving skills can be used to create community involvement growth strategies and impact solutions.
Objective
Use our STEAM Investigative Process, signature Community Involvement Growth Strategy (CIGS) Model, and Community On Demand game set to teach learners how to explore the people resources around them and to create unlimited career-building opportunities for themselves and others within their community.
Game Rules
TIP: For a more accurate assessment, focus on a project that you recently completed, are currently working on, or will work on in the near future, then begin game play.
Have learners read the Introduction to the STEAM Investigative Process as well as Lessons 1-3 of The Money Guide for Young Entrepreneurs Activity Workbook
Use the JEM Team Agenda, corresponding worksheets from the Money Guide Activity Worksheet Toolkit and the Community Involvement Growth Strategy Model to help learners complete each lesson and form the six leadership teams.
Starting with the Community On Demand skill card that is assigned to each lesson, have learners use their Community On Demand card deck to build a custom set of skill cards (also called a digital badge collection) to represent the skills their team will need to complete that lesson.

Game Play:

Use the Community On Demand Skills Assessment Game Board to help students visually map out their strategies and assess which skills they have and need to complete each lesson.
Transfer the results of their skills assessment from the game board to a Community On Demand skills assessment worksheet (multi-player) then have learners total up their team's skill counts, potential values and contribution values.
Add the completed skills assessment worksheet to your student's binder so they can track and measure their team's growth and achievements.
Be sure to have learners write their strategies and notes in the doodle space on the back of their assessment worksheet so they can communicate their thoughts and innovative ideas to stakeholders or add them to professional documents at a later time.
Teams with the highest contribution values win the game!
Extended Game Play
Have learners use our STEAM Education eGift card gallery to promote their projects, skills and achievements throughout their personal social media networks.
Have learners create achievement statements by using the NSPIE LRNG Logic Model then document and communicate the results of their skills assessments. (See instructions below)
Have learners register their Junior Executive Management Team with in the Gamers & Mixers Esports Competition League
Have learners login to upload their results to their Community On Demand digital portfolio so their achievements can be promoted throughout the Community On Demand Digital Media Network.
Ask members of your local NEXT Steps Partners In Education Network to issue/sponsor digital badges and micro-credentials that verify each learner's proof of work, growth and achievements
Repeat this process until project completion, until learners convert all of their skill card's potential values into contribution values, or to advance learners to the next level of game play.
Growth Measurement
Use a combination of skill cards, skill counts, STEAM Education egift cards, digital badges to assess skill growth and reward student achievement as learners use their skills, knowledge and creativity to increase their contribution values and solve real world problems.
Example:  Lesson 1. Explore You Community Digital Badge Collection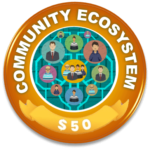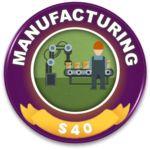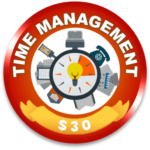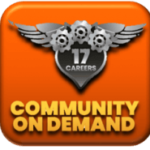 Based on the results of this assessment, this learner has determined they will need to use the following skills and resources to complete Lesson 1. Explore Your Community:
Community Ecosystem (pre-assigned skill for this lesson)
Manufacturing which represents the leading industry in their community
Research & Development which represents the activity they need to do
Time Management because their instructor only gave them 30 minutes to complete this lesson
Shifting Demographics Condition Card (orange logo) because it represents the current socio-economic condition their community is suffering from
How To Use Results 
Use the Community On Demand Achievement Statement Formula to create achievement statements based on your skills assessment results.
Community On Demand Achievement Statement Formula
Project Title & Goal + NSPIEs + CoD Level 1 Activity = Student Achievements, Skills Assessment Results  & Project Impact


Example:  Skills Assessment Game Board Results, Week 4 of Project XYZ
Based on the results of this assessment, this learner has identified:
(2) Career Awareness & Exploration Skills they have applied during this project
(3) Innovation & Entrepreneurship Skills they have applied during this project
(1) Workforce Readiness Skills they have applied during this project
(2) Skill Career Cluster they have explored during this project
(4) Leadership, Team-building & Problem Solving Skills they have applied during this project
My Achievement Statement 
"During Week 4 of Project XYZ, I interviewed two STEAM professionals at the local Amazon Distribution Center that specialized in logistics during a Zoom conference call. I did not know that dressing professionally is tied to the salary I want to earn at many companies that operate within the transportation industry.  They also taught me that success in any business comes from fully understanding how to sustain its operations."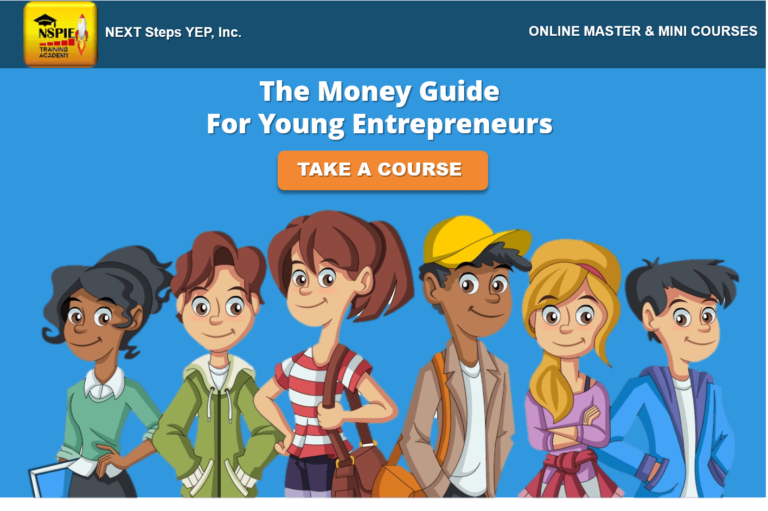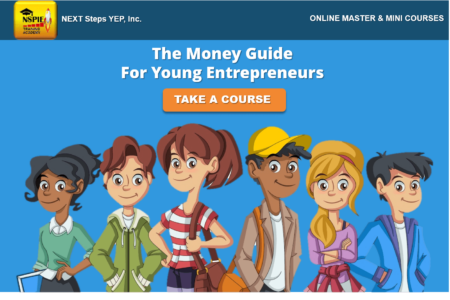 Award learners that complete our online Money Guide for Young Entrepreneurs courses with the micro-credential (certification) that represents mastery of each lesson's main employability skill.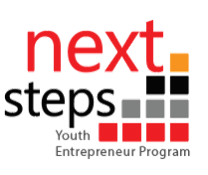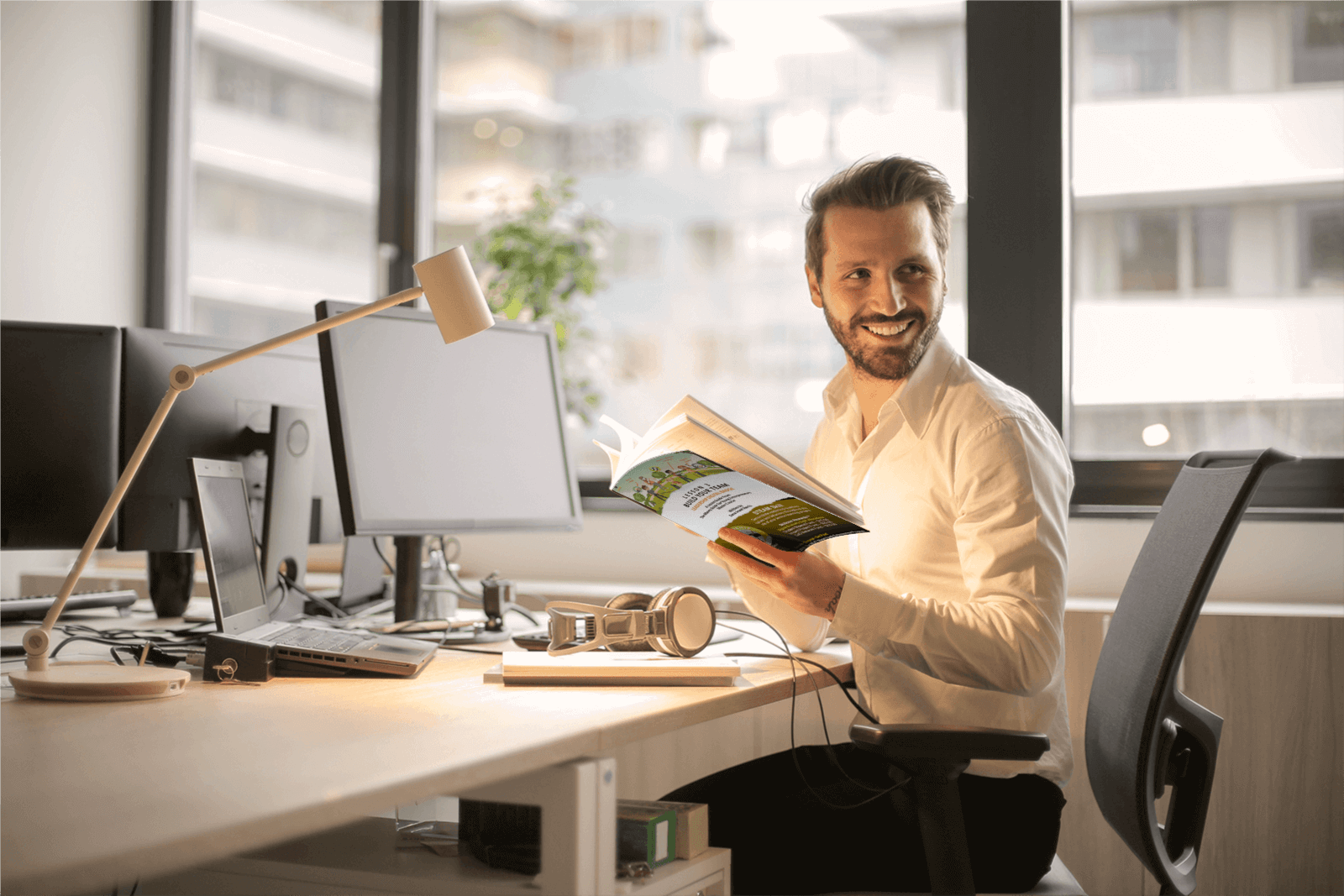 WANT TO START YOUR OWN JEM TEAM?
Sign up to participate in our next Train-The-Trainer Workshop
YES! I want to learn how to integrate Community On Demand into my leadership training, STEAM skills development and workforce readiness program(s). Please save me a seat!