Do Better • Think Bigger • Share
Community On Demand Card Game 

Learn Mrs. Hinchberger's Top 10 Secrets on how she successfully integrated Community On Demand into her 6-8th grade CTE courses!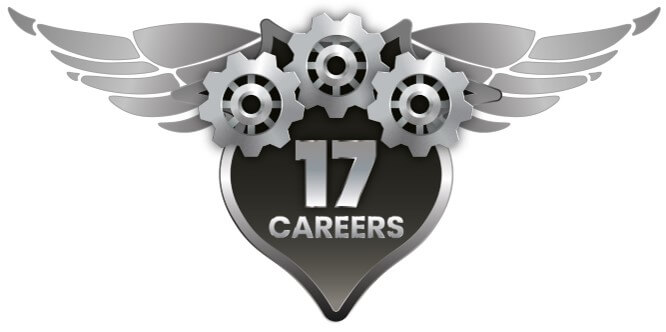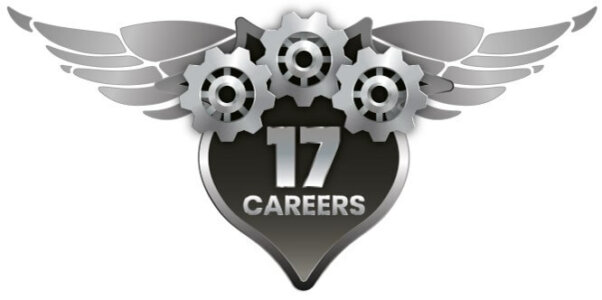 The Fun Card Game Curriculum for
Employability Skills Development
Great for Learners of All Ages
Helps Educators Meet Course Standard #1 For All CTE Curriculum
Demonstrate employability skills required by business and industry.
1.1 Communicate effectively through writing, speaking, listening, reading, and interpersonal abilities.

1.2 Demonstrate creativity by asking challenging questions and applying innovative procedures and methods.

1.3 Exhibit critical thinking and problem solving skills to locate, analyze and apply information in career planning and employment situations.

1.4 Model work readiness traits required for success in the workplace including integrity, honesty, accountability, punctuality, time management, and respect for diversity.

1.5 Apply the appropriate skill sets to be productive in a changing, technological, diverse workplace to be able to work independently and apply team work skills.

1.6 Present a professional image through appearance, behavior and language.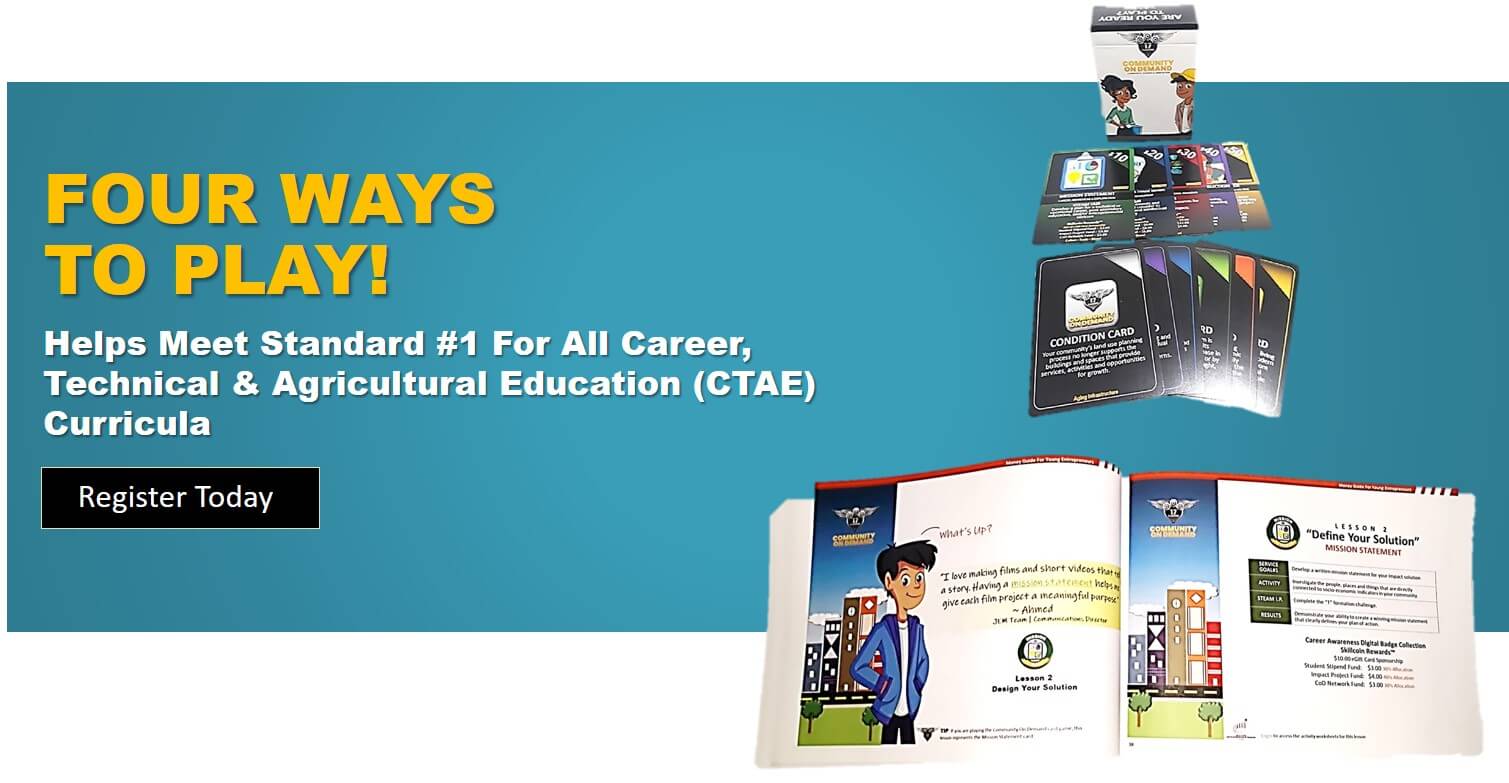 Easily Integrates Into Any Career Development Program
In-Person & Online Training Available
Includes 63 skill cards, 6 socio-economic condition cards and three cards that explain game rules for single & multi-player
Includes a set of three worksheets to help learners track the skills they have, use and need during a project
An 18×24″ dry-erase skills assessment mat to help learners visualize how they use their skills and resources to develop solutions and solve problems
The official textbook of Community On Demand which helps learners use their skills to develop impact solutions and work-based learning experiences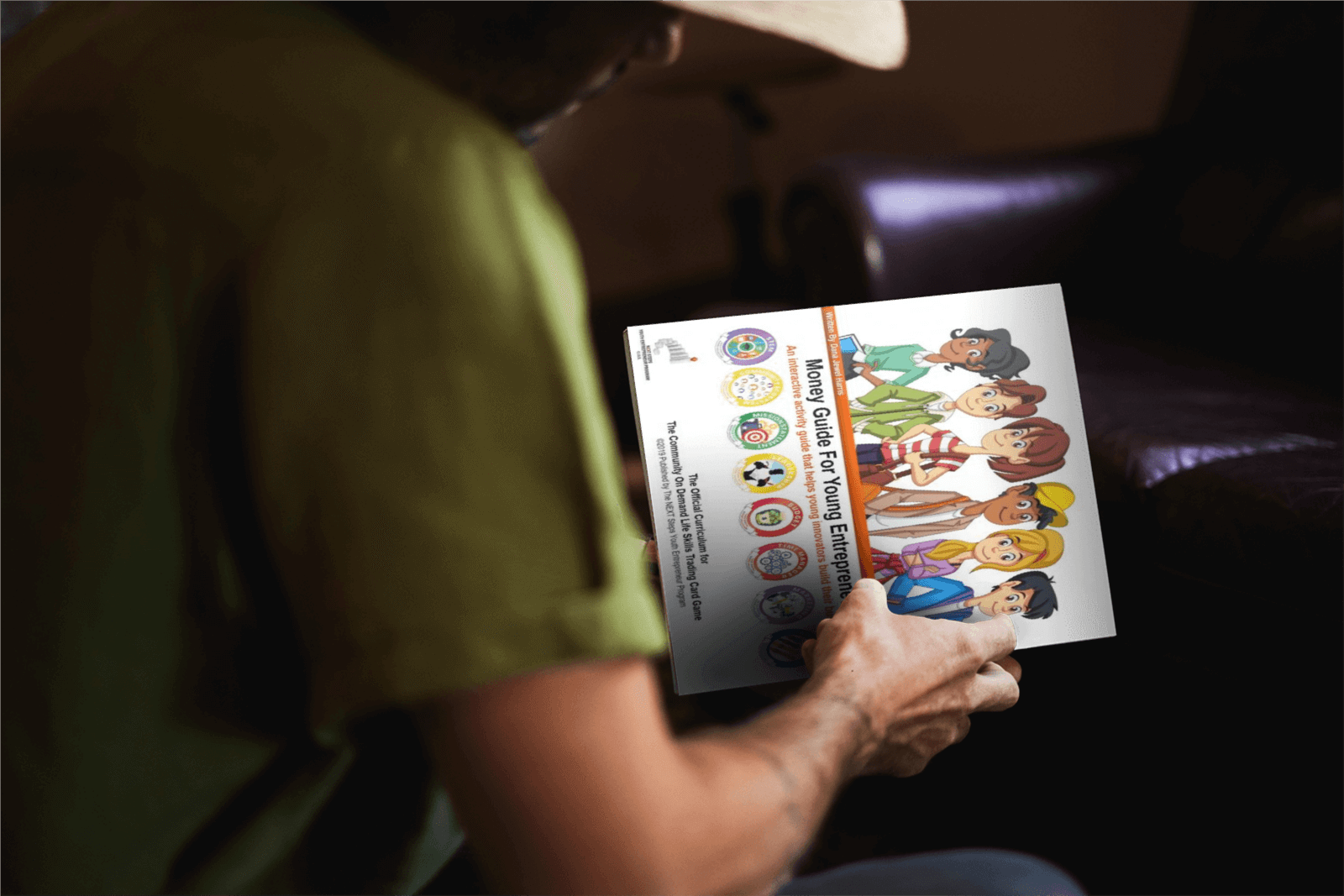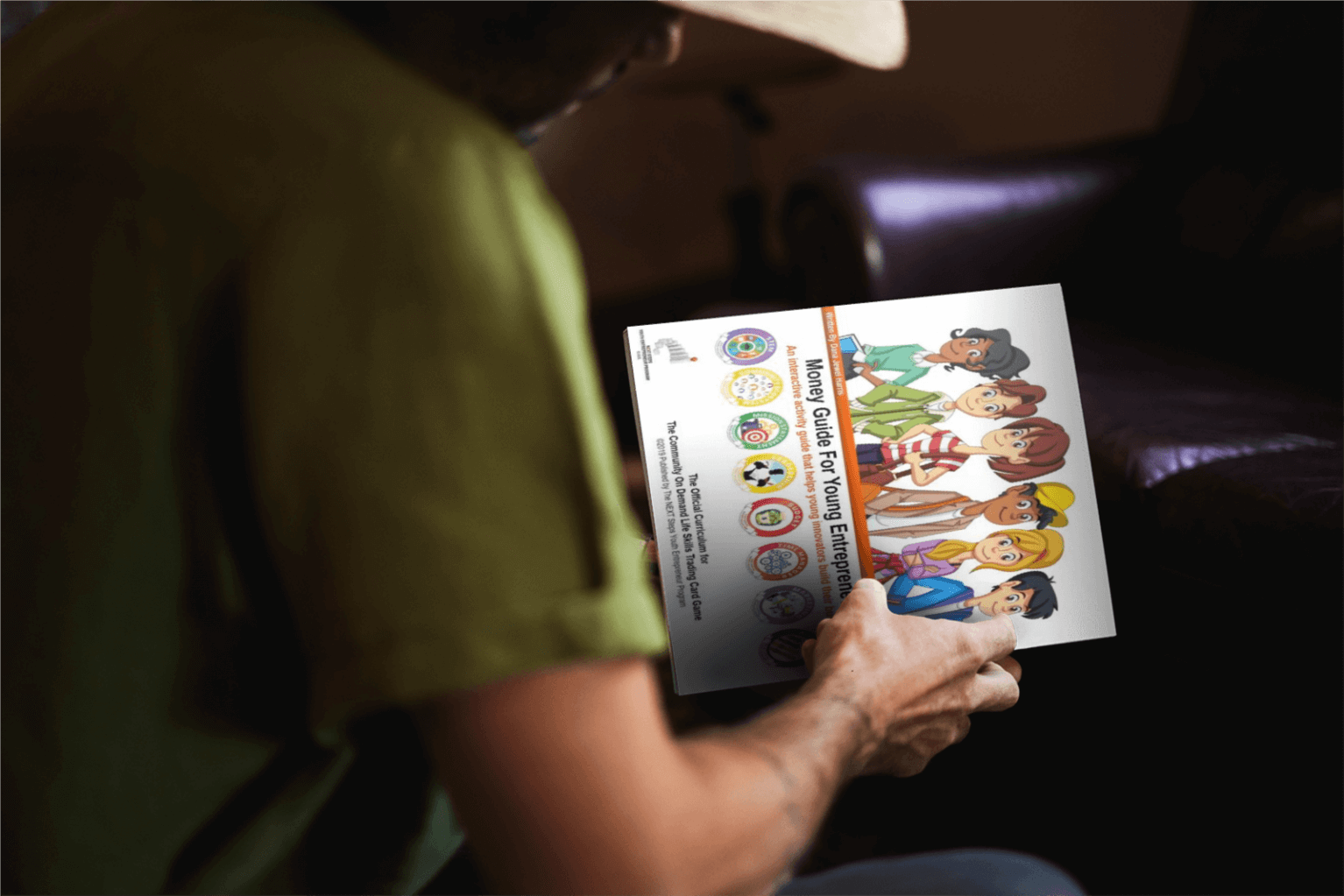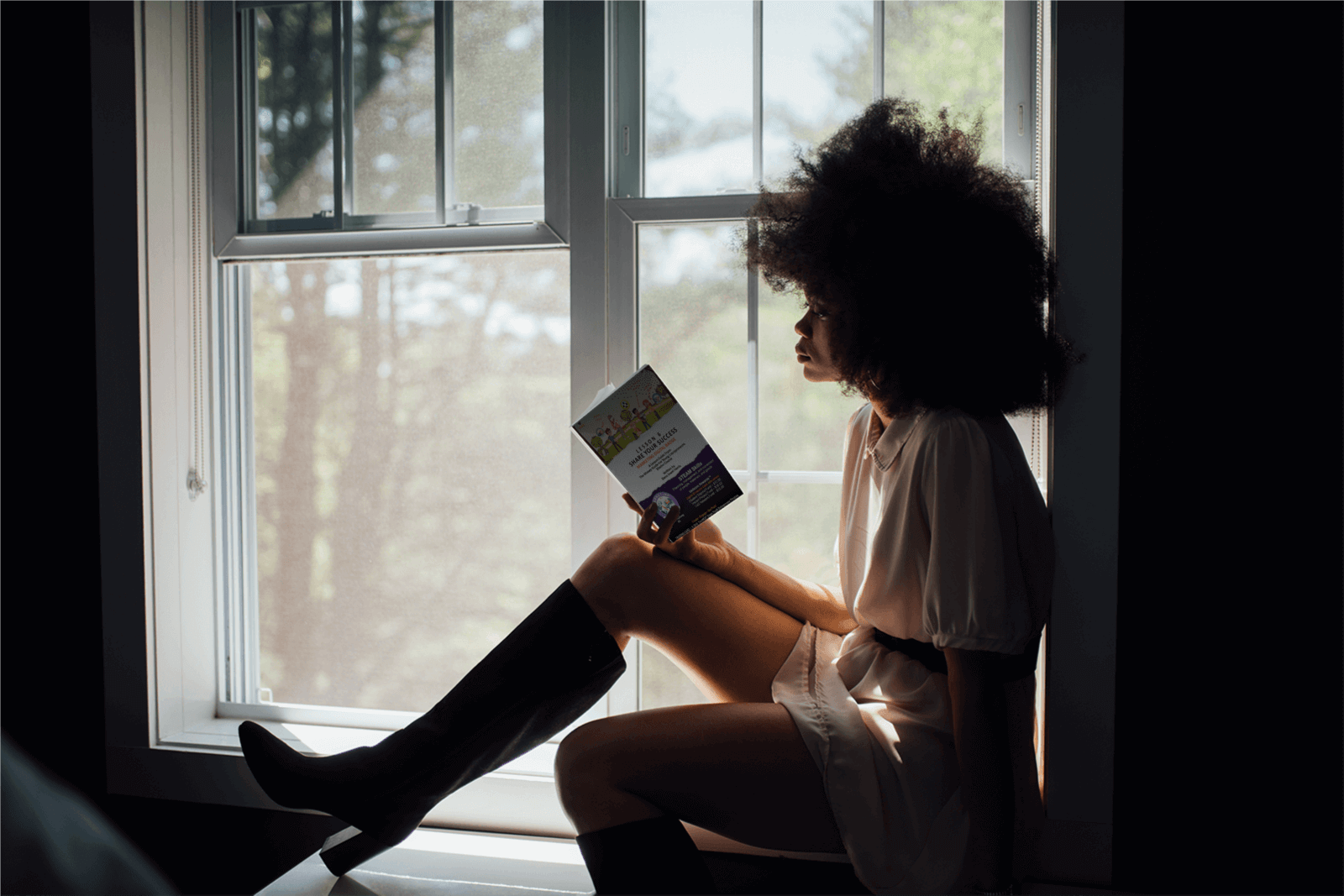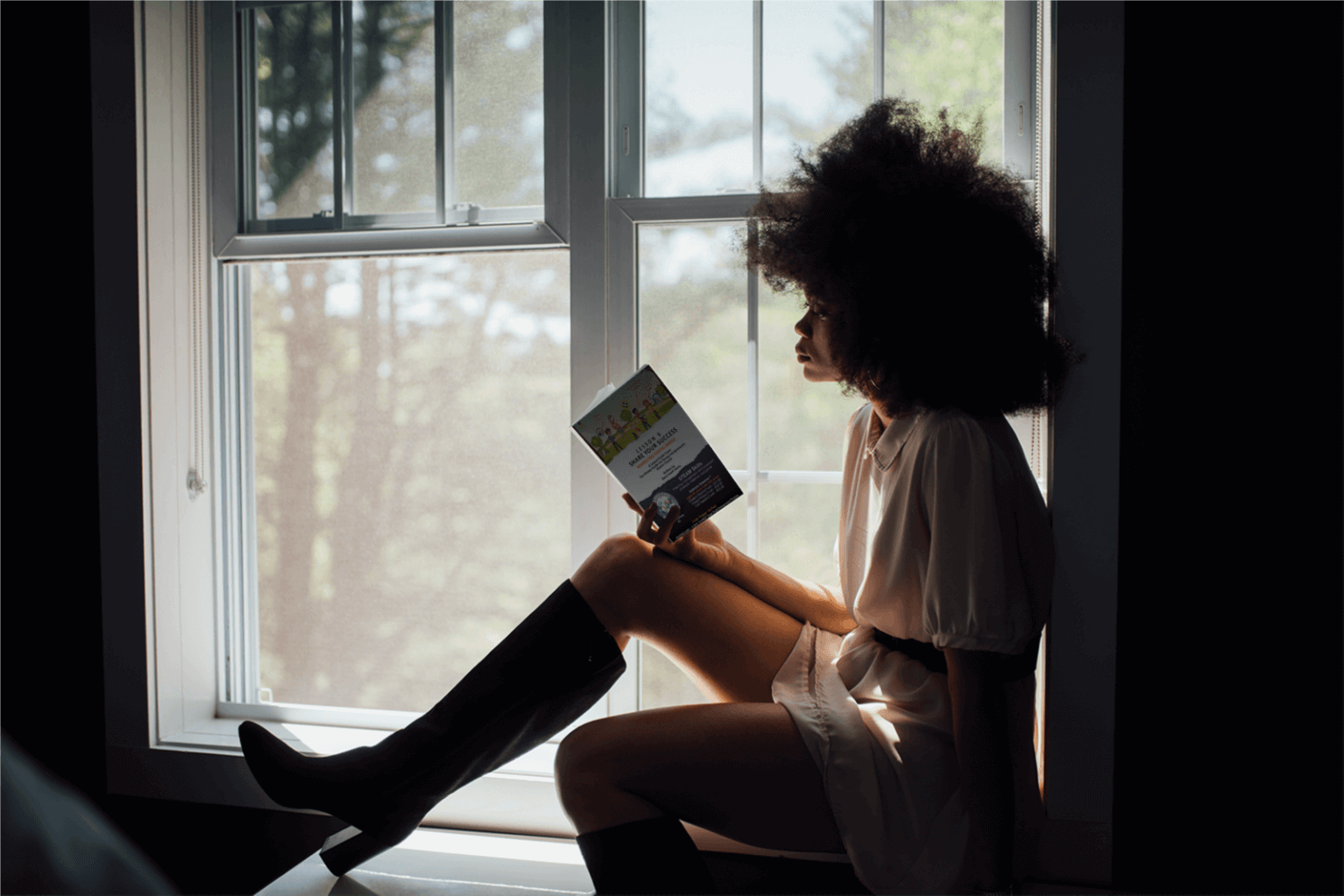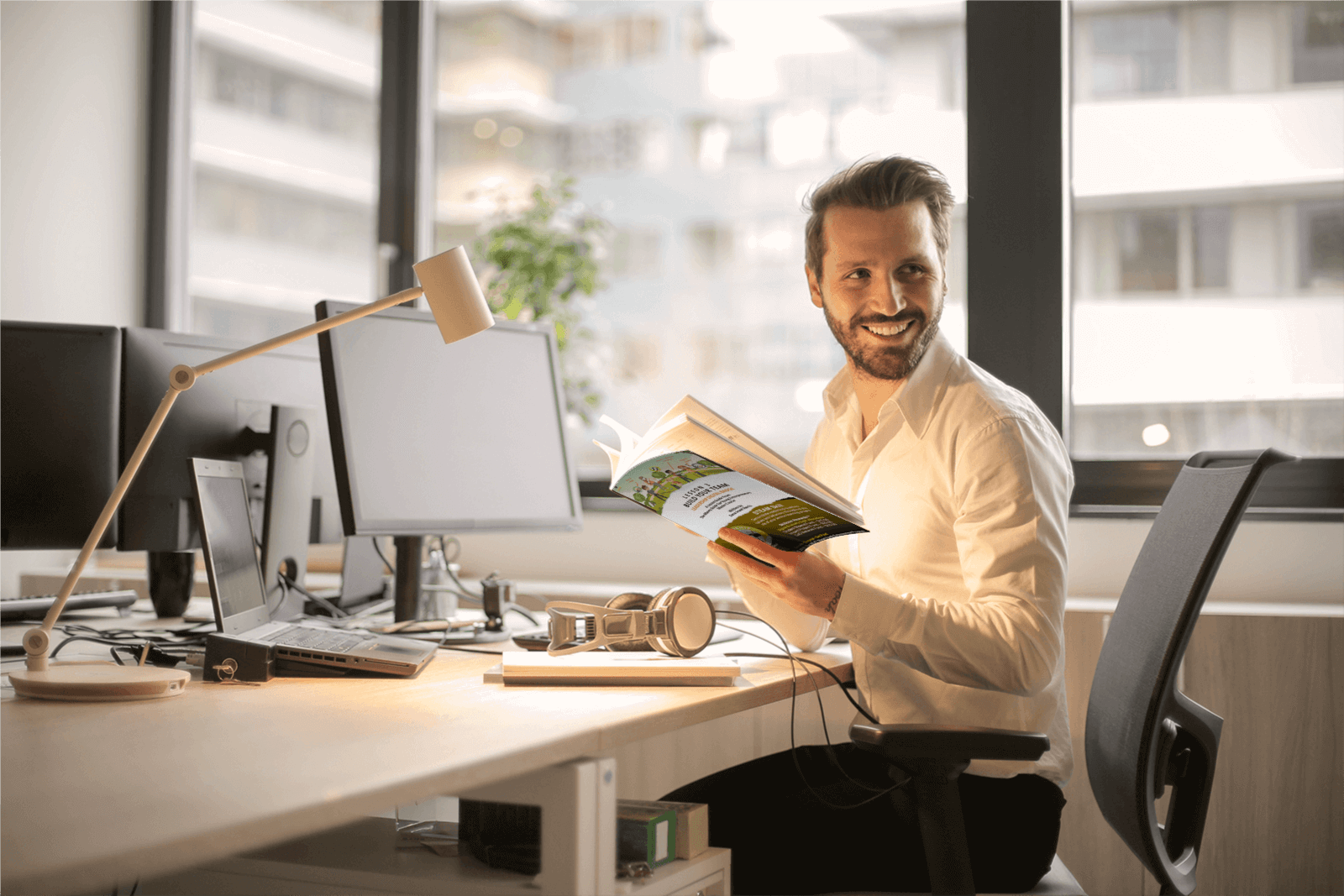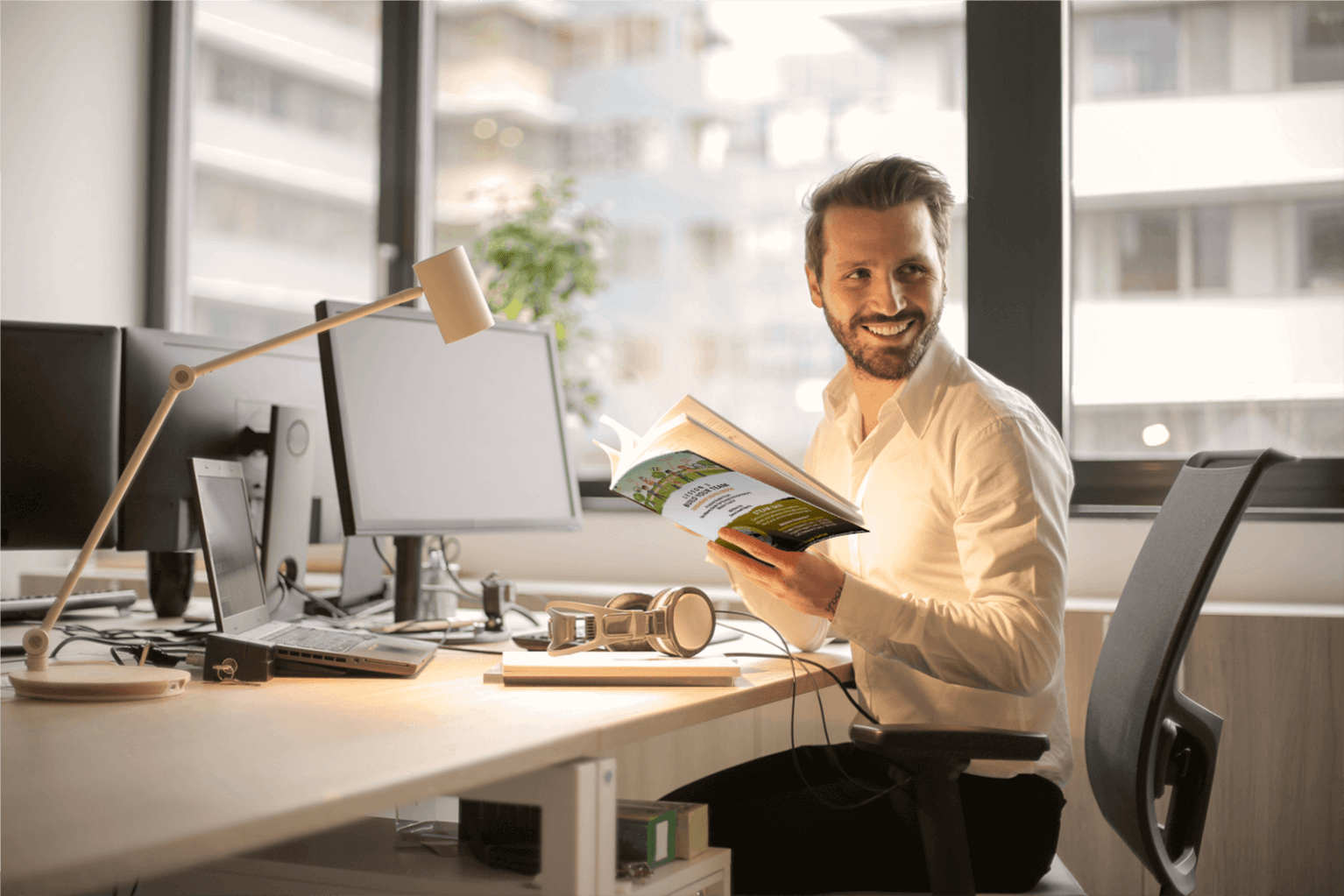 Engage. Empower. Employ.
Community On Demand is revolutionizing the way STEAM education is taught!
Download our FREE fact sheet to learn how  we use financial literacy, digital technologies, entertainment and entrepreneurship to prepare youth and young workers for college and career.
Have Questions?
FREE REPORT: Community On Demand Fact Sheet
I want to know more!