The STEM Direct Youth Chamber of Commerce



A Registered Member of the


Creating The Community On Demand™ Creative Economy
Our Loyalty & Rewards Program
The STEM Direct Youth Chamber of Commerce is a member-driven marketing cooperative for The NEXT Steps Youth Entrepreneur Program. It was designed as a loyalty and rewards program to help bridge the communication gaps that currently exist between the education and business communities. Membership is comprised of the students, volunteers, mentors, non-profit organizations and for profit businesses that want to learn how to use Community On Demand™ to create impact solutions that benefit their communities.
The STEM Direct Youth Chamber of Commerce is responsible for creating, managing, marketing, promoting and funding the learning environments that create opportunities to strengthen high-demand employability skills and celebrate/reward the achievements of those enrolled in the Community On Demand™ Learning Management System. Examples include career fairs, meetups, competitions, business pitches, conferences, workshops, awards ceremonies and special events.
All engagement activities of the STEM Direct Youth Chamber of Commerce are centered around financial literacy, digital technologies, entertainment, entrepreneurship, STEAM education and economics.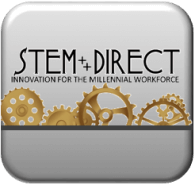 STEM Direct Board of Trustees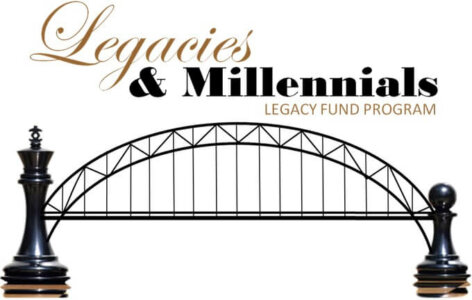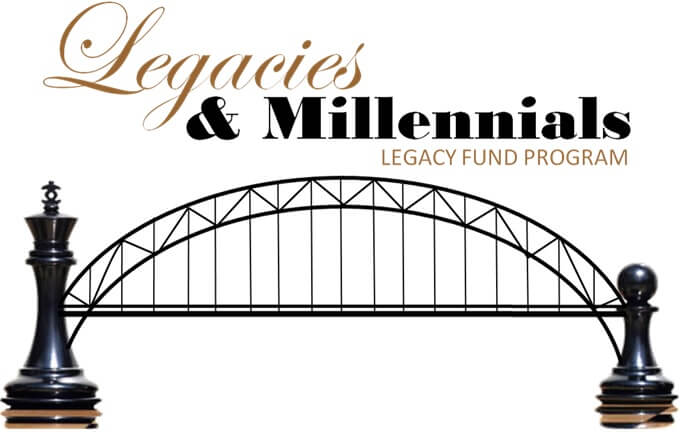 The Legacy Council has the primary responsibility to manage and sustain membership support of The STEM Direct Youth Chamber of Commerce (SDYCC). The Legacy Council is an appointed or elected group of individuals that has overall responsibility for the management of The SDYCC. 
The Chamber's framework is set by regulatory obligations and entity direction as outlined in the bylaws of the organization.  Therefore, The Legacy Council serves as the Chamber's governing body and is ultimately responsible for ensuring the best interest of all members. 
The Legacy Council:
Includes key individuals that are either appointed or elected based on their expertise and experience in areas pertaining to the management of the organization
Can include mutual savings banks, universities, university endowments, art museums, and associations
Can range from three to 30 individuals, and
Is divided into three main sub-committees that manage target areas of operation:
The ATWOOD Model Cooperative & Land Trust
Agricultural Technologies With Open Outdoor Designs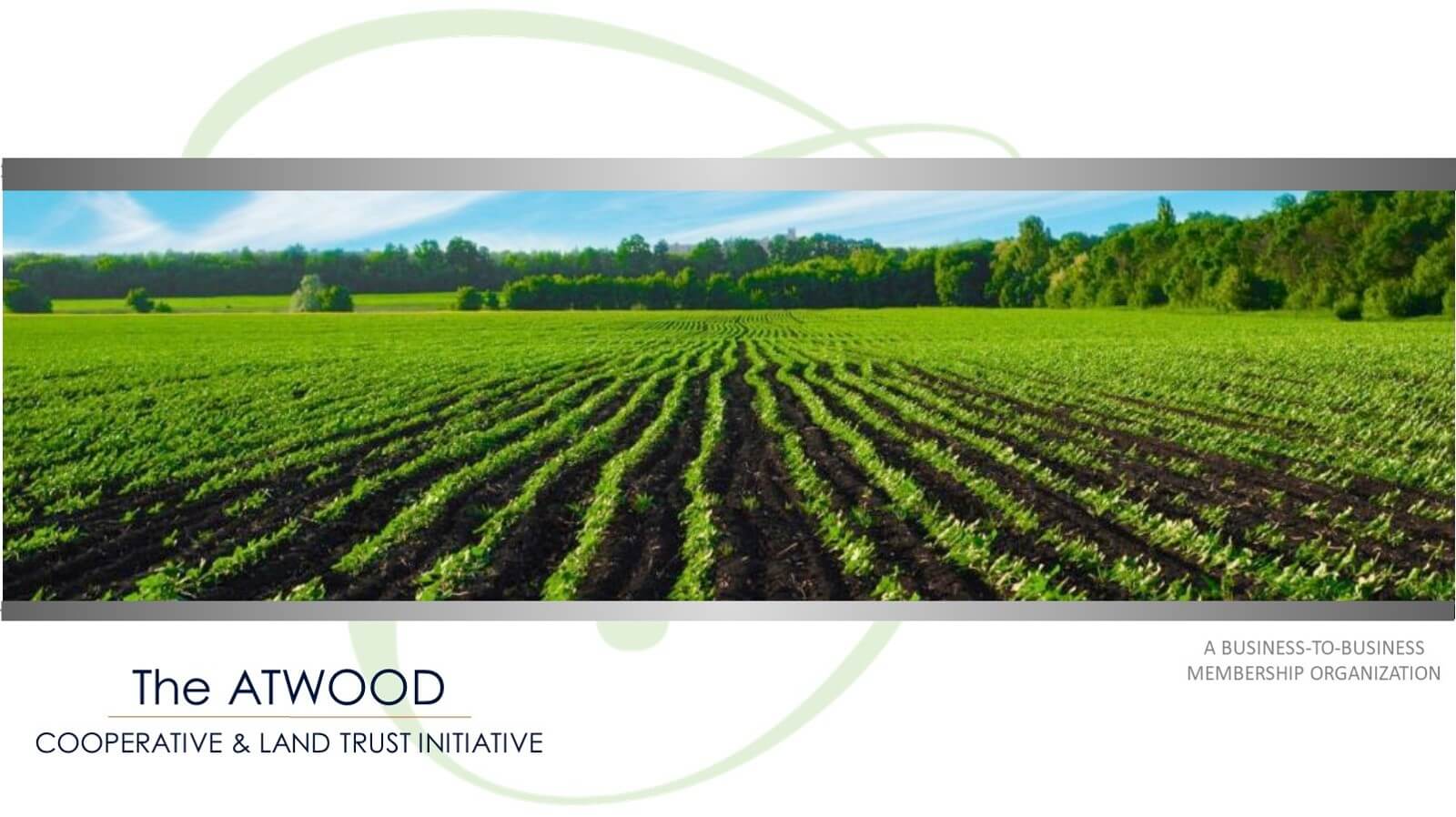 The Atwood Model Cooperative & Land Trust is a hybrid L3C venture and consists of independent, small, sustainable and social-justice oriented entrepreneurs that secure access to land, facilities, and infrastructure.  It serves as the foundation for our Program Related Investment opportunities that support development of the Holistic Food System for the Community On Demand™ Creative Economy.
About Holistic Food Systems
Community support and participation is crucial to meeting the goals of a Holistic Food System (aka Regional Food Center).  By honoring community values, Regional Food Centers are able to better assess and serve the needs of the regional food system while expanding markets, processing, distribution and services.  By serving as a point of connection between members of the food system in their communities, the Centers connect the dots between those members, provide leadership in networking farmers in various sectors, and advance farm prosperity and food security. They are uniquely posed to provide the necessary support to expand infrastructure for farm operations, processors, transportation systems, and other elements. They also are able to build or expand market opportunities to support agricultural enterprises and entrepreneurs.
By utilizing and combining several existing organization and operational systems, The Atwood Farms Project will be able to integrate a series of interconnected programs that all relate to the many aspects of gardening and urban agriculture to our target markets: schools, churches, communities, therapy programs, day camps, summer camps, senior citizens' programs, colleges, universities and boys and girls clubs.  This includes the connection to reducing or eliminating chronic diseases directly related to the diet, economic development that affects businesses and growth, and careers in science, technology, engineering and mathematics industries.
We're looking for Industry Professionals from each of the STEAM Career Clusters to take a seat!
The Community On Demand™ Creative Economy is comprised of Local Contributor Networks — the students, educators, mentors, volunteers, businesses and community leaders that work together to implement solutions for sustaining purpose-built communities.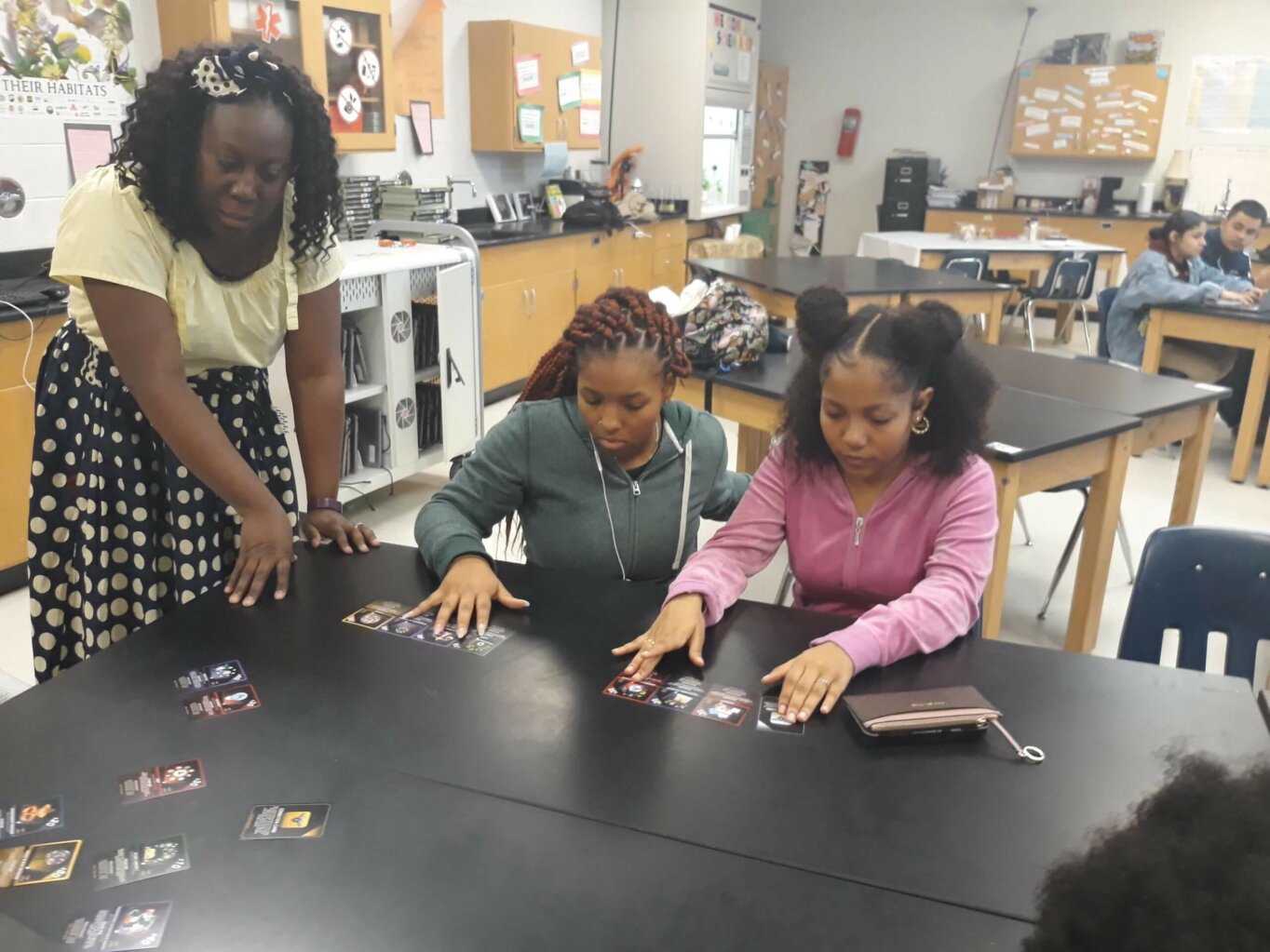 Learners
Annual Membership Level
Receive discounts and Skillcoin Rewards for registration and attendance

Learn how to form a Junior Executive Management (JEM) Team and Local Contributor Network

Increase contribution values through skills development activities and events

Learn how to create higher wage and earning potential strategies

Perfect for K-College youth & young adults or learners at any age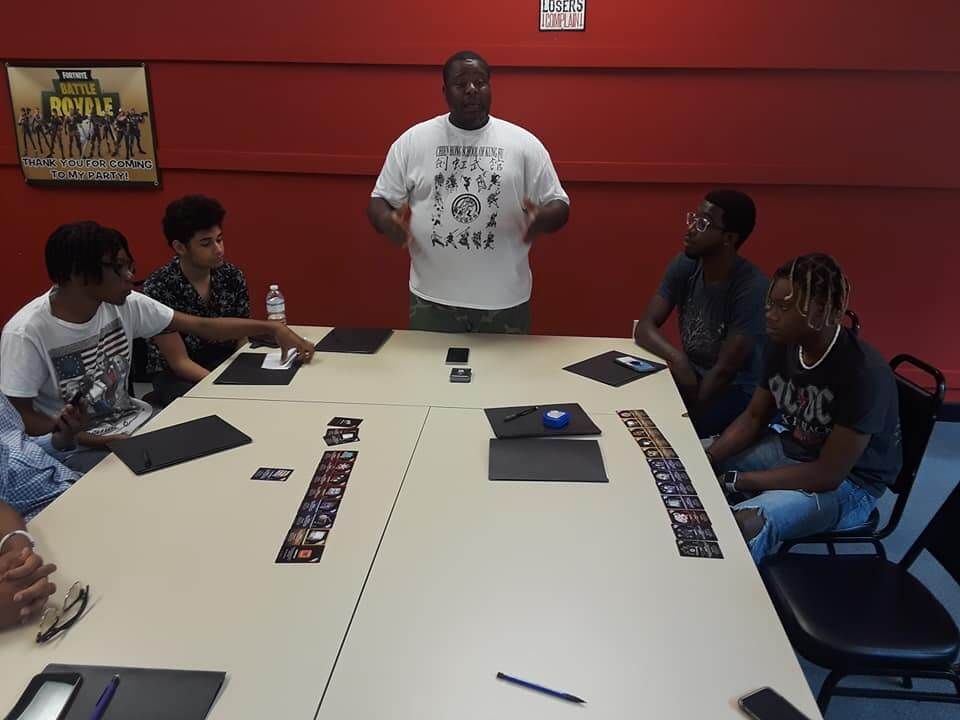 Educators/Mentors
Annual Membership Level
Student Membership Benefits

PLUS

Learn how to manage a Junior Executive Management (JEM) Team and form a Local Contributor Network

Attend professional development workshops to learn or create custom Community On Demand

™

curriculum

Gain access to effective work-based learning strategies that easily incorporates into CTE/STEAM curriculum, leadership development and On-The-Job training programs

Perfect for educators, mentors, instructors, executive/leadership development trainers and life coaches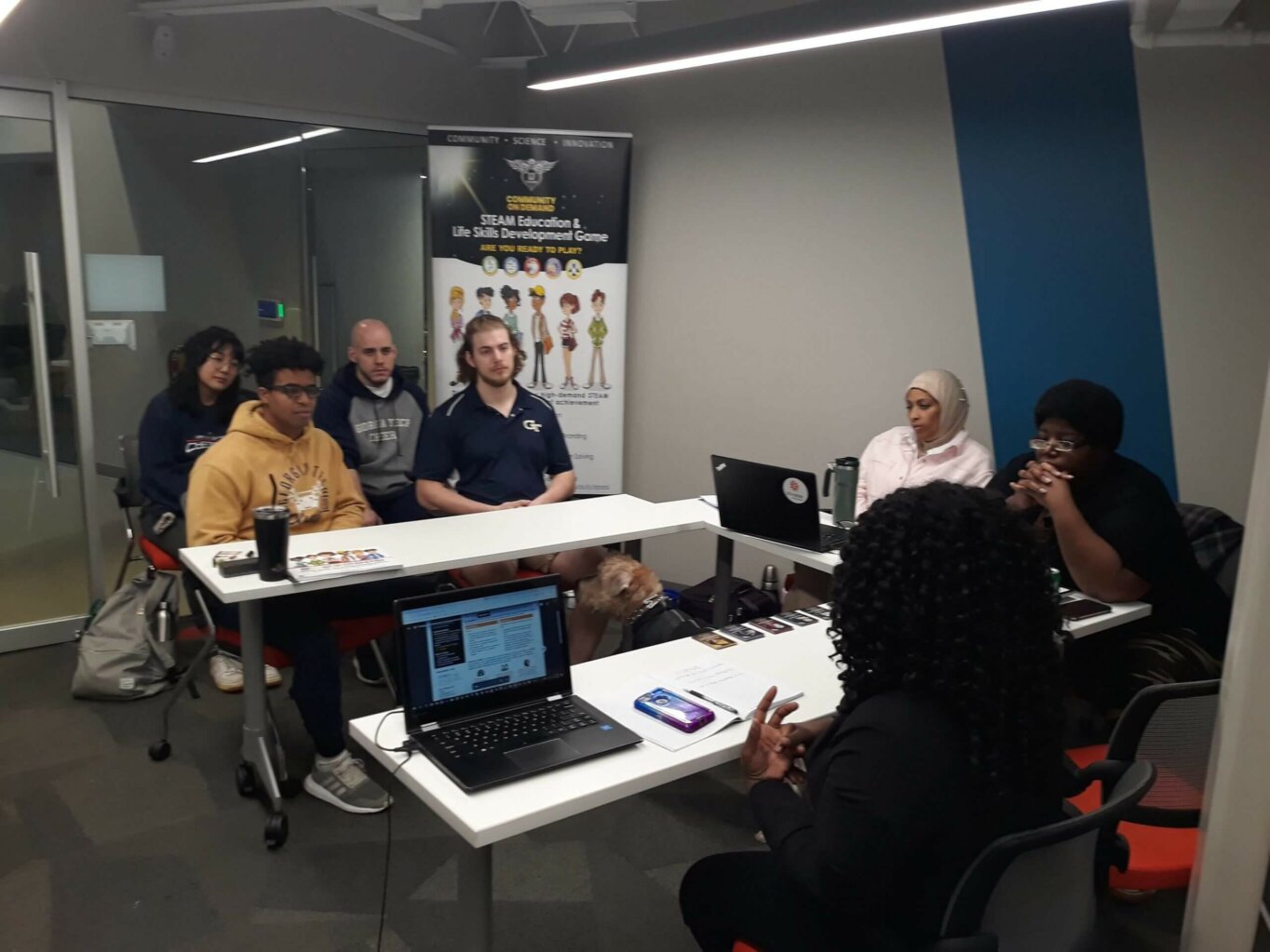 Non-Profits & Community Groups
Annual Membership Level
Educator/Mentor Membership Benefits

PLUS

Request A FREE Consultation to develop a partnership plan for your non-profit or community group

Perfect for school districts, nonprofit organizations, and community groups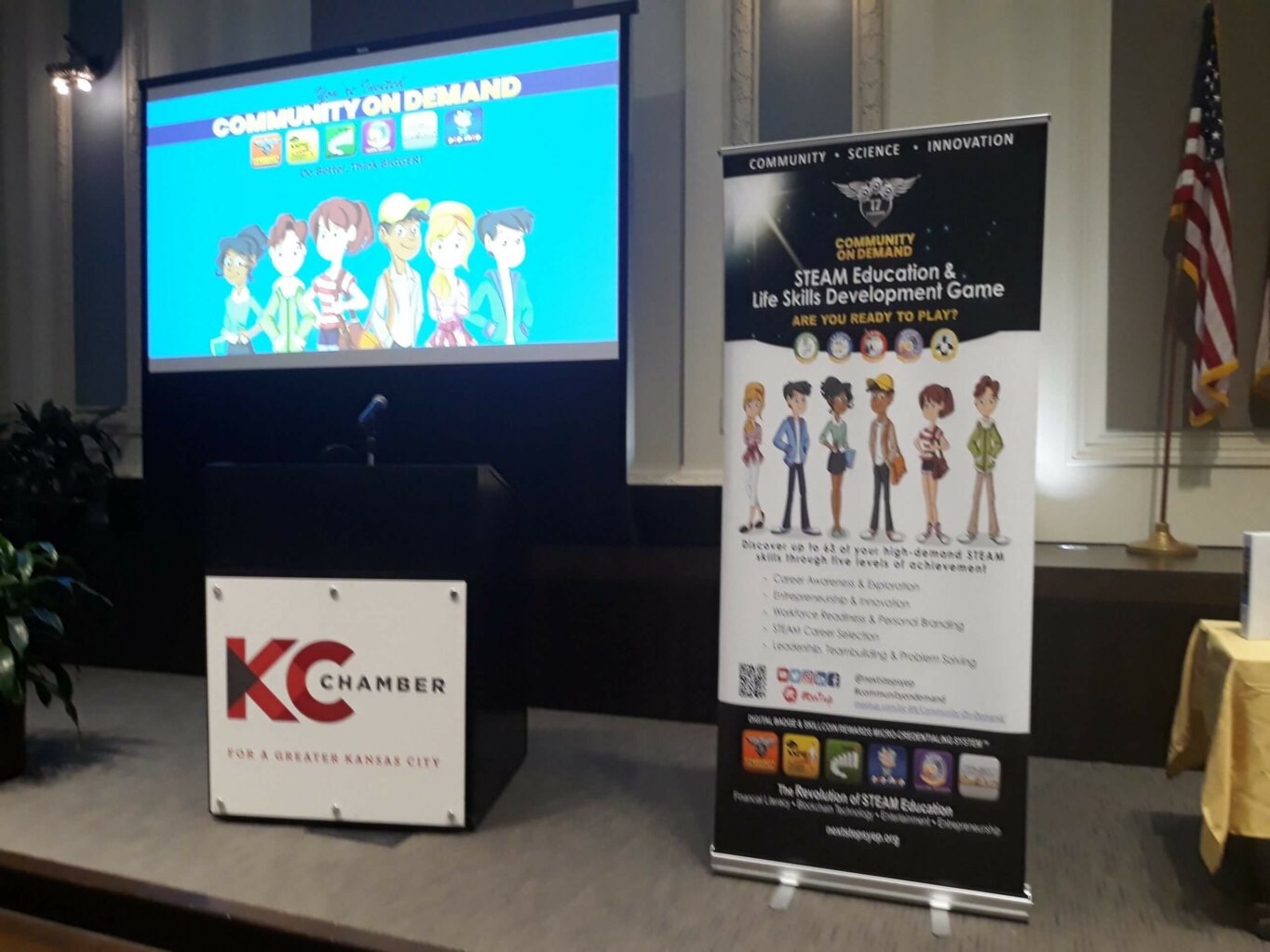 For Profits & Corporations
Annual Membership Level
Non-Profit Membership Benefits

PLUS

Consultations to foster a highly-skilled and diverse workforce

Gain an innovative and flexible blended-learning employment solution to help reduce turnover, onboarding and training costs

Ensure higher productivity from a workforce that can identify their skillset
ATWOOD Model Service Fees
Through the Re-Birth of the Community Culture promotion, farm families and land owners can join the ATWOOD Model Cooperative Land Trust and receive services that will help them develop a land use master plan for their inter-generational wealth strategies.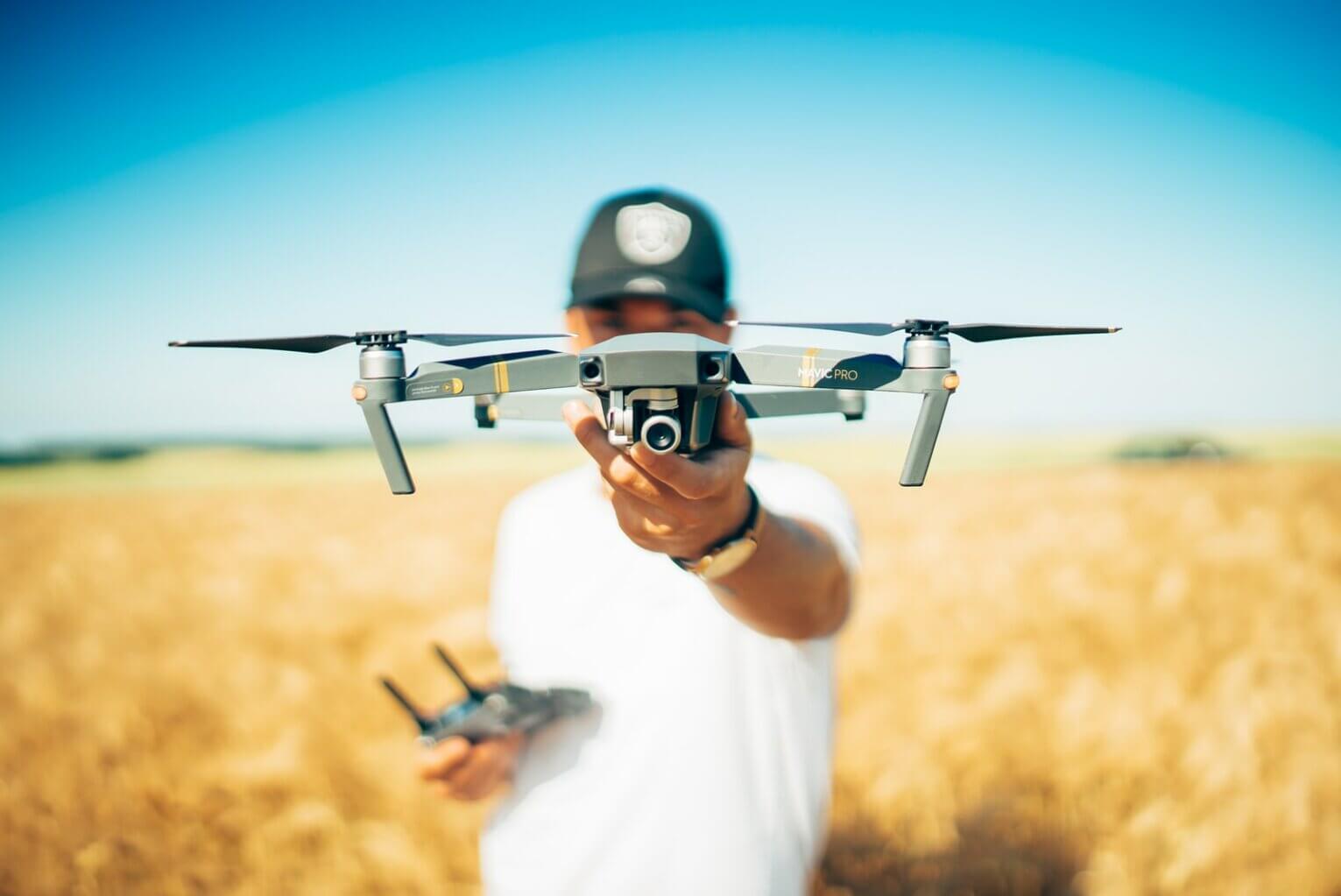 The Blueprint
Land Assessment
Site Visit, Play Date & Land Assessment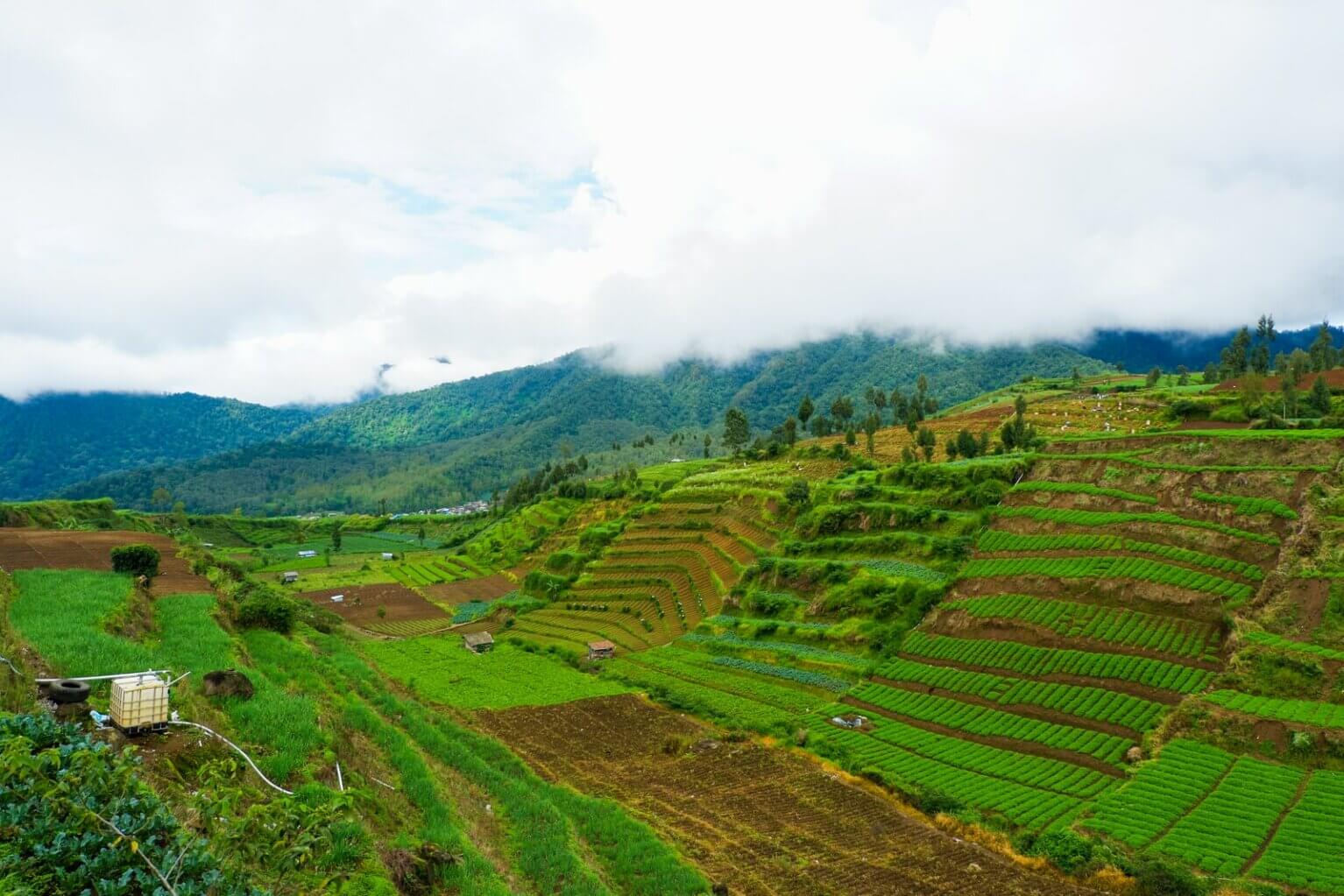 The Valuation
Master Plan Development
Develop 5 Key Areas of Growth and Sustainability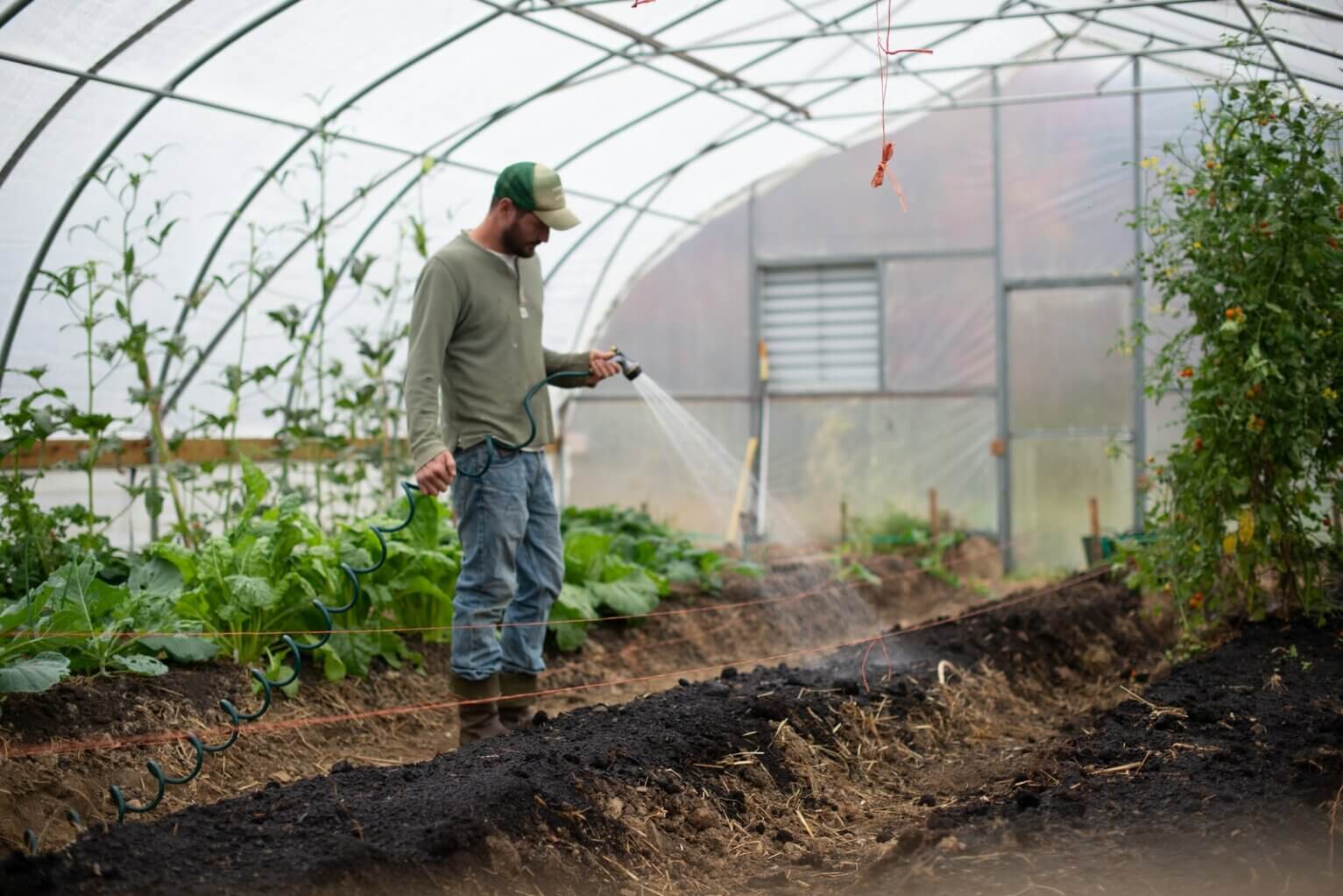 Growth Plan
Business Development
Executive business and financial document creation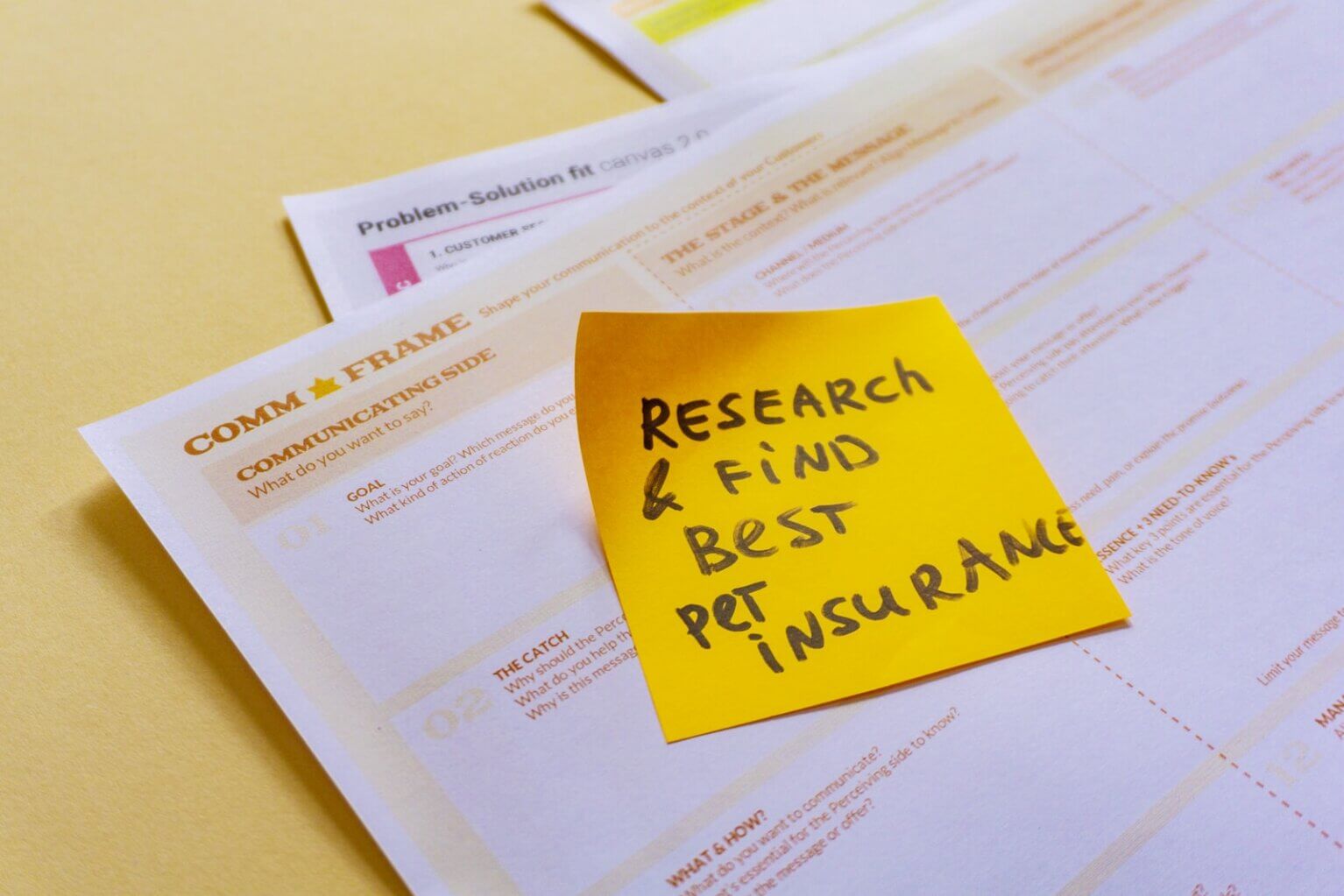 $
250
Per Month (Minimum)
Part-time administrative support & virtual assistance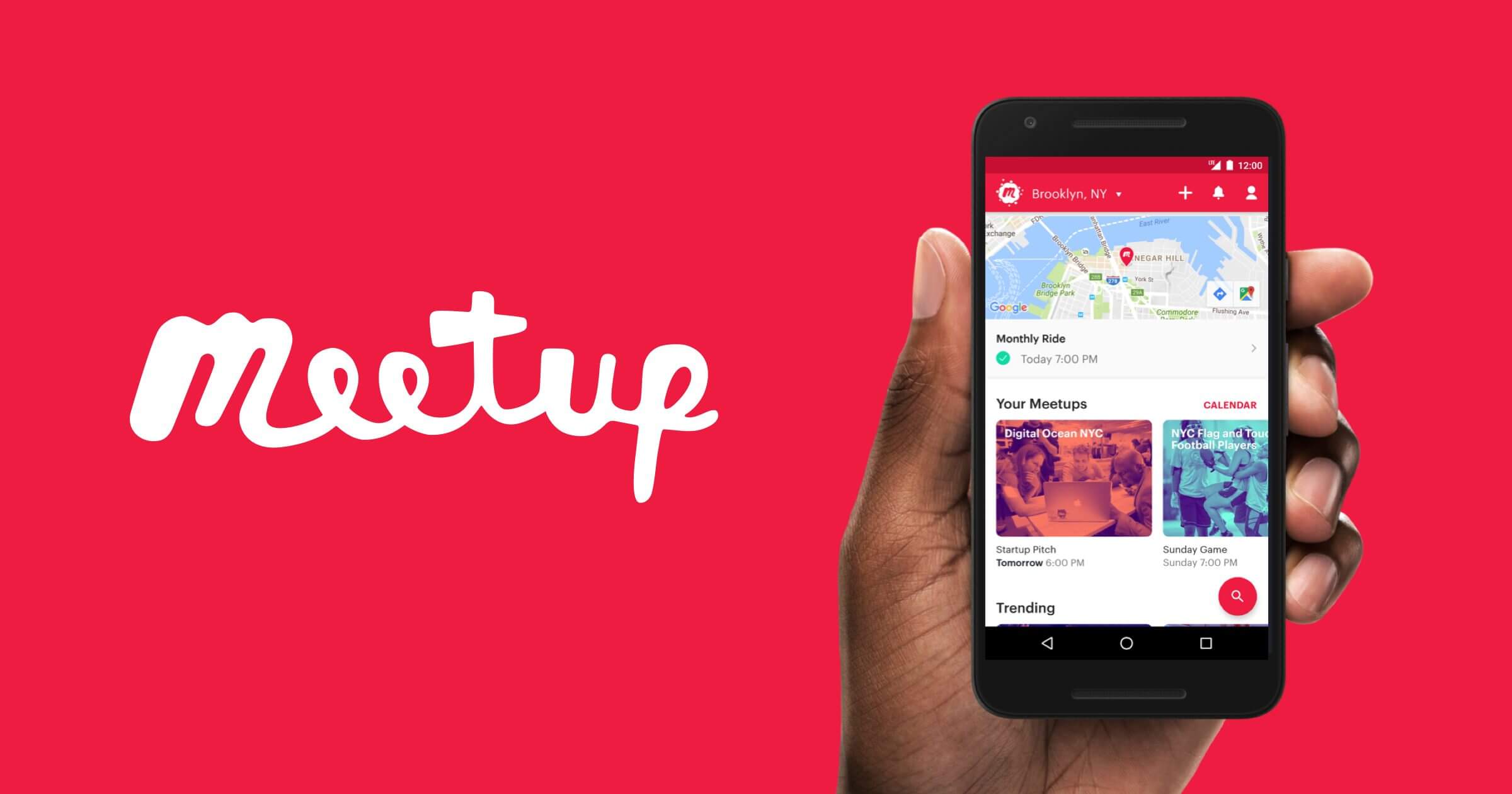 VOLUNTEER! IT'S FREE TO JOIN.
Join our volunteer meetup group to stay up to date on our Community Connections volunteer opportunities and service events.
Additional Perks & Privileges
Connects members to the internal banking and financial system that sustains the Community On Demand™ economic 

infrastructure
Identify opportunities for members to become actively engaged in contributing to the sustainability of their local community ecosystems.
Determine the need and support for their Impact Projects and work with the Investment Committee to manage the feasibility study process.
Utilize the Money Guide for Young Entrepreneurs, Community On Demand™ game play to continuously undertake feasibility studies.
Present feasibility study results at Investor/Mentor Meetups for Junior Executive Management Teams, Legacy Council members and members of the Local Contributor Network.
Incorporate and raise the financing required to continue development of each feasibility study and all development phases of members' STEAM Investigative Processes
Help prepare and continuously develop member impact solutions and business plans
Secure help and input from members of the Legacy Council XYZ Committee (industry experts, community leaders, accountants and lawyers).
Review all business plans and their assumptions with potential members to demonstrate that the probability of success is worth the financial risk of building / expanding.
Obtain the approval and support of the Legacy Council and their peers to raise the necessary equity.
Build and operate their social ventures with approval and support of the Legacy Council and their peers.
Periodically review and evaluate the activities and results against their business plans
Build Your Skills.
Build Your Team.
Build Your Career.
Build Your Community.

Why We Must Do Better & Think BIGGER Now!
Creating Tomorrow's Superheroes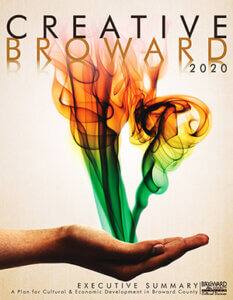 In 2010, the Broward County (Florida) Cultural Division completed a community vision for the creative industries in the next decade: CreativeBROWARD 2020. Based on the belief that culture is an asset, it presents a bold vision for integrating cultural and economic development throughout Broward County. Its goal is to support Broward's evolving culture in generating substantial new economic benefits, greater connections among its residents, and a distinctive community identity.
This vision is based on Broward's many past accomplishments in expanding its cultural life and infrastructure. Grounded in the diversity of the county's population and culture, the vision embraces change and reflects the evolving role of culture in the community.
CreativeBROWARD 2020 calls for economic development of the creative industries for the first time as a unified cultural sector. The commercial and nonprofit, individual and organizational, fine and popular arts, culture and heritage—these formerly disparate elements are all assets to be leveraged for greater economic impact. Involvement in arts and culture benefits the community beyond the economic sphere. Numerous studies conducted over the past 30 years have demonstrated that active participation in, and exposure to the arts have positive impacts on the lives of children and young people. They do better educationally, have greater tolerance for diversity, volunteer more, and are more employable.
NSYEP used the three key focus areas of the CreativeBroward 2020 economic development plan as a growth map for the Community On Demand™ Creative Economy.
Collaboration and Self-reliance: Enhancing the capacity of individual creatives, and creative businesses and nonprofits, to prosper with better tools, new approaches and partnerships through economic development, cultural tourism, marketing and audience engagement, leadership development, and advocacy.
Sustainability and Resources: Strengthening the cultural ecosystem to better reflect and support a unified creative sector through restructuring, financing, spaces and places, policy, and success measures.
Inclusion and Celebration: Strengthening connections among people and communities through cultural expressions, festivals, cultural participation, arts education, public art and design. 
Re-Birth of The Community Culture
Inspired by the "Captain America: Civil War" Avengers movie plot, NEXT Steps created the Community On Demand™ "Re-Birth of the Community Culture" promotion as a fun, STEM-based community engagement strategy that highlights how the agriculture industry serves as the solution to master planning and constituent accountabilities when it comes to managing the costs and resources required to sustain and/or rebuild their communities from collateral damage, supernatural phenomena or negative socio-economic conditions like flooding, economic downturn, disruption of social services, blight/neglect, poverty, high crime, vandalism, food insecurities, natural resource contamination, etc.
The Community On Demand™ "Re-Birth of the Community Culture" promotion will demonstrate how The ATWOOD Model™ can be used by farm and land-owning families to address, reduce and eliminate the negative impact of socio-economic conditions in their community while creating inter-generational wealth for their families through skill development in strategic land use, conservation, preservation and sustainability practices.  
Help Us Create The
Community On Demand™ Creative Economy
Launch a Local Contributor Network in your community and join other NextGen Legacy Makers that are redefining the future of community culture.
Those who know how, will always have a job.
Those who know why, will always be their boss.
Those who know what to do, determine the outcome.
Community On Demand™ Play Dates
Collaboration and Self-Reliance
Play Dates are scheduled workshops that demonstrate how to Community On Demand™ builds collaboration and self-reliance. As defined in the CreativeBroward 2020 economic development plan, Play Dates "enhance the capacity of individual creatives, and creative businesses and nonprofits, to prosper with better tools, new approaches and partnerships through economic development, cultural tourism, marketing and audience engagement, leadership development, and advocacy."
Play Dates can be scheduled for individuals and groups and is perfect for leadership training, curriculum development and strategic planning for non-profit organizations, community groups and for profit businesses.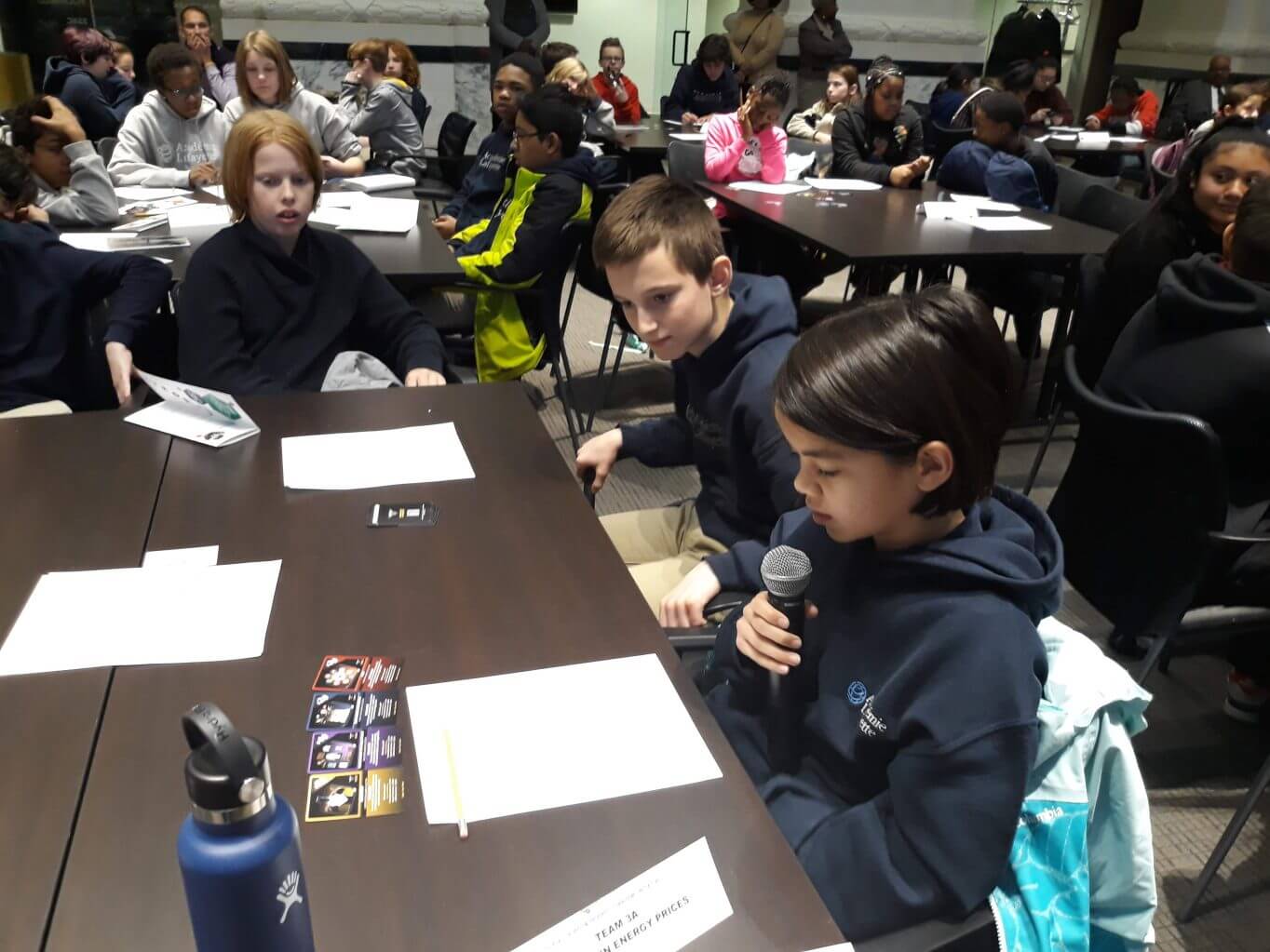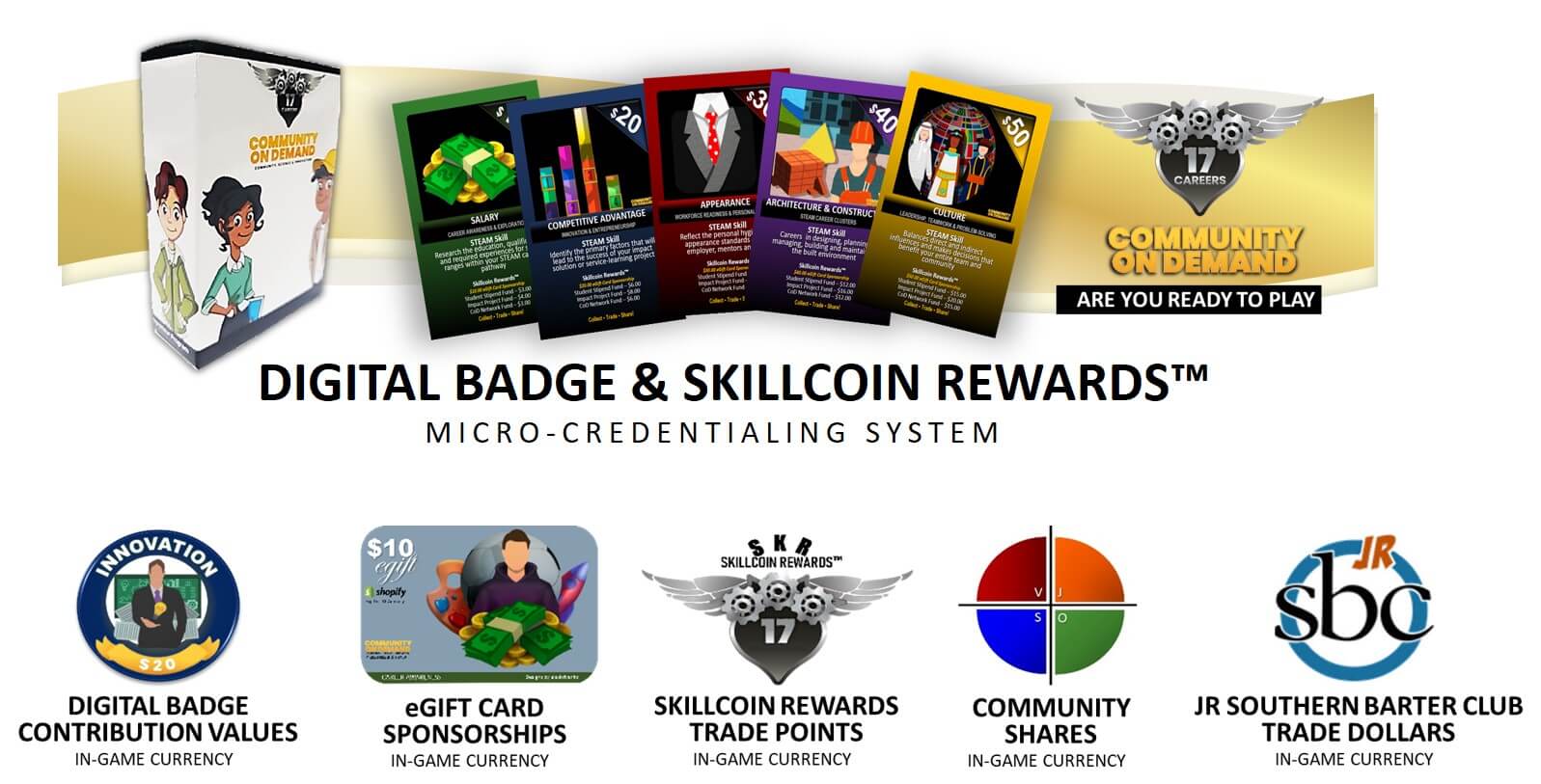 The Digital Badge & Skillcoin Rewards Program
Sustainability & Resources
The Digital Badge & Skillcoin Rewards System is the loyalty rewards program of the Community On Demand™ Creative Economy. It provides in-game currencies so educators and learners can have a universal framework for issuing, earning, displaying and rewarding achievement. 
Digital Badges & Skillcoin Rewards  come in the form of physical and digital currencies as well as intrinsic values (resources).  These values are known as potential and contribution values and are reflected on each skill card, eGift card, trade point, and community share. 
Our system measures currencies by tracking and monitoring use and growth of 63 high-demand soft skills during a work-based learning experience or activity before, during and after completion of the STEAM Investigative Process (i.e. project management, customer service, business development, event coordination, financial literacy and community-based economics.)
The main goal is to incorporate economic principles into our in-game currencies that will afford us the ability to strengthen our members' financial literacy skills, invest in their achievements, and encourage the sale and distribution of the product, services, content, innovative ideas and impact solutions they create to sustain the Community On Demand™ Creative Economy. 
Community On Demand™ + Nepris
Virtual Connections Platform
Register for FREE and join thousands of industry professionals that are bridging the communication gaps between the education and business community.

Local Contributor Networks
Inclusion and Celebration
Total Currencies In Circulation Our economic development goals are to generate 10k trade points, $100k Contribution Values & $1 million Community Shares
Top Contributors Our strategic growth plan is to acquire 3-5 STEAM Professionals as mentors for each STEAM Career Cluster
Contribution By Type Our distribution goal is to award over 1 million digital badges and 20k eGift cards for each achievement domain
Buy Community Shares Now!
1 Community Share = $0.30 USD
Enter the number of Community Shares you would like to purchase.
NOTE: 500 shares (minimum 1% S/ROI) to 10,000 shares (maximum 20% S/ROI) per WBL experience.
Community Share Investment Themes
Have Fun With Your Philanthropy!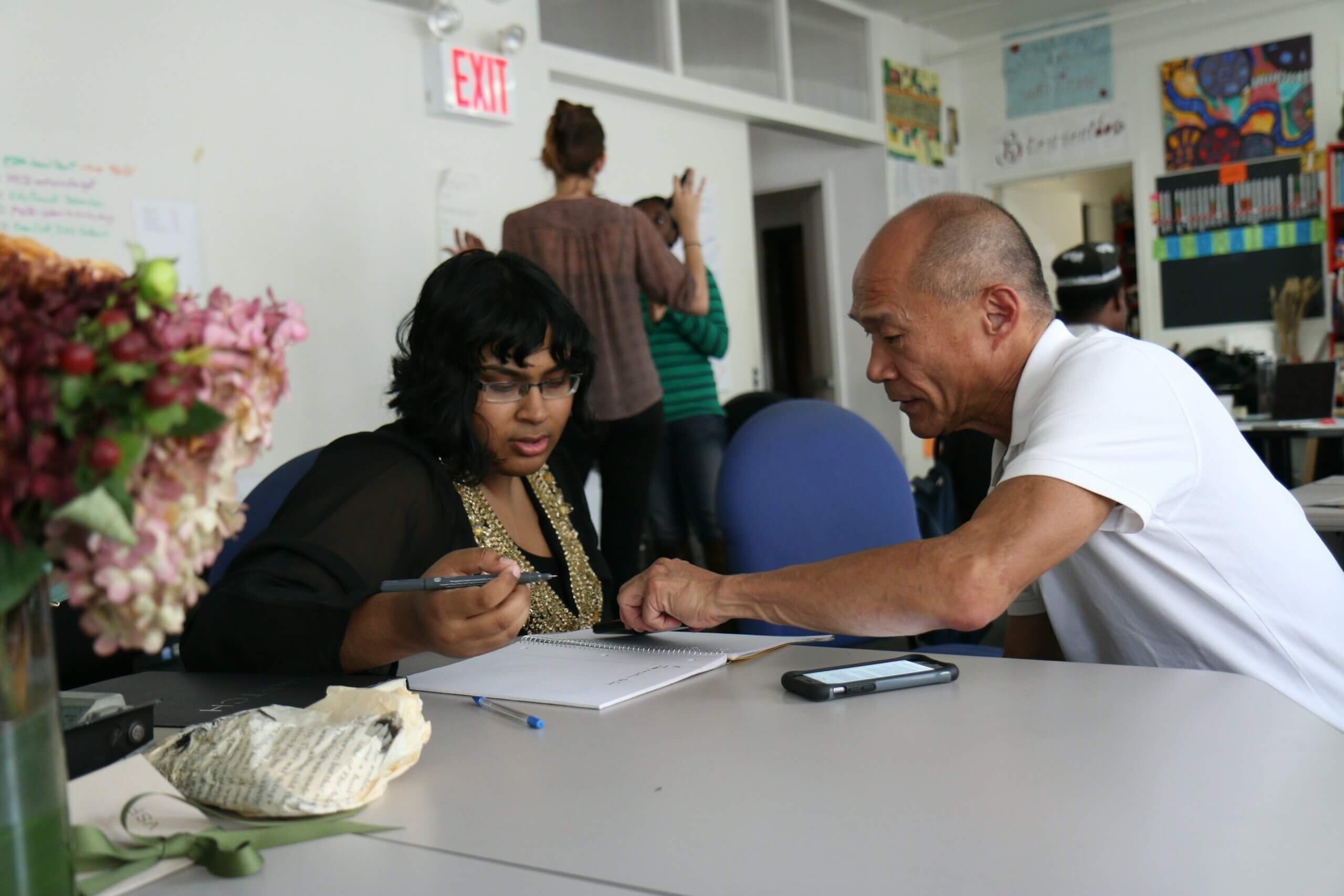 Micro-Certifications
Members of a Local Contributor Network can mentor learners and certify the skills and competencies they gained through their enhanced work-based learning experience.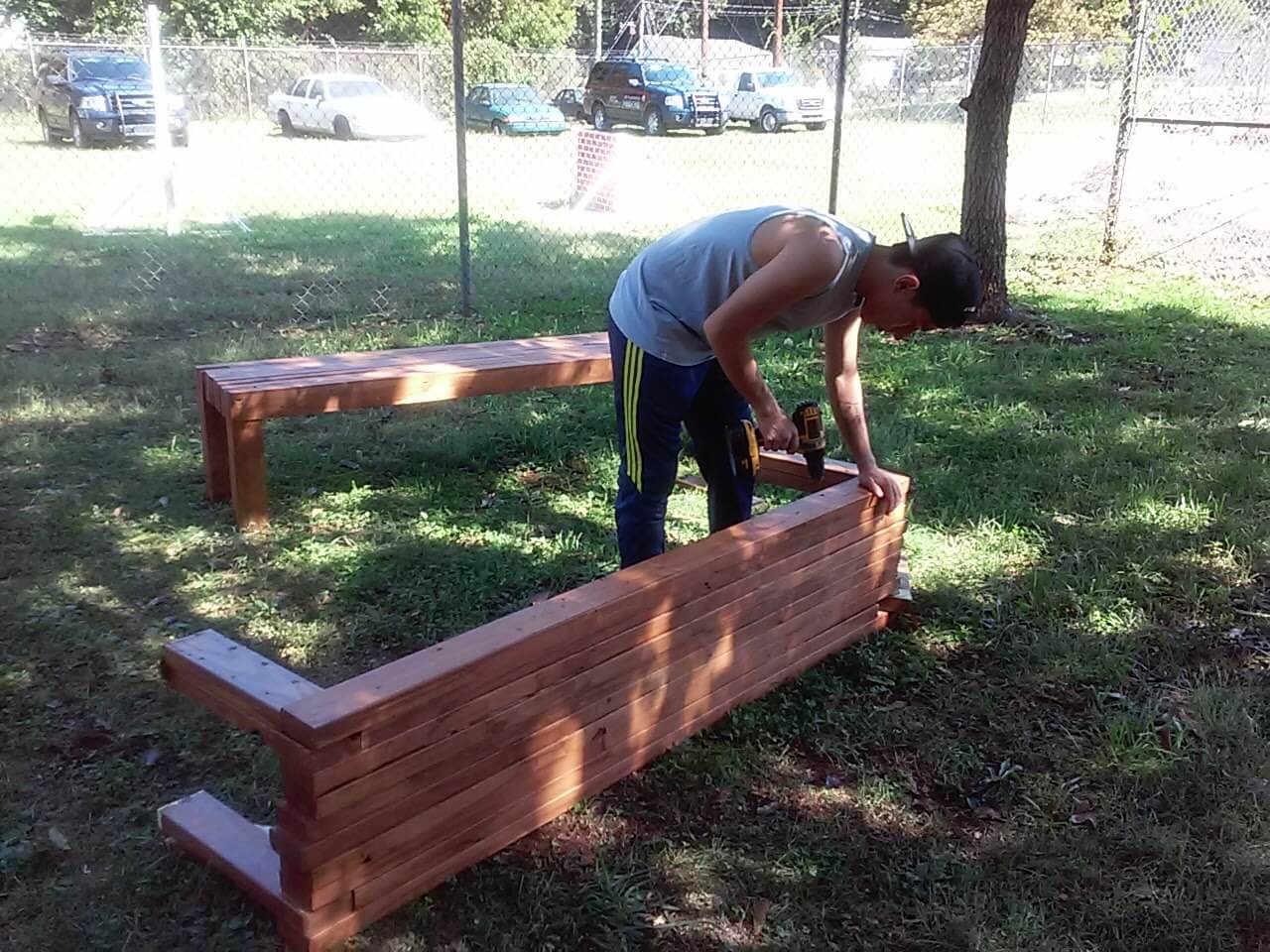 Documentary series that showcase how local communities are using regional food centers to address, reduce and eliminate negative socio-economic conditions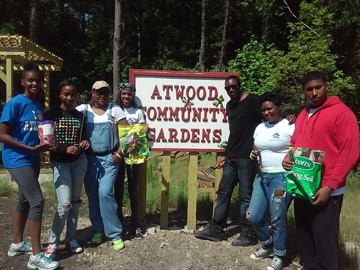 Our 5-Part Agricultural Workshop Series that includes strategic planning and land use development strategies for agritourism, agritech and agribusiness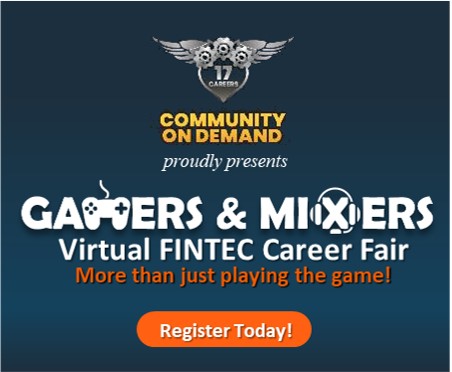 Gamers & Mixers Competition League & Career Fairs
JEM Teams compete through all four levels of game play to collect the highest amount of digital currencies and win cash, prizes and the opportunity to present their project results to the Legacy Council for further development.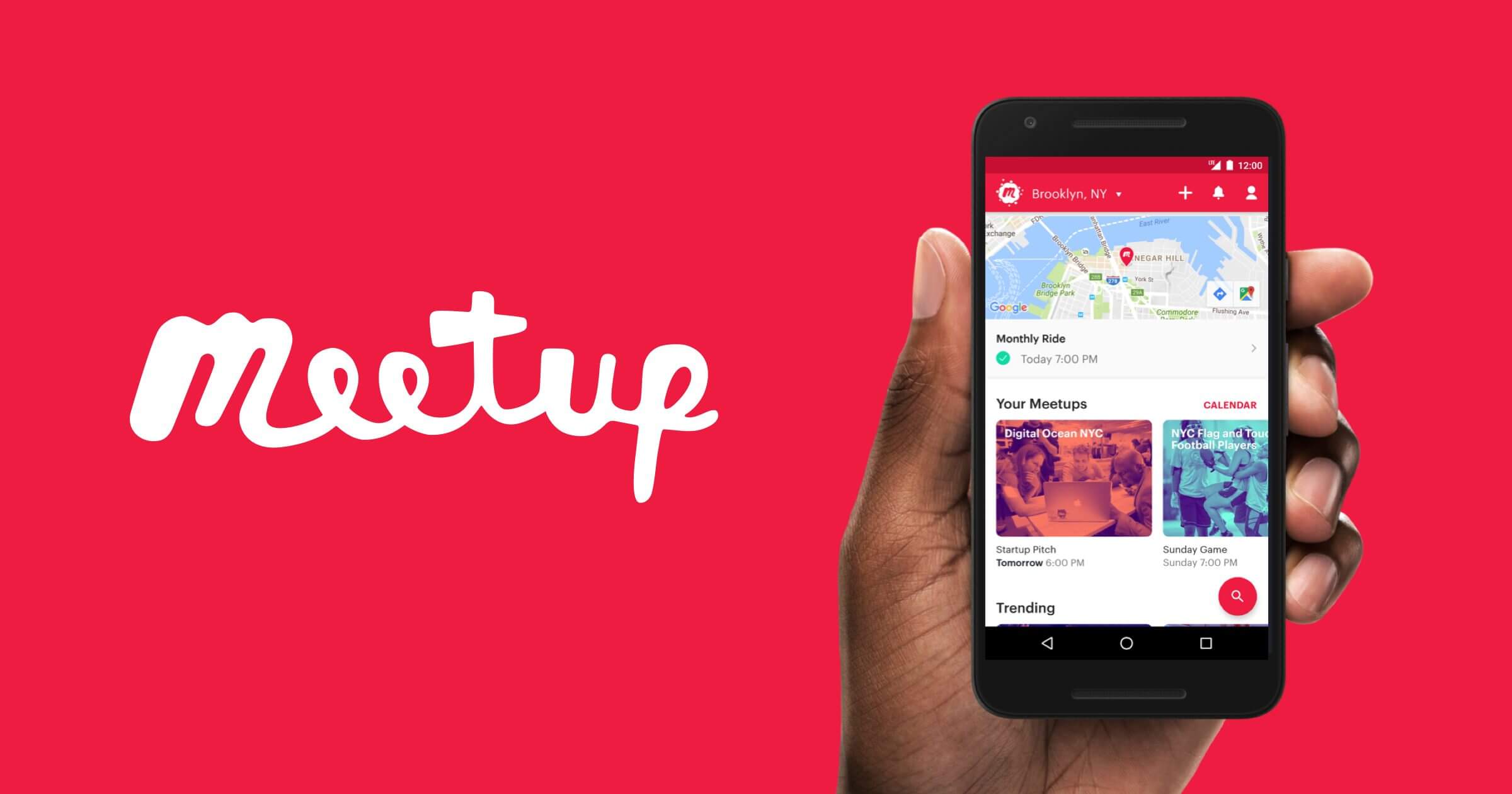 IT'S FREE TO JOIN!
Join our volunteer meetup group to stay up to date on our Community Connections volunteer opportunities and service events.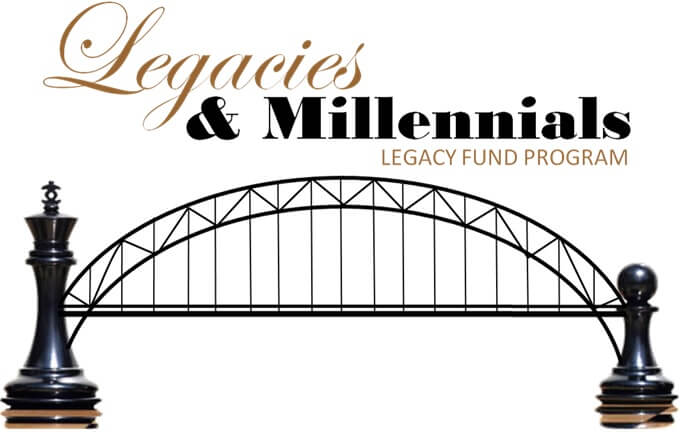 Investor/Mentor Meetups
Apply to be paired with STEAM professionals, philanthropists and educators in your community that can help convert your impact solution into sustainable fundraisers and social ventures.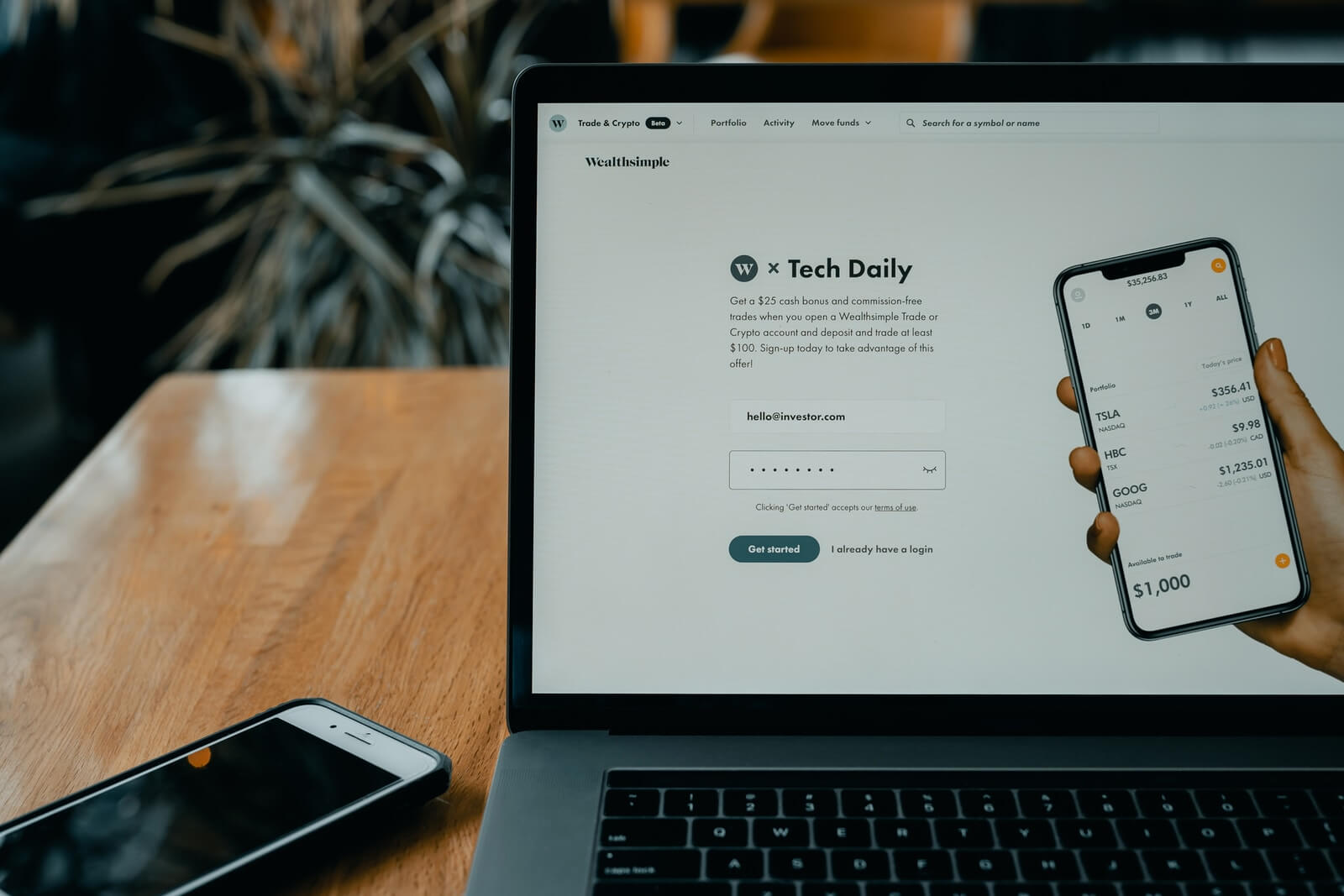 Marketing & Advertising
We celebrate achievement by giving our sponsors, investors, donors and local businesses marketing and advertising opportunities to show their support for STEAM Education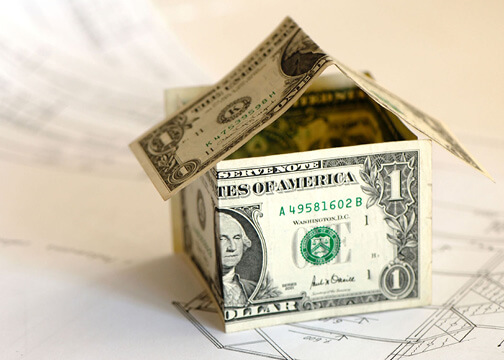 Community On Demand™ provides donors with multiple ways to have fun with their philanthropy!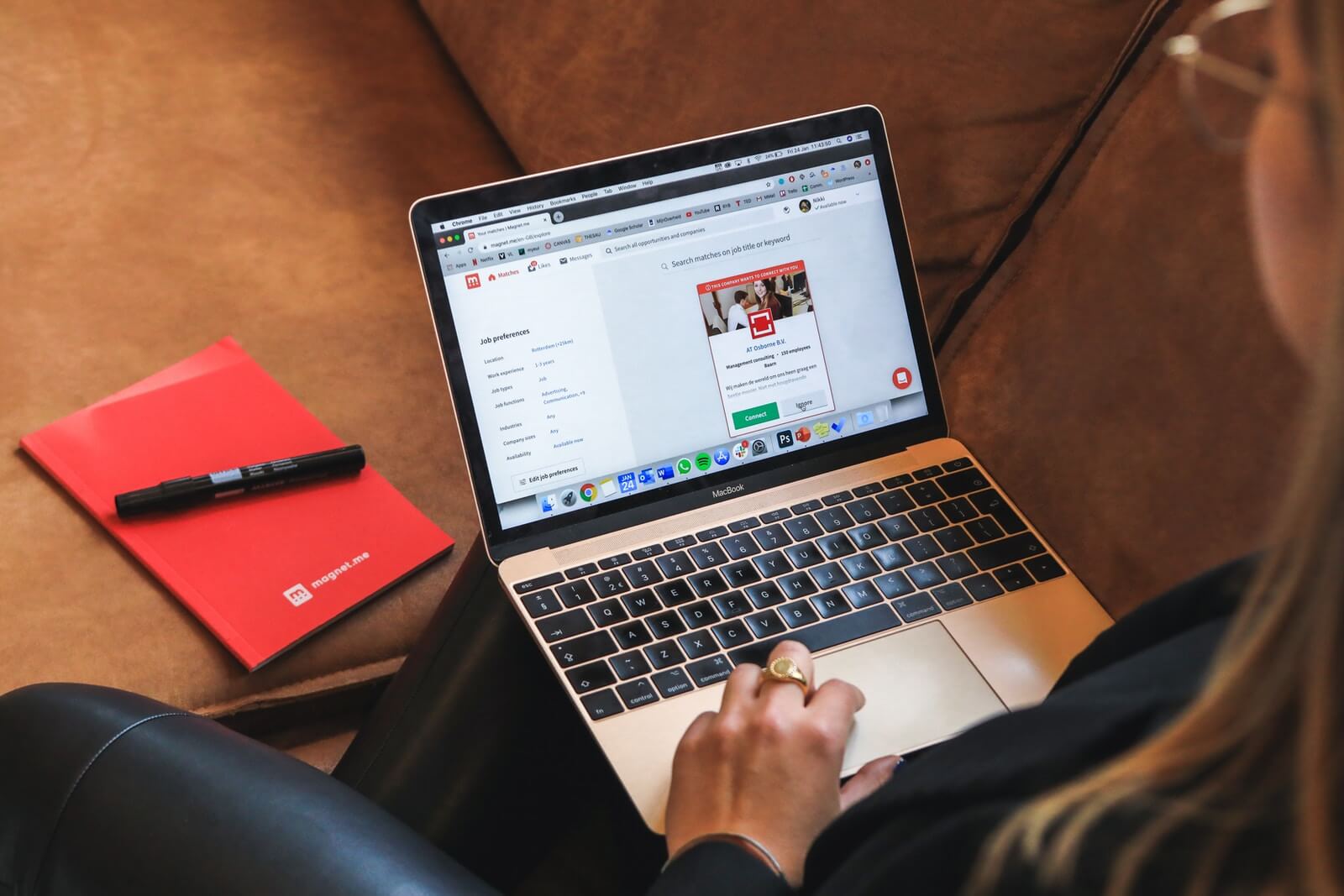 Career Portal
Employers can post jobs and provide young workers the opportunity to gain real world experiences within their preferred STEAM industry.
[mvc_advance_listing btn_visibility="none" price_title="CONTRIBUTING" price_bg="#ffffff" top_bg="#9548e2″ text_clr="#000000″ feature_size="15px" price_amount="500″ price_plan="Shares"]
$150 Gift
AD OPTIONS
3 Ad Sizes
3 Job Posts
3 Letters of Recommendation
[/mvc_advance_listing]
Please login to purchase community shares
[mvc_advance_listing price_fontsize="" btn_visibility="none" price_title="INNOVATION" price_bg="#ffffff" top_bg="#2e8491″ price_amount="1,500″ price_plan="Shares" btn_text="Sign Up" amount_clr="#000000″]
$450 Gift
AD OPTIONS

Contributing Share Package

3 Additional Ad Sizes
1 STEAM Professional Bio
1 Featured Article
[/mvc_advance_listing]
Please login to purchase community shares
[mvc_advance_listing price_fontsize="" btn_visibility="none" price_title="SUSTAINABILITY" price_bg="#ffffff" top_bg="#4e7822″ price_amount="2,500″ price_plan="Shares" btn_text="Sign Up" amount_clr="#000000″ btn_url="url:https%3A%2F%2Fnextstepsyep.org%2Foi%2Fps%2F%23member|title:Pop%20Shop"]
$750 Gift
AD OPTIONS
Innovation Share Package
1 Additional Ad Size
3 Job Descriptions with Digital Badge Integrations
[/mvc_advance_listing]
Please login to purchase community shares
[mvc_advance_listing price_fontsize="" btn_visibility="none" price_title="LEADERSHIP" price_bg="#ffffff" top_bg="#bd9000″ price_amount="5,000″ price_plan="Shares" btn_text="Sign Up" amount_clr="#000000″ btn_url="url:https%3A%2F%2Fnextstepsyep.org%2Foi%2Fps%2F%23member|title:Pop%20Shop"]
$1,500 Gift
AD OPTIONS
Sustainability Share Package
Host Thought Leadership Meetup Event
[/mvc_advance_listing]
Please login to purchase community shares
[mvc_advance_listing price_fontsize="" btn_visibility="none" price_title="TRUSTEE" price_bg="#ffffff" top_bg="#bb5f14″ price_amount="7,500″ price_plan="Shares" btn_text="Sign Up" amount_clr="#000000″]
$2,250 Gift
AD OPTIONS
Leadership Share Package
Impact Fund Project Sponsorship
[/mvc_advance_listing]
Please login to purchase community shares
[mvc_advance_listing price_fontsize="" btn_visibility="none" price_title="PARTNER CIRLCE" price_bg="#ffffff" top_bg="#913938″ price_amount="10,000″ price_plan="Shares" btn_text="Sign Up" amount_clr="#000000″]
$3,000 Gift
AD OPTIONS
Trustee Share Package
CoD Nepris Platform Company Profile
[/mvc_advance_listing]
Please login to purchase community shares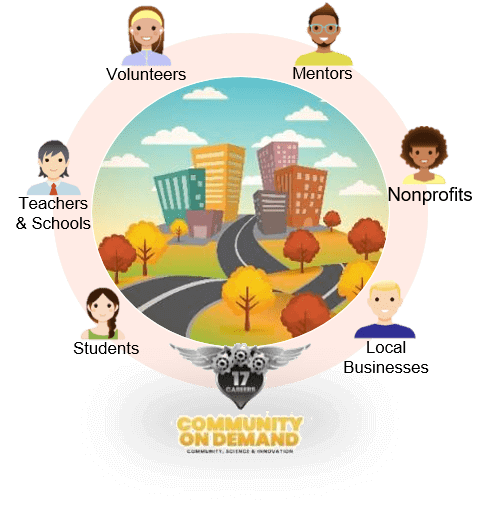 Form or Join A Community On Demand™
Local Contributor Network Today
3104 Briarcliff Road NE
P.O. Box 29605
Atlanta, GA 30345