Bridging The
Communications Gap Between
Education & Business Communities

Wait! We have a special offer just for you!
TESTIMONIALS
Don't just take my word for it, take a look at what others are saying about The Community On Demand STEAM Education & Life Skills Development Card Game . . .
Order The Community On Demand
Game Set & SAVE!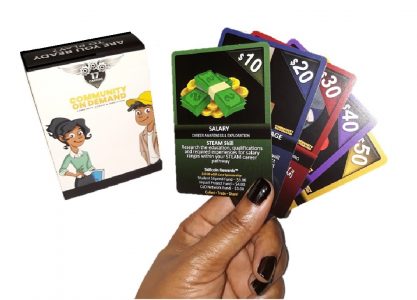 Regular Price
$29.00
14% OFF
Community On Demand Card Game – $25.00
A fun, colorful learning tool that helps learners identify up to 63 of their high-demand STEAM skills in 30 minutes or less!
Great for filling out applications, making presentations, selling ideas, creating resumes & cover letters, designing projects, and launching startup business ventures.
Save $4.00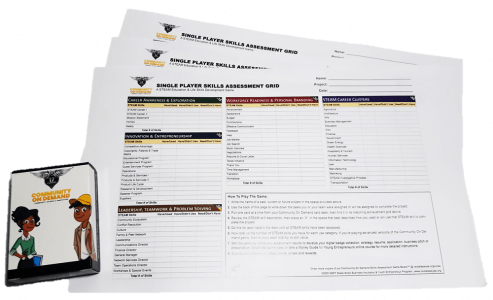 Regular Price
$10.00
30% OFF
Community On Demand STEAM Skills Assessment Worksheets (3/set) – $7.00
Provides three (3) worksheets to use as a mapping grid to help learners track the employability skills that they have, use and/or need throughout the life of a project. 
Save $3.00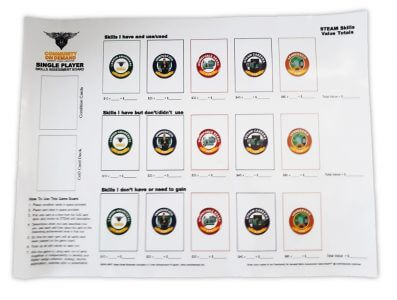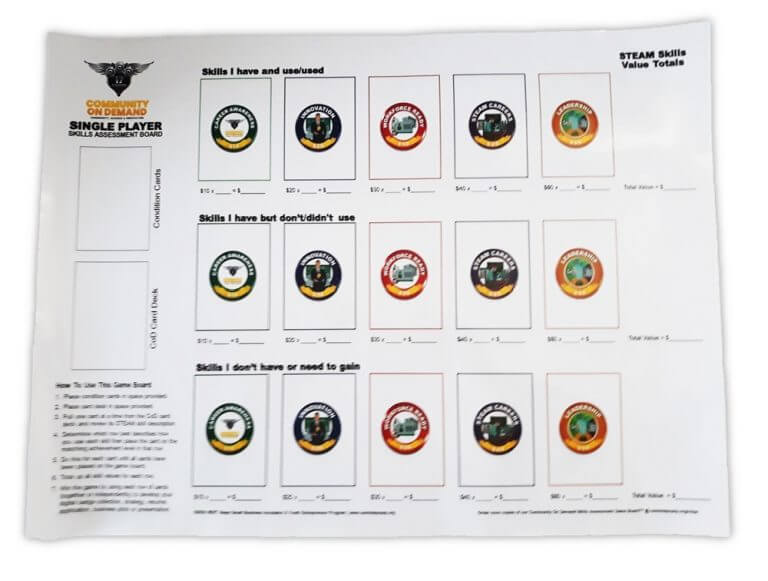 Regular Price
$10.00
30% OFF
Community On Demand Game Board – $7.00
A reusable 18″ x 24″ dry-erase project-based mapping grid that makes team-building fun as it helps learners visually assess the employability skills they have, use and need to successfully complete any project.
Save $3.00

Serving Families & Communities Since 2008
A Veteran-Led STEAM Entrepreneurship & Skills Development System
for K-12 Youth, Young Adults, STEAM Educators & Lifelong Learners