Description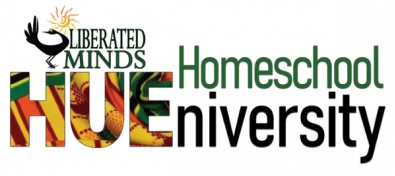 11th Annual Liberated Minds Expo
eGift Card Crowdfunding Campaign
for
Da'Naia McAfee
(Age 11)
Congratulations on completing the
Community On Demand™ Business Leadership, Economics & Career Development Course at Liberated Minds Hueniversity!
– MISSION STATEMENT –
"Hello, my name is Da'Naia McAfee, future CEO of Art of All. Within the next 2-4 years, I plan to create a million-dollar, home-based art studio to sell posters, banners, animations and other commissioned works of art."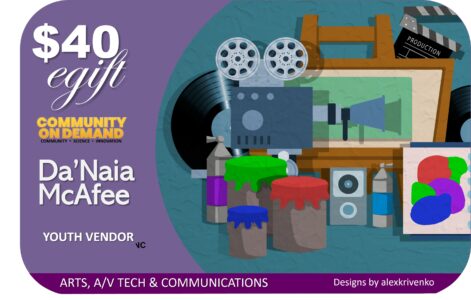 Have Fun With Your Philanthropy!
Invest in Da'Naia's future by sponsoring ther eGift Card
Your eGift card sponsorship is a 100% tax-deductible donation to the NEXT Steps Youth Entrepreneur Program (a 501c3 nonprofit organization) on behalf of ther scholar and will be distributed using our triple-impact strategy:
Student Stipend Fund – 30% of your egift card sponsorship will be given directly to Da'Naia via a pre-paid debit card as a reward for her learning achievements.

Impact Project Fund – 40%  of your eGift card sponsorship will be donated to the Liberated Minds Hueniversity so they can continue to provide the tools and resources needed to "seed" Da'Naia's mission and vision for her career pathway within a safe learning environment.

CoD Network Fund – 30%  of your eGift card sponsorship will be used to provide the marketing, sales and distribution services required to secure additional resources that support Da'Naia's mission and goals for readiness and reinvestment in life, business, college, career and community.