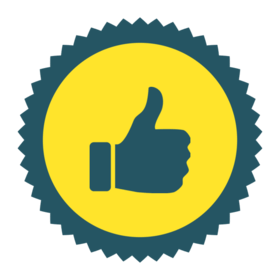 Mission Statement (SG1)
The Revolution of STEAM Education
Through Financial Literacy ▪ Blockchain Technology ▪ Entertainment ▪ Entrepreneurship
Develop a plan for a technical or vocational career, post secondary education, and/or entrepreneurial venture
Develop a written mission statement for your impact solution
Develop a written plan of action that focuses on the steps and time required to successfully secure mentors and resources within your community
NOTE: Skillcoin Rewards™ can only be distributed to your fund accounts if STEAM Education eGift Cards have been purchased for this digital badge.
Mission Statement
Service Goal 1

Career Awareness Digital Badge Collection

Earn this digital badge by developing a written mission statement for your impact solution.

Skillcoin Rewards™
Based on $50.00 STEAM eGift Card Purchase
Student Stipend Fund – $15.00
Impact Project Fund – $20.00
COD Network Fund – $15.00
Proof of Work Submission Form
Use the form below to submit proof of completed works in order to collect this digital badge.

You must be logged in to post a submission.
THE FORM BELOW IS  NO LONGER IN USE
People who have earned this: