Effective Communication Task Digital Badge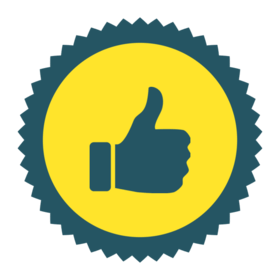 Effective Communication Task Digital Badge
0
Effective Communication Task Digital Badge
Effective Communicator Task Badge
Proof of Work Online Submission Form 
To earn this digital badge, use the form below to submit proof demonstrating how you applied these STEM++ skills.
Explained the difference between verbal and non-verbal communication
Described how to communicate assertively
Demonstrated assertive communication in three situations with your Junior Executive Management Team
Described the differences between passive, aggressive and assertive styles of communication on both verbal and non-verbal levels
Accurately reconstructed an oral description (listening)
Gave a full report about an event including who, what, when where, why, how and problems were identified and solved
Introduced self properly and made a good first impression
Operation Restoration Service Goals:
Arts, A/V Technologies & Communications. Utilized industry terminology to explain how safety, basic equipment, script writing, production teams, production and programming, lighting, recording and editing, studio production, and professional ethics were used to produce deliverables for your Operation Restoration service-learning project.
Business & Administration. Used professional oral, written, and digital communication skills to create, express, and interpret information and ideas to members of our Partners In Education network.
SUBMISSION INSTRUCTIONS:
To earn your digital badges & Skillcoin Rewards™, use this submission form to provide the following information:
Your first, middle initial, last name and age.
The name of your school, community group, grade, course and instructor, group leader, mentor and/or sponsor.
The name of your JEM Team and the role you play on it (if applicable).
The name and address of your College Town project site.
The name of your Operation Restoration service-learning project and a brief description of how your service goal(s) will positively impact your College Town project site.
A detailed description of how you used your STEM++ skills to achieve your service goal(s).
You must be logged in to post a submission.
Don't forget
to submit links and/or attachments to documents, videos, photos, audio clips, blog posts, news articles, social media content, etc. that show you implementing action items for your service project.