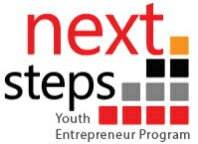 The NEXT Steps Youth Entrepreneur Program
About Us
Our Mission
Reduce the negative impact of poverty by eliminating the poverty mindset
Our Vision
Revolutionize STEAM education through financial literacy, blockchain technology, entertainment & entrepreneurship
Who We Are
The NEXT Steps Youth Entrepreneur Program is an award-winning, youth development intermediary that establishes lines of communication between students, schools, volunteers, mentors, nonprofit organizations and local businesses.
Together, with the edtech platform of The NEXT Steps Small Business Incubator, we are able to integrate our programming into school improvement plans and community engagement policies of Title I and targeted school districts.
Why We Must
Do Better. Think BIGGER!
Key CTE Benefits
As a supplement for Career & Technical Education (CTE) Curricula, Community On Demand creates fun learning environments and meaningful work-based learning experiences to increase the technical and soft (employability) skills of K-12 youth, young adults, STEAM educators and lifelong learners.
High school students involved in CTE are more engaged, perform better and graduate at higher rates.
81 percent of dropouts say relevant, real-world learning opportunities would have kept them in high school.
The average high school graduation rate for students concentrating in CTE programs is 93 percent, compared to an average national freshman graduation rate of 80 percent.
More than 75 percent of secondary CTE concentrators pursued postsecondary education shortly after high school.
Postsecondary CTE fosters postsecondary completion and prepares students and adults for in-demand careers.
4 out of 5 secondary CTE graduates who pursued postsecondary education after high school had earned a credential or were still enrolled two years later.
According to research in Texas, Colorado and Virginia, graduates with technical or applied science associate degrees out-earn bachelor's degree holders by $2,000 to $11,000.
27 percent of people with less than an associate degree, including licenses and certificates, earn more than the average bachelor's degree recipient.
CTE addresses the needs of high-growth industries and helps close the skills gap.
The skilled trades are the hardest jobs to fill in the United States, with recent data citing 1,019,000 jobs open in the trade, transportation and utilities sector and 315,000 jobs open in manufacturing.
Health care occupations, many of which require an associate degree or less, make up 12 of the 20 fastest growing occupations.
STEM occupations such as environmental engineering technicians require an associate degree and will experience faster than average job growth.
Middle-skill jobs, jobs that require education and training beyond high school but less than a bachelor's degree, are a significant part of the economy. Of the 55 million job openings created by 2020, 30 percent will require some college or a two-year associate degree
Investing in CTE yields big returns for state economies.
In Wisconsin, taxpayers receive $12.20 in benefits for every dollar invested in the technical college system.
In Washington, for every dollar invested in secondary CTE programs, taxpayers receive a $9 return on investment.
In Tennessee, CTE returns $2 for every $1 invested. At the secondary level, CTE program completers account for more than $13 million in annual tax revenues.
Our Strategy & Management Team
In order to reduce the negative impact of poverty, the NEXT Steps Youth Entrepreneur Program is using our  CIGS, ATWOOD & Community On Demand program models and game-based learning tools as highly interactive community engagement strategies to help disenfranchised individuals gain the life and high-demand employable/soft skills needed to create, secure and retain employment opportunities within their local communities.
For more information on how to integrate Community On Demand into your community development and workforce readiness initiatives, request a free 1-hr consultation.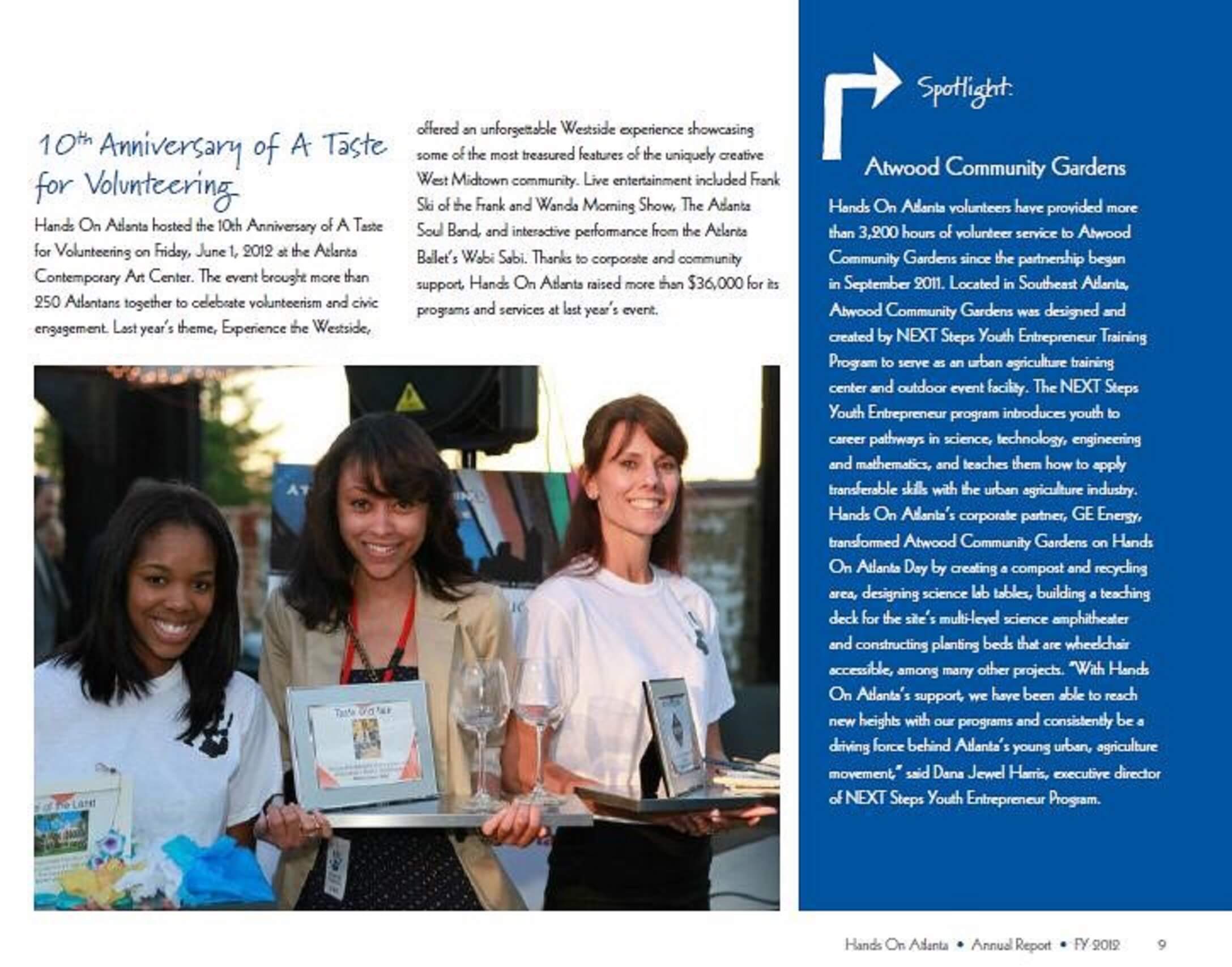 Meet Our Founder
Dana Jewel Harris has over 8 years' experience in U.S. Military Operations as a Logistics Specialist and 25 years' experience in corporate and nonprofit C-Level administration. She has had solid career experiences in the real estate, entertainment, food services, marketing & advertising, construction, government, corporate and non-profit industries. Her specialties are in project management, strategic planning, program design, community outreach, event management, fundraising, and C-Level executive administration.
In 1996, Ms. Harris invented her signature Community Involvement Growth Strategy (CIGS) organizational development model based on the skills she gained from the military and her job at LaFace Records. Her skills allowed her to serve in significant administrative and leadership roles that procured $7mm-$2.4billion in revenue, sales and/or start-up capital for large and small businesses and provide administrative production for eight multi-platinum and gold R&B recording projects ($8MM) while serving as A & R Administrative Assistant at LaFace Records — helping put Atlanta music on the map.
She expanded the application of her CIGS model to STEAM education and urban farming which led to the creation of her capacity-building design tool called The ATWOOD Model. In 2008, she founded The NEXT Steps Youth Entrepreneur Program and raised over $450,000 in donations, grants, cash, and inventory (i.e., assets, property, and equipment valued over $100K) through her Atwood Community Garden & Urban Farm Park.
In 2012, the success of her SWOOM farmers market and the introduction to micro-credentialing inspired the first prototype for her Digital Badge & Skillcoin Rewards System™ and the launch of The NEXT Steps Small Business Incubator.  Just four years later, she drew inspiration from Ric Mathis' Black Friday Film Series to author "The Money Guide for Young Entrepreneurs" and develop the Community On Demand STEAM Education & Life Skills Development card game curriculum.
Ms. Harris holds a Bachelor's Degree in Business Management & Administration from American InterContinental University (Magna Cum Laude).
WANT TO TEACH OUR CURRICULUM?
Sign up to participate in our next Train-The-Trainer Workshop
YES! I want to learn how to integrate the Community On Demand platform into my leadership training, STEAM skills development and workforce readiness curricula!