Description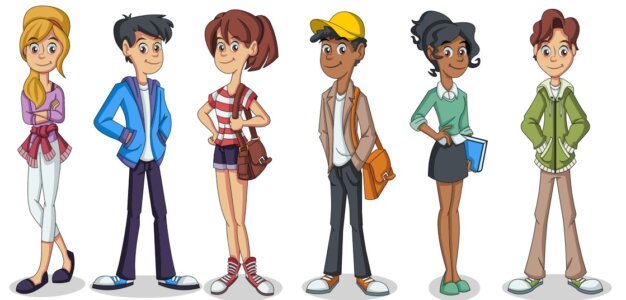 MONEY GUIDE FOR YOUNG ENTREPRENERS
ACTIVITY WORKBOOK • ONLINE COURSES • LESSON PLANS • ACTIVITY WORKSHEETS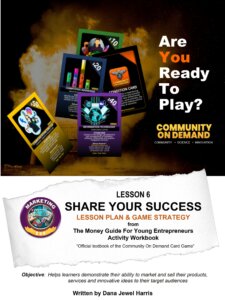 The Money Guide for Young Entrepreneurs Activity Workbook is the official textbook of the Community On Demand card game curriculum.  It provides learners with eight lessons to help young innovators strengthen their high-demand employability skills, create career-building opportunities, and launch business ventures.
After completing Lesson 6. Share Your Success, learners will be able to:
Demonstrate their ability to apply high-demand STEAM skills in marketing, advertising, sales, marketing research, merchandising and/or public relations
Plan, coordinate and implement marketing strategies, advertising campaigns, promotions and public relations activities.
Distribute and monetize their products, services and digital media contentt.
Demonstrate how they were able to convince businesses and consumers to purchase or support their products and services.