Description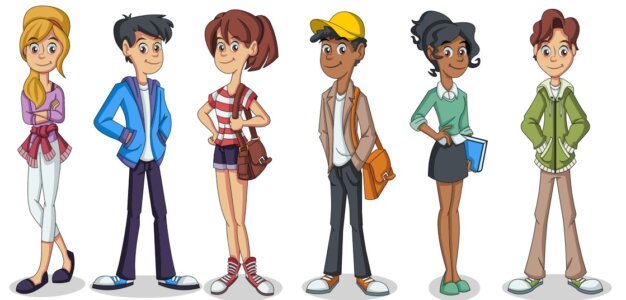 MONEY GUIDE FOR YOUNG ENTREPRENERS
ACTIVITY WORKBOOK • ONLINE COURSES • LESSON PLANS • ACTIVITY WORKSHEETS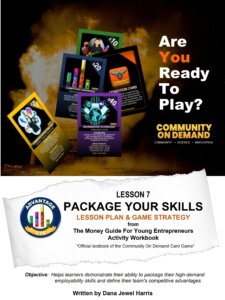 The Money Guide for Young Entrepreneurs Activity Workbook is the official textbook of the Community On Demand card game curriculum.  It provides learners with eight lessons to help young innovators strengthen their high-demand employability skills, create career-building opportunities, and launch business ventures.
After completing Lesson 7. Package Your Skills, learners will be able to:
Demonstrate their ability to identify the primary factors that will lead to the success of their impact solution and service-learning project.
Plan, coordinate and implement your marketing strategy for their JEM Team.
Assess the capabilities of their Junior Executive Management (JEM) Team and the socio-economic impact of their service-learning project.
Demonstrate how they were able to create branding, presentation and marketing materials for their Junior Executive Management Team.