Description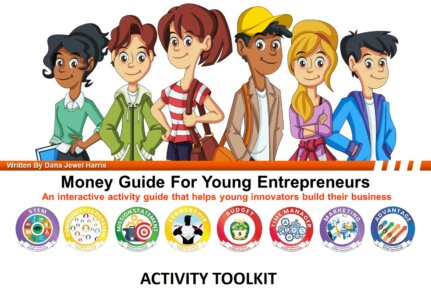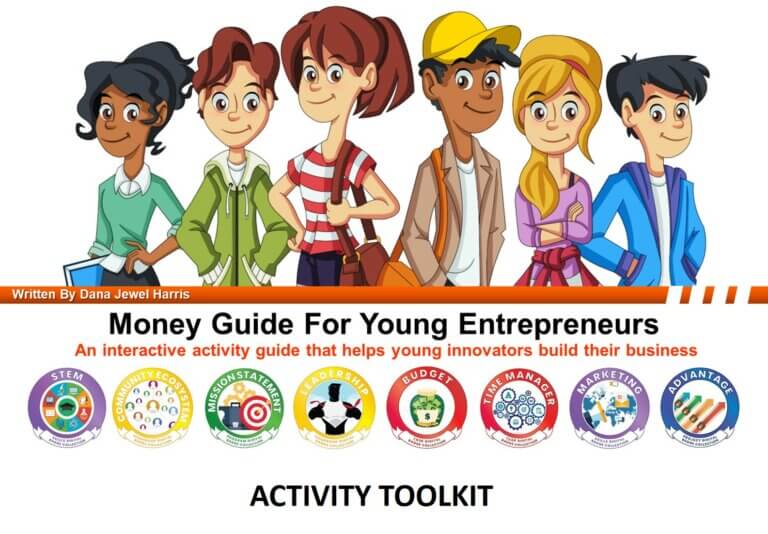 MONEY GUIDE FOR YOUNG ENTREPRENEURS ACTIVITY WORKSHEETS TOOLKIT
The Money Guide for Young Entrepreneurs Activity Worksheets Toolkit includes 12 downloadable activity worksheets that correspond with the lessons inside the Money Guide for Young Entrepreneurs Activity Workbook. Each worksheet documents a learner's achievements as they assess their STEAM skills, build their JEM team, create career-building opportunities, launch new business venture, and complete their service learning project for the Community On Demand card game.
The Money Guide activity worksheet toolkit include:
Business Plan Presentation Outline
Digital Badge Calculation Grid
Do The Math Activity Sheet
Explore Your Community Mapping Grid
Junior Executive Management Team Brand Profile Checklist
Junior Executive Management Team Meeting Agenda
Junior Executive Management Team Organizational Model
Mission Statement Worksheet
Program Planning Checklist
Project Planning Checklist
STEAM Investigative Process Map
Time Is Money Calculation Chart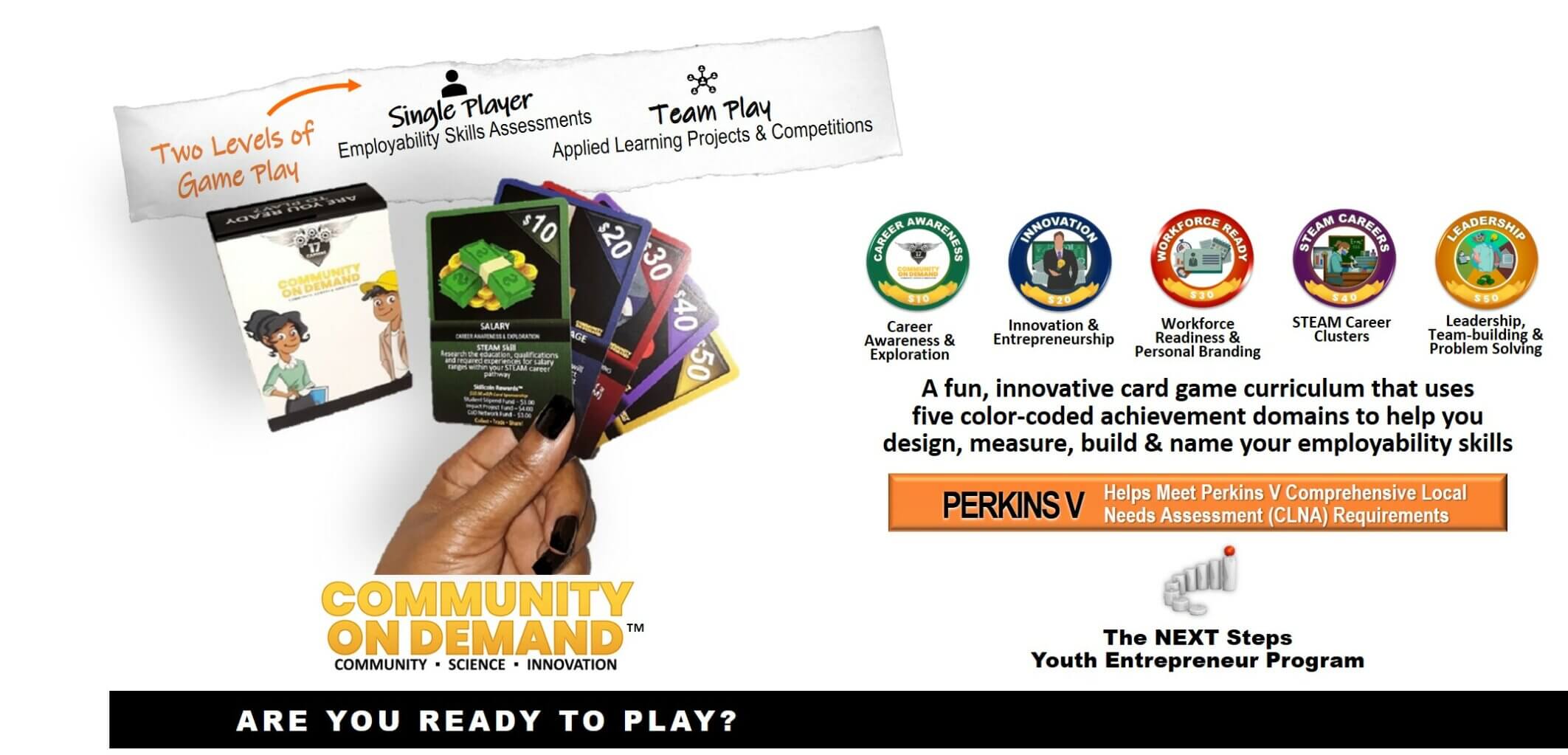 Purchase All Game Pieces of
The Community On Demand  Card Game
Professional development and leadership training workshops available.