Description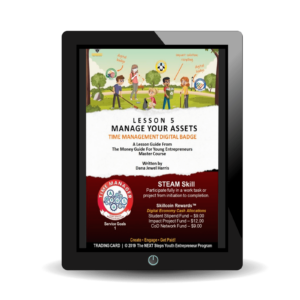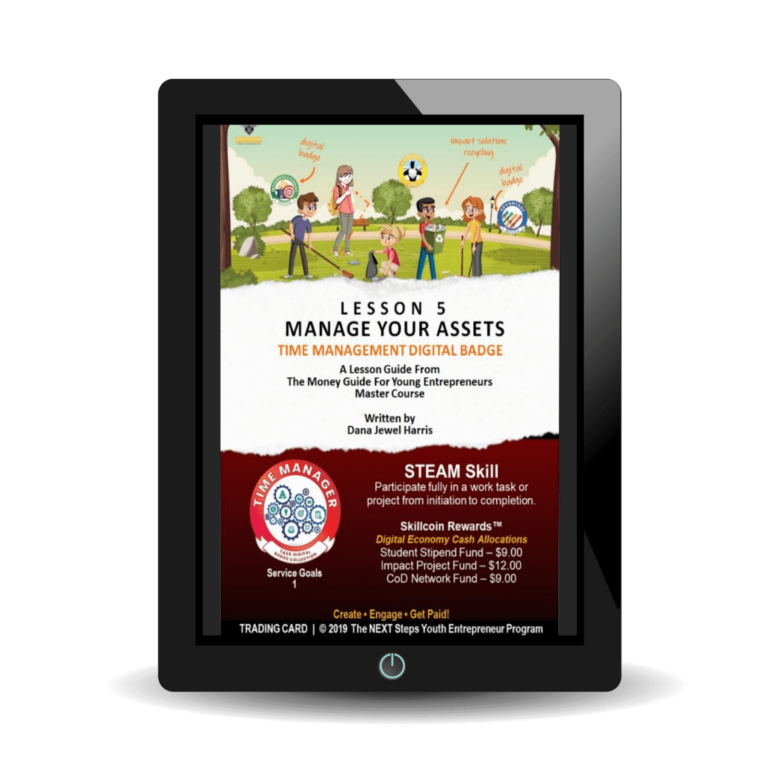 LESSON 5. MANAGE YOUR ASSETS
$19.99 per person
In this lesson, you will use The STEAM Investigative Process to demonstrate your ability to manage time as one of your most valuable resources. By completing this lesson, you will learn how to:
Demonstrate effective use of calendars and planning tools.
Coordinate dates, times and locations for project activities with their JEM Team and Partners in Education Network.
Complete the Time Is Money activity worksheet to calculate the best use and highest value of their time.
Demonstrate how they calculated the value of their JEM team's time and resources.