Description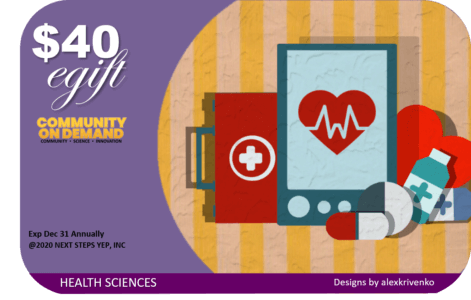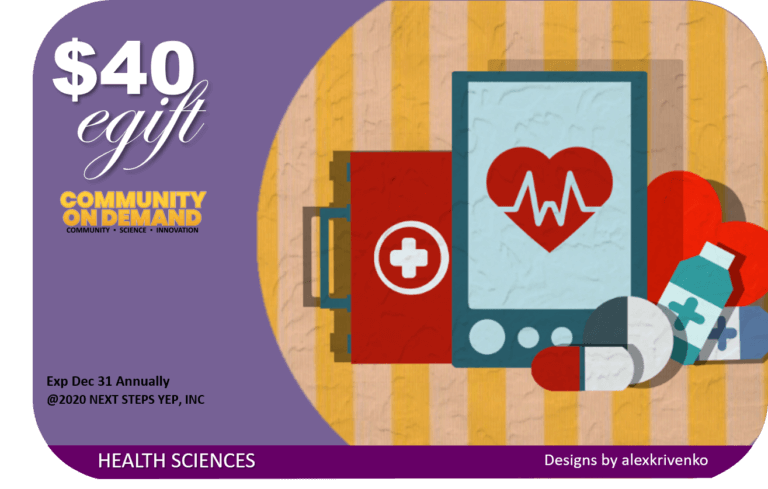 HEALTH SCIENCES EGIFT CARD
$40.00 Sponsorship
Invest in learners that are exploring careers in planning, managing, and providing therapeutic services, diagnostic services, health informatics, support services, and biotechnology research and development as they complete their service-learning project(s).

Career Pathways
Describe how various healthcare roles fit into the office/department, the organization and the overall health care environment.
Develop a career plan that compares therapeutic, diagnostic, health informatics, environmental support, and biotechnology research and development career pathways.
Evaluate the impact of diversity and ethics on healthcare delivery to demonstrate respectful and empathetic treatment of ALL patients/clients (patient/customer service).
Demonstrate an understanding of the basic legal responsibilities of healthcare workers in regards to torts, malpractice, and negligence, invasion of privacy, privileged communication, patient/client confidentiality, and informed consent.
Analyze the healthcare delivery system (public, private, government, and nonprofit), describe the responsibilities of consumers within the healthcare system, and explain how to engage patients and families in their own healthcare.
Identify and demonstrate the various methods of providing and obtaining information from patients, family members, other agencies, and other members of the healthcare team.
Triple Your Impact!
Your eGift card sponsorship is a 100% tax-deductible donation to students through the NEXT Steps Youth Entrepreneur Program (a 501c3 nonprofit organization) and will be distributed through three sustainability funds:
30% Student Stipend Fund – Cash stipends for students that submit proof of their work. Can be spend any way they choose.
40% Impact Project Fund – "Seed money" for Junior Executive Management Teams to purchase materials and services required to complete their STEAM Investigative Process.
30% CoD Network Fund – Funding used to create special events that  market, promote and distribute products, services and student achievements throughout the Community On Demand Digital Media Network.