Description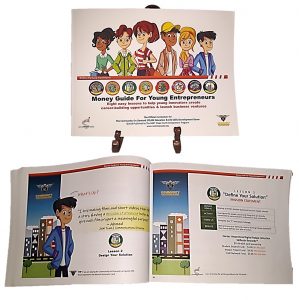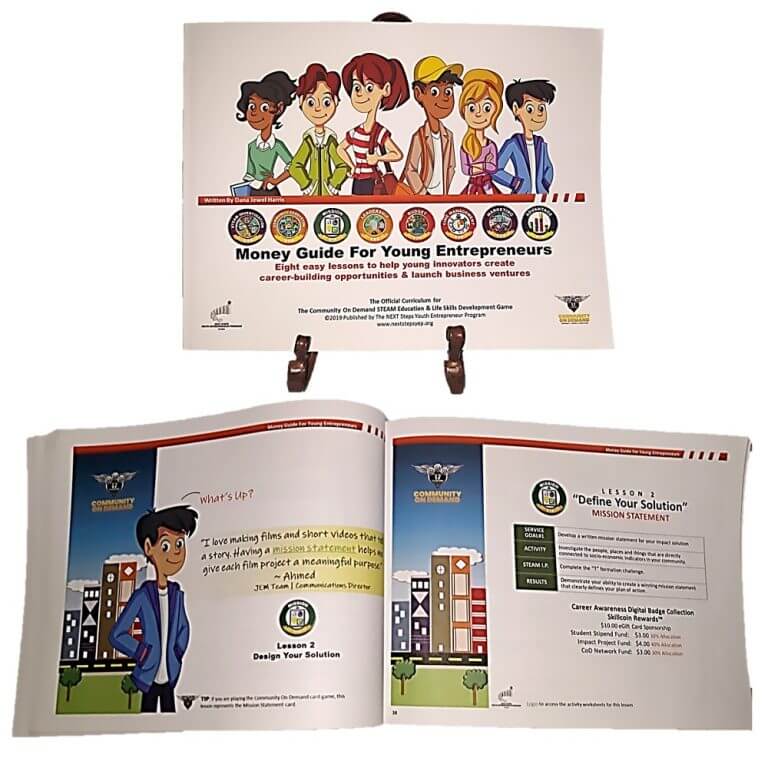 MONEY GUIDE FOR YOUNG ENTREPRENEURS ACTIVITY GUIDE
$40.00 each
The Money Guide for Young Entrepreneurs is the official textbook of The Community On Demand card game. It provides eight interactive lessons to help learners strengthen their high-demand employability skills in leadership, team-building and problem-solving.
Each interactive lesson teaches learners of all ages how to:
Create and implement an impact solution
Demonstrate the value of their STEAM skills
Build a team
Promote and brand their achievements AND
Develop a business or career-building opportunity that benefits themselves, their families, their team and their community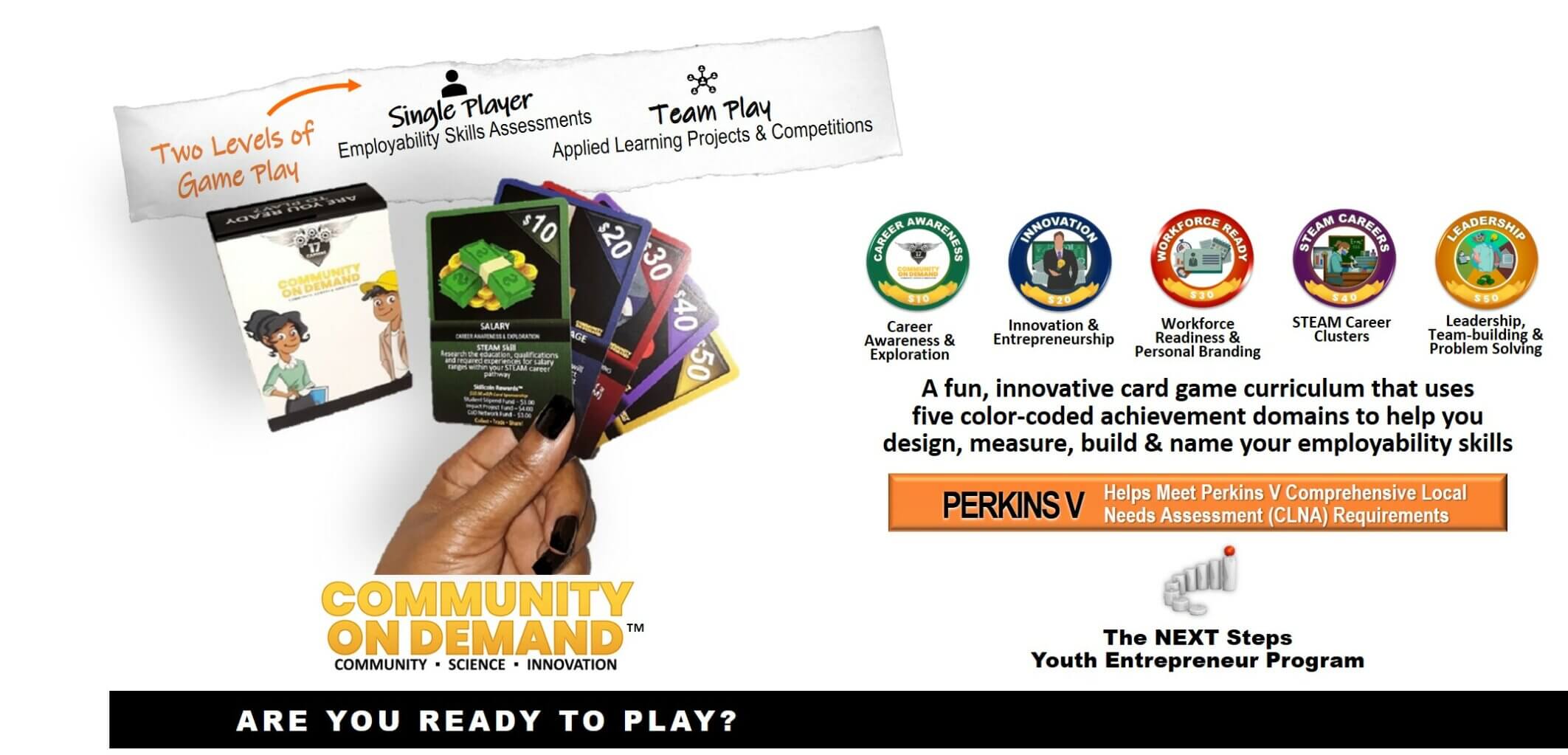 Purchase All Game Pieces of
The Community On Demand  Card Game
Professional development and leadership training workshops available.