Description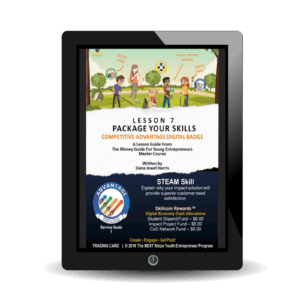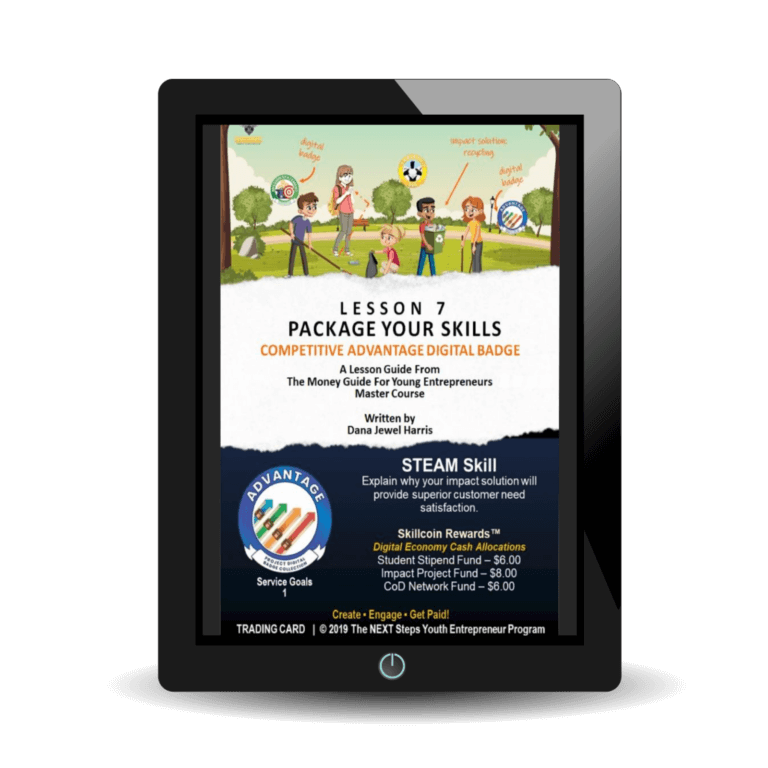 LESSON 7. PACKAGE YOUR SKILLS
$19.99 per person
This lesson will help you demonstrate your ability to identify the primary factors that will lead to the success of your impact solution and service-learning project.
In this lesson, you will learn how to:
Explain why their impact solution will provide superior customer needs satisfaction.
Present how their team planned, coordinated and implemented your marketing strategy.
Assess the capabilities of their JEM team and the socio-economic impact of their service-learning project.
Create branding, presentation and marketing materials for their Junior Executive Management Team.