Description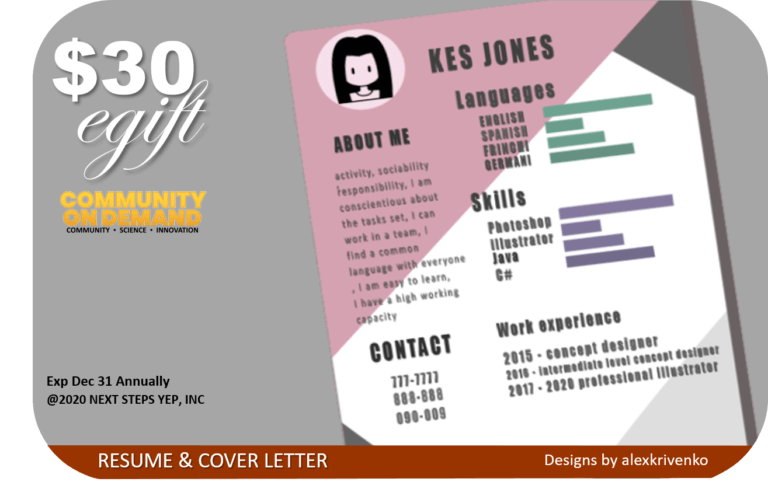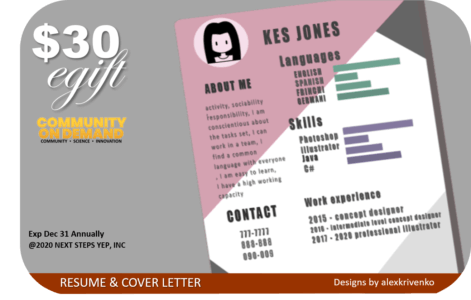 RESUME & COVER LETTER EGIFT CARD
$30.00 Contribution Value
Sponsor this STEAM education eGift card if you want to invest in learners that demonstrate how they complete their STEAM resume and cover letter to highlight the value of their achievements as they complete their service-learning project(s). 
Triple Your Impact!
Sponsorship of this eGift card is a 100% tax-deductible donation to the NEXT Steps Youth Entrepreneur Program which will be divided into three sustainability funds to support and reward learners that play Community On Demand to strengthen their employability skills. 
Sponsorship Allocations
Purchase All Game Pieces of
The Community On Demand  Card Game
Professional development and leadership training workshops available.