Description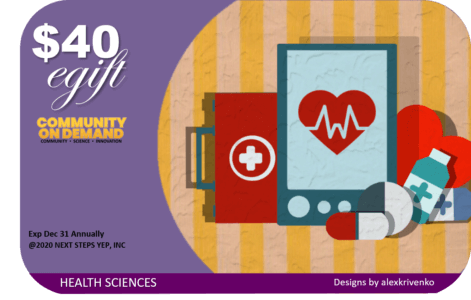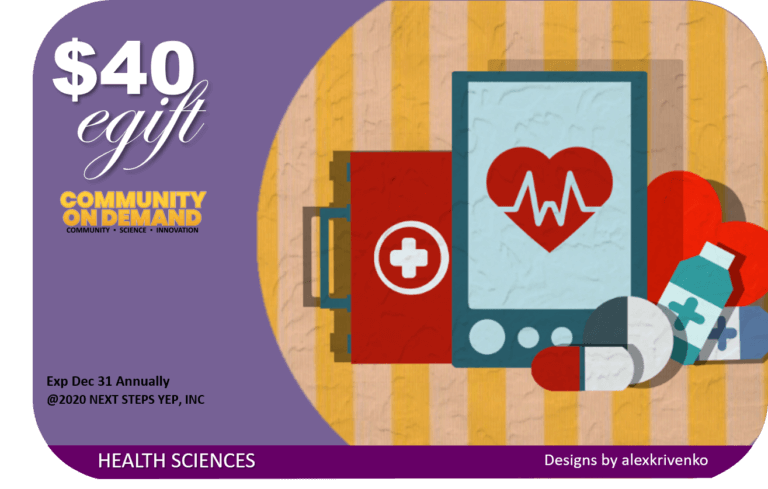 HEALTH SCIENCES EGIFT CARD
$40.00 Sponsorship
Invest in learners that are exploring careers in planning, managing, and providing therapeutic services, diagnostic services, health informatics, support services, and biotechnology research and development as they complete their service-learning project(s).

Career Pathways
Describe how various healthcare roles fit into the office/department, the organization and the overall health care environment.
Develop a career plan that compares therapeutic, diagnostic, health informatics, environmental support, and biotechnology research and development career pathways.
Evaluate the impact of diversity and ethics on healthcare delivery to demonstrate respectful and empathetic treatment of ALL patients/clients (patient/customer service).
Demonstrate an understanding of the basic legal responsibilities of healthcare workers in regards to torts, malpractice, and negligence, invasion of privacy, privileged communication, patient/client confidentiality, and informed consent.
Analyze the healthcare delivery system (public, private, government, and nonprofit), describe the responsibilities of consumers within the healthcare system, and explain how to engage patients and families in their own healthcare.
Identify and demonstrate the various methods of providing and obtaining information from patients, family members, other agencies, and other members of the healthcare team.
STEAM Education eGift Card Gallery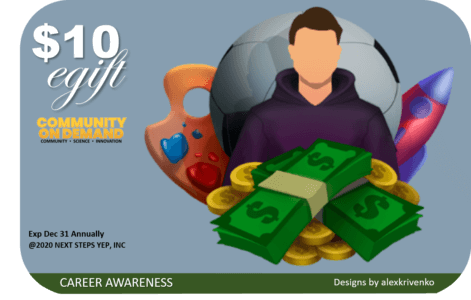 Triple Your Impact.  Use our STEAM Education eGift cards to purchase community shares, reward student achievement, and make tax-deductible investments in skills development training that can positively impact the triple bottom line of your team, project or company. 
Each eGift card has a profile page that lists the service goals, Skillcoin Rewards™ allocations, digital media sharing links, and funding allocations as listed in the charts below: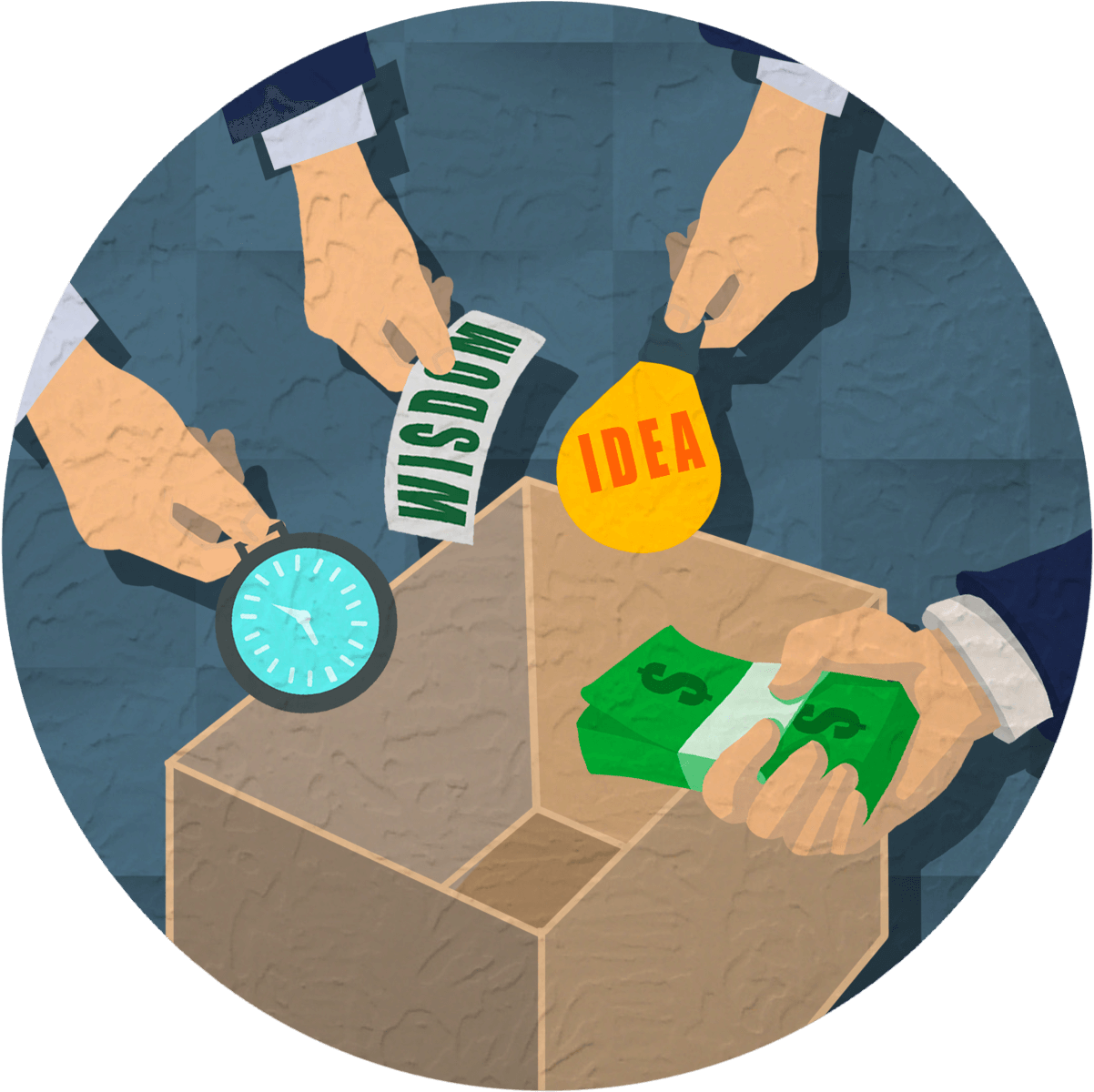 REWARD
30% of all eGift card sponsorships are allocated to a Student Stipend Fund to provide scholarships, grants, cash stipends and donations.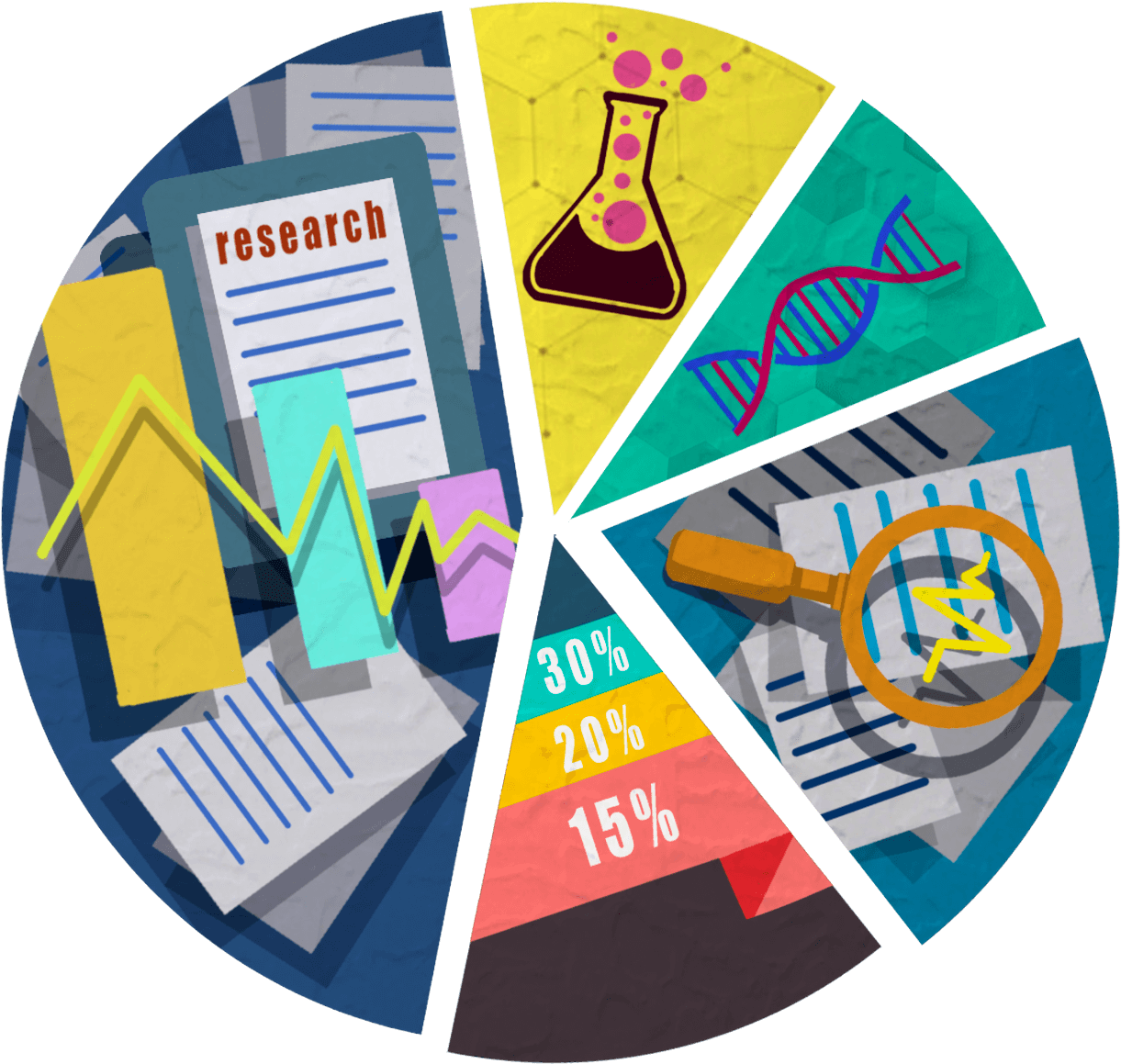 FUND
40% of all eGift card sponsorships go to our Impact Project Fund to create operating budgets for service-learning projects.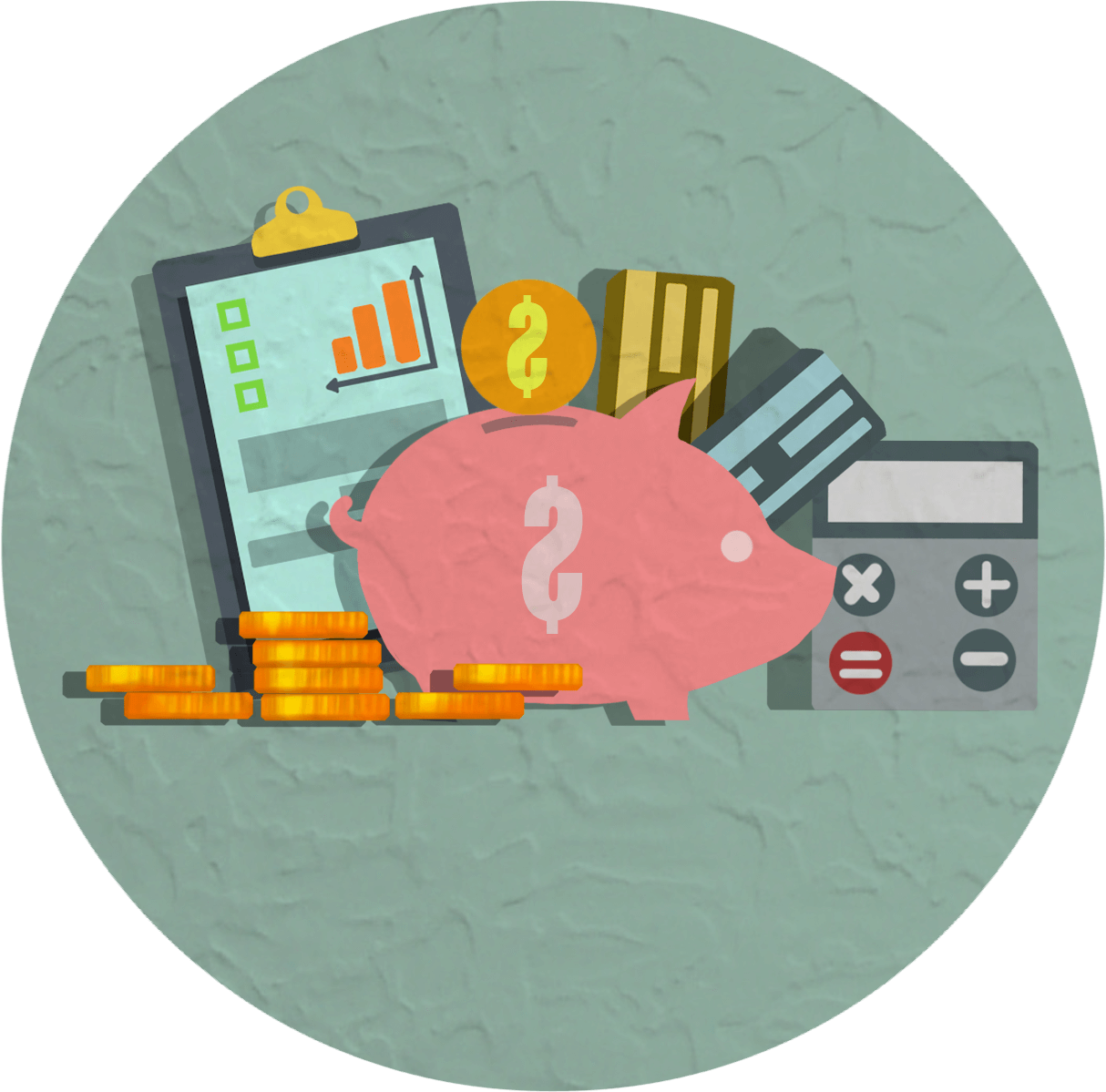 INVEST
30% of all eGift card sponsorships go to our CoD Network Fund to support start-ups, special events and social ventures.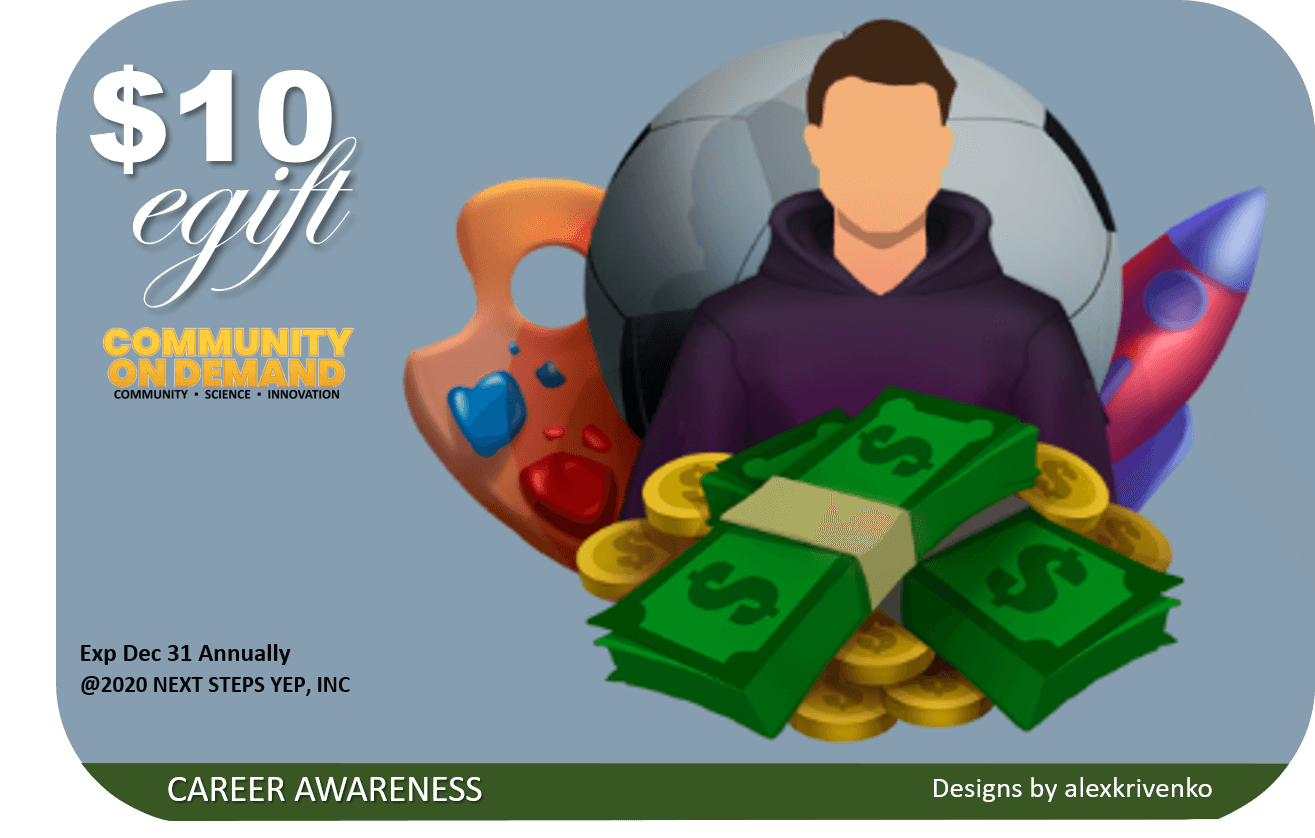 Sponsor $10.00 egift cards to help fund projects that provide learners with opportunities to assess and strengthen their readiness for college and career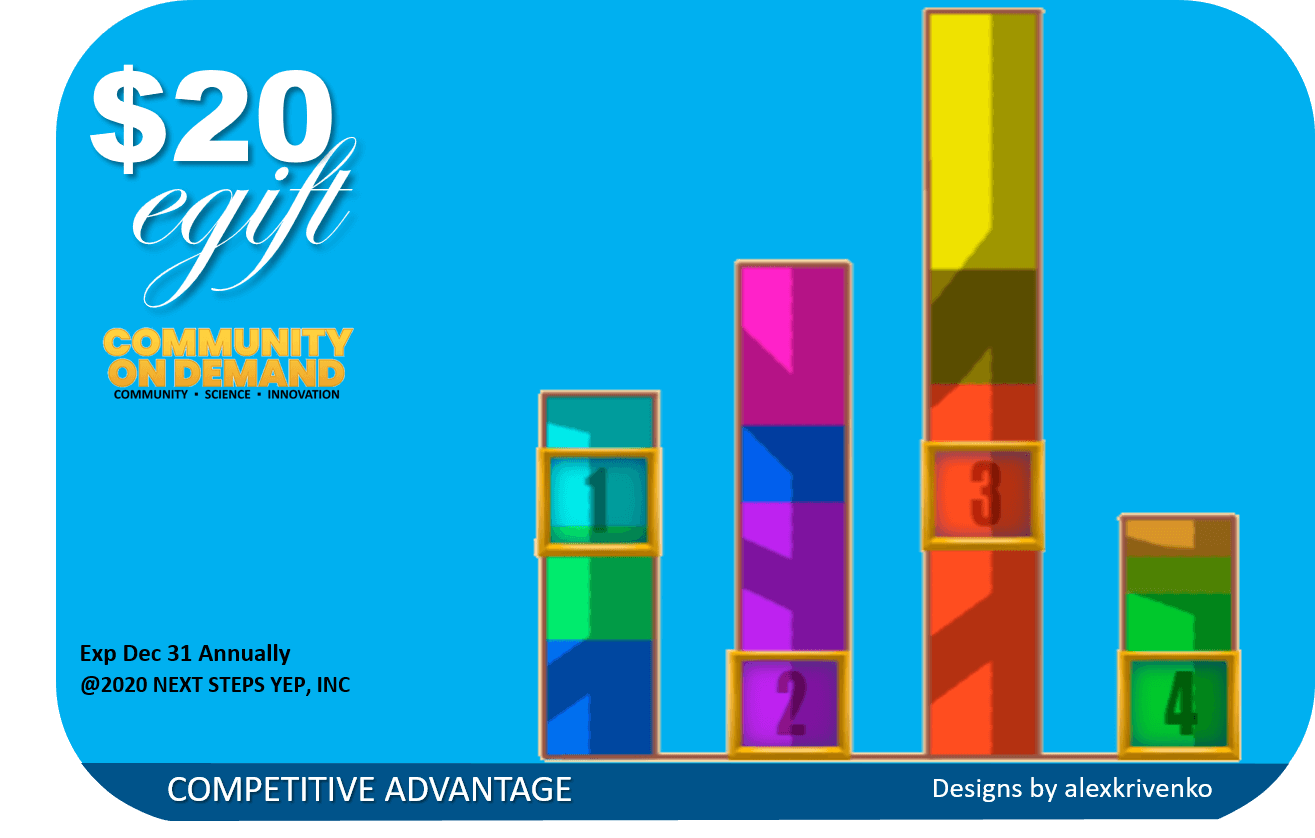 Sponsor $20.00 egift cards to help fund projects that provide learners with opportunities to create impact solutions and social ventures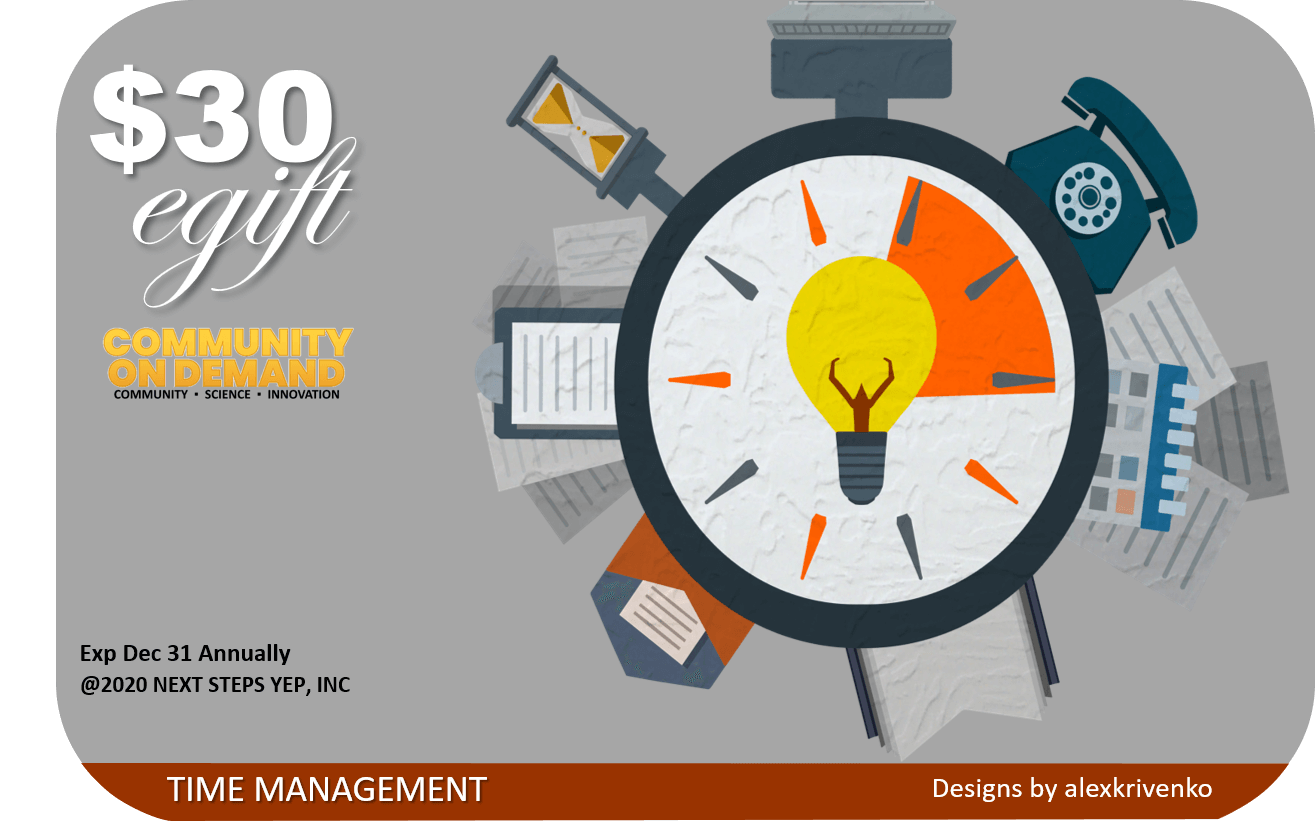 Sponsor $30.00 egift cards to help fund projects that provide learners with opportunities to develop their high-demand employability skills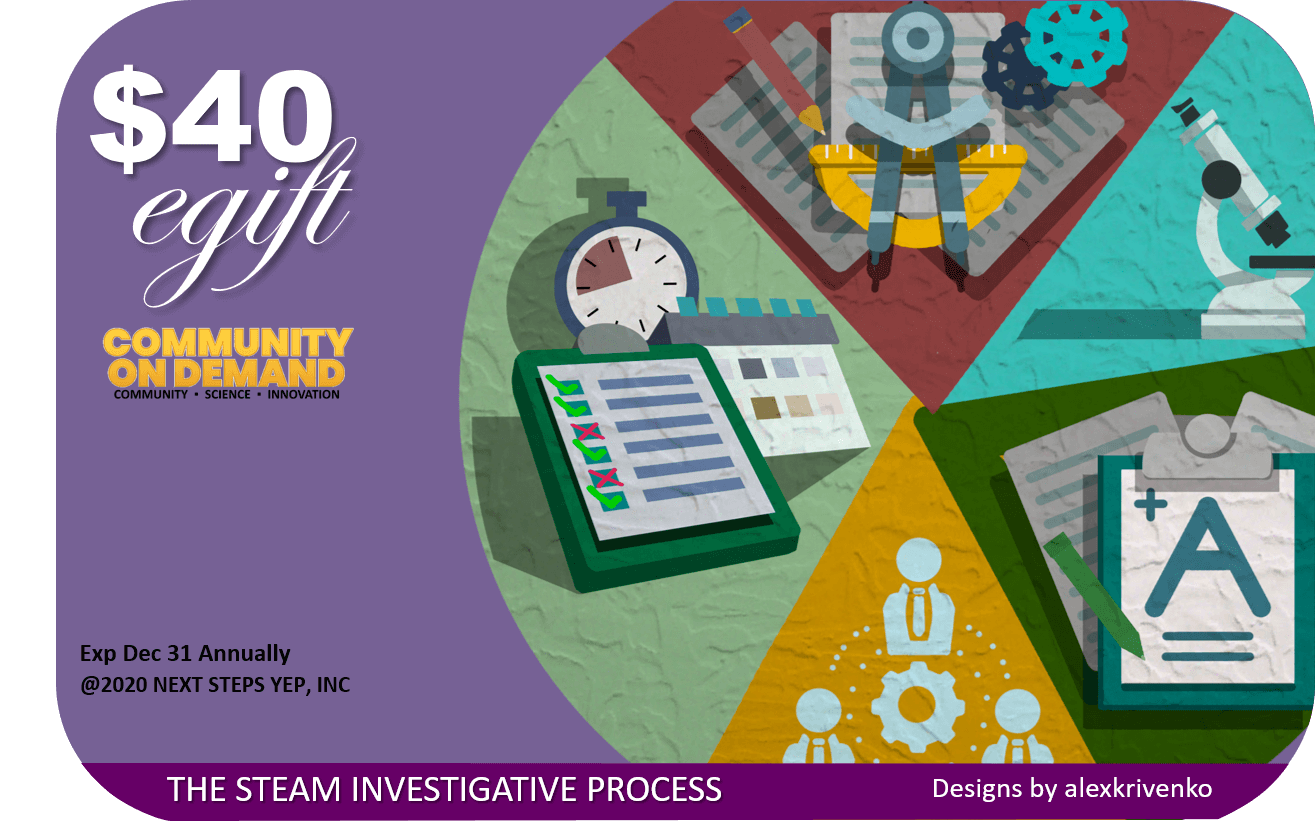 Sponsor $40.00 egift cards to help fund projects that provide learners with opportunities to participate in enhanced work-based learning experiences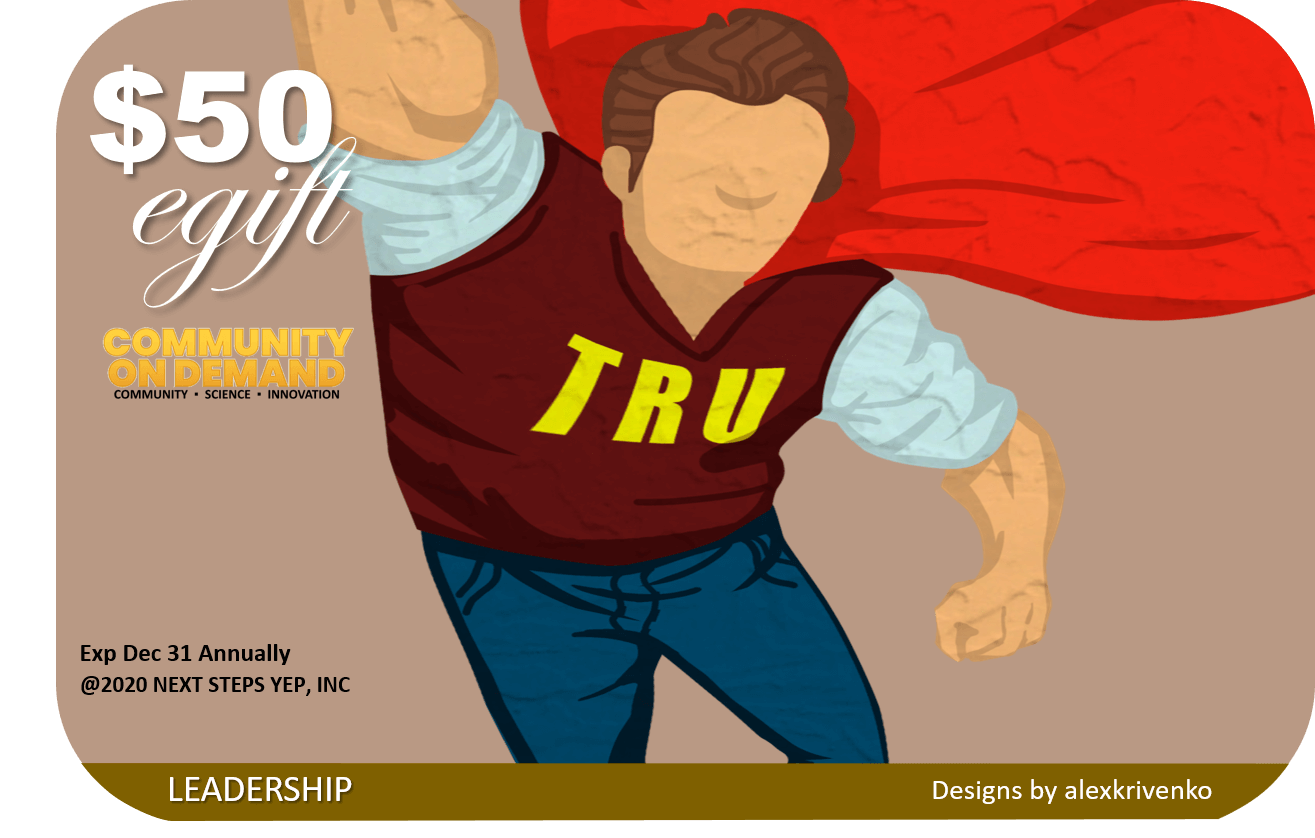 Sponsor $50.00 egift cards to help fund projects that provide learners with opportunities to develop 11 leadership and decision-making skills