Do Better • Think Bigger • Share
Are You Ready To Play?
Play the Basic Team Player version of Community On Demand!
Earn digital badges & Skillcoin Rewards when you build a Junior Executive Management (JEM) Team and develop an impact solution for your community.
Requirements
Pay registration fee – $25.00 (includes Community On Demand game set – optional)
Complete the "How To Money Guide" online orientation
Unlock all lessons in The JEM Team Leadership Course
Earn digital badges, Skillcoin Rewards & leaderboard status!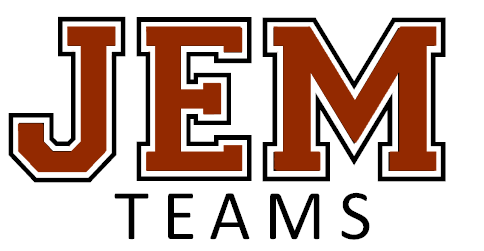 – W A N T E D  – 
50 Junior Executive Managers
To Build A New Student Organization For Career Readiness
JEM Team Leaders and needed to guide players through the process of developing career paths and programs of study while providing them with activities, programs, competitive events and career-building opportunities to gain the skills and abilities needed to be successful in those careers.
The Importance Of
Career & Technical Student Organizations (CTSOs)
What It Takes To Become
A Career & Technical Student Organization (CTSO)
One of the goals of The NEXT Steps Youth Entrepreneur Program is to have our Junior Executive Management Teams be recognized as a national Career & Technical Student Organization (CTSO).
Career and Technical Student Organizations (CTSO) enhance student learning through contextual instruction, leadership and personal development, applied learning and real world application.  They are work as an integral component of the classroom curriculum and instruction, building upon employability and career skills and concepts through the application and engagement of students in hands-on demonstrations and real life and/or work experiences. In addition, students have opportunities to hold leadership positions at the local, state, and national level and attend leadership development conferences to network with other students as well as business and industry partners.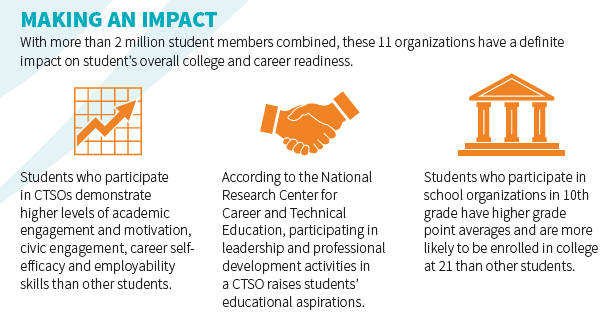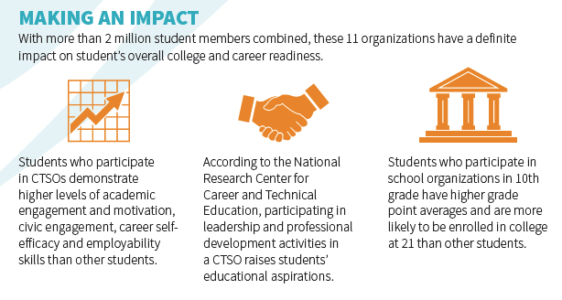 To be recognized as a Career and Technical Student Organization (CTSO) by the National Coordinating Council, NEXT Steps will take the next three years to meet the following criteria:
Offer programs that are integral to the industry or occupational focus that may be associated with a career pathways program, program of study or
Serve CTE students and teachers in one or more of the 16 Career Clusters® identified in The National Career Clusters®
Incorporation as a 501(c)(3) not-for-profit corporation in the United
Organizing themselves into state geographic
Having substantial representation on their board of directors from CTE educators and/or administrators.
Demonstrate they have met these criteria, be willing to be a part of the NCC-CTSO through attendance and participation at NCC- CTSO meetings and activities and apply for membership by contacting the Chair of the NCC-CTSO providing the necessary documentation.
Have sufficient engagement by CTE students, educators and state departments of education to be considered national in scope:
20,000 or more student members organized into chapters in middle, secondary and/or postsecondary institutions (with a formalized process for election/selection of student leaders/officers at the local, state and national levels and a structured program of work)*.
1,000 or more middle, secondary and/or postsecondary
Fifteen (15) or more state associations recognized by their state/territorial education agency as integral to their state's CTE instructional program/curriculum and the state/territorial level advisor/leader must be a recognized and approved by the state/territorial education agency as an employee and/or contracted for
Have an identified, participating and employed National Executive Director or
Have a minimum of 10 career and/or leadership development activities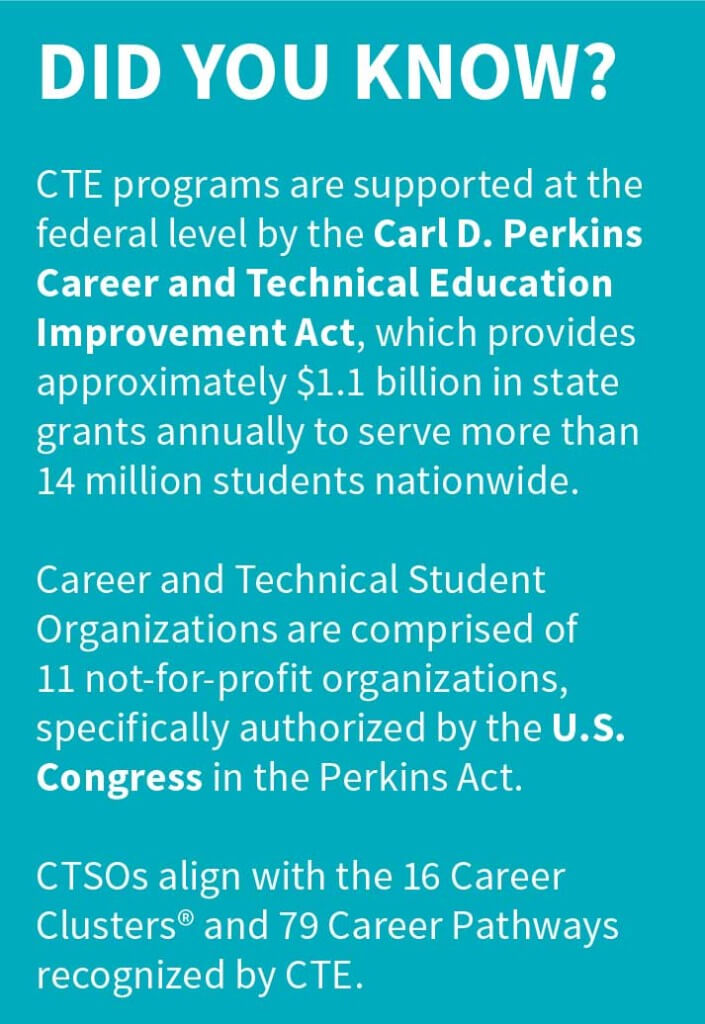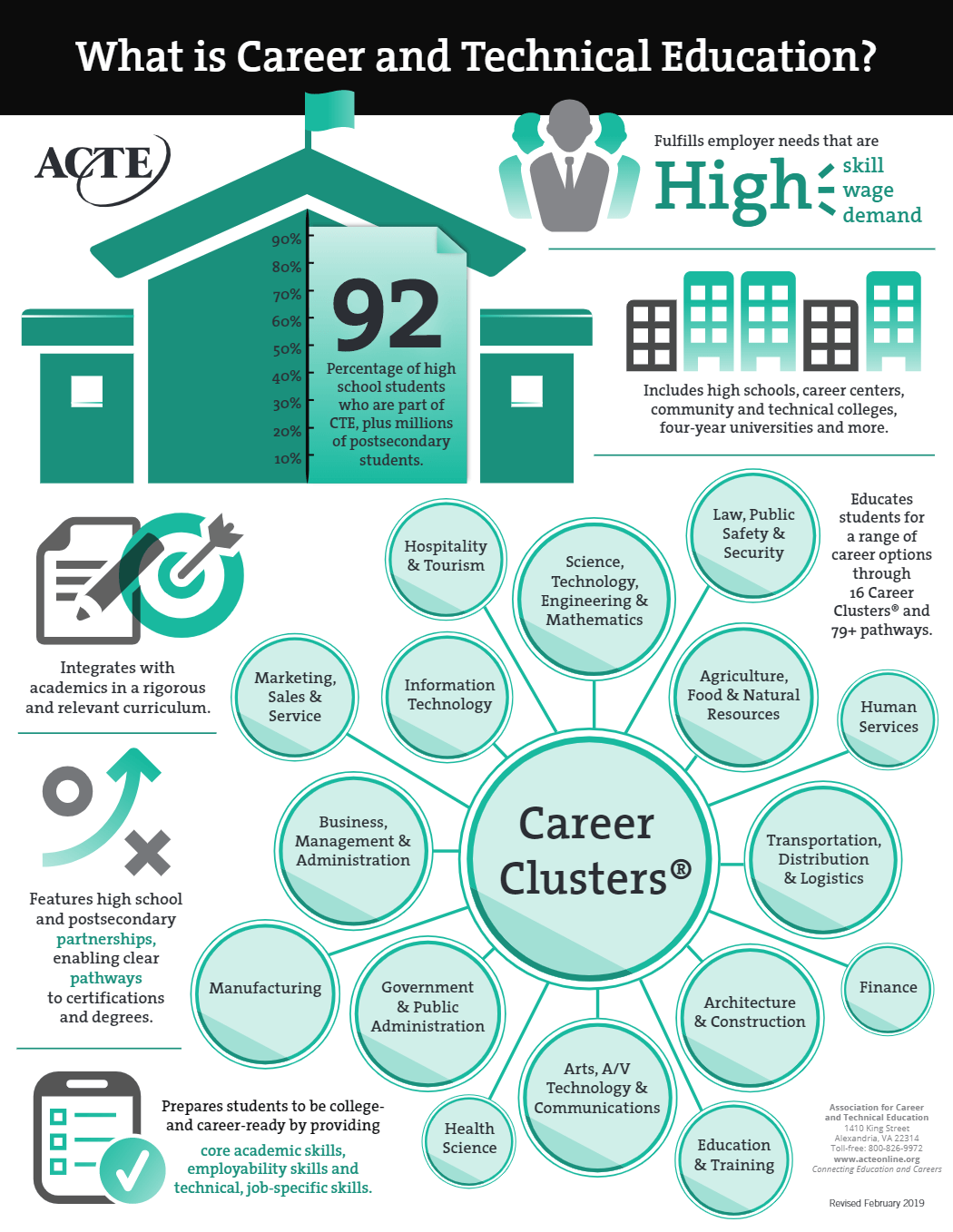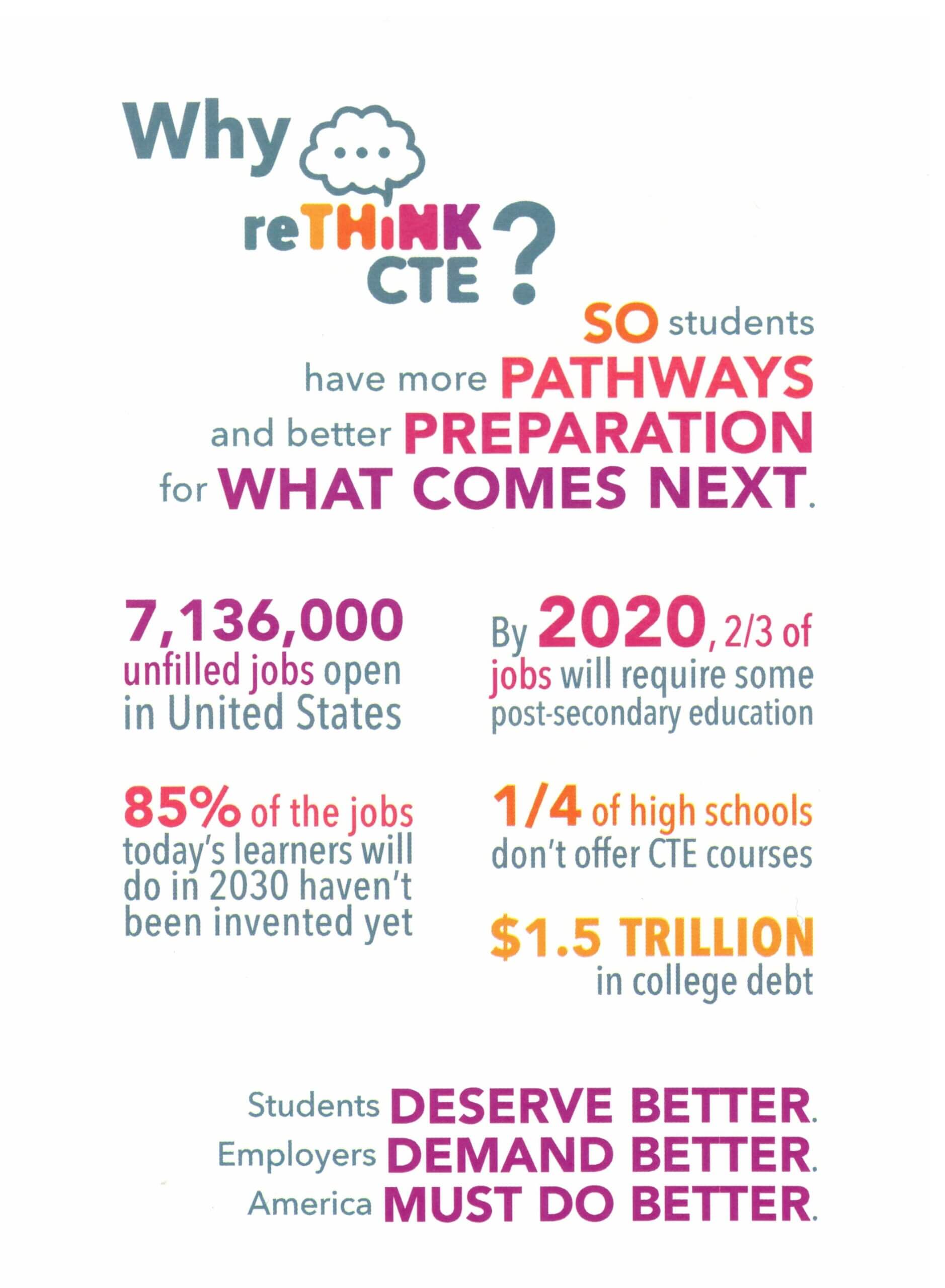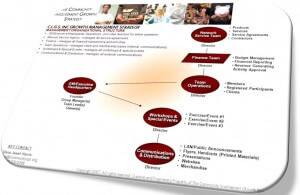 NEXT Steps
FY2021-2021 Organizational Goals
& Strategic Plan
1MM
Social media shares of our eGift cards
#1
Developer of STEAM Innovators & Entrepreneurs
50
Competing Junior Executive Management (JEM) Teams 
20k
Active Student Members in the CoD Digital Society
10
Participating school districts and their communities
Key Benefits of our Affiliate, Sponsorship & Work-Based Learning Programs:
Learners are able to demonstrate their ability to promote, brand and monetize their knowledge, special abilities, interests, STEAM skills and achievements.
Learners gain real workforce experiences in the arts, communications, film, television, retail, ecommerce, marketing and business career pathways.
Learners are able to create sustainable impact solutions that benefit their communities and possibly convert them into career-building opportunities and social enterprises.
Learners earn micro-credentials and are taught how to create digital portfolios, financial portfolios, business plans and pitch decks.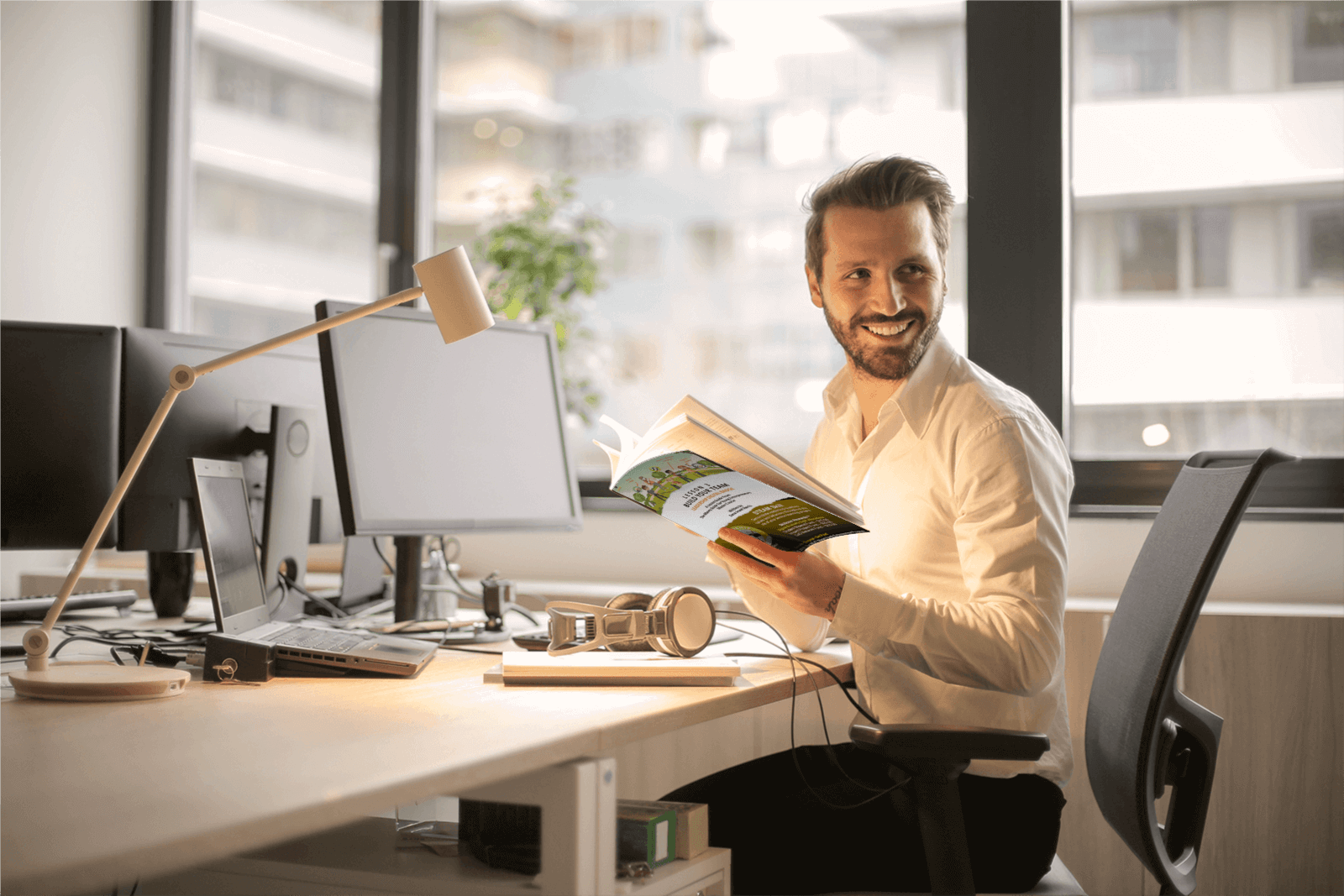 WANT TO TEACH OUR CURRICULUM?
Sign up to participate in our next Train-The-Trainer Workshop
YES! I want to learn how to integrate this edtech platform into my leadership training, STEAM skills development and workforce readiness program(s). Please save me a seat!