Description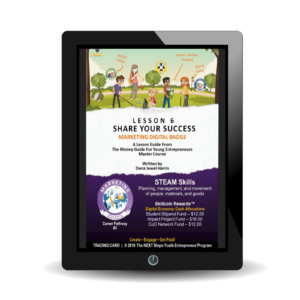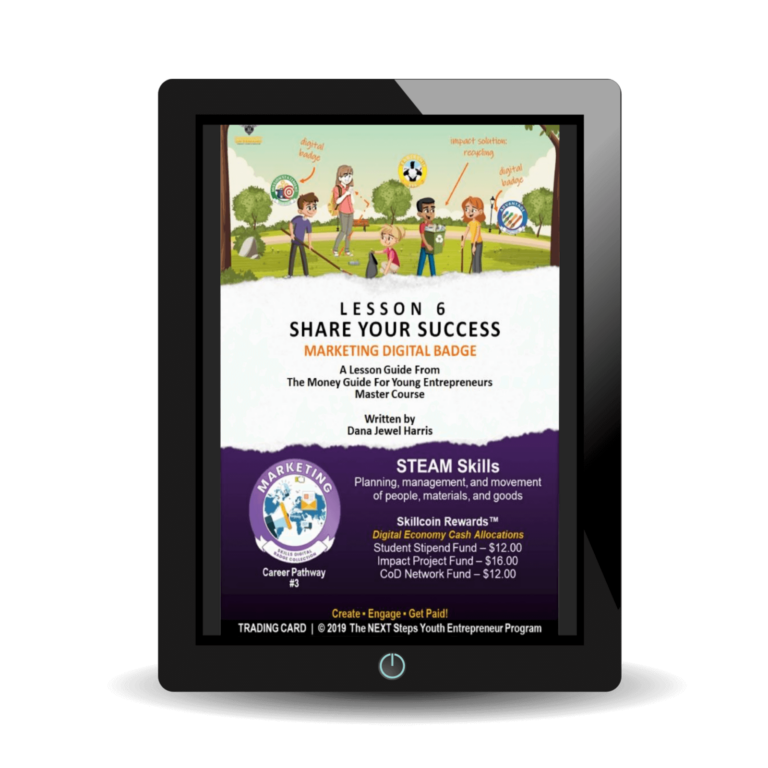 LESSON 6. SHARE YOUR SUCCESSES
$19.99 per person
In this lesson, you will use The STEAM Investigative Process to demonstrate your ability to market and sell your products, services, creative content, and innovative ideas to your target audience. By completing this lesson, you will learn how to:
Get the products and services of your Junior Executive Management Team into the hands of your customers.
Plan, coordinate and implement marketing strategies, advertising campaigns, promotions and public relations activities.
Distribute and monetize your products, services and digital media content.
Present how you convinced businesses and consumers to purchase or support your products and services.