Description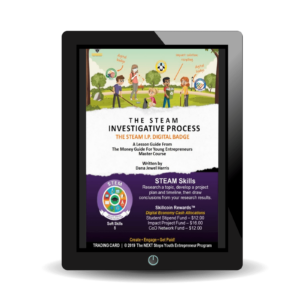 THE STEAM INVESTIGATIVE PROCESS
$19.99 per person
In this lesson, we introduce learners to our 21st Century version of The Scientific Method — a project-based learning approach called The STEAM Investigative Process. It is designed to strengthen skills in research, design, planning, coordination and evaluation activities to help learners successfully identify a problem, develop and implement an impact solution, and professionally present their documented results and achievements.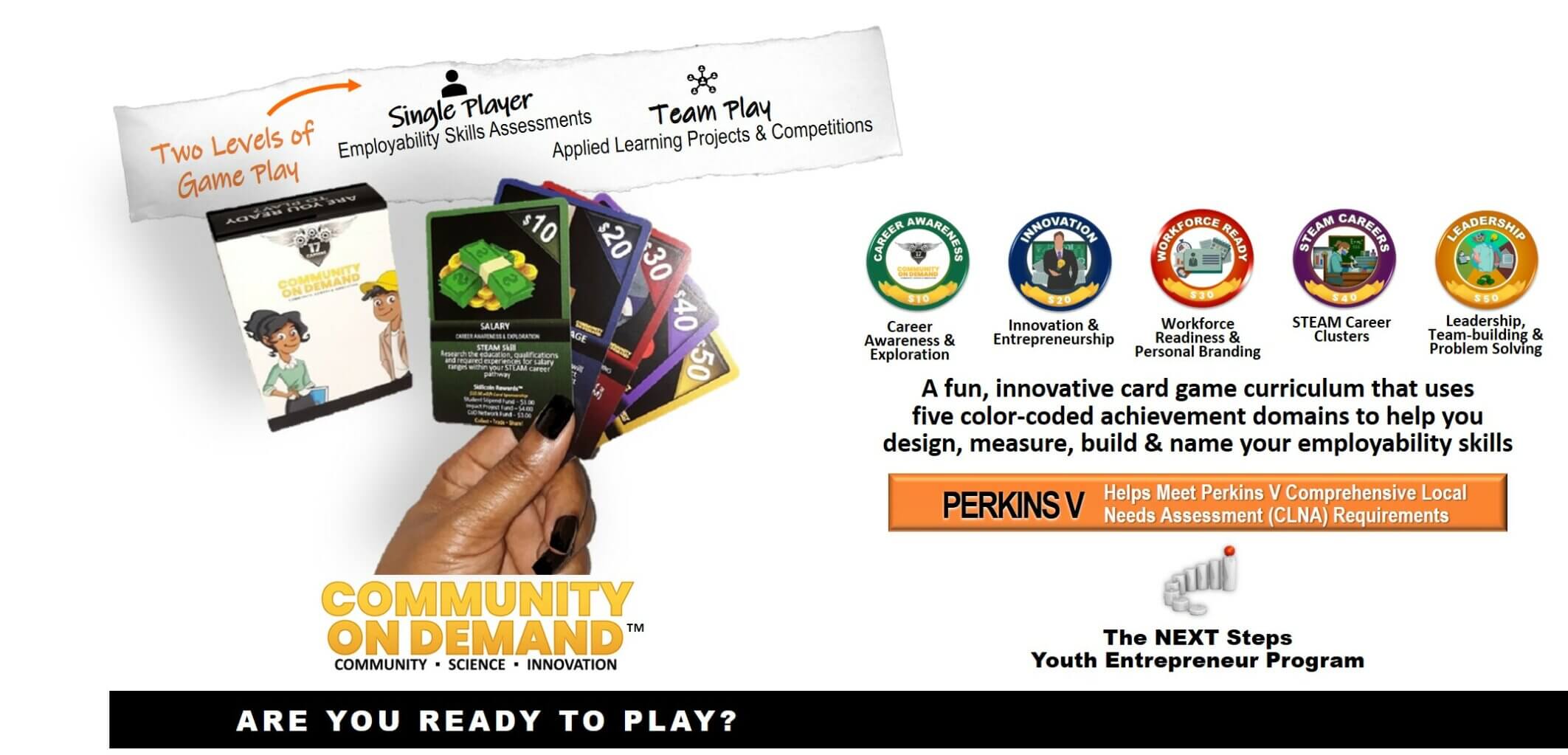 Purchase All Game Pieces of
The Community On Demand  Card Game
Professional development and leadership training workshops available.