Description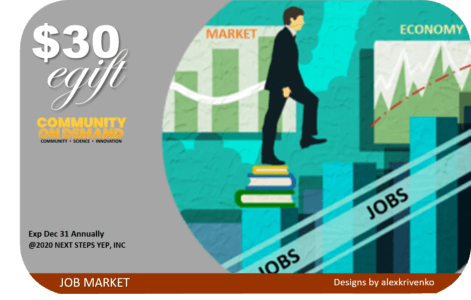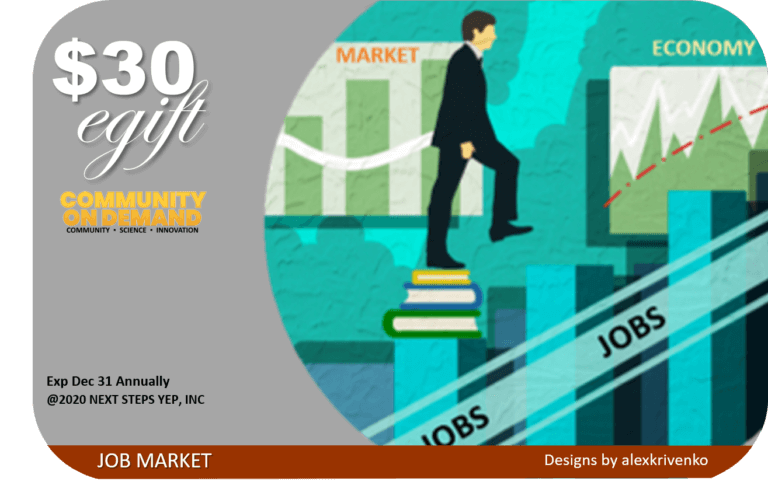 JOB MARKET EGIFT CARD
$30.00 Sponsorship
Invest in learners that are demonstrating their ability to identify career opportunities that are available within their chosen STEAM career clusters as they complete their service-learning project(s).

Service Goals
Learners must define terms commonly used on job applications specific to their STEAM career pathway.
Learners must explain the importance of good references and secure one from their Local Contributor Network.
Learners must interpret application questions and provided appropriate, thoughtful and fact-based responses.
Learners must complete 2-3 job applications using their STEAM Resume and financial portfolio.
Learners must locate and/or secure their social security card.
Learners must locate and/or secure a valid state or government issued ID.
Learners must locate and/or secure a copy of your birth certificate (or know where the notarized original is).
Learners must completed an I-9 form.
Learners must complete the online application for a work permit (if under the age 16).
STEAM Education eGift Card Gallery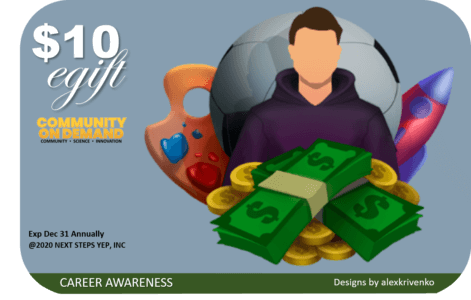 Triple Your Impact.  Use our STEAM Education eGift cards to purchase community shares, reward student achievement, and make tax-deductible investments in skills development training that can positively impact the triple bottom line of your team, project or company. 
Each eGift card has a profile page that lists the service goals, Skillcoin Rewards™ allocations, digital media sharing links, and funding allocations as listed in the charts below: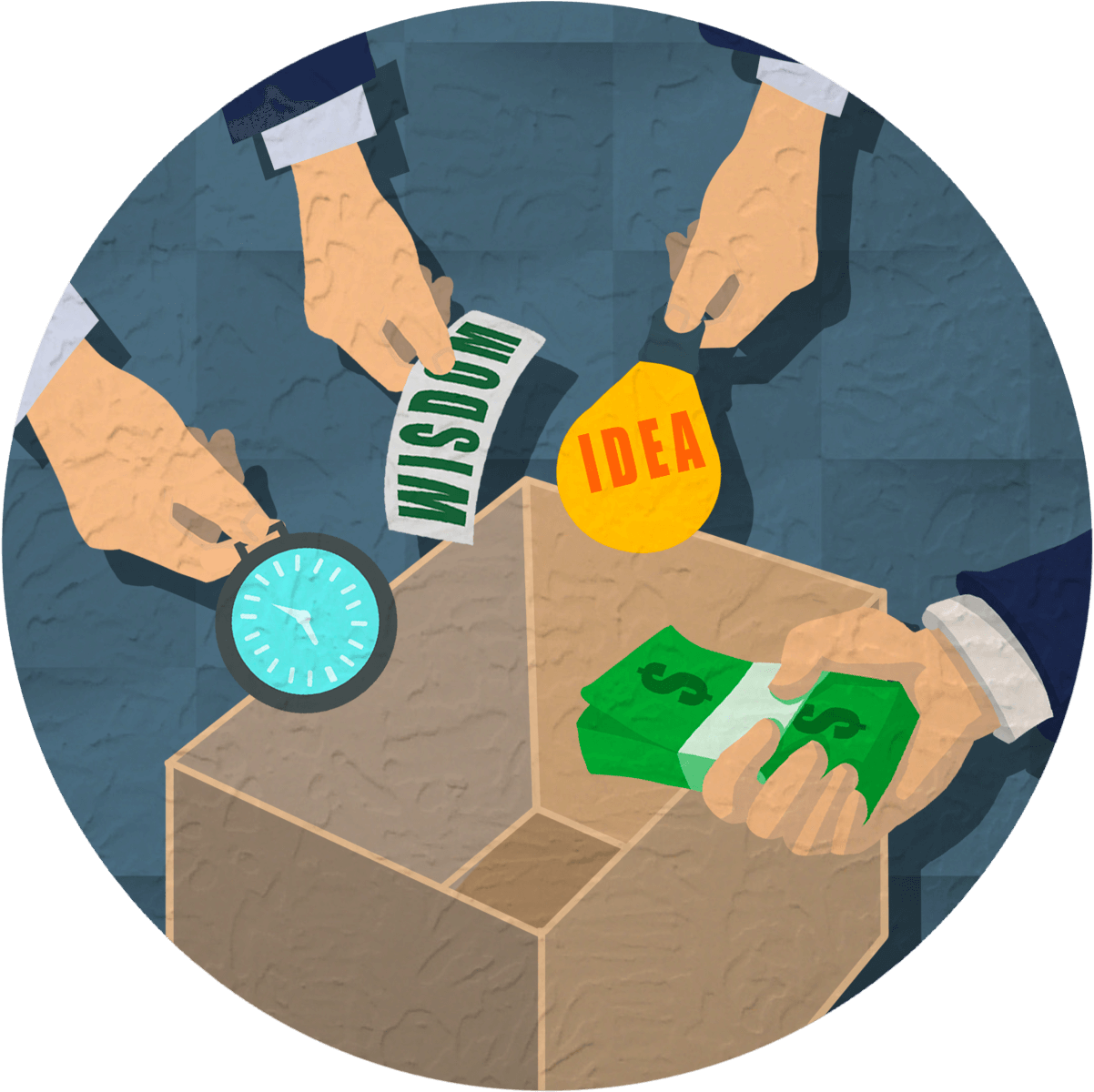 REWARD
30% of all eGift card sponsorships are allocated to a Student Stipend Fund to provide scholarships, grants, cash stipends and donations.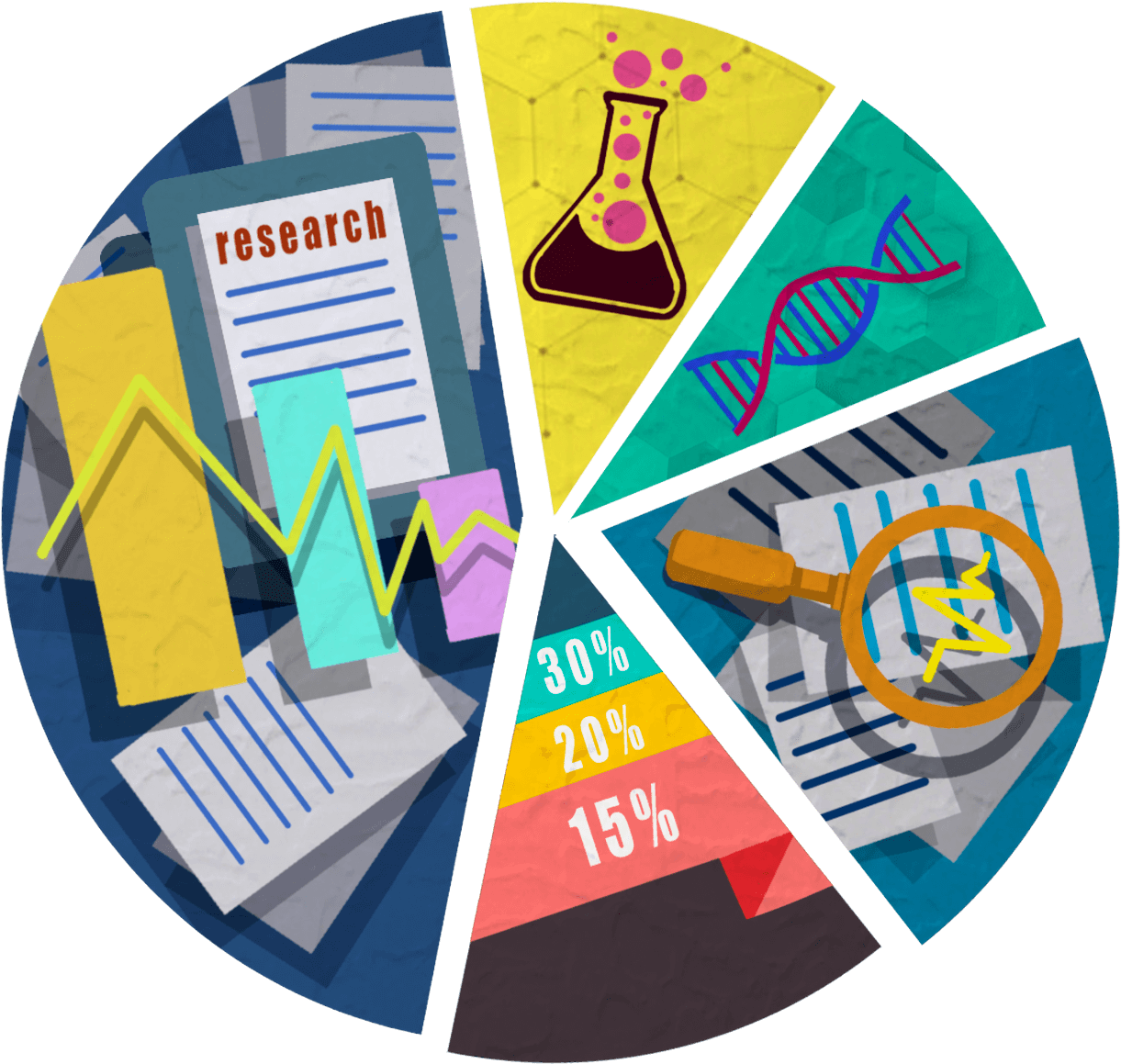 FUND
40% of all eGift card sponsorships go to our Impact Project Fund to create operating budgets for service-learning projects.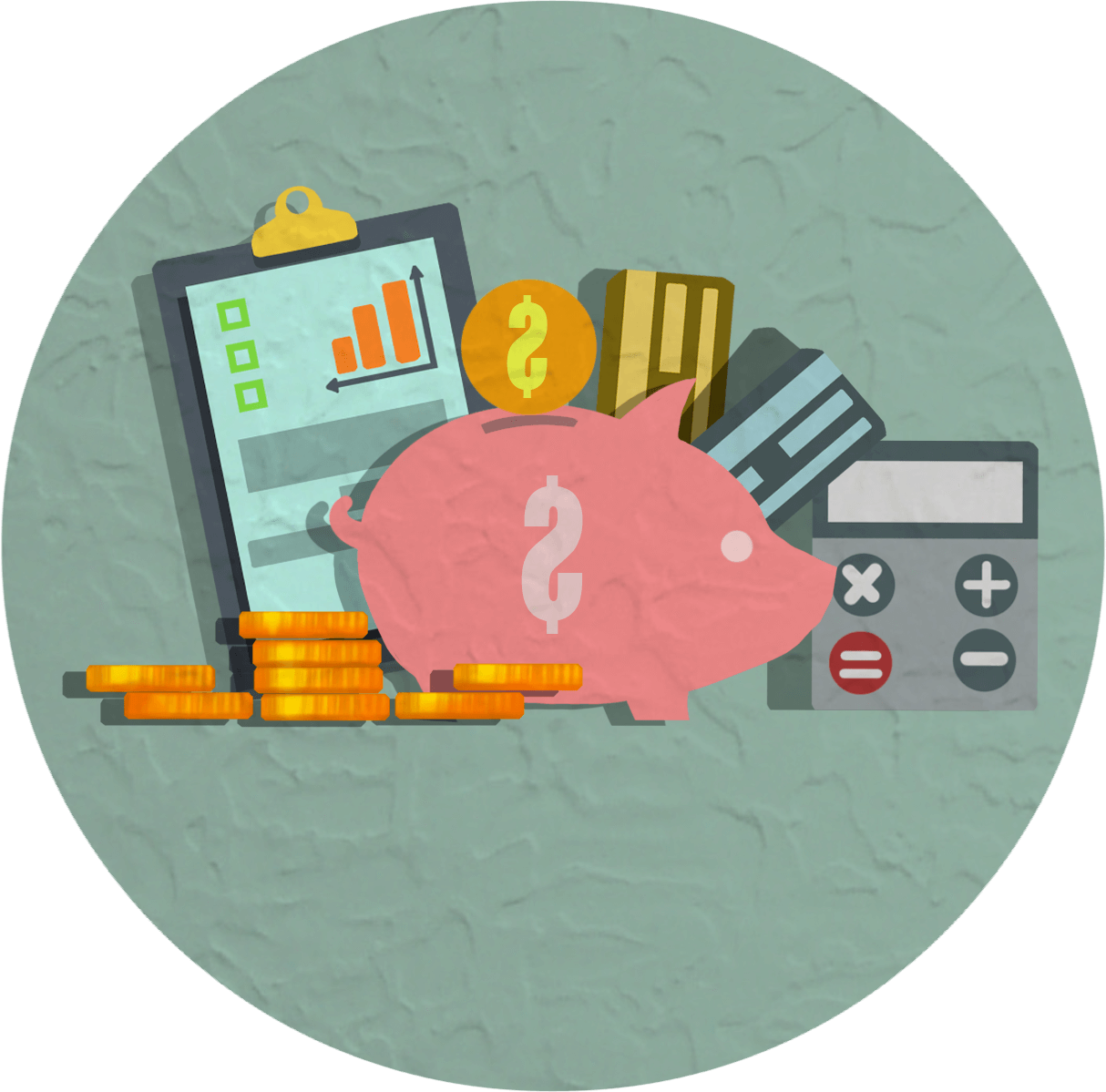 INVEST
30% of all eGift card sponsorships go to our CoD Network Fund to support start-ups, special events and social ventures.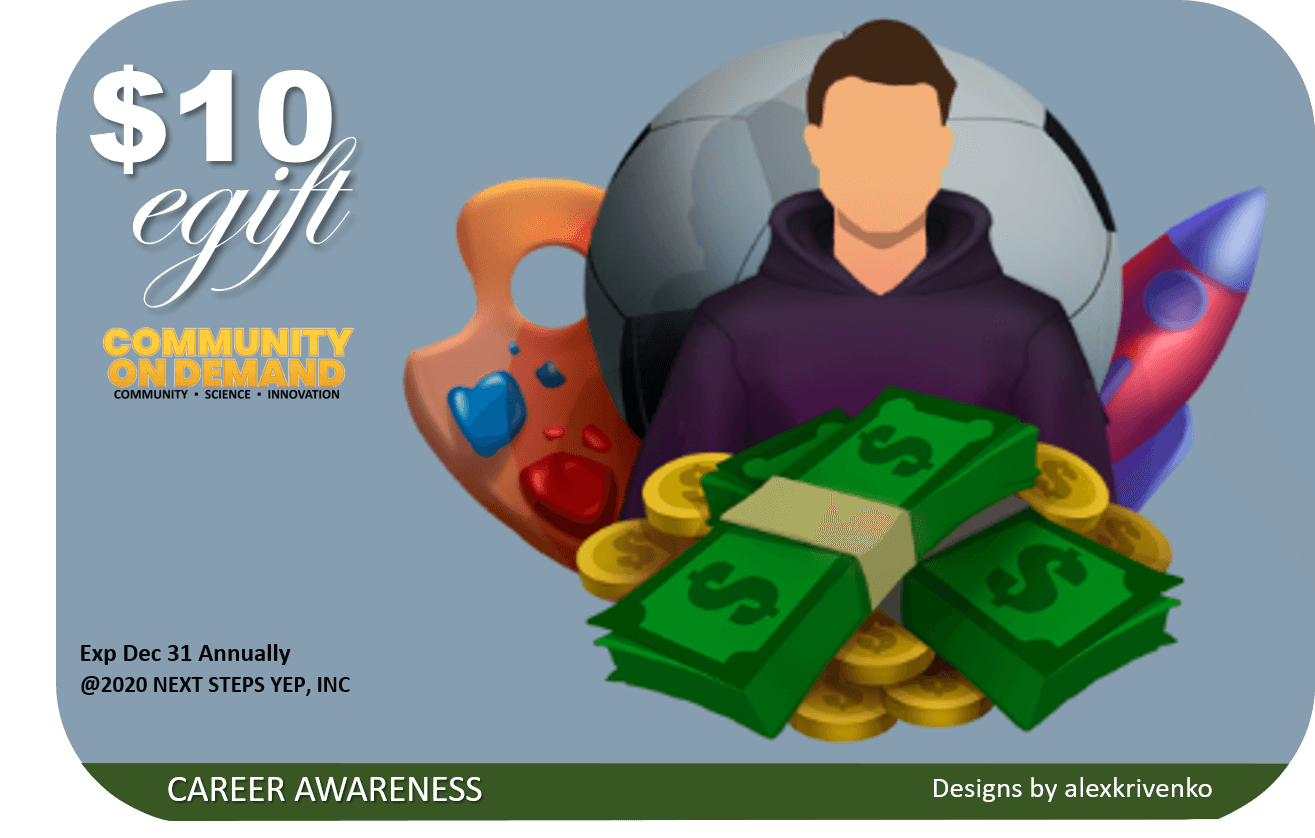 Sponsor $10.00 egift cards to help fund projects that provide learners with opportunities to assess and strengthen their readiness for college and career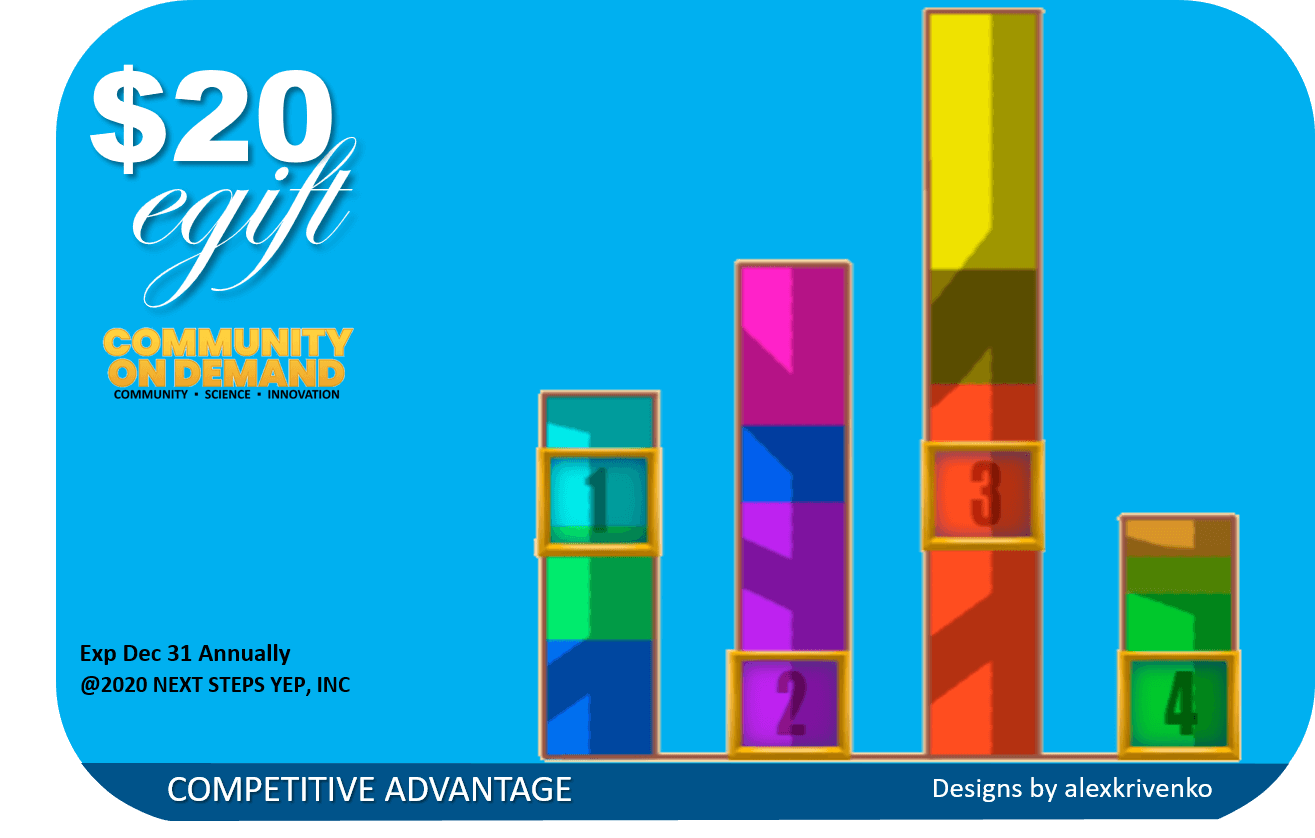 Sponsor $20.00 egift cards to help fund projects that provide learners with opportunities to create impact solutions and social ventures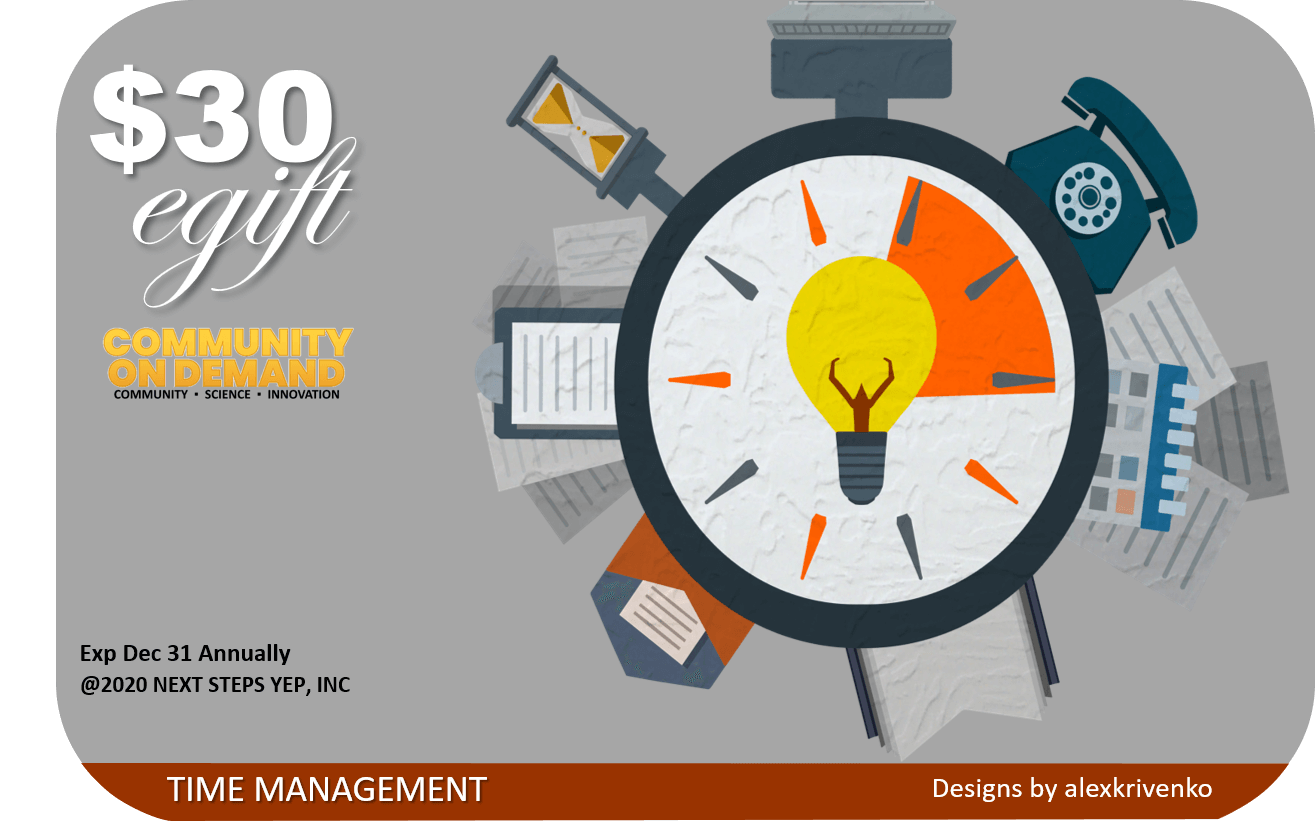 Sponsor $30.00 egift cards to help fund projects that provide learners with opportunities to develop their high-demand employability skills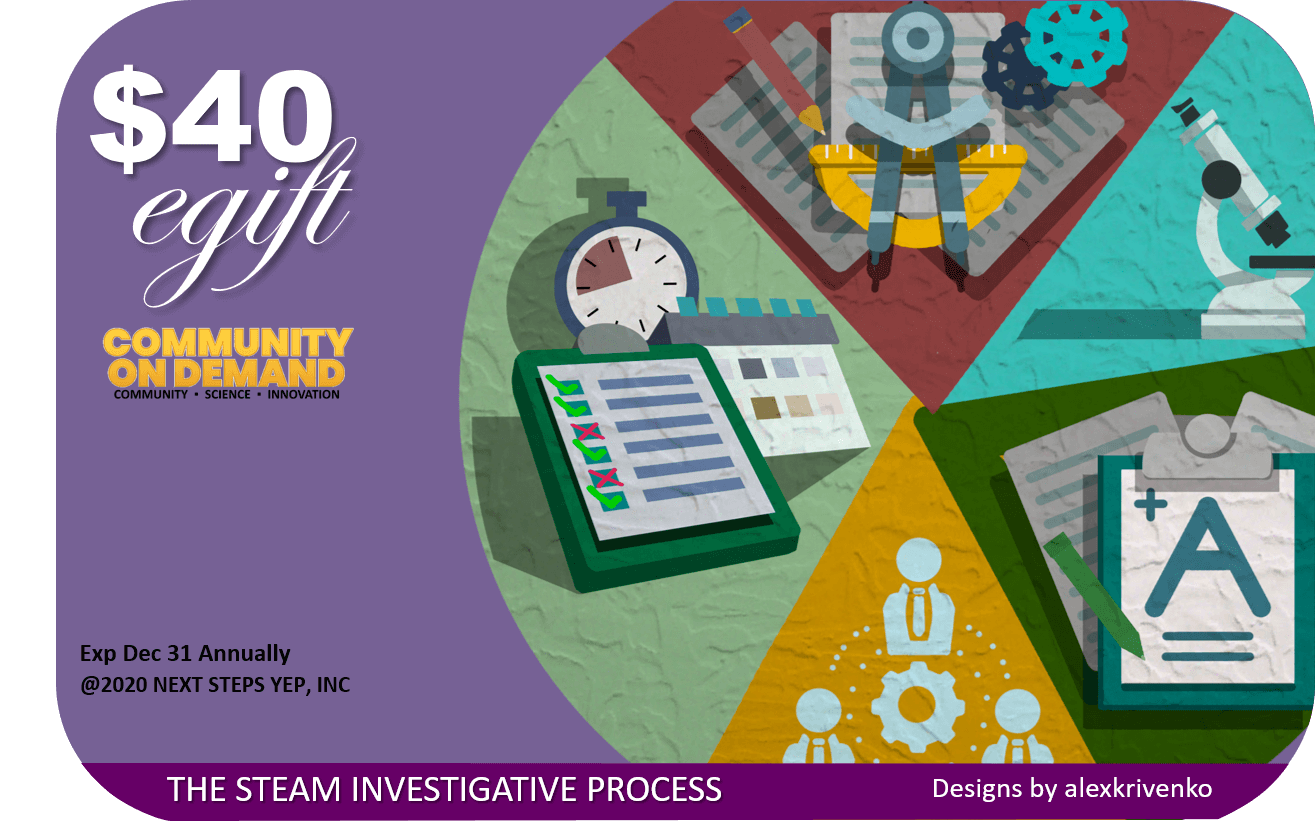 Sponsor $40.00 egift cards to help fund projects that provide learners with opportunities to participate in enhanced work-based learning experiences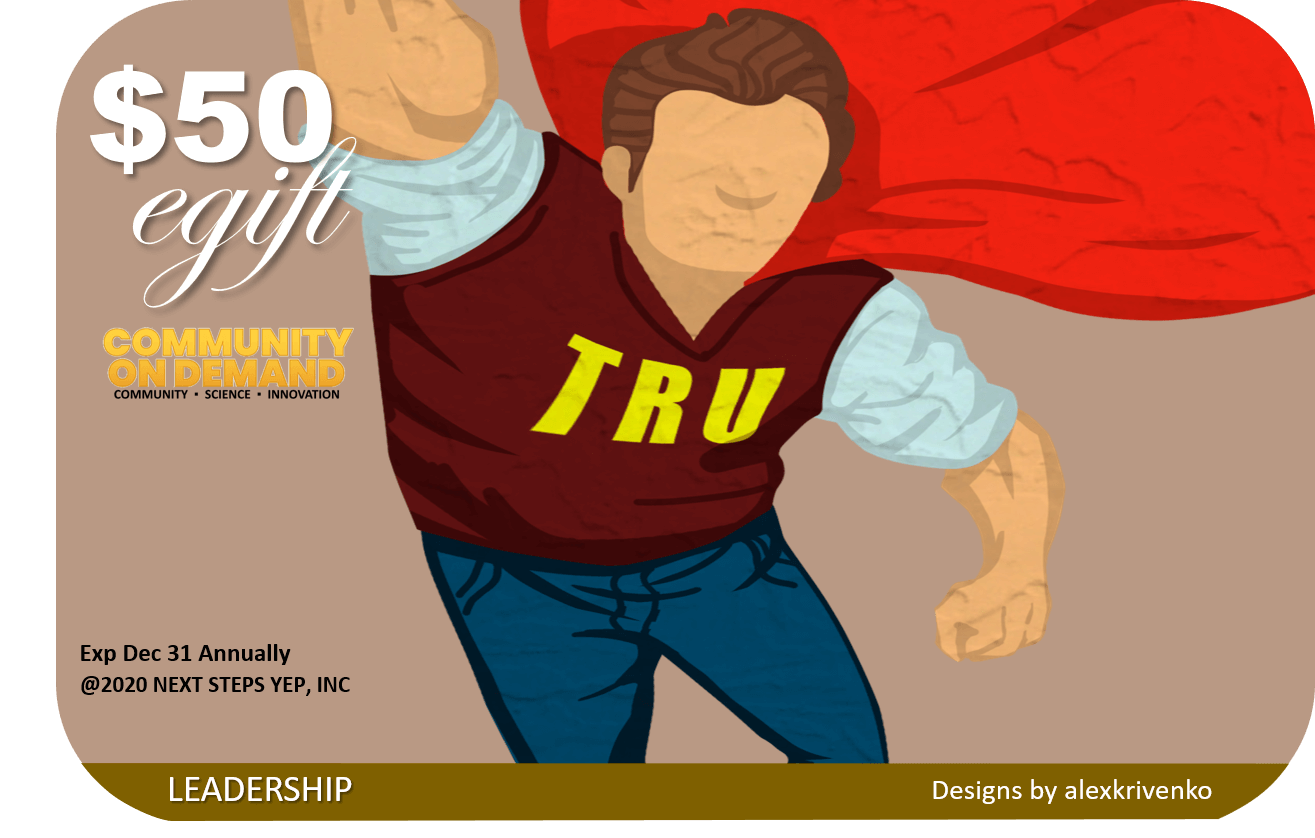 Sponsor $50.00 egift cards to help fund projects that provide learners with opportunities to develop 11 leadership and decision-making skills